These gooey Oreo Brownies are loaded with cookie chunks, chocolate chips, and marshmallow fluff. Three times the chocolate goodness makes these Oreo marshmallow brownies disappear in a hurry.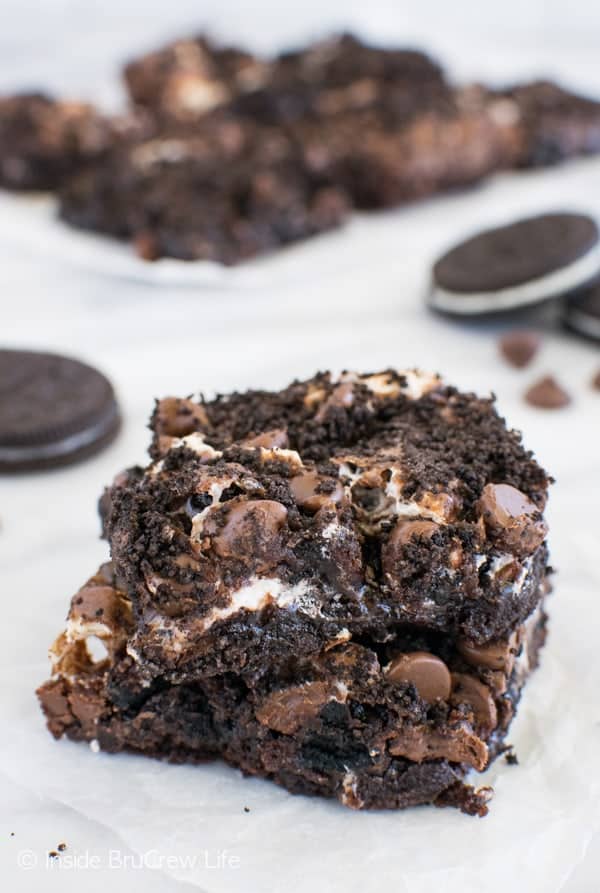 Last week my diet was sabotaged by these delicious brownies! I mean how could I resist Oreos in brownies plus chocolate chips and marshmallow?
Chocolate brownies loaded with ooeeyy, gooeey chocolate and fluff were a chocolate lover's dream come true!
I had you at the word fluff, didn't I???
I would much rather eat these Oreo brownies instead of the green spinach shakes my husband keeps making.
Maybe these in the shakes instead of the green stuff??? Now that would make an awesome protein shake! Ok, fine that's just a brownie milkshake!
I just figured that if I run 3 miles every other day, the brownie is my reward for forcing myself to exercise. Although, I'm not sure why I ate brownies on the days I didn't run? LOL!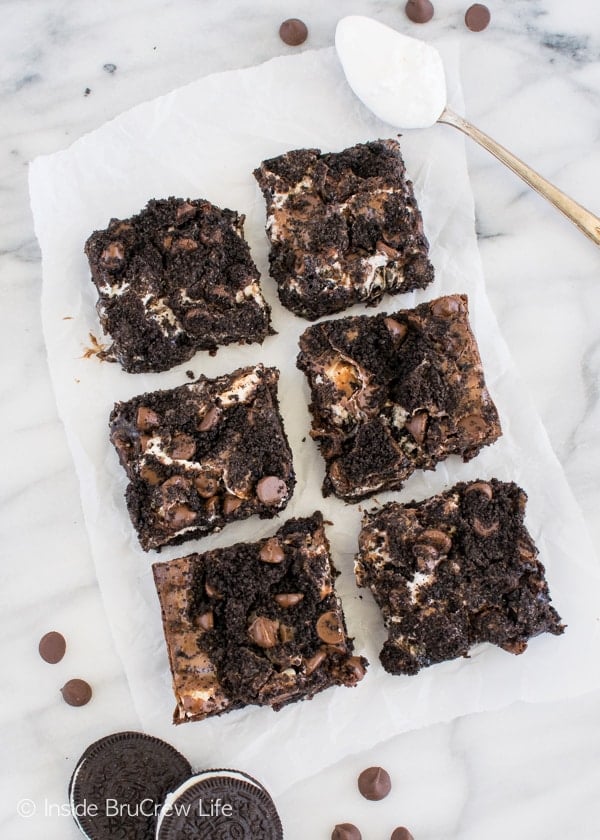 My husband even said they were some of the best Oreo Brownie he has ever had. And that says ALOT because he is not a sweets eater!
How to make Oreo Brownies:
Make brownie batter. It can be a boxed mix or homemade. A double batch of these Chocolate Chip Brownies would be delicious.
Spread half the brownie batter in a greased pan.
Drop marshmallow fluff by spoonfuls over the batter. Swirl gently.
Sprinkle Oreo cookie chunks over the marshmallow swirls.
Gently spread the rest of the brownie batter over everything. Be sure to cover all the marshmallow.
Sprinkle with chocolate chips and Oreo cookie crumbs.
Bake. Cool. Devour!
So, I suggest you bake up a pan of Oreo brownies for yourself (and your family, because I don't recommend eating the whole pan by yourself) to see for yourself just how decadent these are!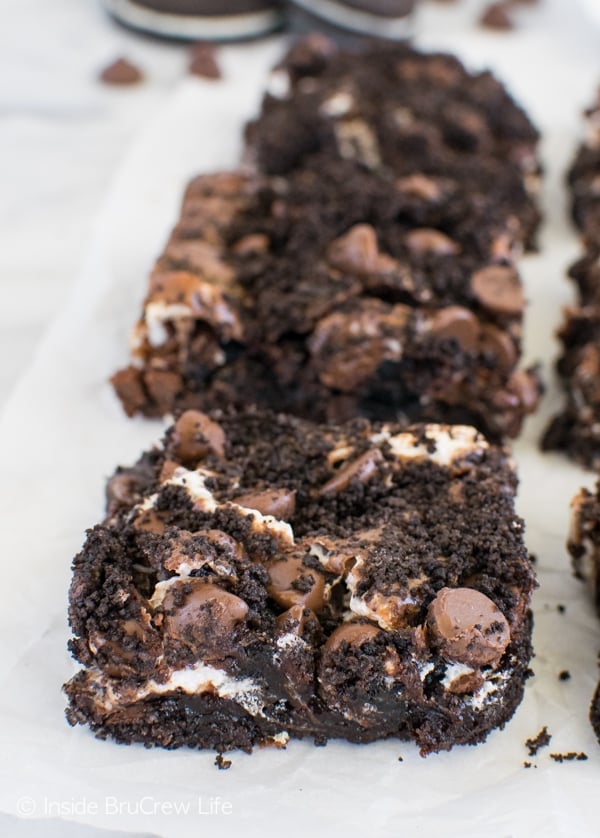 Other brownie recipes: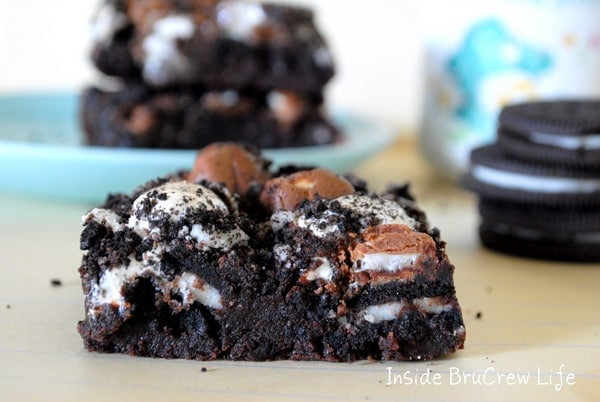 (original photo from Sept 2011)
CLICK HERE TO PIN THIS RECIPE FOR LATER!

(photos updated July 2016)