Melted candy bars added to frosting makes an impressive cupcake to serve to anyone. These Milky Way Cupcakes with a hidden chocolate center did not last long at all around here.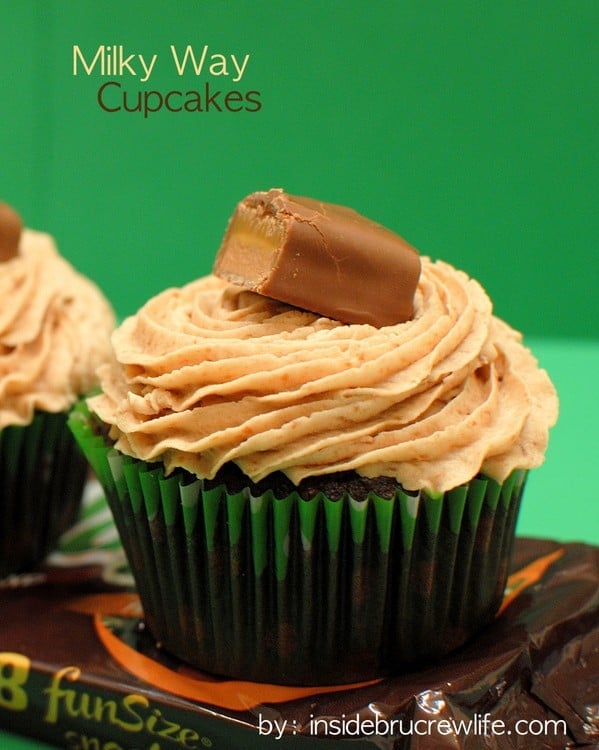 How about a
cupcake
to drool over for the weekend???
As you know, I am all about being a crazy baking lady 🙂
And this week was no different than most...
I had the urge to melt something and
add it to my butter cream frosting.
Because that is just what I need...
more sugar added to a buttery sugary frosting.
The "star" of this cupcake is the Milk Way Bar.
Did you know that most candy bars
can be melted down and whipped into
your fav butter cream frosting recipe?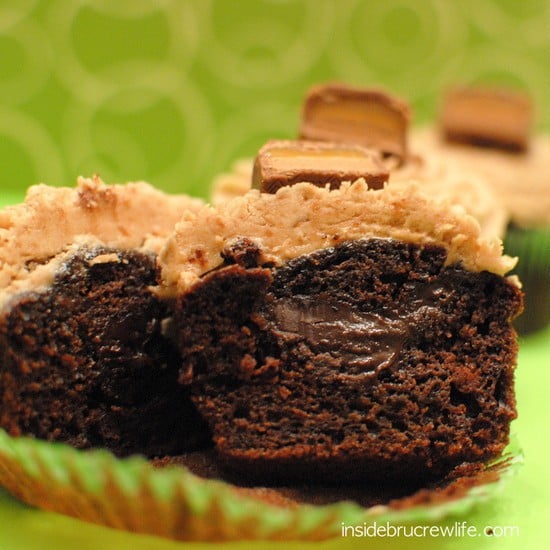 Hhhhmmmm,,,now I am wondering what else to melt down???
Nothing will be safe in my kitchen for now 🙂