This spicy and dense Apple Butter Cake is topped with a sweet vanilla bean glaze. This is a delicious dessert for fall parties.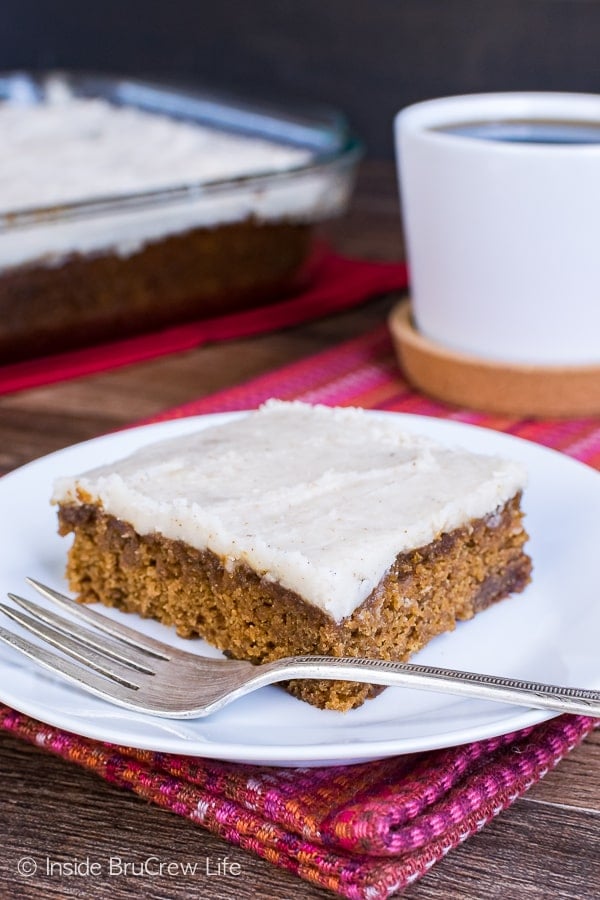 CLICK HERE TO PIN THIS RECIPE FOR LATER!
Earlier this week the weather took a turn toward the warm side. It was warm enough to even still wear the flip flops for a day or two. But then it rained, and that brought the wonderful chilly fall weather that I love.
I pulled my Sketchers boots out of the closet yesterday. They are warm and cozy and just perfect for chilly days.
I always have a hard time finding boots that don't make my legs look short and, well, dare I say stumpy looking. Maybe these do too. But I happen to really like them, so I get excited when it is time to wear them again.
My daughter is only 11 and is now wearing the same size shoe as I am. This can be a good thing, and it can be a bad thing. (edited: she is now 17 and wears a size 9, so she can't wear any of my shoes anymore!)
Good thing about this is that she can wear some of the ones in my closet, so I don't have to buy more right now. The bad thing about this is that sometimes I can't find my shoes when I want to wear them.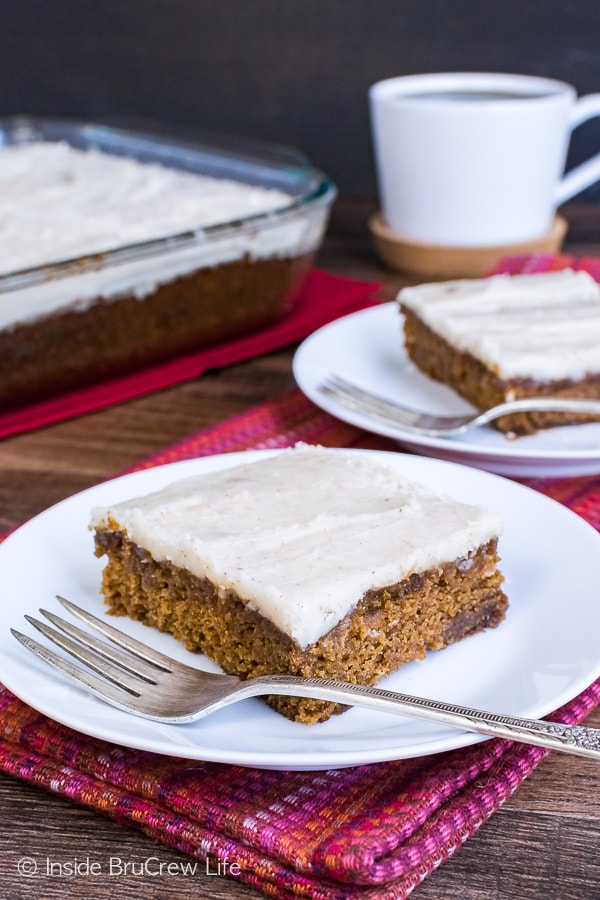 Yesterday she came home from school and saw my boots. She got a look in her eyes, smiled, and asked what size they were.
I just looked at her and said, "I don't know." She shrugged her shoulders and said, "That's ok. I'll just get them out of your closet while you are sleeping."
Seriously? I think it's time to go shoe shopping. This girl likes her boots, and I will never see mine again if we don't get her a pair of her own.
Don't take that the wrong way. I am happy she likes to wear mine, but she will wear them every single day of the week, so bye bye cozy boots.
Shoe shopping here we come!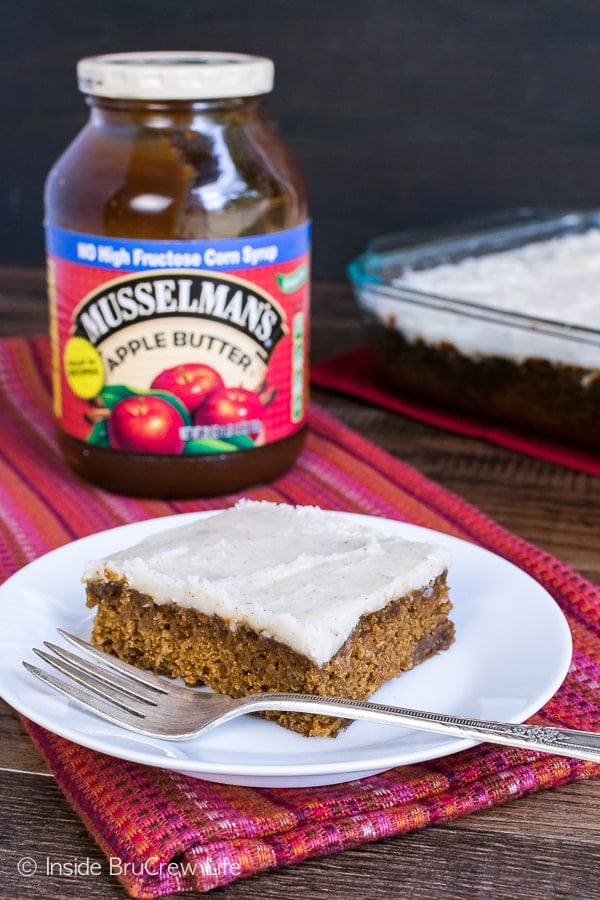 One thing about fall that I enjoy are all the smells that are associated with it. Leaves, bonfires, baking, hay, and apple butter cooking on the stove.
Usually every year I make up some sort of fruit butter. This Plum Butter is one of my favorites. Over the years I have also tried apple, peach, pear, and blueberry butter.
For some reason I just haven't made one yet this year. So, when Musselman's contacted me about trying their apple butter, I said yes, with no hesitation.
What's the difference between Apple Butter and Applesauce?
Both applesauce and apple butter are made by slow cooking apples with water and spices and maybe a little bit of sugar.
The difference is that apple butter is cooked down longer until it becomes a thick, caramelized spread.
What do you use Apple Butter for?
You can spread apple butter on warm biscuits, toast, muffins, or scones. It's also delicious on a peanut butter and apple butter sandwich.
Apple butter can also be an awesome ingredient to incorporate into fall cooking and baking. It can be used on ribs, chicken, pork, sweet potatoes, sandwiches, pizza,
It can also be incorporated into cookies, cakes, pie, granola, or ice cream.
Here are 10 Ways to Use Apple Butter in your kitchen too. Although, my favorite way to eat apple butter is still just eating it by the spoonfuls.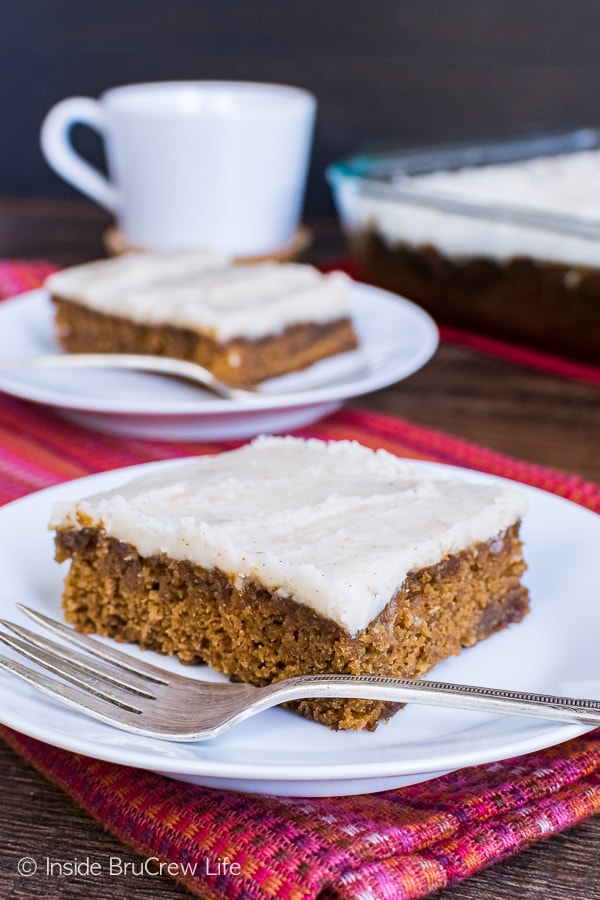 Tips when making an Apple Butter Cake:
Mix together the melted butter and sugars, then add the apple butter and vanilla. I have found that room temperature apple butter works best.
This cake does not use any eggs. Apple butter and applesauce are both great substitutes for eggs when baking.
Add the flour, spices, baking soda, and salt and mix again.
I was a little worried when I spooned it in the cake pan because it was very thick. The smell coming from my oven made me forget all about that though.
All those spices and apple butter baking up made our house smell like apple orchards on a warm sunny day. It was simply amazing!
And the cake came out just right. I baked it until a knife inserted in the center came out mostly clean. Personally, the texture of this cake was absolutely perfect for me.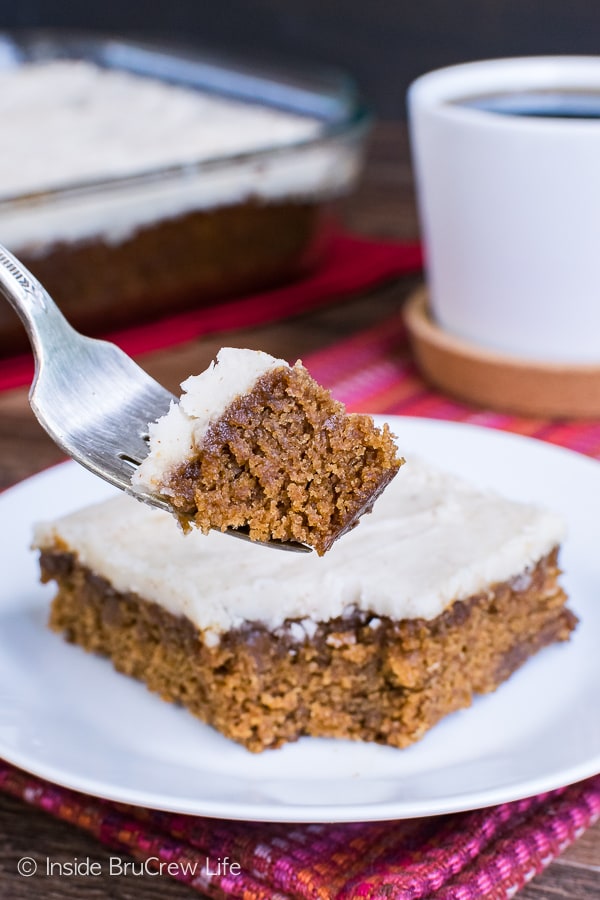 Vanilla Bean Glaze
This Apple Butter Cake is delicious just the way it is. But trust me and finish the cake off with a vanilla bean glaze. Can you see the specks of vanilla bean paste in it? It was the perfect compliment to this dense apple butter cake.
The glaze is made from melted butter, vanilla bean paste, powdered sugar, and milk. Mix it all together until it is nice and creamy.
Spread the sweet frosting on top of the cake while it is still warm! It will melt slightly and soak into the top of the Apple Butter Cake as it cools.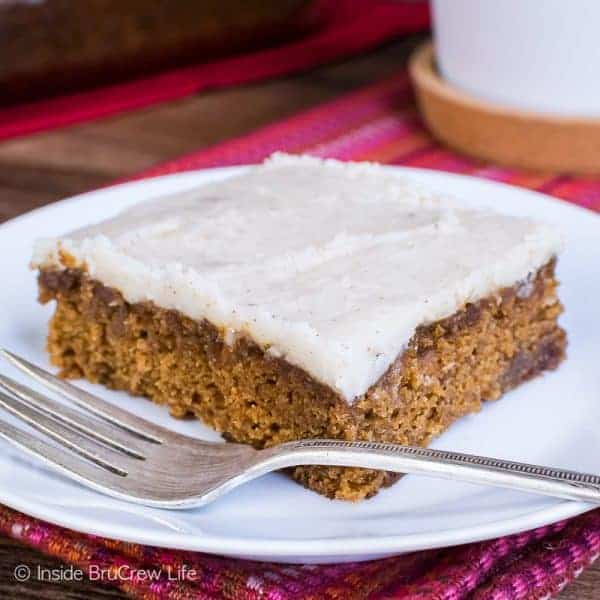 I still have a half full jar of yummy apple butter for biscuits and toast, but then again I just might make this fall cake one more time.
What? I need that frosting in my life again because it was incredible!!!
Or maybe I should make these Apple Butter Cinnamon Rolls again? Decisions, decisions…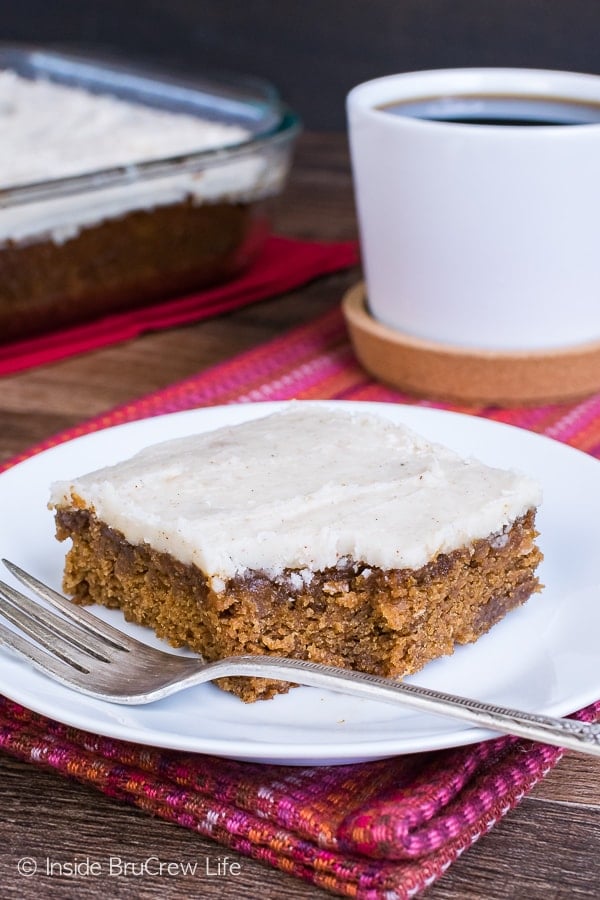 More delicious ways to use apple butter in your baking:
Connect more with Inside BruCrew Life! Follow us on social media, so you never miss a post.
Email Subscription | Facebook | Pinterest | Twitter | Bloglovin
I also created a fun new Facebook group, and I would love for you to join. It's a group where you can share your favorite recipes, ask questions, share photos, and see what's new with the BruCrew. If you would like to check it out, you can request to join HERE.
Be sure to follow me on Instagram and tag #brucrewlifebaking, so I can see all the Inside BruCrew Life recipes you are making.
Apple Butter Cake
This spicy and dense Apple Butter Cake is topped with a sweet vanilla bean glaze. This is a delicious dessert for fall parties.
Ingredients
For the Cake
2/3 cup unsalted butter, melted
3/4 cup granulated sugar
3/4 cup brown sugar
2 cups apple butter, room temperature
2 teaspoons vanilla
3 cups all purpose flour
1 1/2 teaspoons baking soda
2 teaspoons cinnamon
1/2 teaspoon nutmeg
1 teaspoon salt
For the Frosting
6 Tablespoons unsalted butter, melted
3 cups powdered sugar
1 1/2 teaspoons vanilla bean paste
3 Tablespoons milk
Instructions
Preheat the oven to 350 degrees. Spray a 9x13 pan with nonstick spray.
Mix together the melted butter and sugars. Add the apple butter and vanilla and stir together.
Stir together the flour, baking soda, cinnamon, nutmeg, and salt. Stir into the apple butter mixture until completely combined. Spoon into the prepared pan.
Bake for 35-45 minutes or until a knife inserted in the center comes out mostly clean. Let cool 5 minutes.
Mix together the frosting ingredients until creamy. Spread on top of the warm cake. Let the cake cool. Cut into 24 squares.
Recommended Products
As an Amazon Associate and member of other affiliate programs, I earn from qualifying purchases.
Nutrition Information:
Yield:

24
Serving Size:

1
Amount Per Serving:
Calories:

271
Total Fat:

8g
Saturated Fat:

5g
Trans Fat:

0g
Unsaturated Fat:

3g
Cholesterol:

21mg
Sodium:

175mg
Carbohydrates:

48g
Fiber:

1g
Sugar:

34g
Protein:

2g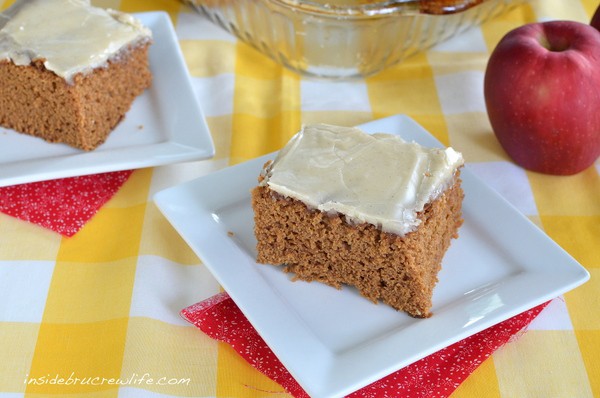 (original photo from October 2012)
*Inside BruCrew Life was provided with a jar of apple butter to create this recipe. No other compensation was provided. Thank you for letting us share products and brands we use and love.
**This Apple Butter Cake post and recipe was originally posted on Oct 27, 2012. The pictures have been updated and the post has been republished on October 29, 2018.