Adding fresh fruit to the top of brownies makes a delicious dessert to serve at any party. These Mini Brownie Fruit Pizzas would be perfect for showers or parties.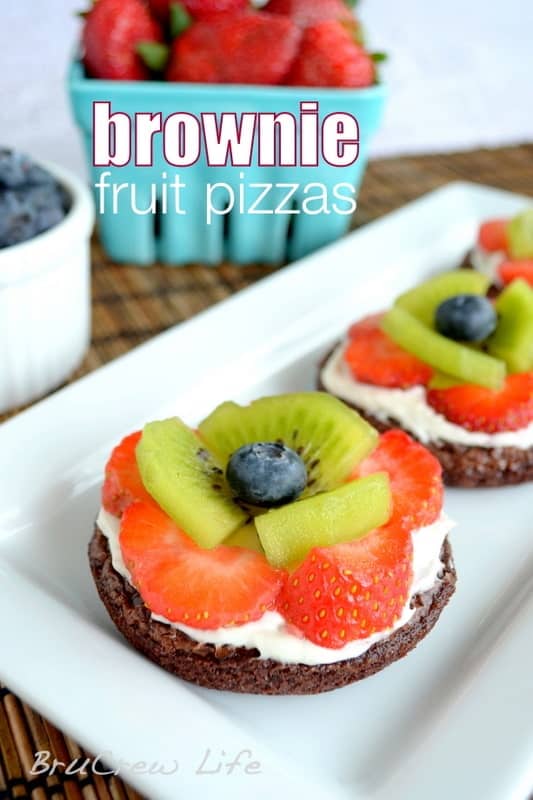 We have had such a mild winter this year. Lots of warm spring like days. Not a lot of snow.
I could get used to a winter like this for sure.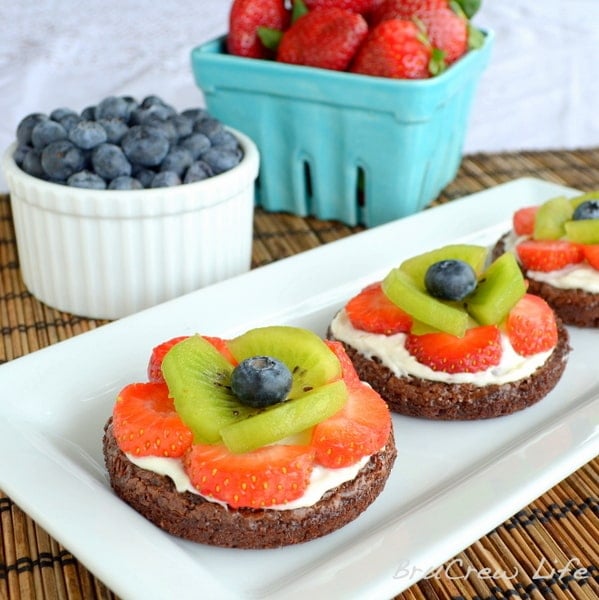 Where is the wooden table to knock on? Because I may have just jinxed the rest of February and March for us.

With warm(er) temperatures and rainy spring like days, I have been wanting something fruity.
I bought a whoopie pie pan from Hobby Lobby with my weekly coupon, and as soon as I saw the brownie mix in the cupboard the rest was history.
I knew exactly what I wanted. And it couldn't wait.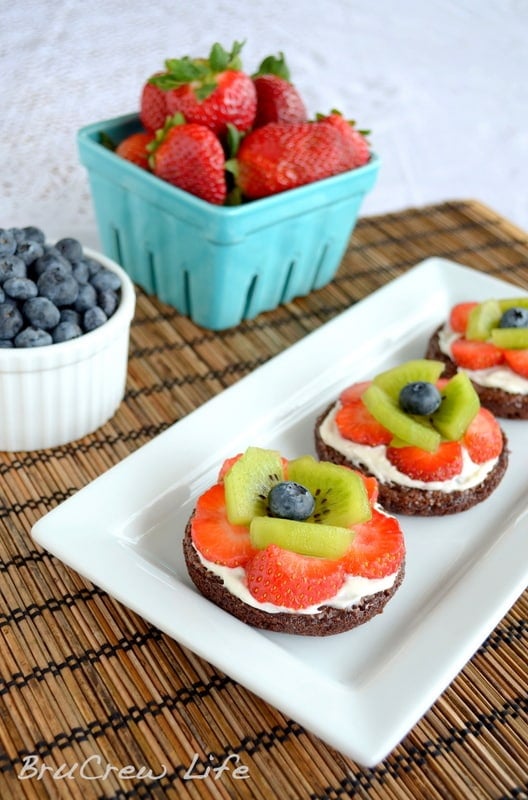 On my way to get the kids from school, I bought some strawberries, kiwis and blueberries. Something about this combo was calling my name.
I know fruit doesn't usually talk to me, but hey, maybe it knew that I was pairing it with a fudge brownie. Who knows? But I am sure glad I listened to the call.
These were the perfect little after dinner treat. The pizza "sauce" was light and creamy and complimented the brownies and fruit perfectly.
Don't get me started on the colors. I may have done a happy dance when I finished plating them. Yup, they were just so pretty and flower like.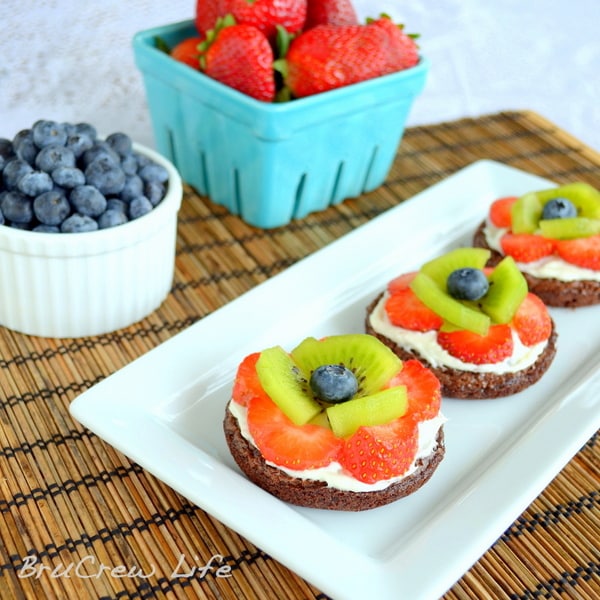 *WARNING*
Don't expect these to last very long in your house if you make them. My family devoured them in less than 24 hours. My son said these mini brownie fruit pizzas make a great breakfast too.
Did you have any fun dancing moments this week? Do share...I love hearing from you!