This Mississippi Mudslide Cake is a delicious dessert to share with friends and family. Layers of homemade chocolate cake, whipped cream, cookie chunks, and more chocolate is a dream come true for chocolate lovers.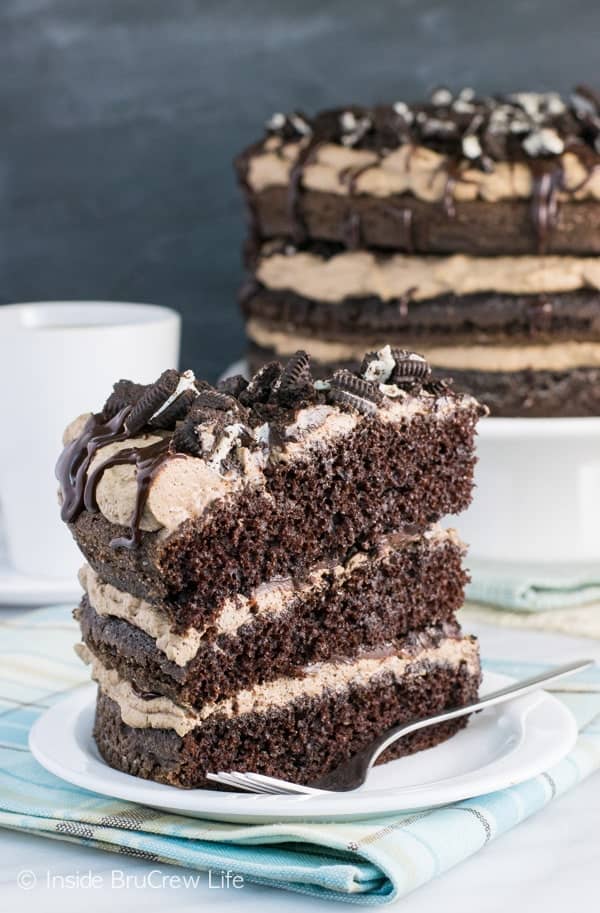 I have some crazy talented friends. My friend Jocelyn, from the Grandbaby Cakes blog, wrote an entire book on cake. Big cakes, little cakes, sheet cakes, layer cakes...you name it, it's in the book. And they are good! As I flipped through the pages, I kept marking ones I couldn't wait to try.
Jocelyn is one of those people that you get around, and you just can't help getting excited. She has a passion and excitement for life that is so contagious. I first met Jocelyn at a blog event in the Pillsbury kitchen.
From the first minute you meet her, she is your best friend. She has this way of making you feel so comfortable and loved. Since then I have met up with her a few more times at other blog events, and I always look forward to giving her a hug and chatting.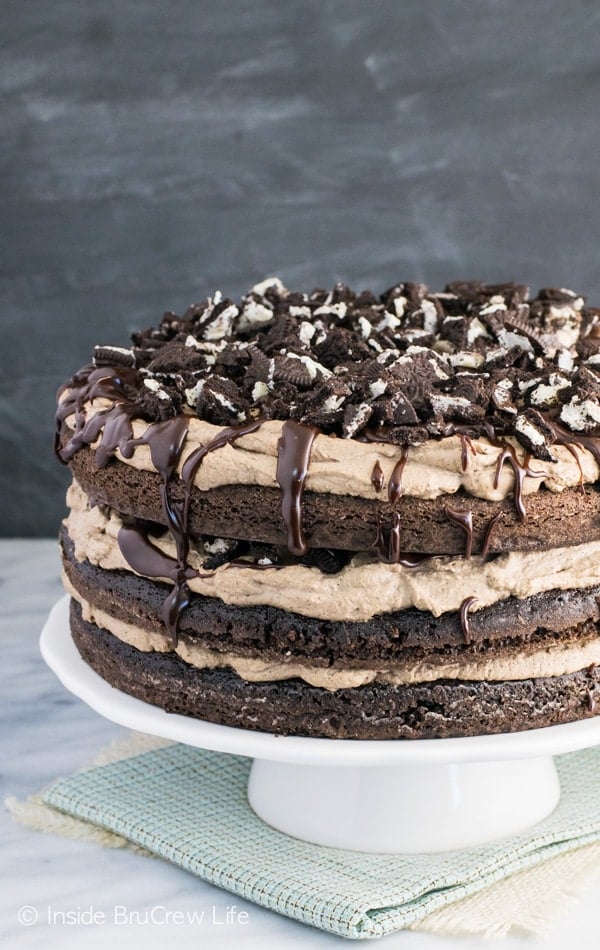 Jocelyn's excitement and passion for life come through the stories in her book. Each recipe has a little look into her family and the love they share. These trips down memory lane can be shared over a sweet slice of cake.
One of the things I have tried to do over the years is to get my kids in the kitchen with me. When they were younger, I used to get so stressed out over the mess that would always happen. But with kids and eggs and flour, a mess is bound to happen, right?
Baking with the kids got a whole lot easier when I let go of control over that mixing bowl, and we just had fun. Because honestly messes are easy to clean up, and they make you laugh when you remember the fun you had making them.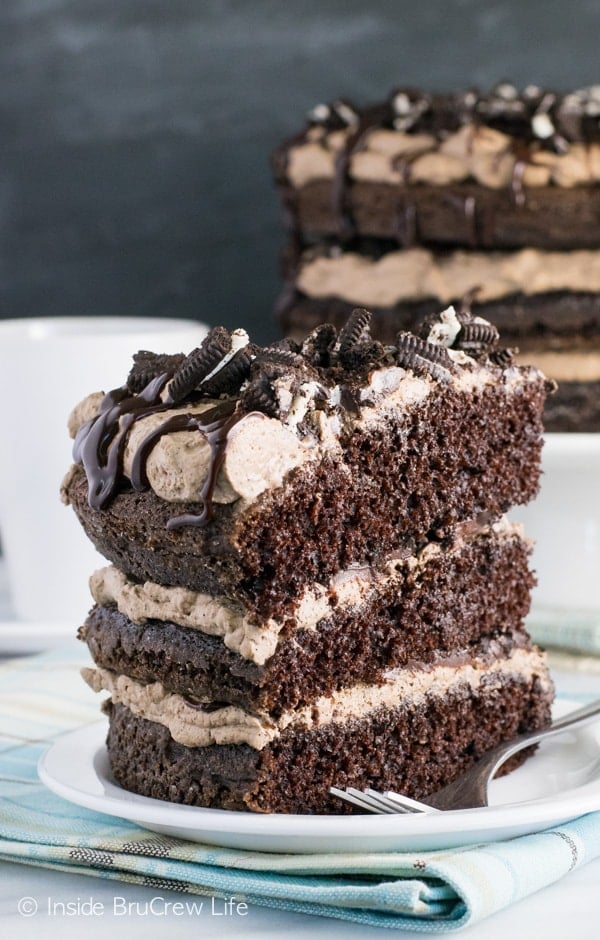 When I saw this Mississippi Mudslide Cake, I knew it was the first cake I wanted to bake from Jocelyn's book. I mean look at all the chocolate going on in that cake! It was kind of a no brainer for this chocolate lover.
Then in the recipe introduction, Jocelyn shares a lesson that I am definitely on board with. Life is short, eat dessert first. Ok, then...let's get some dessert going.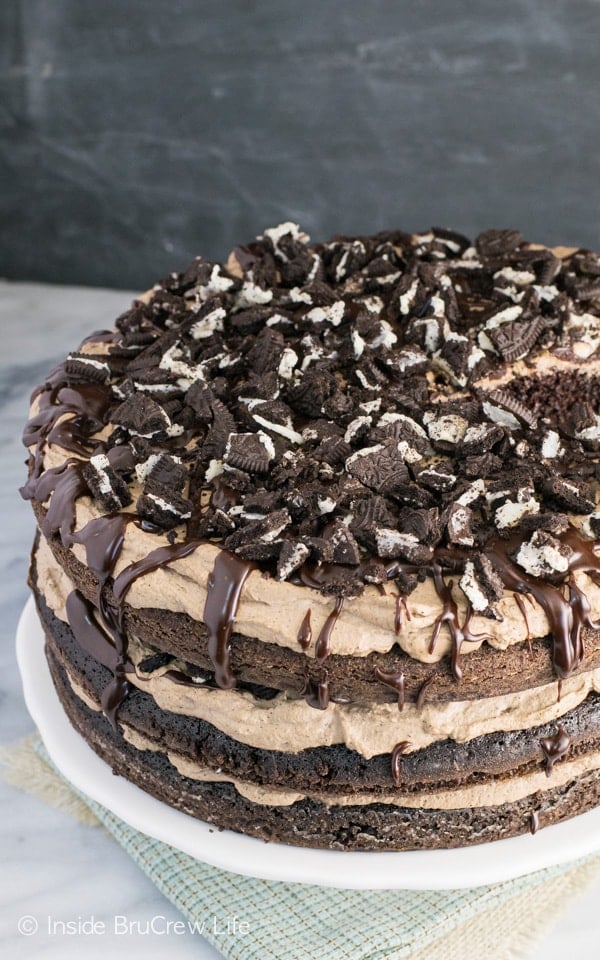 This cake was so easy to make. The oil and buttermilk give it a light and tender touch, and the coffee boosted the chocolate flavor. I did end up adding a little bit more coffee to my batter because I love the mocha flavor it can add.
The book also calls for baking the cake in 9-inch cake pans, but I used my 10-inch pan and adjusted the baking time slightly. One thing to remember is when greasing your pan, use cocoa powder instead of flour. Usually I always do this, but I was in a hurry and totally forgot this time. As soon as I saw it, I was bummed at forgetting, but then I had a bite of glorious chocolate cake forgot all about it.
The layers in this cake might scare you, but do not get scared. I promise this cake is so easy to put together. Even the homemade whipped cream is easy. I did modify it slightly because the original has some Kahlua and Irish Cream in it. I knew my kids would want to enjoy big slices, so I gave it a coffee twist instead.
Drizzles of chocolate and crushed cookies layered with cake and whipped cream...it doesn't get much better than this!!!