Mini desserts are always welcome on dessert trays. These sweet little Coconut Cream Cheesecake Pie Bites have plenty of coconut goodness packed into one tiny mouthful.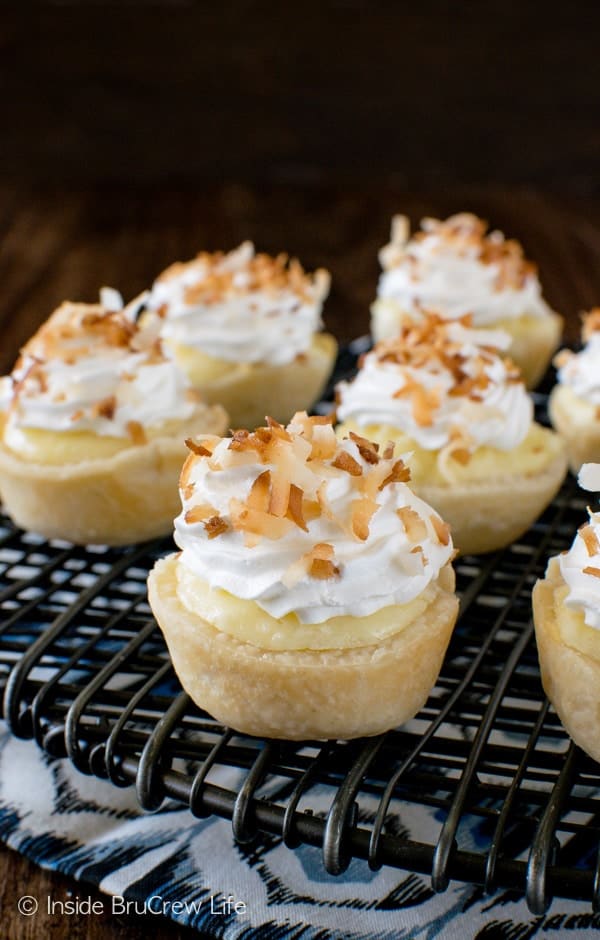 It's official. I am old. Ok, so I don't feel old at all, but my knees have decided it's time to throw in the towel. A few weeks ago my husband, son, and I did a mud run. We trained in our gym for weeks leading up to the event, so I was feeling really good about doing it.
Unfortunately 5 miles into the race, my left knee decided it had had enough of the mud and hills. It didn't give out completely. It just hurt when I would try to jog and catch up to everyone. Not cool when you still have 7 more miles of terrain to cover.
We finally made it to the end after walking the rest of the way. What a bummer to be the weakest link this time around.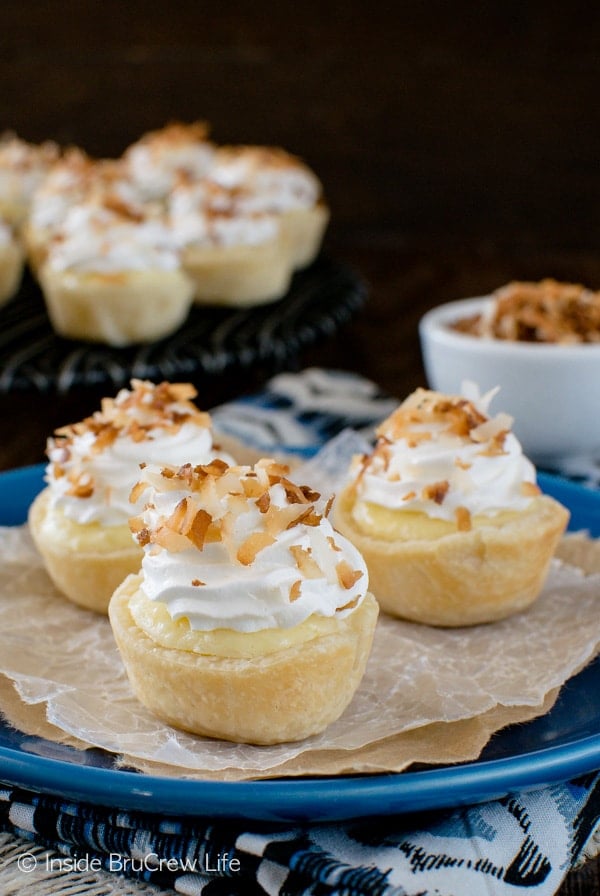 A few weeks of rest and light exercise and my knee felt good again. It was warm and sunny yesterday, so I decided to go for a run.
You guessed it...the knee said no way. One and half miles into the run, and my knee started hurting again. What the heck? Apparently running is not in my cards at this time. Time to go back to just doing Advocare and crossfit in the garage gym. At least my knee doesn't complain about that. All the complaining comes from my sore muscles instead.
When you like sugar and funfetti sugar cookie bars as much as I do, working out has to be a necessary part of most days.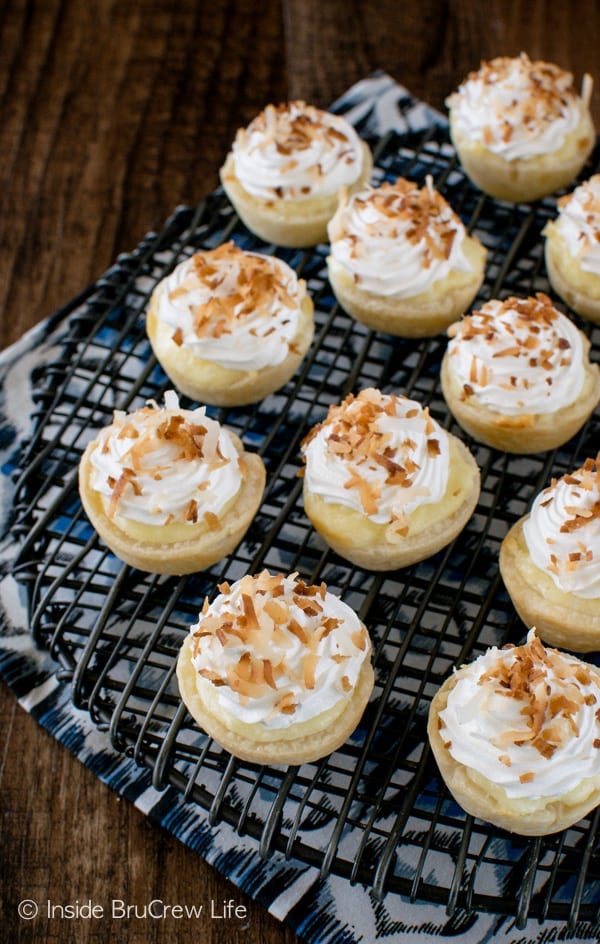 I was looking through my recipes, and I realized that I do not have a lot of pie recipes. There were a few pie crusts waiting in my fridge to be used up, so I felt like now was the time to add to the pie collection.
Coconut is one of those things that you either love or hate. I'm definitely on the love wagon for that shredded goodness. I like it plain or toasted. Either way I'm a huge fan.
As I thought about what pie I wanted to turn those crusts into, I saw a bag of coconut in the fridge and immediately I knew the answer.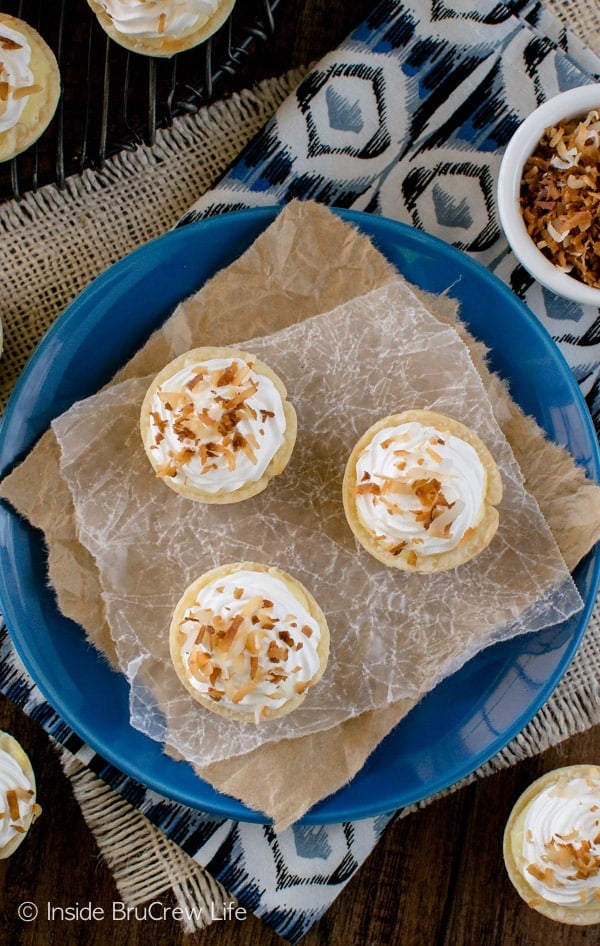 At first I was going to make a regular pie because I remembered how good this coconut fudge pie was. But then I thought about how fall is really a big dessertapalooza time. Desserts all the time, everywhere. Am I right?
After all, with desserts all over the place, I want to be able to taste every.single.one! I can't fill up on one slice of pie and be done. Ok, so that's probably one reason my knees hate me right now. They have to carry all those extra calories I like to eat!
Enter mini desserts. Treats made in a mini muffin tin are great because you can enjoy all the flavor of one treat in one bite and then move on to the next dessert. Oh, yeah! I'm going to be eating bites of everything this fall. Take that old knees!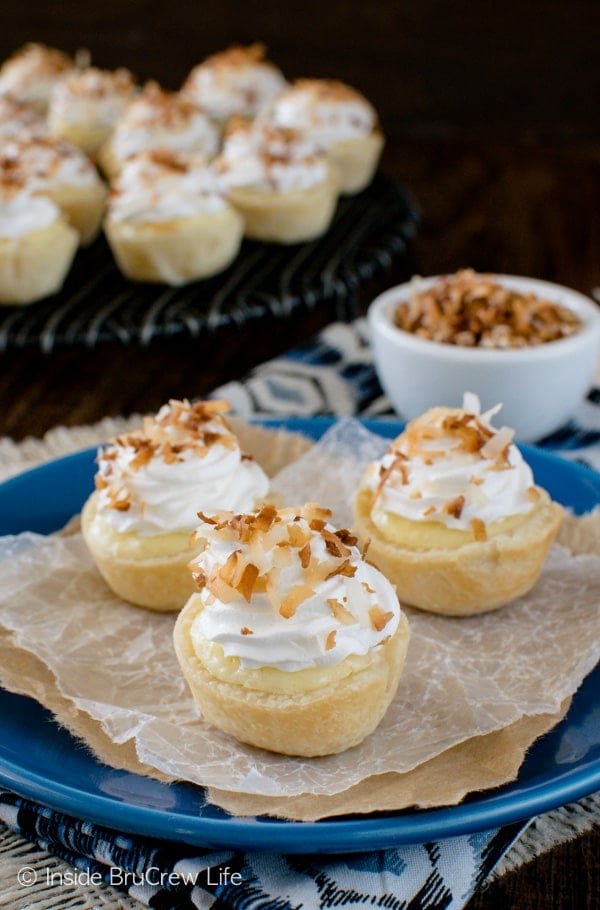 *This post contains affiliate links. Inside BruCrew may receive a small percentage of sales from purchase through these links. Thank you for letting us share products we love this way.