About six weeks ago I had the awesome opportunity from the National Pork Board to go on the Pass the Pork tour in Sioux Falls, South Dakota.
Over the years I have visited a few dairy farms, a chicken farm, and strawberry fields. So, I was excited to add pig farm to that list. I love that my job as a food blogger gives me opportunities to see more about the food we eat.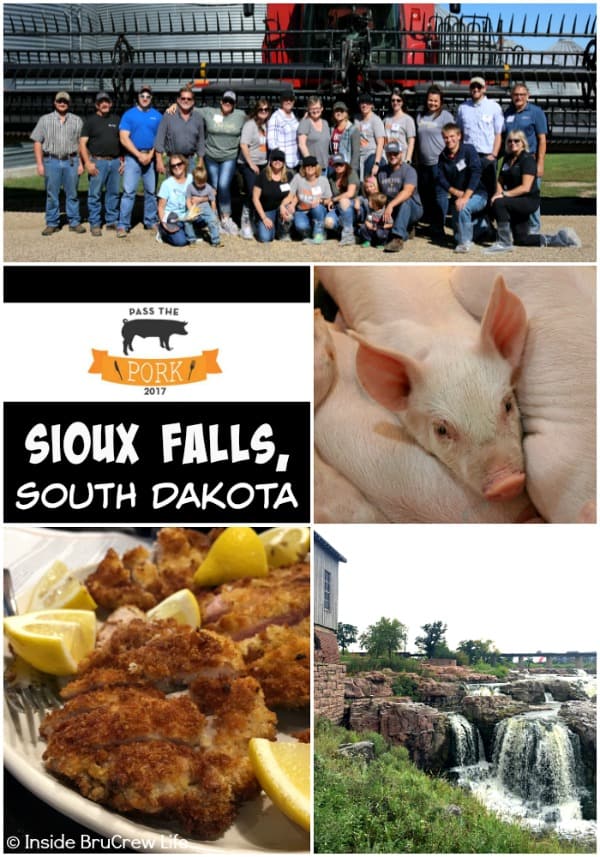 CLICK HERE TO SAVE THIS FOR LATER!
*The National Pork Board sponsored this trip. I am working with them to provide you this post.
Our first night there we walked along the famous Sioux falls to visit the Stockyards Ag Experience. Here we enjoyed some pork appetizers and had an opportunity to see pictures and displays showing the heritage of agriculture in the area. Then we headed to dinner where we met some of the people who have developed the Pipestone System for pig farmers.
As I listened to the different farmers, veterinarians, managers, and pork specialists on this trip, I heard the same love, care, and concern that I have heard before for the animals they take care of. Farmers across the board really do love the animals or plants that they provide for us to consume as food. They know that healthy animals provide healthy sustainable food for the world.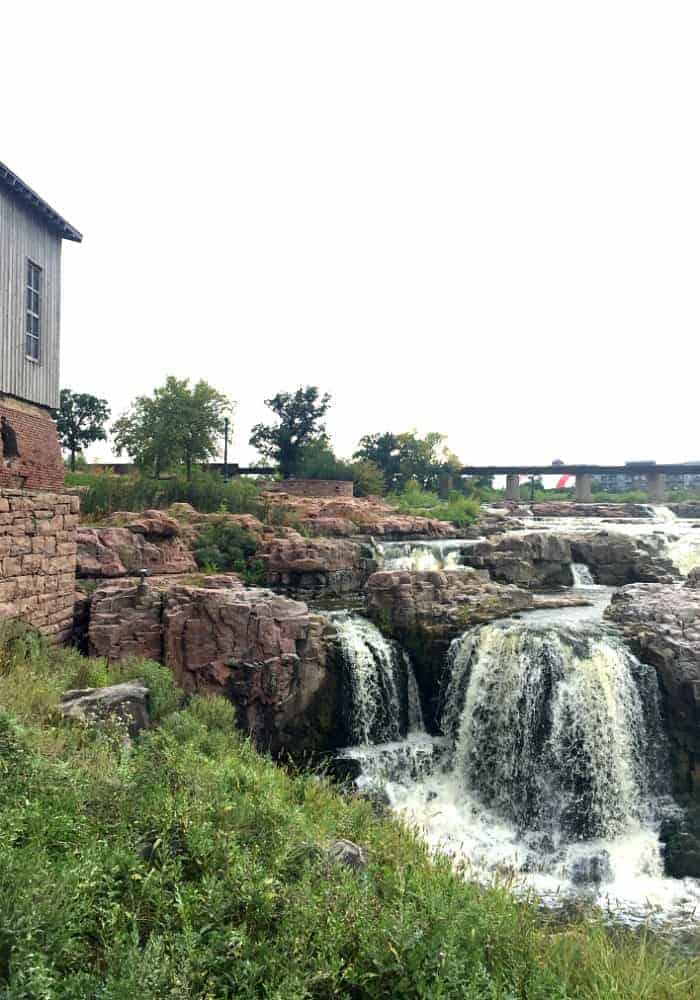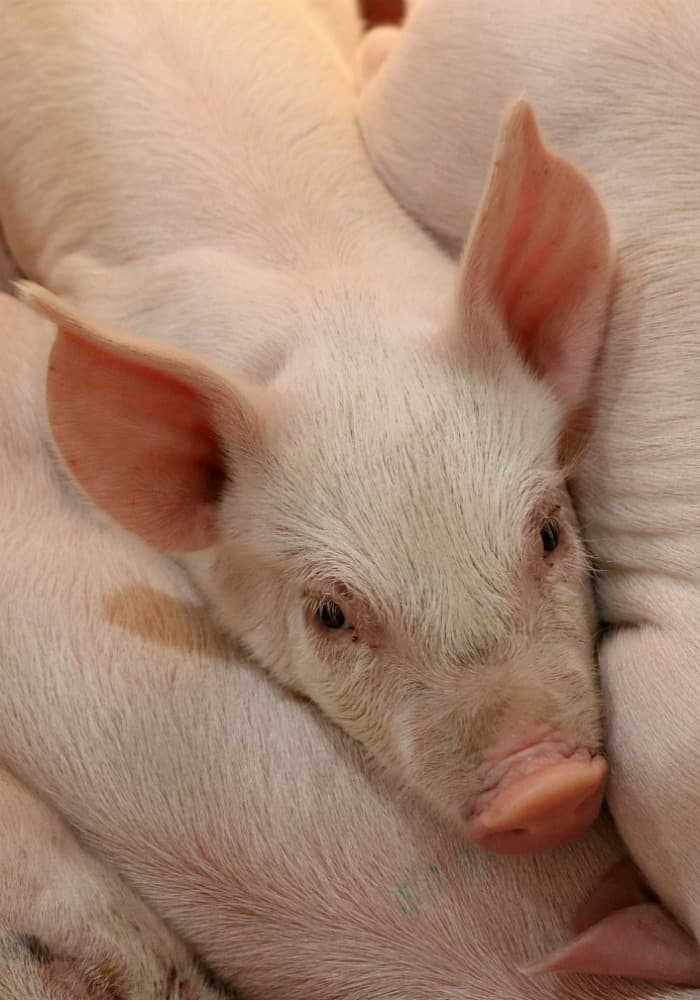 Before this trip, I had no idea that Sioux Falls, South Dakota was such a large provider of pork. South Dakota is ranked #11 in pork production and #9 for the number of piglets born in the state.
We got up bright and early the next morning to visit Kodiak farm. The first thing we did was shower in to protect the farm from any contaminants. Once inside, we were able to see the sows and boars and learn about the care of each pregnant sow.
I had no idea that pig farming was so scientific. Every facility we visited was very high tech. There were all kinds of controls and remotes to monitor the well being of each animal. It was actually quite incredible how detailed it was. They really do go above and beyond to keep each animal healthy.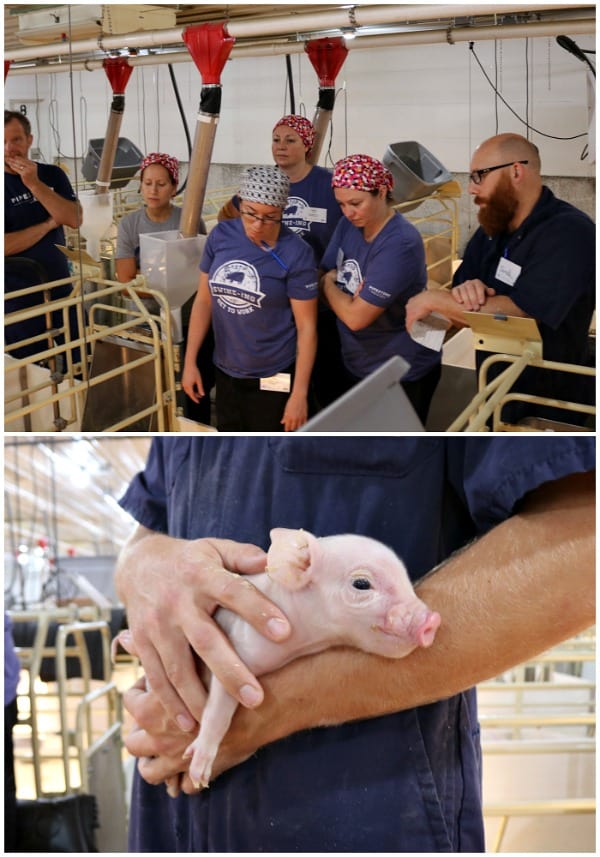 And of course, the highlight of the tour was getting to go into the birthing room. It was amazing to see a few piglets being born and to hold a newborn piglet. They were so stinking cute. This little guy kept squealing for his mama at first, but then he snuggled in close as I held him.
Baby pigs are born at about 2-3 pounds, and are then kept in a farrowing barn where they nurse for 21 days. After being weaned they are moved to a nursery where they are housed with other piglets. They are fed a very specialized diet of corn and soybean meal to help them continue to grow strong and healthy. They are then moved to a finishing barn where they continue to grow until they are ready for market.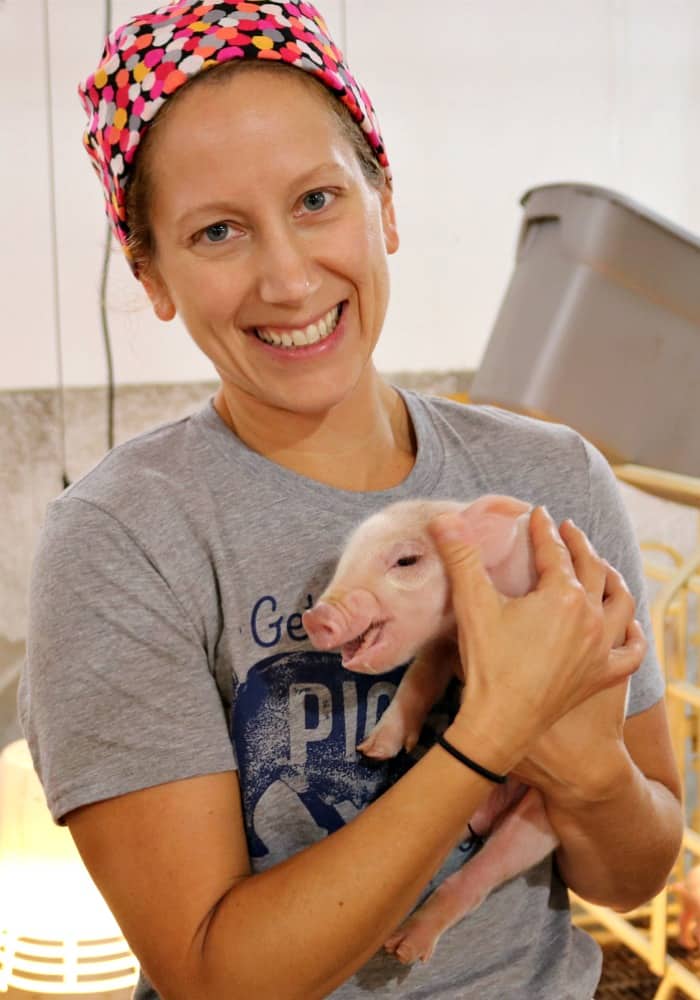 From there we headed over to Overskei's farm where we learned more about the nutrition that each pig gets at each age. The farm has a vet and a nutritionist who carefully watches the animals to be sure they are eating the right nutrients for the stage they are in.
Every person in each stage of pig farming has an incredible pride for the job they do. They are proud to provide healthy food for America to enjoy. I was so impressed with everything I saw and learned.
In this day in age, there are so many misconceptions about farming and where our food really does come from. I think it is important to really do your research and know how food is grown instead of relying on the media.
After being to a farm firsthand and seeing the care the goes into each pig, I am confident in buying pork at the store to make these green chile pulled pork tacos or this cheddar bacon macaroni and cheese for my family.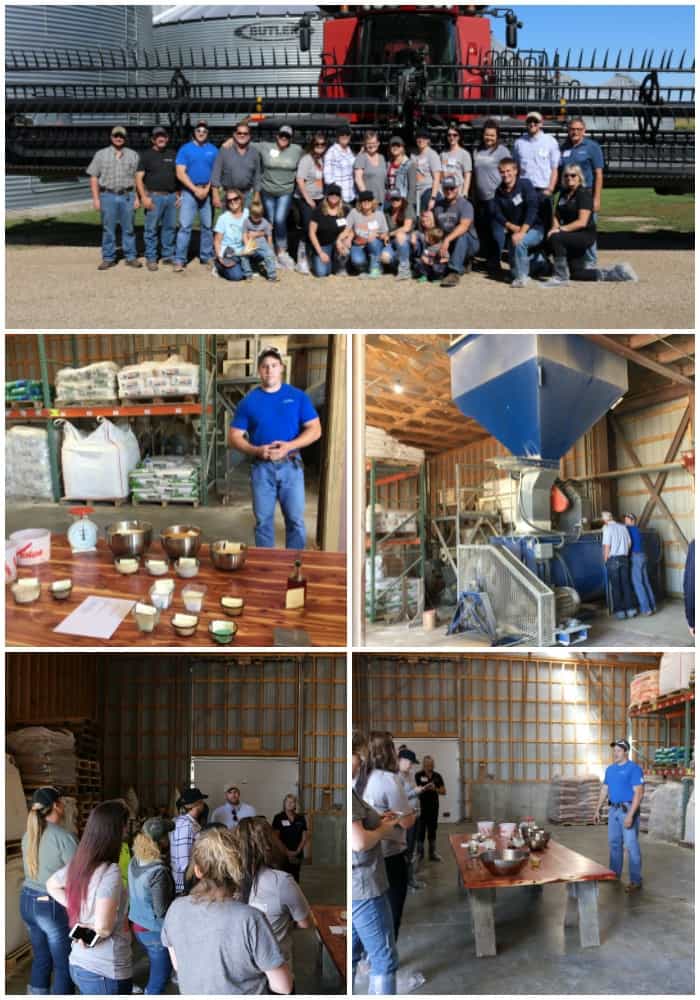 Our last day we were there we watched a fabrication of a side of pork at a local kitchen store. It was fascinating to watch and learn where each cut of meat actually comes from and how it is used in different dishes.
Pork production has changed so much in the last 30 years. The use of technology gives the farmers the resources to provide consumers with better pork products. Did you also know that the National Pork Board also recommends cooking pork tenderloins to an internal temperature of 145*-160*. That means it is ok to eat your pork a little pink. No more dried out pork loins need to happen anymore.
We then had the opportunity to use those cuts of pork in a few dishes for lunch. I got to work with Erin from Dinners, Dishes, and Desserts and Lynne from 365 Days of Baking and More to make crispy pork cutlets and salad for everyone to enjoy. It was a fun jam-packed few days, but I was fascinated by everything I learned about the pork industry.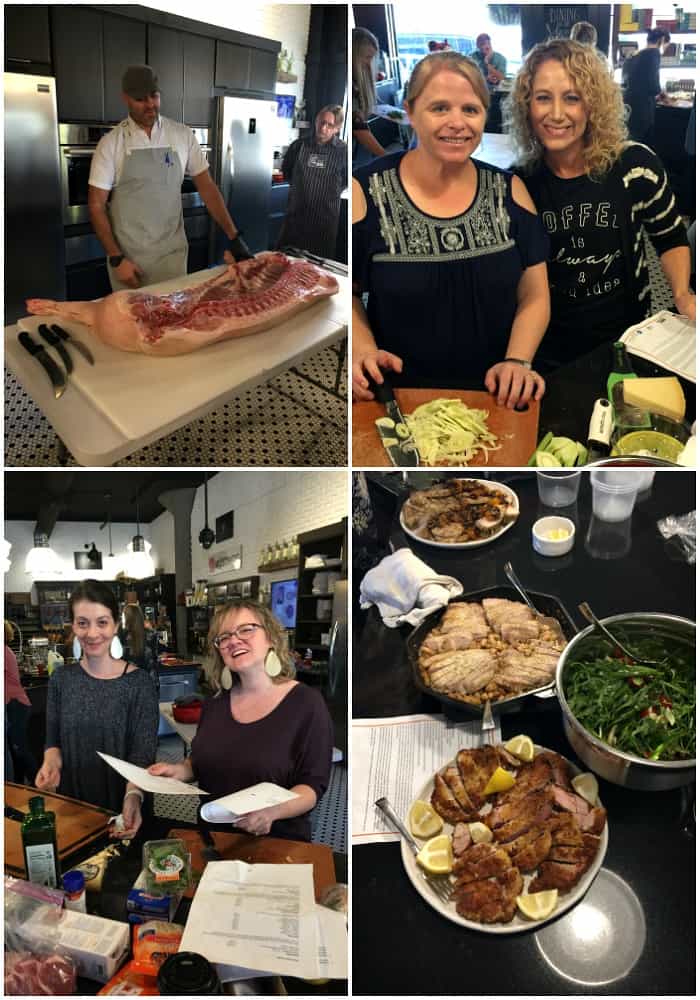 *I have partnered with the National Pork Board to bring you this information. As always, all opinions are 100% my own.