Yesterday was one of those days...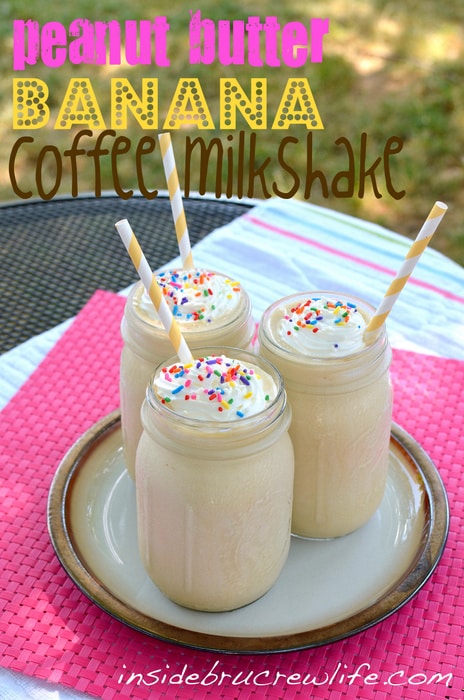 one where my attitude and heart just weren't right all day.
I had a serious case of the crankies...
and the sad thing, was that I knew it.
Did I do anything to change it?
No, and I let my crankiness out on my family.
The kids were loud and obnoxious all day...
and the infernal whistling in the house was getting on my last nerve.
I have to confess that I raised my voice to them more than once...
and I'm sure if a mirror had been in front of me, I wouldn't have liked what I saw.
Oh, and I made them clean up the many messes that they continued to leave behind.
Seriously I thought, "How many times do I have to tell them?" and
"Is summer over yet?" I may have even let the comment slip that I couldn't wait for school.
I let my irritation grow and grow without taking a moment to figure out what was behind it.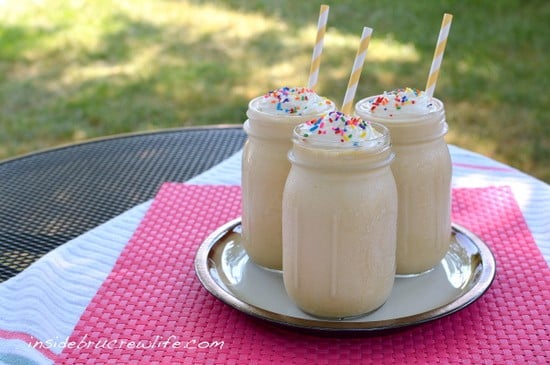 As I sat there,
I realized that I can pinpoint where my bad attitude is coming from.
Since summer has started we have gotten way off schedule.
Now that isn't the bad part...I think it's ok to relax a little when the opportunity is there.
But getting off schedule means we are up way later than before (me even later doing blog stuff)
causing us to sleep in until unearthly hours.
Then I am rushed to get exercise in, make food, clean the house, run errands, play games...
add in baking, blogging, photography...the list goes on.
Did you catch something???
No where in my list did I mention quiet time or Bible reading.
My heart isn't right because I haven't been getting the right food for my heart.
I spend a lot of my time every day around food, yet failed to miss the most important meal.
I keep telling myself that I need to get all this other stuff done first and that I will do it later.
Unfortunately later tends to never come.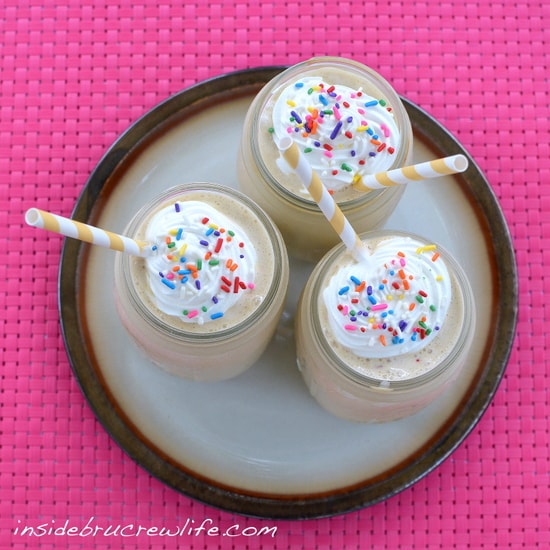 My day feels rushed from all the things that I do...or don't do.
Some things are important (like trying to keep a clean house and feed munchkins)
but a lot of my day is filled with nothingness.
My priorities have gotten off track, and my attitude has just followed.
I need to be sitting down with my Bible and devotional and starting my day out better.
That alone will make me a more pleasant person to be around...
it will make me a nicer mom.
I don't want cranky mom to be the one the kids remember.
My goal for the rest of the summer...
make the time each morning to sit quietly, without the distractions of the internet,
and have some real "breakfast".
I think the crankies will disappear pretty quickly when I have the right food.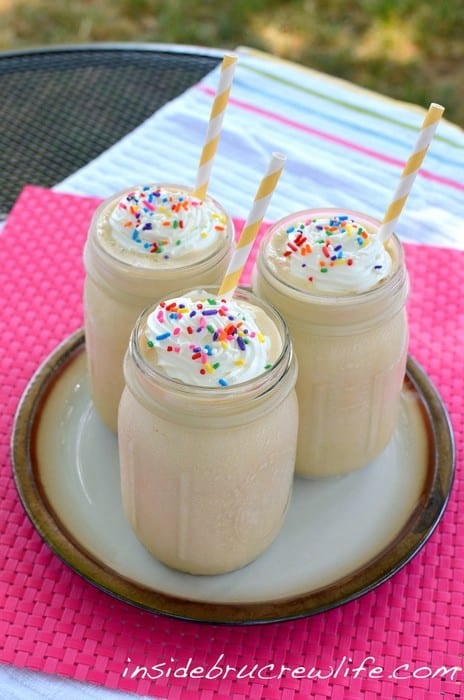 I know this had nothing to do with the milkshake pictures. I'm sorry!
When I sat down to write something, nothing came to mind.
All I could think about was the bad day,
and how I messed up royally as a wife and mother.
The Lord prompted my heart and it all just came out as I typed.
Thank you for letting me share a little bit of what was truly on my heart.
Now who wants a
peanut butter banana coffee milkshake!