I made cookies...again....with more Reese's! Does that surprise you??
Yes, crazy is the word I use too 🙂 Just wait until you try these Peanut Butter and Jelly Cookies...you will be crazy about them too.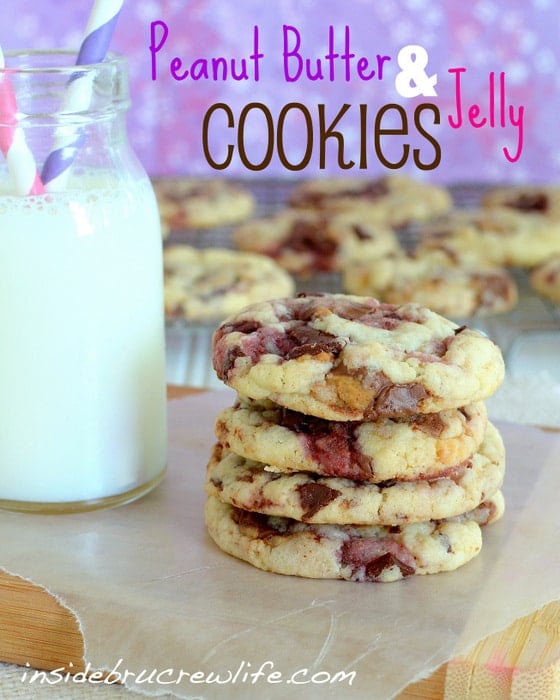 Ever since I made these
banana Reese's cookies
I kept thinking about a vanilla version with more Reese's in them.
Then one day when the kids were having a super simple lunch of pb & j...
and it hit me!!! Peanut butter and jelly in a cookie!
Awesome idea, huh???
I suppose I could make better use of my time and do housework things
like dust, mop, laundry, or even clean the toilet. "shiver"
But when I get an fun baking idea in my head, I kind of get distracted until I make it come to life!!!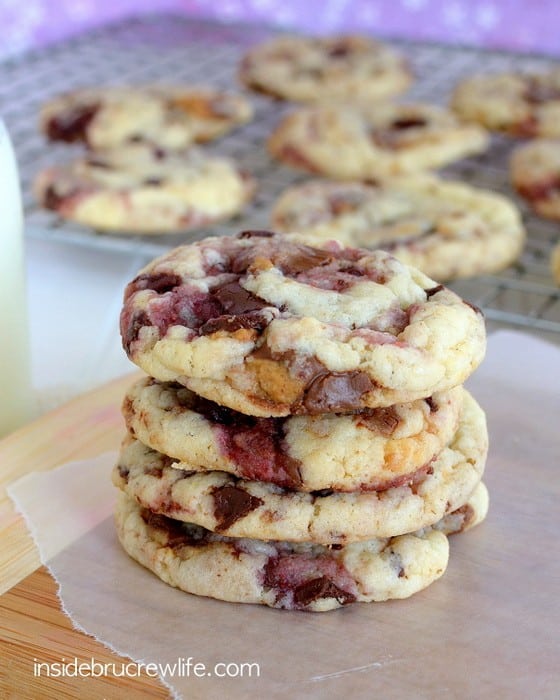 And I have to say, making cookies is always more fun than a super squeaky clean house.
I usually do little cleaning things while the cookies are in the oven.
Gotta save some face a little here!
Honest, I do clean my house...but I probably spend more time in the kitchen.
Probably why I get "that look" from my hubby some days.
Does anyone else get that look?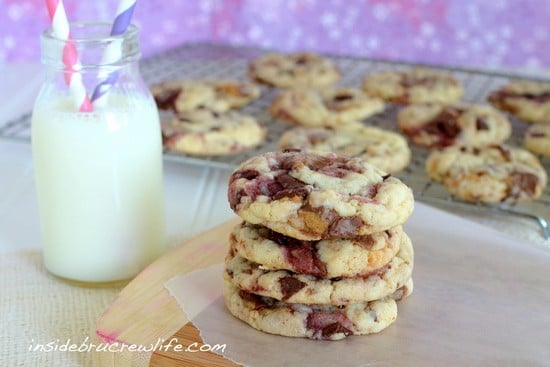 You know...the silent stare???
No?
Maybe I'm the only one...
It's the look that that says I have been crafting, baking, & blogging way too much.
Always a good idea to spend the next day feverishly cleaning up my mini messes!
Plus, we can only eat cookies so many days a week.
One day off from baking is probably a good idea...
at least that's what my thighs keep telling me!!!