Two times the peanut butter candies make these soft Banana Reese's Cookies a delicious choice for the cookie jar.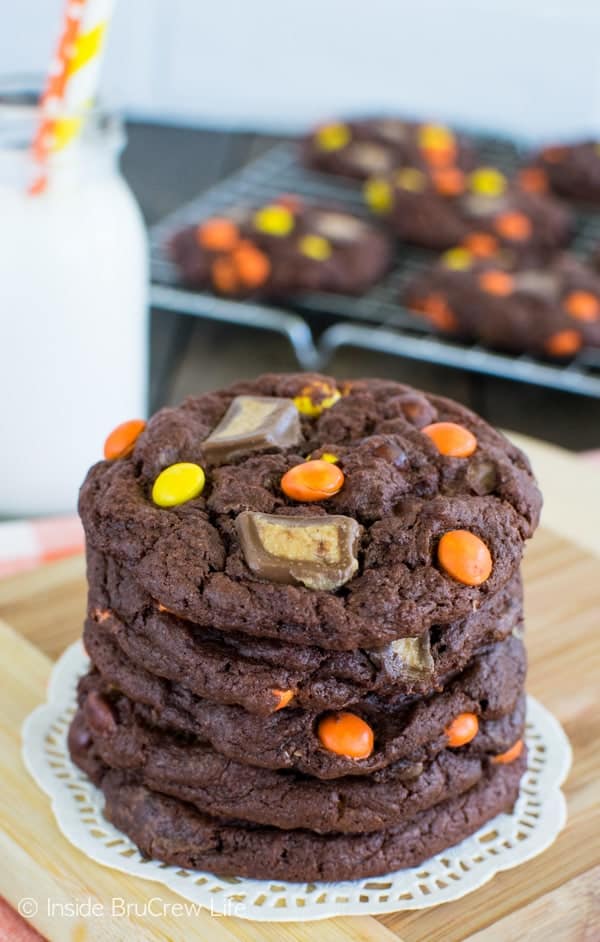 (photos updated June 2016)
PIN IT NOW TO SAVE THE RECIPE FOR LATER!
Happiness is...
*cool summer mornings where you need a blanket to snuggle under
*little hands reaching for yours when you go for a walk
*hearing your kids playing and getting along...for a while anyway!
*kissing your husband
*going to Goodwill and finding fun photo props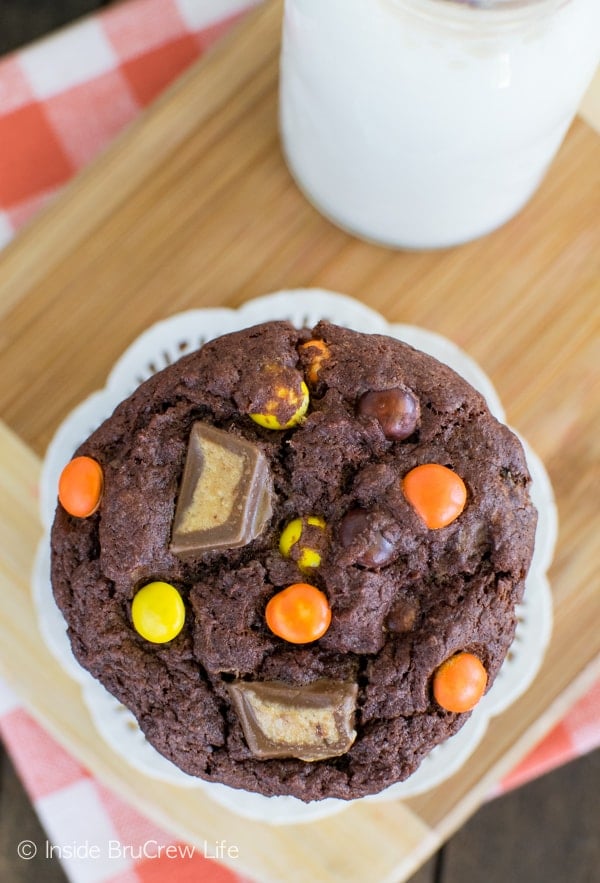 *fun baking supplies in the mail
*planning a party with your daughter
*doing what you love
*finding boxes full of baking bananas at the grocery store
*baking cookies (or anything for that matter)
*REESES in any shape or form!!!!!
*combining bananas and Reeses into the best cookie ever!
Seriously these cookies were amazing!
Chocolatey
,
fudgey
,
banana
bread like
,
chock full of peanut butter cups

,

and Reese's pieces
...
do I have you convinced you NEED to bake these cookies in the very near future???
I had to break out the stretchy pants after these because I Could.Not.Stop!!!
One after the other kept going into my mouth,
and I didn't even care...seriously that's what the pants were for!
You did see how many peanut butter cups and pieces are in these, right?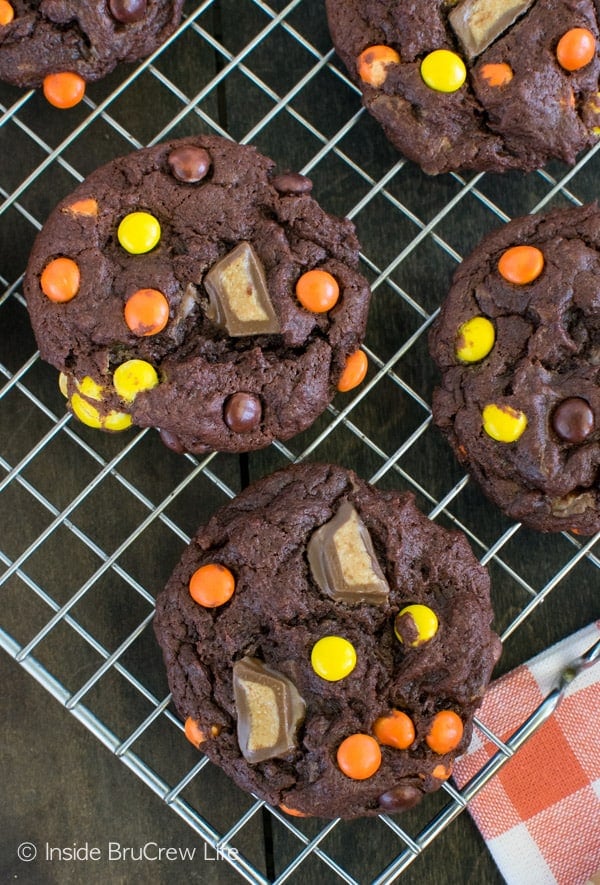 Don't mess with my and my Reese's...
and after seeing that my most popular recipes involve peanut butter and Reese's of some sort...
I'm thinking you guys like those candies just as much as I do!
So, really, these cookies were for you. I'm such a giver!
I just had to taste test them to be sure they were ok for you. (hee hee)
And now that there are no cookies left...I guess you better go bake your own...
and then go hide in a closet with a big plateful
because after you taste these banana Reese's cookies...
you won't want to do anything but stuff your face with them.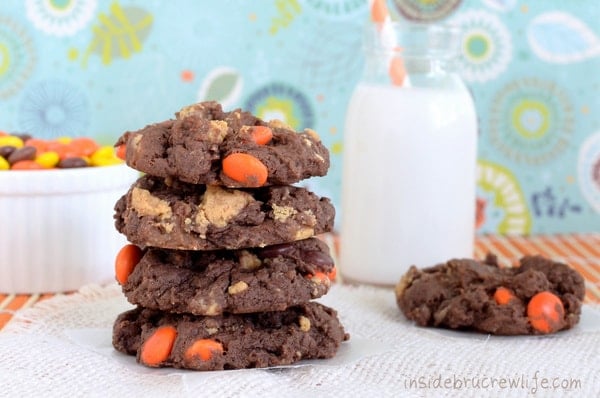 (original photo from June 2012)

Still craving more Reese's?
Maybe one I can tempt you with one of these recipes...