Sipping on a big mug of Peppermint Mocha Hot Chocolate is a delicious thing to drink in the winter. Chocolate, coffee, and peppermint swirl together and make you feel warm and toasty, no matter what it is doing outside.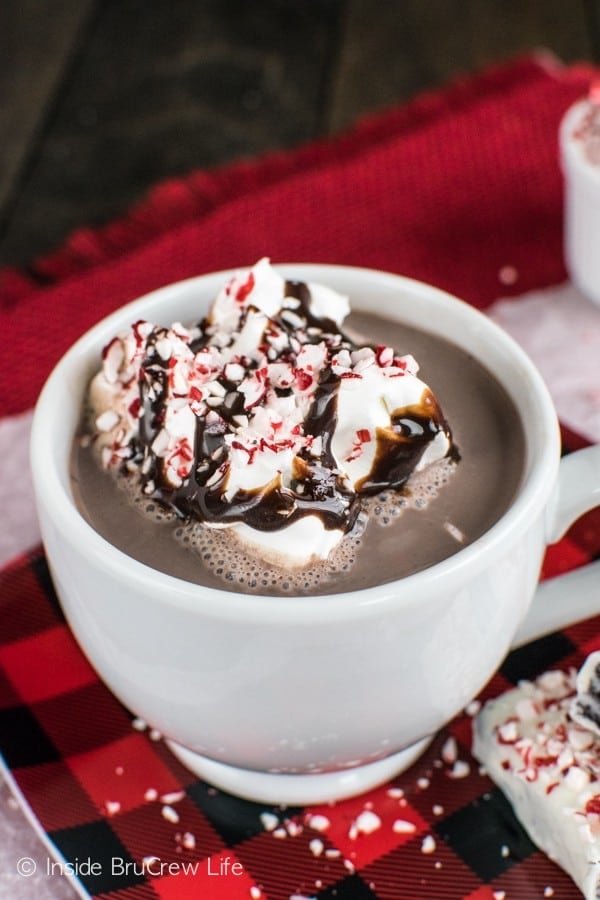 One thing that I have been doing with my daughter since she was younger is a coffee date. We used to go for coffee and shopping more often, but she started expecting it, and all those coffees start to add up over time.
Now I randomly choose a night every few months, and she is surprised when we go for a cup of coffee and some quality shopping time together.
Shopping and coffee time is definitely the way to my daughter's heart. I'm so glad she enjoys the same things I do. It makes mother/daughter bonding so much easier for both of us. Just the other day she said she wanted to take me out for coffee. I can't wait for that date! Yay for her getting old enough to pay!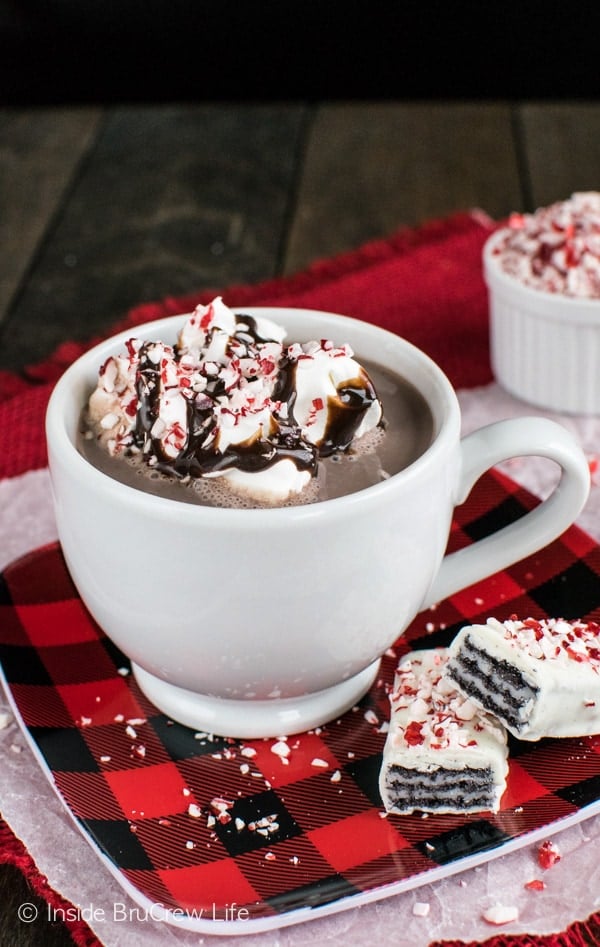 I need to teach her how to make homemade coffee treats now that she is getting older. I am always looking for ways to teach her how to spend her money wisely.
Going out for a special drink every once in a while is not a bad thing. But if you learn to make them at home, then you can enjoy those specialty drinks a little more often. One of my favorites to make at home is this Salted Caramel Mocha Latte.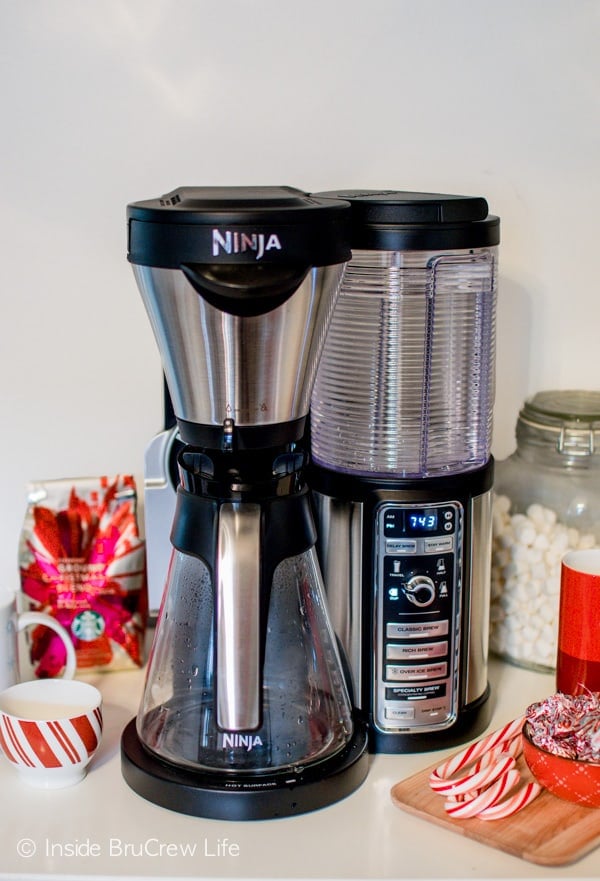 Recently I had the opportunity to spend a little bit of time at a food conference where I met the girls from Ninja®. They were showing off the new Ninja Coffee Bar™. A coffee machine that does it all? Consider me intrigued.
I was all ears as they showed us how it could brew a full pot, brew a single cup, brew over ice, and brew strong coffee for special drinks. My husband and I drink quite a bit of coffee at home as well, so I was very interested to learn all about it. It sounded like the perfect gift for our household.
After I went home, Ninja® contacted me and asked if I would like a machine to review and share. Yay! My coffee drinks are so excited for all the fun we are going to have now.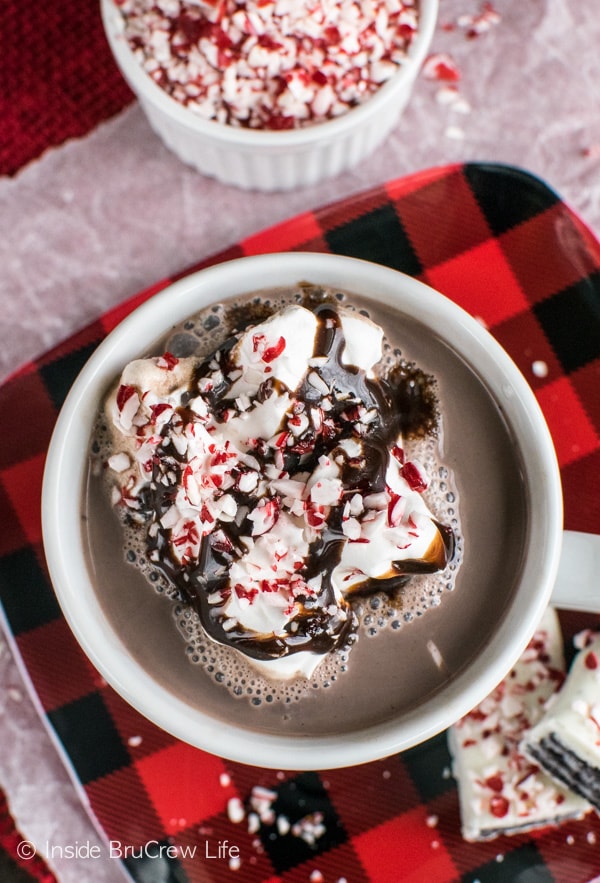 I love how easy the Ninja Coffee Bar™ is to work. It has buttons for all the different drinks you want to prepare and a booklet of easy to make recipes for each button.
With my love of chocolate and peppermint still going strong, I knew it was time to create a peppermint mocha hot chocolate for me to sip on while working in the afternoon. Anyone else hit a wall right about 2 pm? This drink is the perfect pick-me-up!
A little bit of cocoa powder, a few spoonfuls of crushed candy canes, milk, and strong coffee makes the easiest homemade drink you ever need. I suggest getting in the kitchen and making one right away. I have a feeling it's time for another drink here too.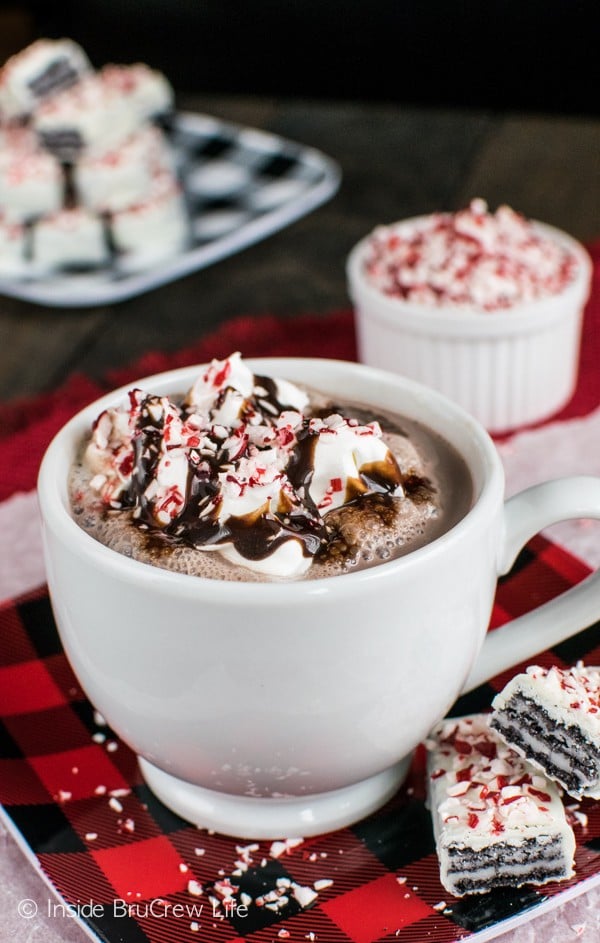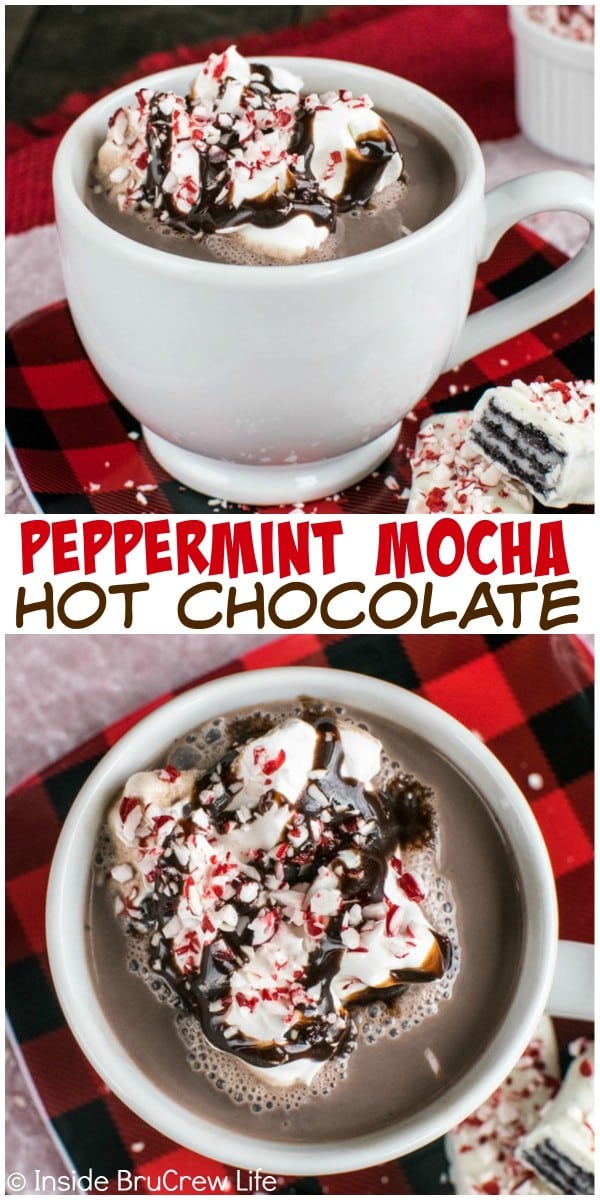 *Inside BruCrew Life was provided with a Ninja Coffee Bar™ to review. No other compensation was given. All opinions are 100% my own. Thank you for letting me share products and brands that we love.
*This post also contains an affiliate link. We receive a very small percentage of sales made through these links.