Adding your favorite pizza toppings to macaroni and cheese is such a great idea. This Pizza Mac is a quick and easy meal that everyone will enjoy.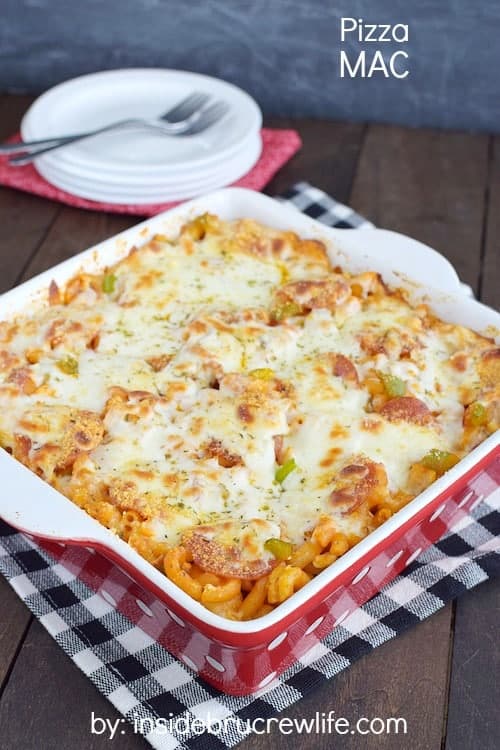 Friday nights are pizza night here in our house. Most weekends we do homemade pizza and either play a game or watch a movie together. Although as the kids have been getting older, they are wanting to do their own thing on Friday nights, either with friends or playing video games.
We do let them have their own time, as long as they have worked hard in school all week long. We may be all doing different things, but homemade pizza still reigns supreme for dinner.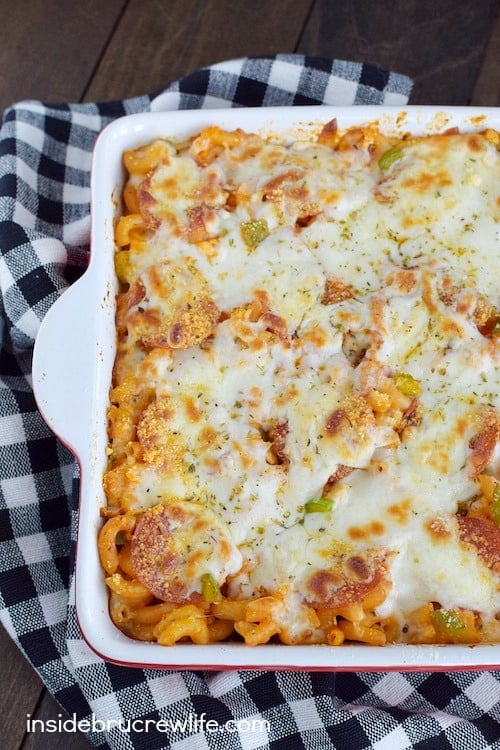 I had the opportunity to meet Christy from The Girl Who Ate Everything at a blog conference last year, and she is seriously just as sweet in person as she is on her blog. So, I was super excited to get her cookbook and make some of her delicious recipes. Guys, it is super amazing!! I mean seriously...this book is gorgeous!
It is jam packed full of recipes like Mini Puff-Puff Pancakes, Peanut Buster Delight, and Cheeseburger Pizza Balls. And the photos of each recipe will have you drooling!!!
But as soon as I saw the Pizza Mac, I knew I had to make this for dinner this week. We do love all things pizza around here, so I knew it would be a hit!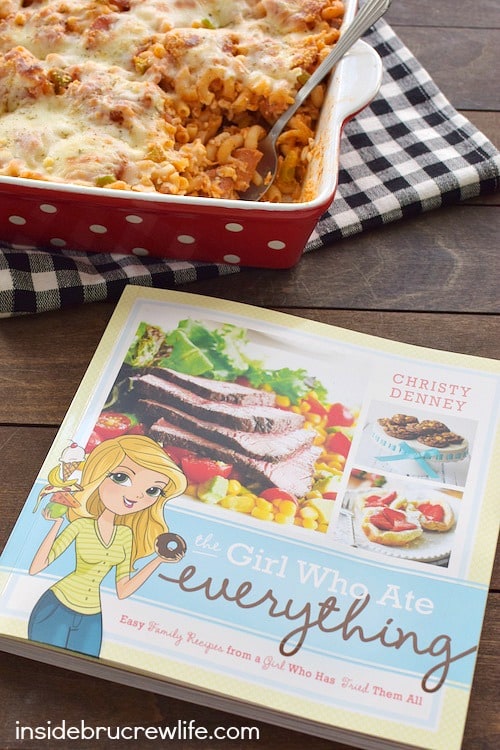 This recipe is seriously so easy to do. You can prep everything while the noodles are boiling. Then stir it all together and pour it into a casserole dish. Add a little more cheese on top and bake until melted. I adore easy, peasy dinners that can be ready in no time at all.