Pumpkin Cappuccino Chip Muffins - these delicious fall muffin are bursting with pumpkin, chocolate, and cappuccino flavors. Perfect breakfast choice!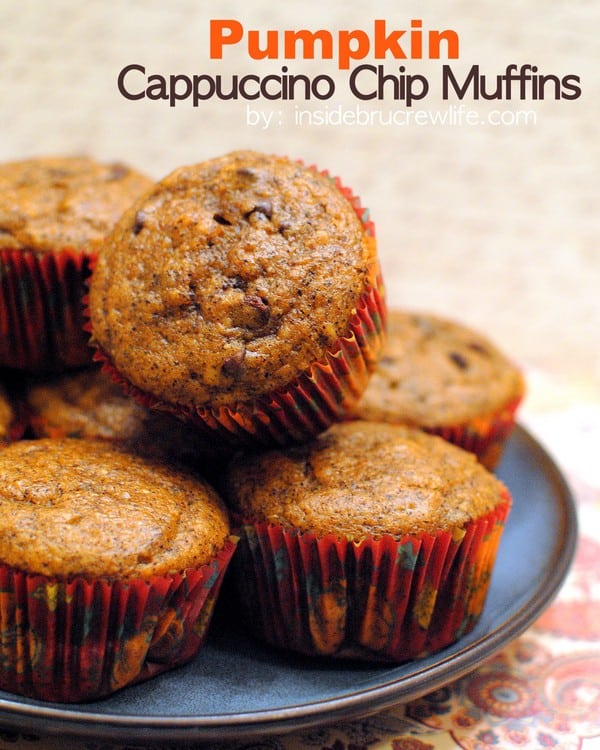 We are on our way back from a week long trip to Disney. Oh the places we went and the fun we had!
I think it was unanimous that everyone's favorite place of the week was The Wizarding World of Harry Potter.
It was totally wicked!!!! We honestly felt like we were at Hogwarts! That place was incredible.
The best part was that it was overcast, so the snow on the rooftops looked so realistic!!! Can't wait to print out pics and start scrapbooking!

But for now back to some fun baking, and first up are these Pumpkin Cappuccino Chip Muffins.
These sweet breakfast muffins are absolutely delicious. Adding coffee and chocolate chips was the best idea!!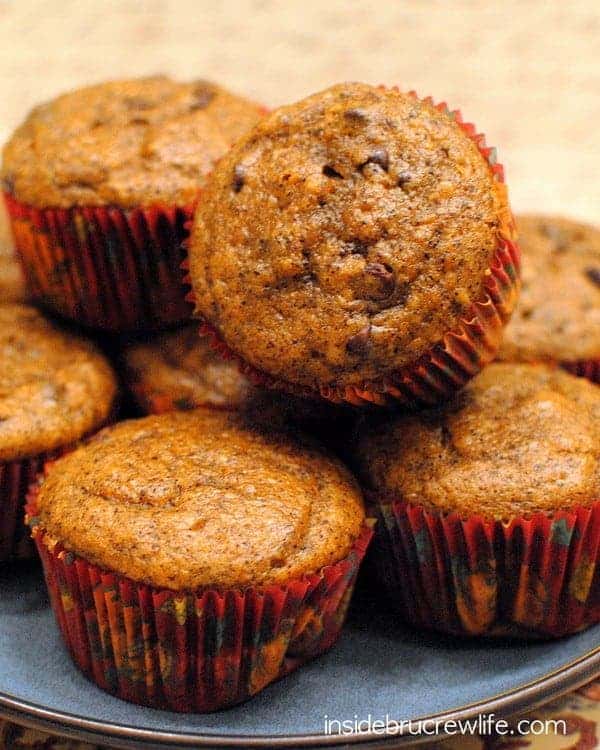 Pumpkin Cappuccino Chip Muffins recipe: