Two times the chocolate makes these Chocolate Mocha Muffins the perfect breakfast choice to get you going in the morning. Grab a cup of coffee and a muffin before heading out the door.
(picture updated May 2016)
A few weeks ago my daughter and I went out on a shopping date. We try to go out every couple weeks just the two of us. The plan is that she can stop at any store she wants, and we usually get a Salted Caramel Mocha Latte for our shopping energy.
On these dates, I am not allowed to go into the stores that I normally would go into. Although, as she has gotten older, she usually likes the same stores I do.
When she was little, she would head right for Justice, but now we head to Target, Ulta, and the mall.
We had a blast going through the clearance racks, found a few tops, and some fun nail polish colors without breaking the bank.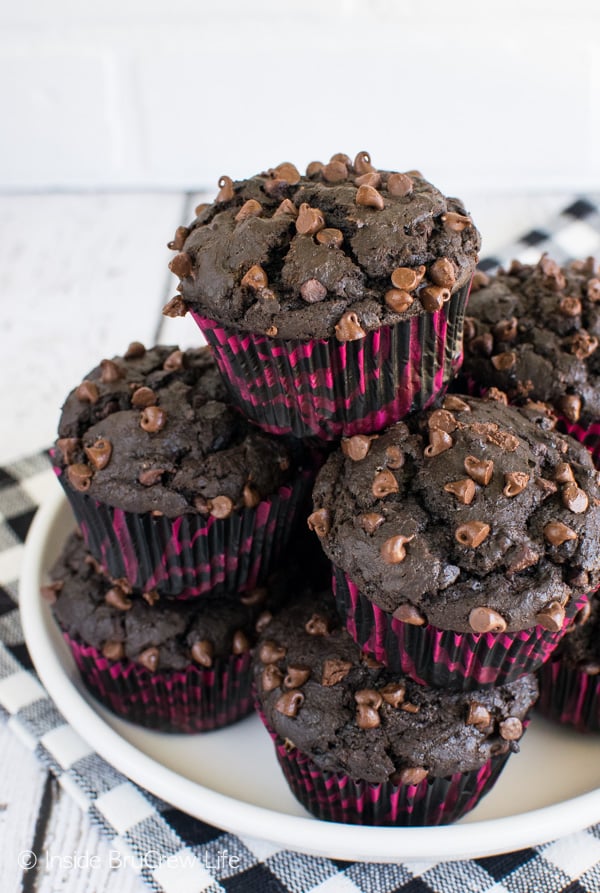 This time she even let me walk into Maurices. Notice I said walk. There was no stopping or even trying on of clothes because she still isn't into that store! But that is ok because the date is all about her anyway.
After a couple hours of wandering and laughing, we headed home. Our van was outside of Kohl's, so we were cutting through the store to get there when I kind of wandered off the path toward some clearance racks.
Those clothes were telling me to come see them! It was clearance after all!!!!
My daughter followed behind me, grabbed my arm and said, "Mom, you were doing so good." Mind you she was shaking her head in disbelief as she said this. I just had to laugh at her because it was so cute how she said it.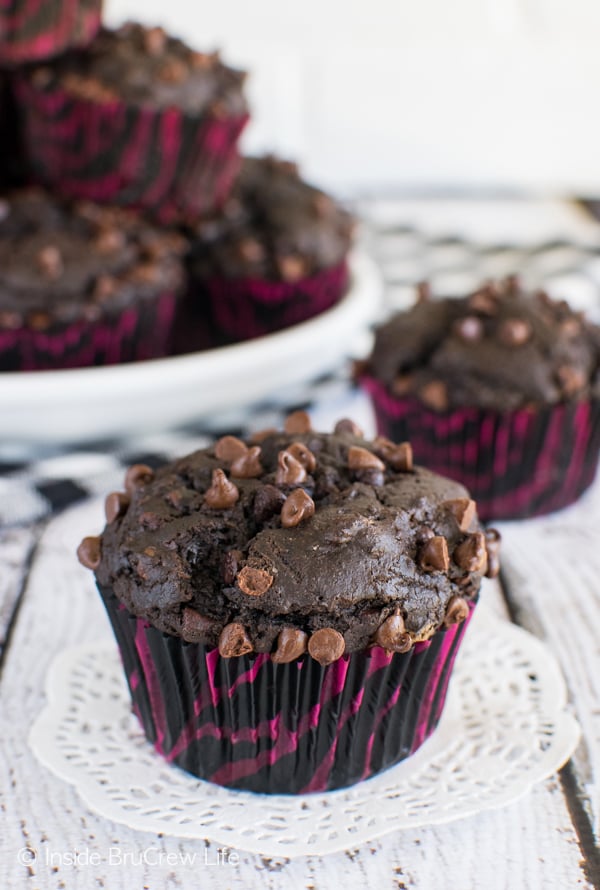 These muffins might make you shake your head and say, "I was doing so good." Why? Because they will cry out to you and ask to be eaten. How do I know this?
Because I might have had a few talk to me after I made them twice. Yes, I was doing so good on my healthy eating goals. Until, those muffins called me out. I couldn't resist the call because it would have been rude.
How to make Chocolate Mocha Muffins
Preheat the oven and line your muffin tin with cupcake liners. You can skip this step, but make sure you spray your pan with nonstick spray if you go this route.
Beat the butter and sugars until fluffy. Then add the egg, vanilla, and sour cream and beat it again.
Add the dry ingredients alternately with the milk and coffee. Do not over mix the batter. As soon as it is all mixed together, stop beating the batter. This will keep the batter light and fluffy and your finished muffins soft and tender.
Stir some of the chocolate chips into the batter. Spoon the batter into the prepared pan and then sprinkle the tops with the remaining chocolate chips before baking.
Let the baked muffins sit in the pan for a few minutes after they come out of the oven. Then gently remove them and place them on a wire rack to cool before diving in.
So, you better listen and make some Chocolate Mocha Muffins for breakfast today. You know they are talking to you too!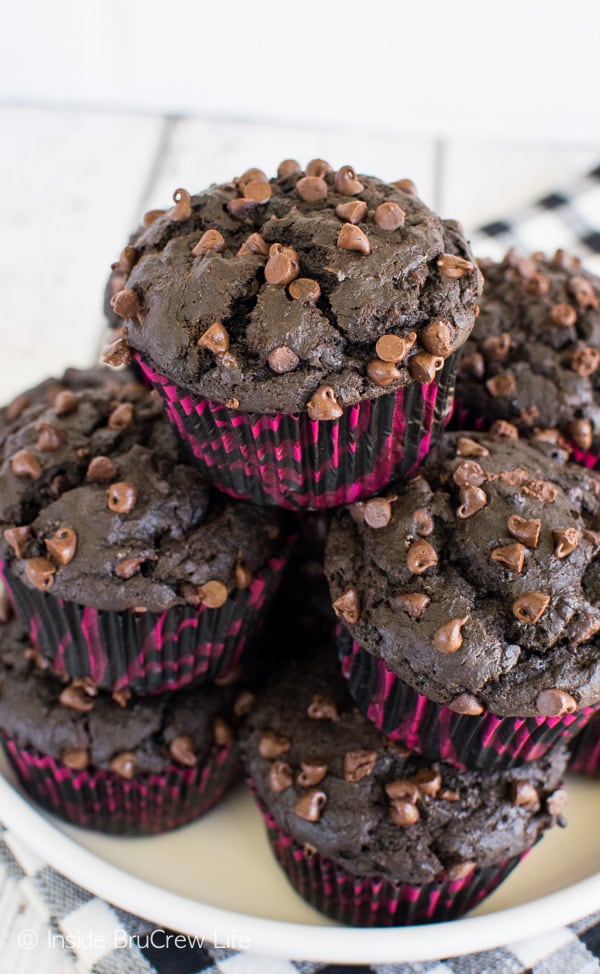 More breakfast recipes you may enjoy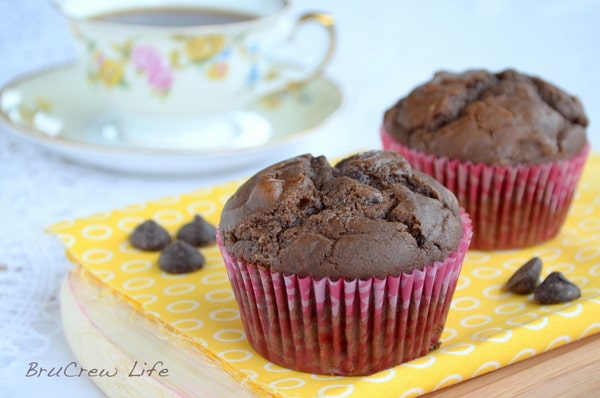 (original picture from February 2012)
*This post was originally posted February 2012.