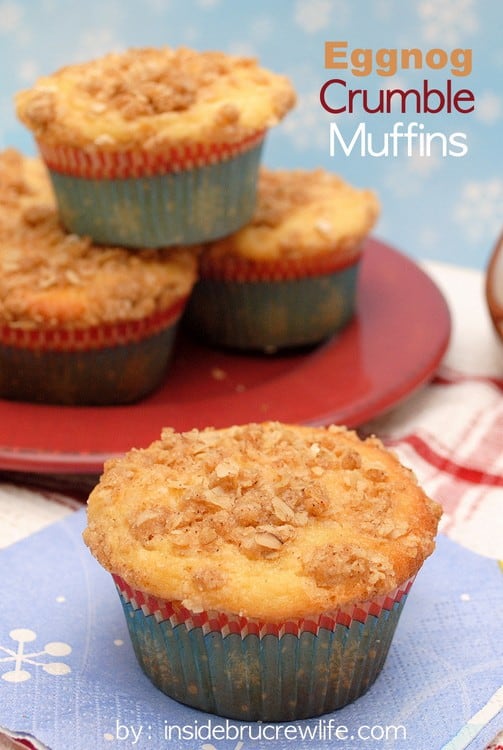 Is it a bad thing that all I want to eat all week long are things completely not good for me. You know things like cookies, candy, truffles, cheesecake, fudge, and brownies?
Dinner? Who wants that when I can munch on cookies.
Don't look at me like that! You know that's all you want to eat too! It is Christmas week after all.
I'm pretty sure that the amount of butter and sugar we are going through over here is not good for our health.
But hey, January is just around the corner, and then I will start my same resolution of working out more and eating less sugar.
Ha! Me eat less sugar? That's a good one!!!
I promise this is the last eggnog recipe of the season. I tend to get obsessed with a flavor and try to make it into about a billion different recipes
before I get tired of it and move onto the next flavor.
These muffins were yummy and not at all over the top. My oldest son absolutely loves eggnog, and he gave these muffins two thumbs up!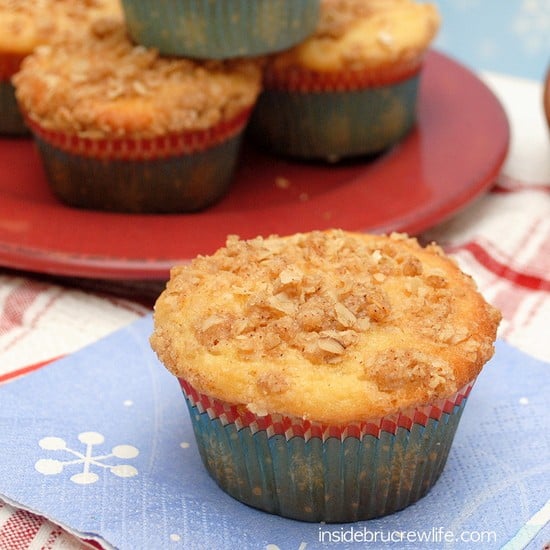 I'm thinking I need to make these one last time before I start thinking bad thoughts about the eggnog.

Christmas morning it is!
Eggnog Crumble Muffins recipe: