These Pumpkin Spice Brownie Bites are the perfect way to enjoy a chilly fall day.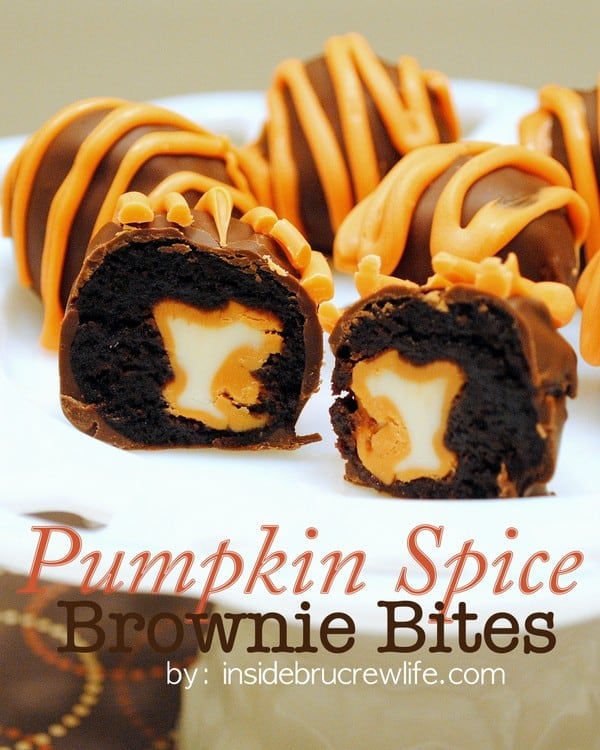 I bought a bag of yummy pumpkin spice kisses last week at Target.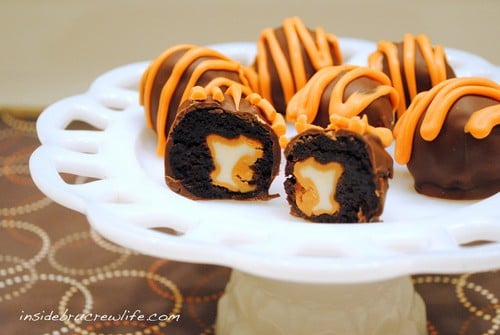 I hope you have them in your town, because they didn't last very long in our house. I mean come on, it was chocolate and pumpkin.
What's not to love???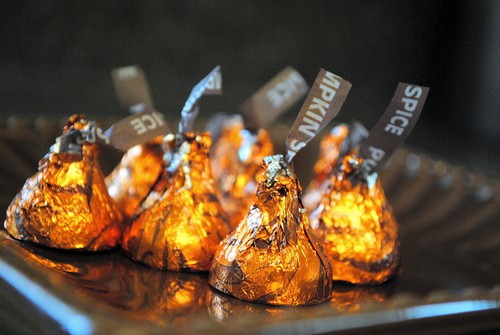 So I bought another bag to make more of these Pumpkin Spice Brownie Bites!
At first I was going to call them brownie pops but, pops are all over the web, and then I thought no one will want to eat brownie balls. LOL!
So brownie bites it is! Honest these are so easy to make.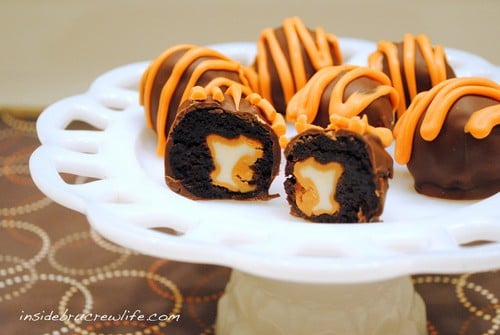 MMMMmmmmm yummy pumpkin spice guts!!!!
Gotta love it!