Adding some caramel and sea salt to greek yogurt makes a nice skinny treat to snack on throughout the day. This Salted Caramel Chocolate Chip Yogurt Dip is perfect for dipping pretzels or fruit in.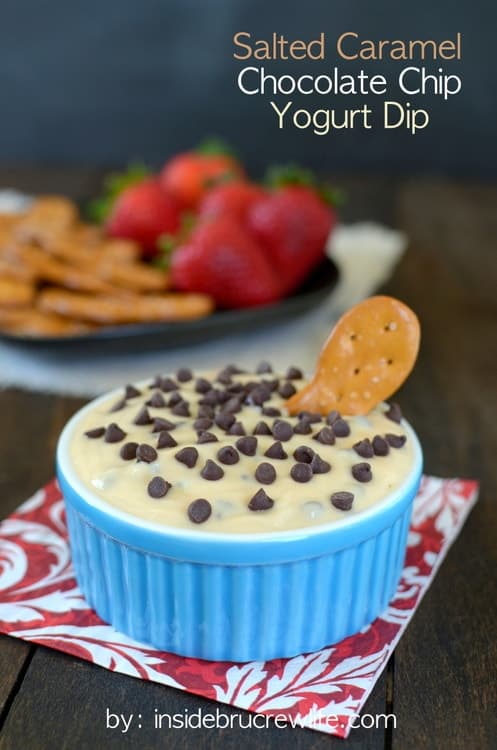 I love a good sweet and salty treat any time of the day, week, month, or year. It is one thing that I will never turn down. There is something about that sweet mixed with the salty that totally drives me bonkers and keeps me wanting more.
The problem with eating all these delicious treats is that my hips and thighs do not agree with me on liking them so much. All those treats that I enjoy snacking on (even mildly) ends up in places that are hard to get rid of. It means I have to spend more time at the gym doing things like wall balls, hypers, power cleans, and battle ropes. It hurts, and is totally not much fun. Sadly though, it's a necessary evil to combat my sweet tooth.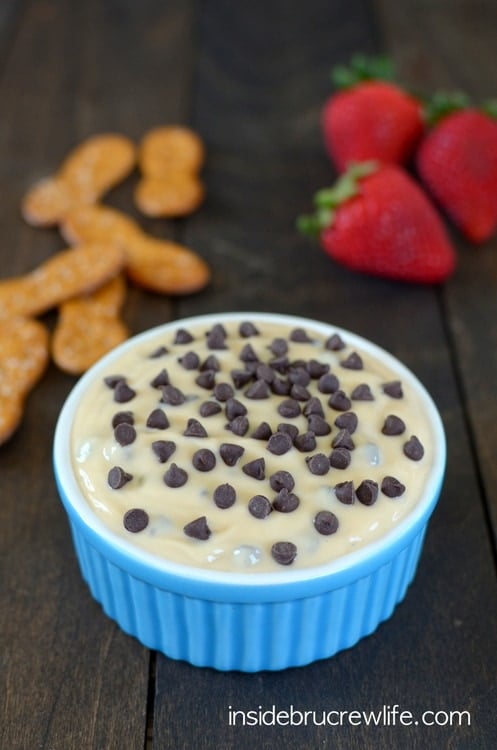 But add a little bit of caramel and sea salt to greek yogurt and all of a sudden that snacking I like to do becomes better. Well, a little bit better anyway.
When I found these Snyder of Hanover pretzel spoonz, I knew that some sort of salted caramel dip was needed. I was going to go with cookie dough or salted caramel cookie butter...but with summer and nice weather coming at us so quickly, I changed my mind and went with a light yogurt dip. Gotta keep that sweet tooth in check!
By adding a little bit of caramel ice cream topping jazzed up with some coarse ground salt, you get that sweet and salty goodness with a whole lot less calories. Now I did add just a little bit of brown sugar to sweeten it slightly more and a little bit of flour to thicken it slightly. You can leave those out if you like.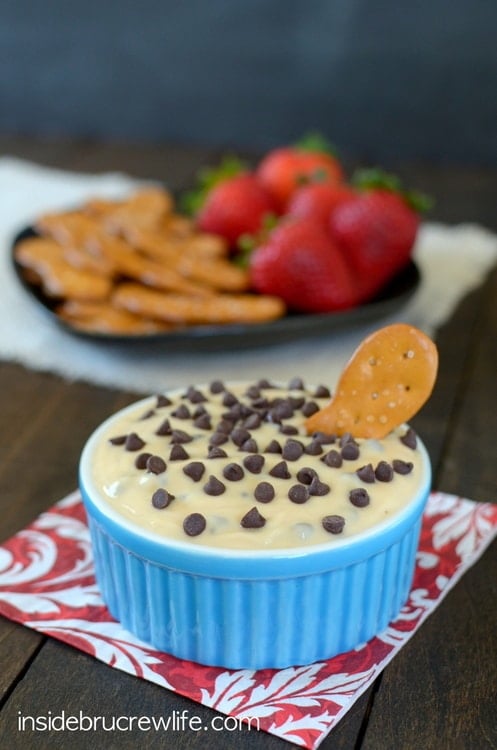 Today actually happens to be National Pretzel Day. Yes, I know about all these cool food holidays. I'm kind of a dork like that 🙂 When I saw that pretzel day was coming this weekend, I knew that I had to wait until today (April 26th) to share this recipe with you.
So run to the store and find the pretzel spoonz as soon as you can. They are so fun to dip into just about anything you can think of. Ice cream, yogurt, hummus, guacamole, cheese, peanut butter...should I keep going on?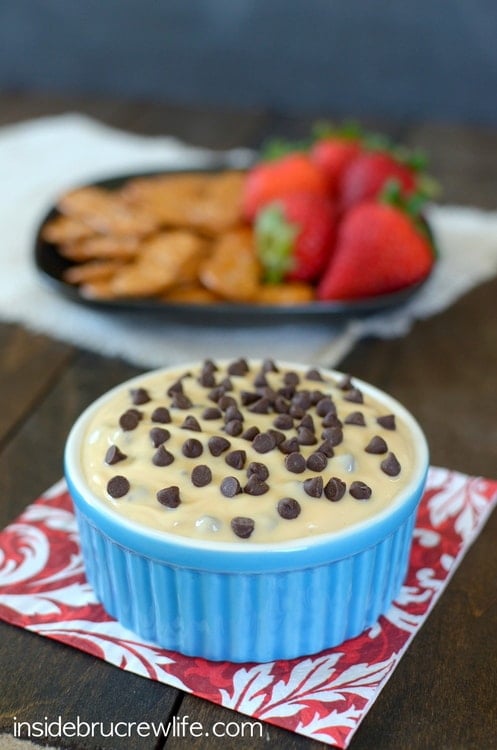 Here are a few more fun ways to eat pretzels. These aren't as healthy though 🙂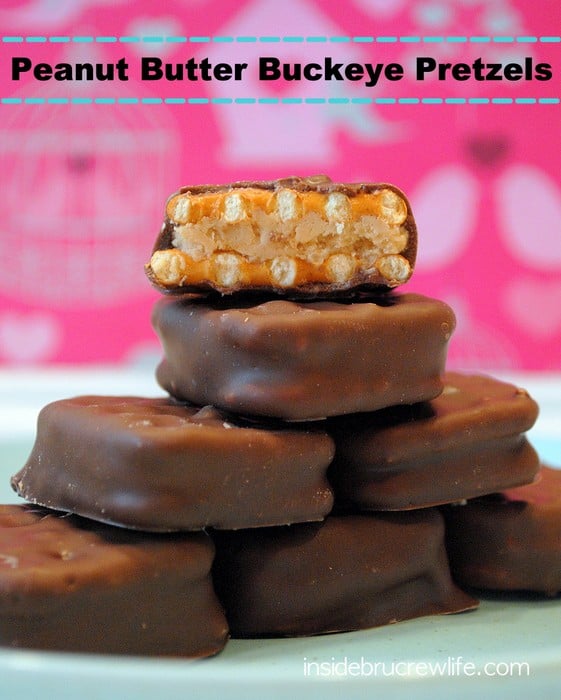 Peanut Butter Buckeye Pretzels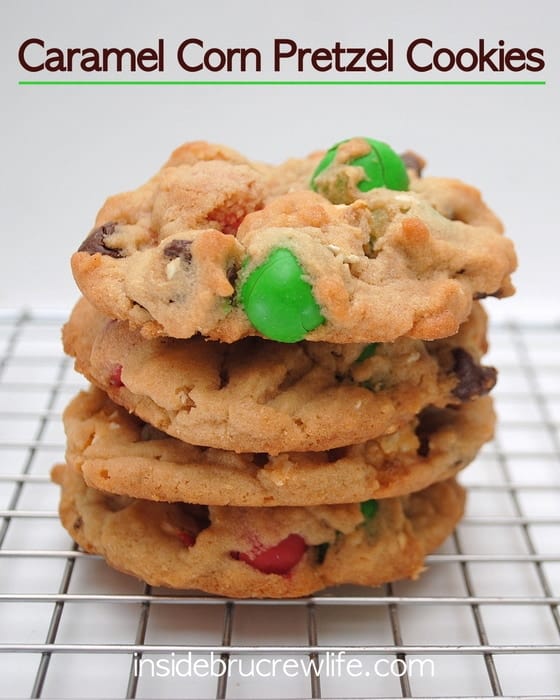 Peanut Butter Caramel Corn Pretzel Cookies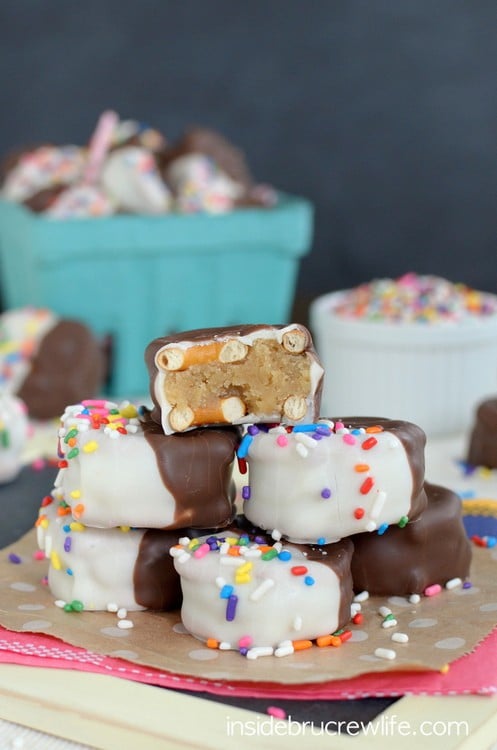 Caramel Pretzel Cookie Dough Bites