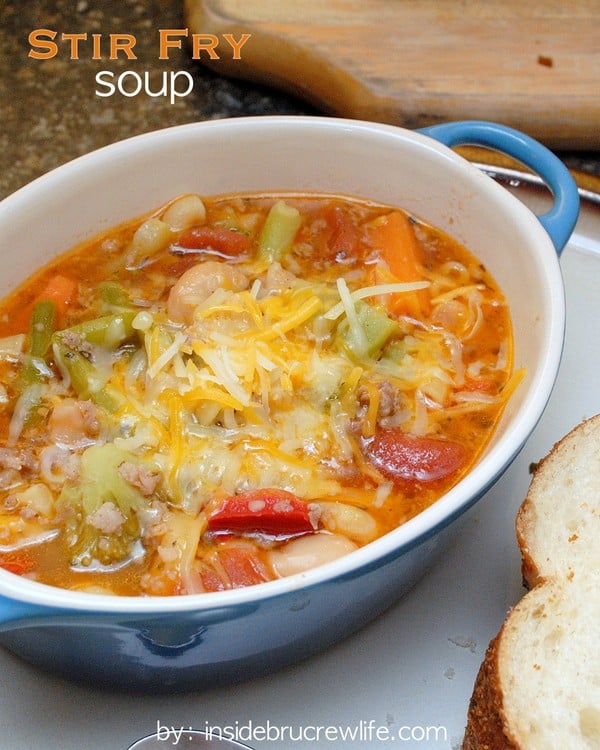 One of the rules at our dinner table is
NO SLURPING!
We have other rules that we enforce as well.
Such as: sit up, use a napkin regularly, no talking with food in your mouth, no reaching in front of others...all your basic food etiquette that you try to get your kids to remember.
But them slurping is the one that drives us the most batty.
Yesterday I had to be a slurper:-(
You see, I had to visit the dentist.
Now I am not afraid of this place,
but it is most definitely not my favorite place.
I mean 4 hands with instruments in my mouth...for two hours.
Yea, not going on my list of "places I like to visit".
This is why I put off having cavities filled.
Who wants to sit with a bite block in your mouth for hours on end
with your head pointing down
while hands poke and prod like crazy?
And I don't know about your dental assistants,
but mine is not the most gentle.
Although they are pretty good at giving me a break
from the bite block from time to time.
Now usually cavities being filled doesn't take that long...
but lucky me.
I had a crown that needed prepped.
Extra goop and prodding for me!
Needless to say, that by dinner time
my jaw was in no mood to open...or chew for that matter.
I must have known that was going to be the case because
while I was grocery shopping after leaving
the tooth torture room,
I bought ingredients for 3 soups yesterday.
(I may have bought ice cream too because it is a proven fact that ice cream heals all pains)
So you can see why I had to be exempt from the slurping rule last night.
My jaw was refusing to open wide enough for the spoon to fit in.
I tried to slurp quietly but the kids heard it every time,
prompting them to think they could as well.
The new rule in the house is...
You can only slurp at the table if you have been to the dentist that day.
Maybe the kids will get more excited when they have to go again:-)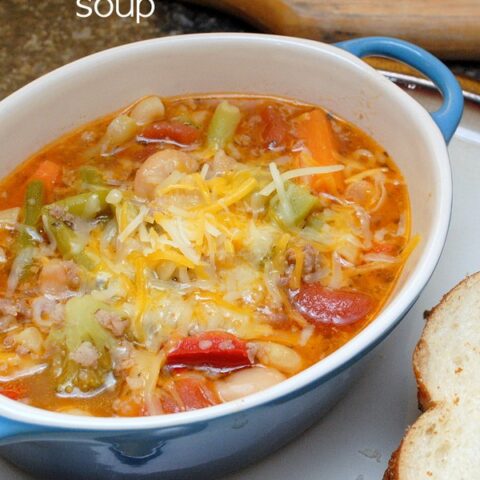 Stir Fry Soup
Sausage and stir fry vegetables make a delicious soup choice.
Ingredients
2 tablespoons Italian dressing
1 pound Italian sausage
1 - 32 ounce carton chicken broth
1 -16 ounce package frozen stir fry veggies (use what you like)
1 can white kidney beans, rinsed
1 can Italian style diced tomatoes, undrained
1 cup macaroni noodles, uncooked
dash of oregano
cheese for topping if desired
Instructions
Place sausage and dressing in a large saucepan and cook on medium heat until meat is cooked, stirring occasionally.
Add oregano, broth, frozen veggies, beans and tomatoes and bring to a boil on high. Stir in macaroni.
Reduce heat to medium and cook for 8-10 minutes.
Serve topped with cheese. Makes 8 servings.
Nutrition Information:
Yield:

8
Serving Size:

1
Amount Per Serving:
Calories:

355
Total Fat:

21g
Saturated Fat:

7g
Trans Fat:

0g
Unsaturated Fat:

15g
Cholesterol:

38mg
Sodium:

1369mg
Carbohydrates:

24g
Fiber:

5g
Sugar:

4g
Protein:

19g
Nutrition facts are an estimate and are not guaranteed to be accurate. If you need special diet advice, please see a registered dietician.