A pot of this homemade Chicken Corn Chowder is the perfect comfort food to warm you up on a cold, winter day.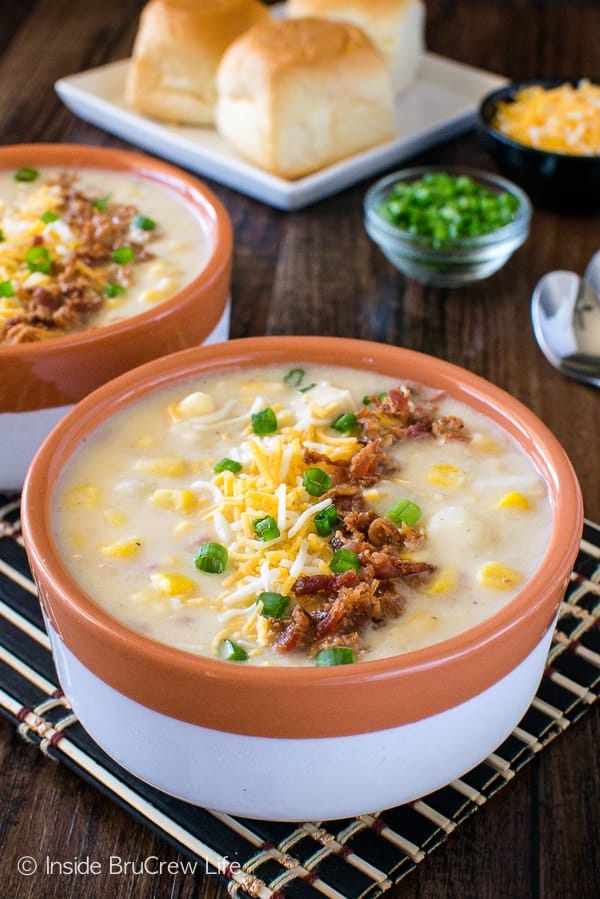 Last year we moved to Texas during a huge snowstorm. My husband made sure we packed the snow shovels and ice scrapers to use along the way. We used both of those winter items a few different times during our long trip. As we unpacked everything, the shovels and ice scrapers have been put out in the shed because there hasn't been a need for them.
Until the other day that is. I got up to take our youngest son to school, only to find out that a light freezing rain had the windshield frozen over. And of course, the ice scraper was nowhere to be found.
As I looked through the trunk of the car, I found a plastic spray paint lid. It turns out that a plastic lid works great for clearing off ice on windows. Let's just hope no more ice comes along this year. I've had my one snow fall and one frozen window allotment. LOL!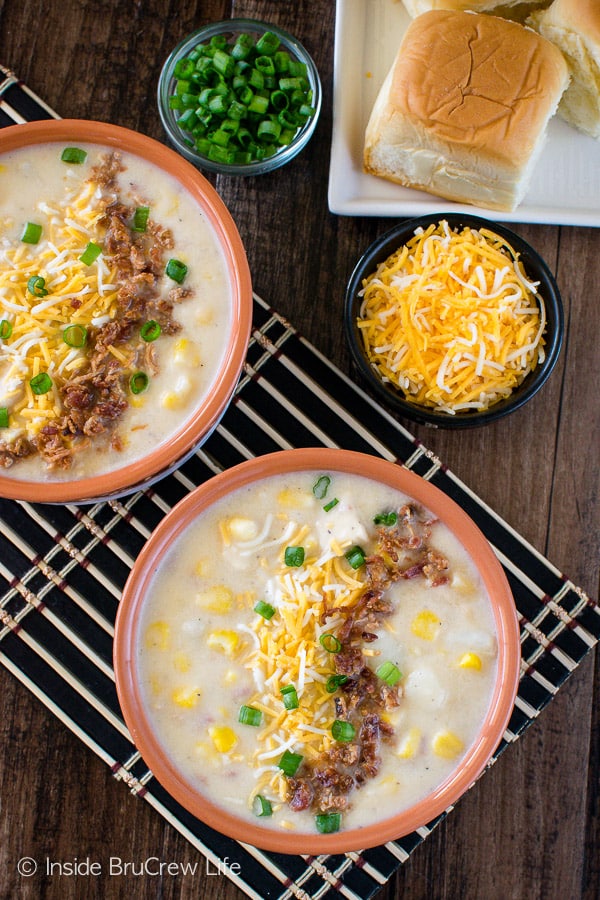 Big pots of soup on cold days are a must. My kids actually love the canned chunky soups from the store, but I got it in my head to make a homemade version that would get their approval. Recently we had made this spicy rice and chicken soup again, but I wanted to do something different this time.
I started going through our freezer and cupboards to see what I had on hand for a chunky soup. As soon as I saw the bag of potatoes in the pantry and the frozen corn in the freezer I knew which soup was going to happen.
Our kids generally will eat whatever soup I pick up at the store, but I know that all three of them prefer the chicken corn chowder. They love it so much that I buy it more than anything else. My goal for the day was to make my soup taste better than that one.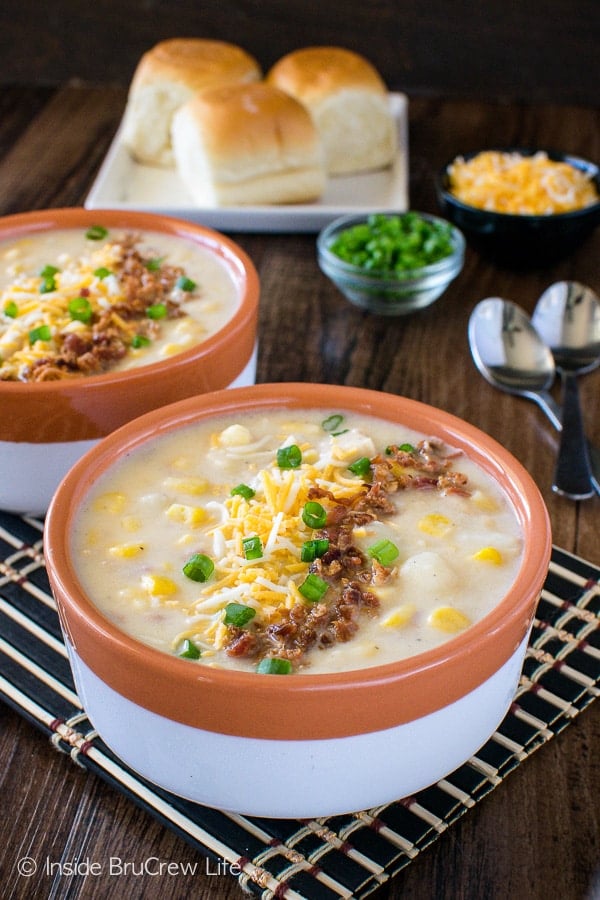 After peeling, chopping, dicing, boiling, and mixing everything, it was time to do a taste test! I eagerly scooped out a spoonful and took a big bite. It was so, SO good. But my taste buds were scorched because I forgot to wait for it to cool.
The true test came once the kids got home from school. They are always "starving" after a long day of school, so I knew they would be happy to have dinner a little bit earlier.
I had my daughter set the table and then we all scooped out big bowls of chicken corn chowder. All three kids finished off the soup in no time and went back for seconds. They even admitted that the soup tasted good. I may or may not have been giving myself a little pat on the back after they left the room. Take that canned soup!