Going to a theme park on vacation can be fun or exhausting. Here are Ten Tips for Visiting the Wizarding World of Harry Potter with your family. These tips can also be used for any theme park you visit.

This summer we took our kids on vacation to Florida. After a major life move and adjusting to a new school and job, it was a much needed breath of fresh air to do "nothing" for a few days.
Going to the beach is our family's favorite type of vacation. As we planned our trip to Orlando, we worked a few days at the beach into the plans as well. We flew into Orlando, and then rented a car to drive to Tampa where we spent 2 days lounging in the sand and sun. Palm trees are my jam for sure! There is something about blue skies, clear water, and bright sunshine that just makes everything seem right.
Next stop was Universal Studios and the Wizarding World of Harry Potter. Diagon Alley wasn't around the last time we had been at Island's of Adventure, so our kids were so excited for the new rides and attractions.
I have to admit, so were we. It seriously feels like you are walking into a secluded world when you walk through the gates into that part of the parks. There is something so magical about it.
As I looked back at our pictures and thought about how relaxing this trip was, I came up with some Harry Potter theme park tips to make your trip easier. I hope you enjoy the pictures and use these tips if you ever plan a trip to a major theme park. You can also check out our family fun at Walt Disney World if you are headed to both parks any time soon.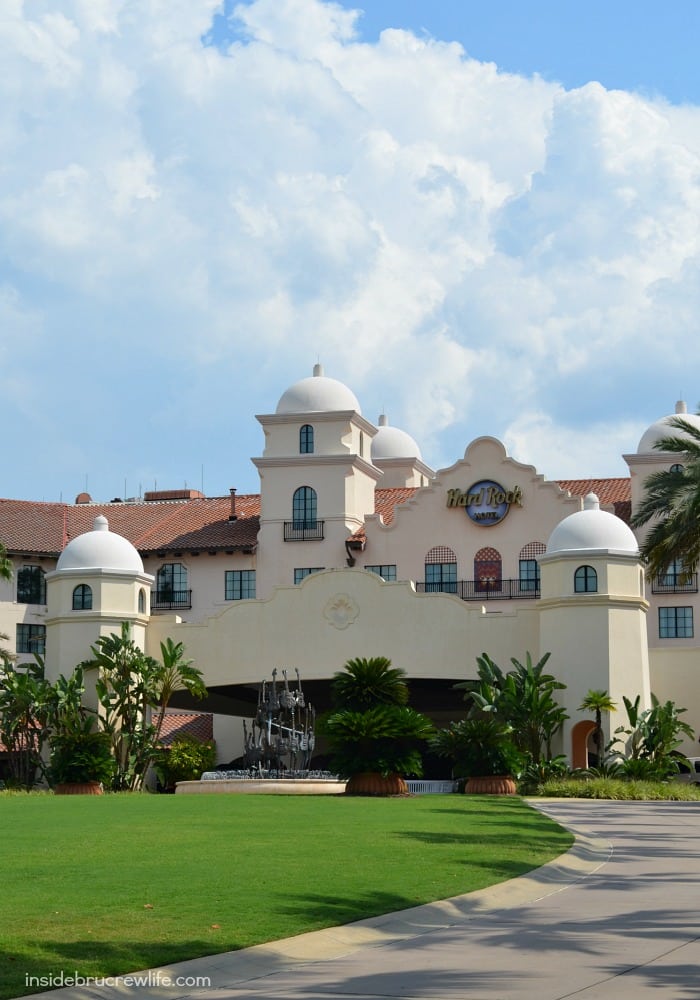 Tip One:
If you can afford it, stay at a park resort. The Universal resorts will give you the Fast Pass free when you stay in their hotels. A fast pass is an awesome feature to use at big theme parks where there are long lines everywhere. Going through the lines faster means getting on more rides during the day. When it is hot outside, you do not want to spend your day waiting in line for 3 rides.
Another perk to staying at park resort is that you get in the park an hour before the general public. This is great because you can get in line for the more popular rides before anyone else.
We have stayed at the Hard Rock Hotel twice now. It is a beautiful hotel located right beside the theme parks. You can easily walk to the park entrance or use the free boat or bicycle shuttles they provide for guests. Depending on what time of day you are heading over will determine what feature you use.
We found that when you are going over in the morning, it was much faster to WALK than to wait on the boat.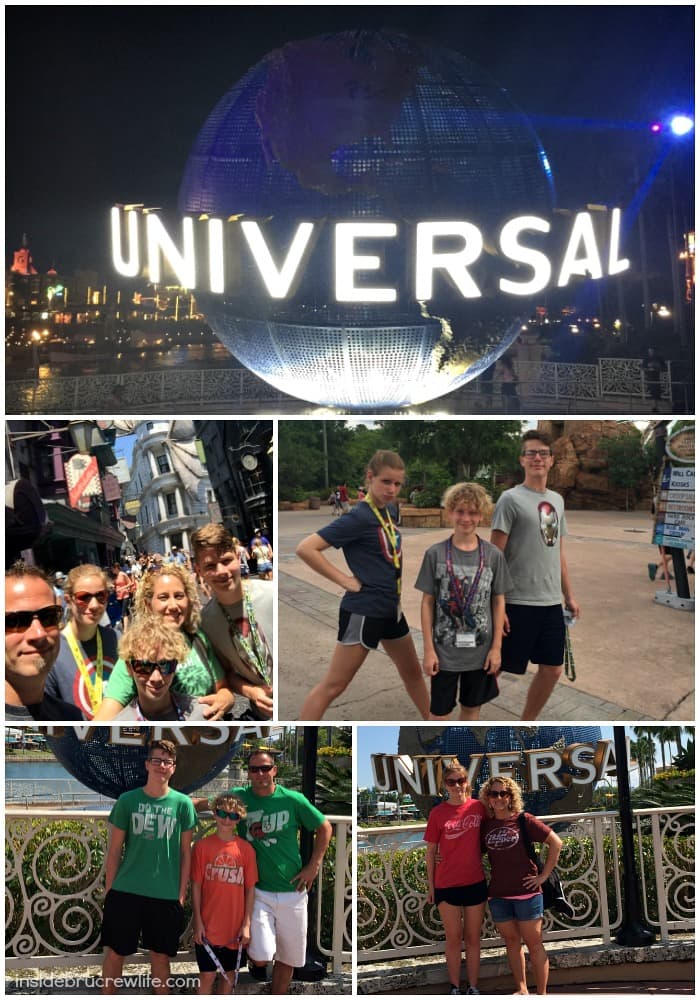 Tip Two
Buy a three day park to park pass, if you can. Each day you add to your ticket, makes the day rate go down. We found that the third day only increased our park ticket price by about $10 for each person. Since we were going to be there anyway, it made sense to add another day at the parks.
Having an extra day to enjoy the attractions of both parks actually cuts down on the stress of "doing it all". Having a park to park pass also means you can bounce between parks anytime you want. It was nice to know that if we didn't get on one ride or see something, that there was always another day to do it.
This was by far the most relaxed trip to a major theme park for us. I think just knowing we had the extra time helped with that.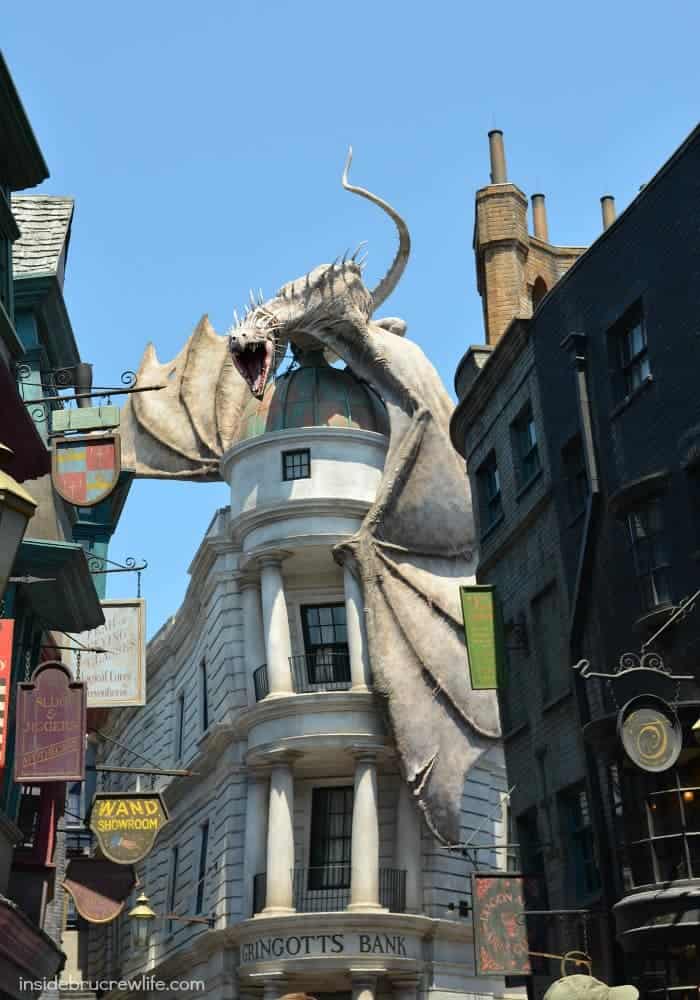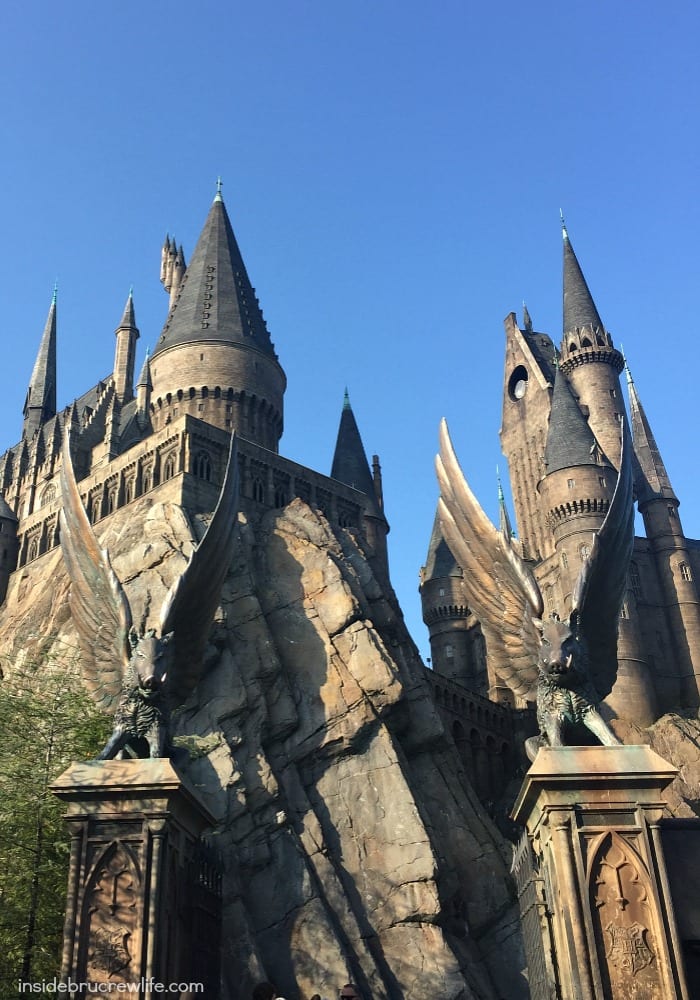 Tip Three
Go early at least one of the days you are there. Hogwart's Castle with Harry Potter and the Forbidden Journey Ride and Harry Potter and the Escape from Gringott's Vault are the two most popular attractions at both parks. Because they are so popular they do not offer the fast pass option.
The first day you will want to pick one of these rides to do first, and then as soon as you finish head to the next park to do the other one. You should be able to get through the first one pretty quickly, and then only have to wait in line for the second one.
There is also an excitement in the air as you arrive early to get in line. Also, the rides usually work best after being worked on over the night shift.
We headed to the castle early on the first day. I think our wait time was about 30 minutes because we booked it over there as soon as we were allowed in the park. After going through that ride, we hopped on the Hogwart's Express. It is a fun feature that connects the two Harry Potter worlds together. By the time we got to the bank ride, we had to wait 1 ½ hours.
I know that sounds like a lot of time, but you have to remember that those two rides do NOT offer the fast pass option. Those were the two main rides our kids wanted to do first. By going early, we were able to do both rides, plus others before noon.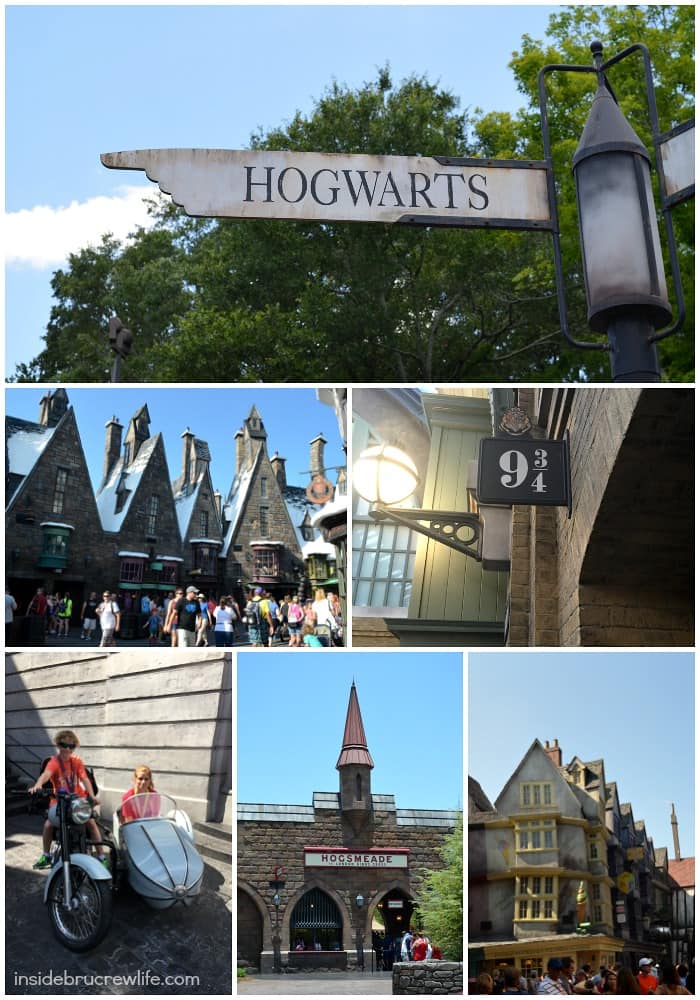 Tip Four
Sleep in on your other days. Remember you have 3 days, so there is no reason to stress out about hitting everything at once.
We walked over to the park around 10 am on the next two days and did the other rides that we could use our fast pass on.
Tip Five
Pick one meal to eat at one of the park restaurants, and then use your park hopper to leave and go get food and snacks outside the park. This will save you some money on food for the days you are there.
If your room has a refrigerator or microwave, you can also stock your room with a Walmart run.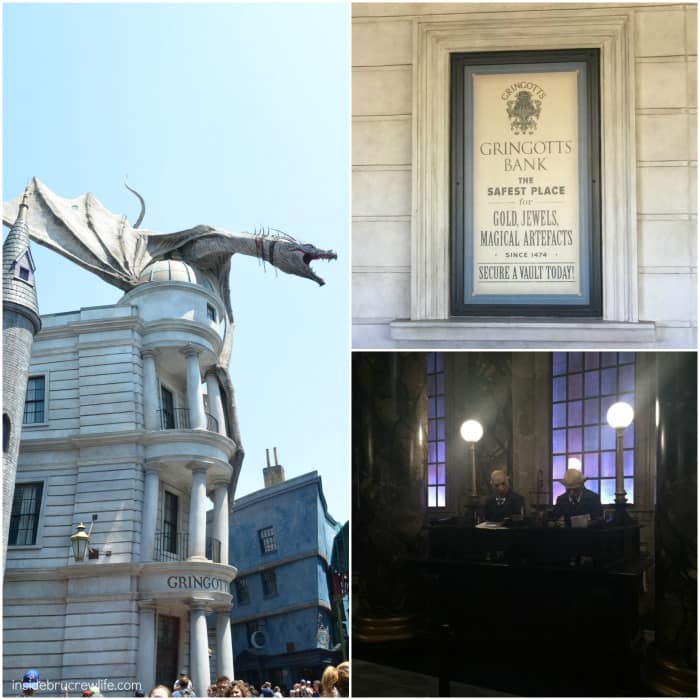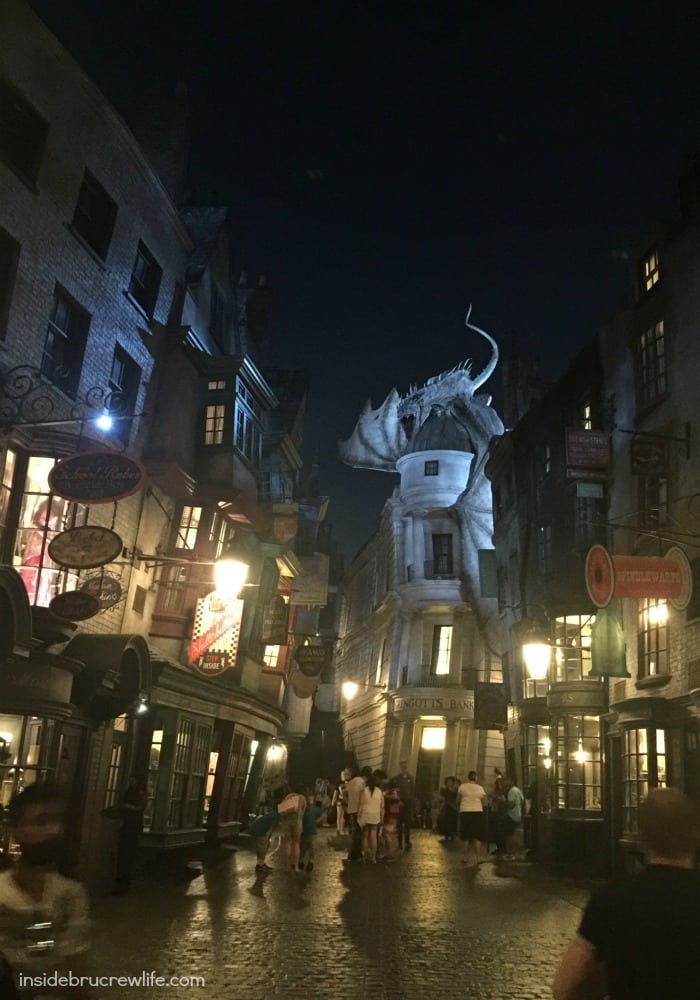 Tip Six
Take a break from the parks at the hottest part of the day and head back to the resort pool.
Getting cooled off and resting your feet for a few hours is always a welcome break.
After dinner, we would head back over to the Wizarding World of Harry Potter for a few more hours of rides. The crowds of people will have thinned out slightly, and you will be able to do the popular rides with very little wait time. You will still wait in line, but it is a 20 minute wait as opposed to the normal hour or more time you would have spent earlier in the day.
The only down fall to going later in the evening is that there is more chance of rides having slight technical difficulties. One of the videos in the castle wait line wasn't lining up quite right with the sounds, but the actual ride itself was fine.
Tip Seven
Pack rain ponchos in your travel bag. We picked up 5 of the $1 ponchos from Walmart and had them in the camera bag, just in case.
Florida is known for random rainstorms that pop up out of nowhere. The one day we were at Universal Studios, there was a torrential downpour.
Thank goodness for plastic coverings that kept us (and the camera and phones) dry as we walked back to the hotel. An hour later the sun was out and everything dried up, so we headed back to the park for a few more hours of fun.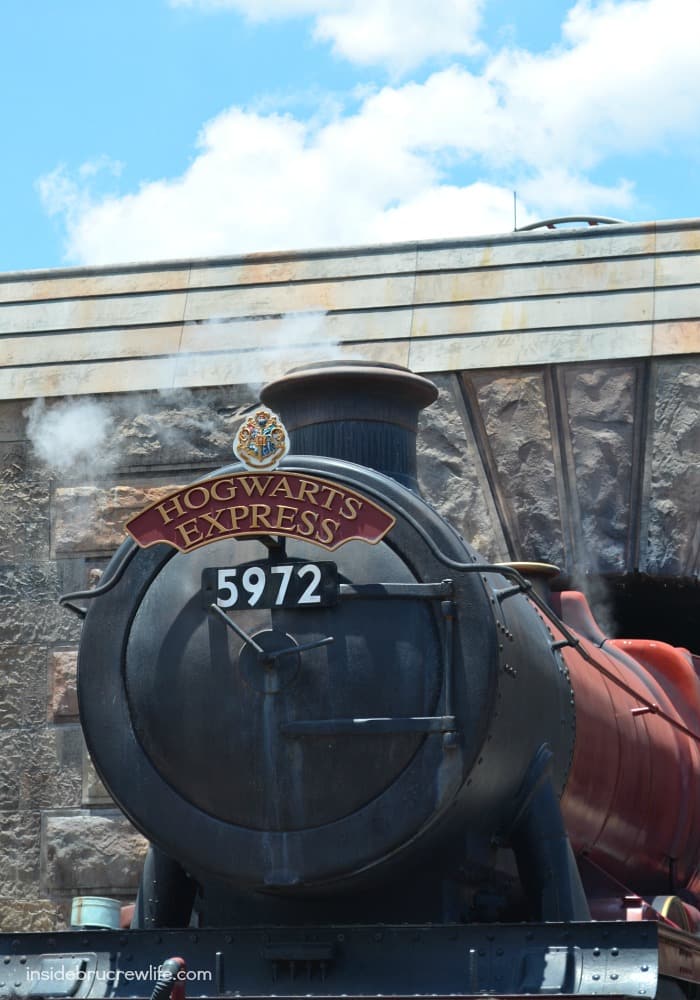 Tip Eight
Use the free lockers that are located throughout the parks to store your bags and phones. Quite a few of the rides do not allow you to have a bag with you or a phone in your pocket.
They provide lockers that you can use while you wait in line for these rides. The lockers are free for the duration of that ride wait time.
If you want to use the lockers longer, they will charge you by the hour.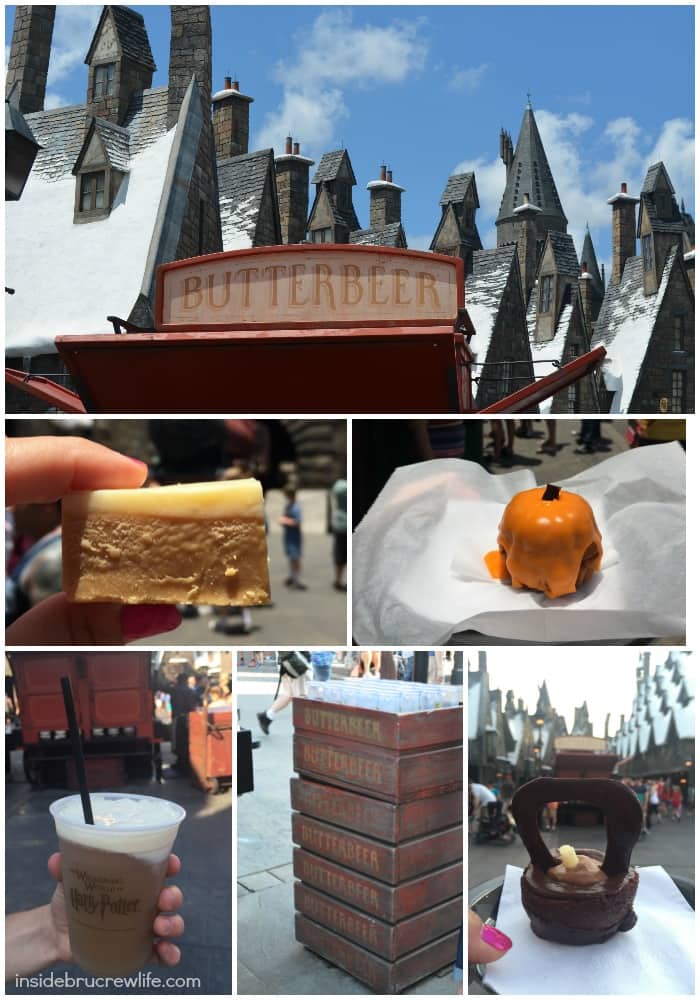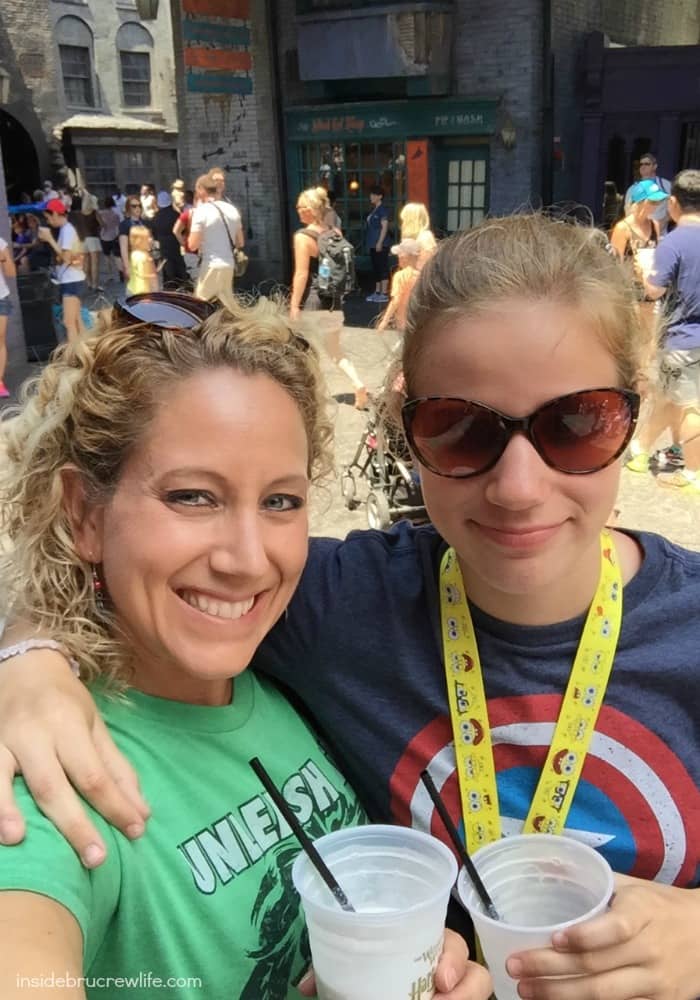 Tip Nine
Treat yourself and your family to some of the specialty foods that are only available at the parks. Both parks offer sweet shops with fudge, tarts, cupcakes, ice cream, and pumpkin cakes.
Our major splurge was on Butterbeer. When it is hot and sticky outside, a cold refreshing drink is a must. Everyone in our family agreed that the frozen drink was better than the original.
Make this easy Butterbeer recipe if you cannot make it to Universal right now.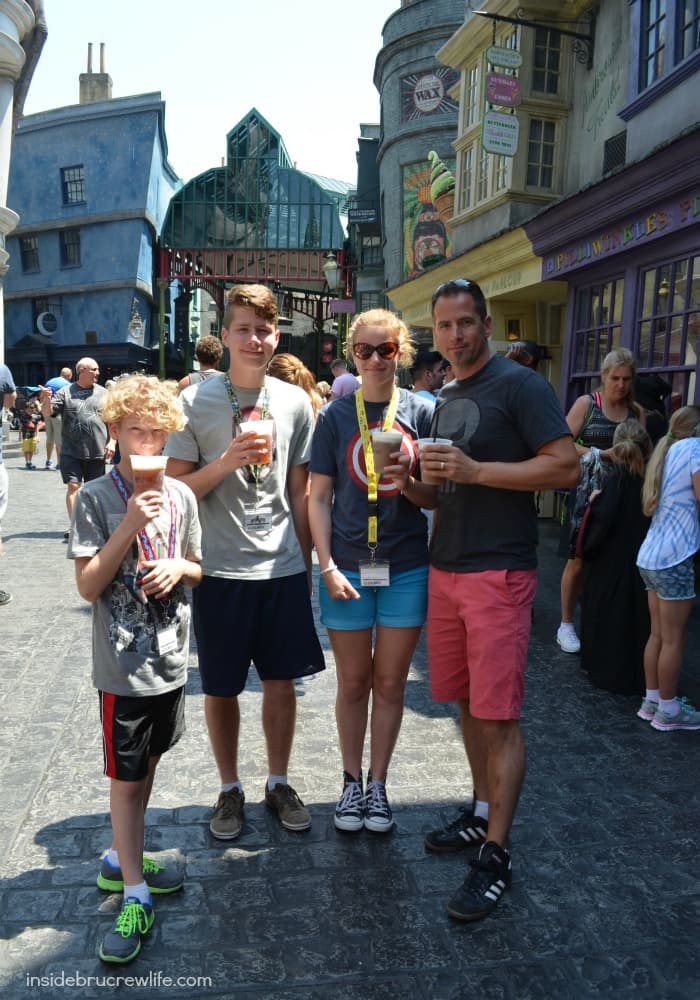 Tip Ten
Wear comfortable footwear at Harry Potter World. You are going to be walking and standing for hours each day as you wander around Island's of Adventure. This is not the time to wear heels, wedges, or shoes that give you blisters.
Also, make sure to pack bandaids just in case those comfy shoes start rubbing in the wrong places too.
We had so much fun on this trip. I really believe that having that extra day at the park helped relieve some of the stress. There was no reason to pack everything into one or two days. With so many attractions and shows to see, it helped having extra time to enjoy it all.
I hope these Ten Tips for Visiting the Wizarding World of Harry Potter helps someone out as they plan a theme park adventure with their family. The good thing about most of these tips is that they really work for any park you visit and any age level of children.
*Have school age kids that love Harry Potter? Have fun creating this Harry Potter Tea Party for them and their friends. Then watch a few of the movies afterwards.