Frozen fruit, juice, and yogurt gives this Triple Berry Orange Smoothie a delicious and healthy blast. This smoothie is a great way to start out the day or to fight off the afternoon snacking urge.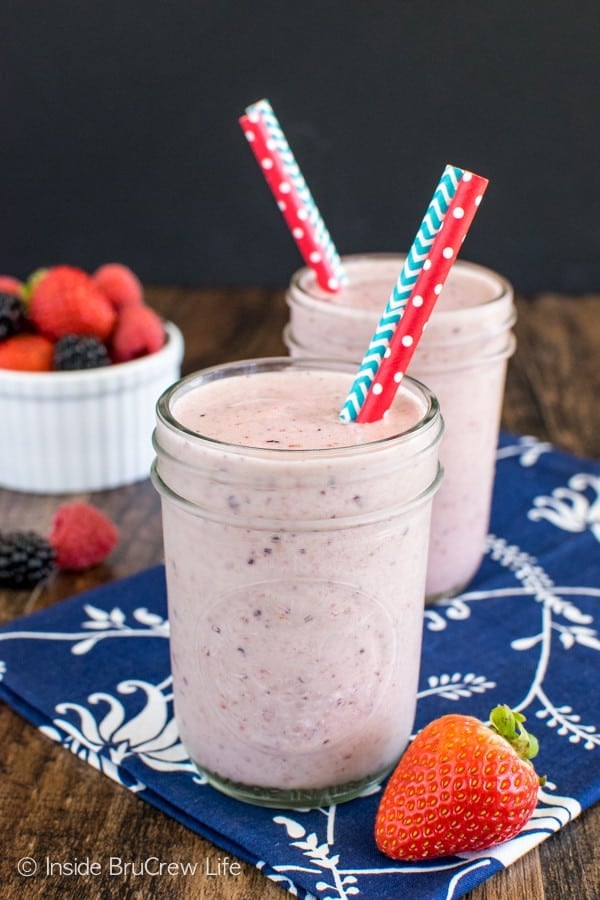 Are you as ready as I am to jump on the healthy food wagon? After a month of holiday eating, all I want to see are fruits and veggies. Kind of. My mind says veggies, but my stomach wants to know where the chocolate is. The struggle is real!
Last week, my husband and I both looked at each other because we were feeling a little tired of eating all the things. Our jeans weren't fitting right, and we were tired and sluggish! It was time to detox all the sugar out of our system with a cleanse. We bought a bunch of veggies, fruits, and nuts and have been on the healthy train since then.
For the most part, I have done pretty well on watching what I eat. My husband always does a lot better than me because his will power is way stronger. Or his sweet tooth got pulled a long time ago. Whatever the case, he is still going strong, while I haven't given up my coffee creamer, so my body is still getting a sugar fix each day. I am measuring the creamer now instead of pouring it, so at least it is only a small dose.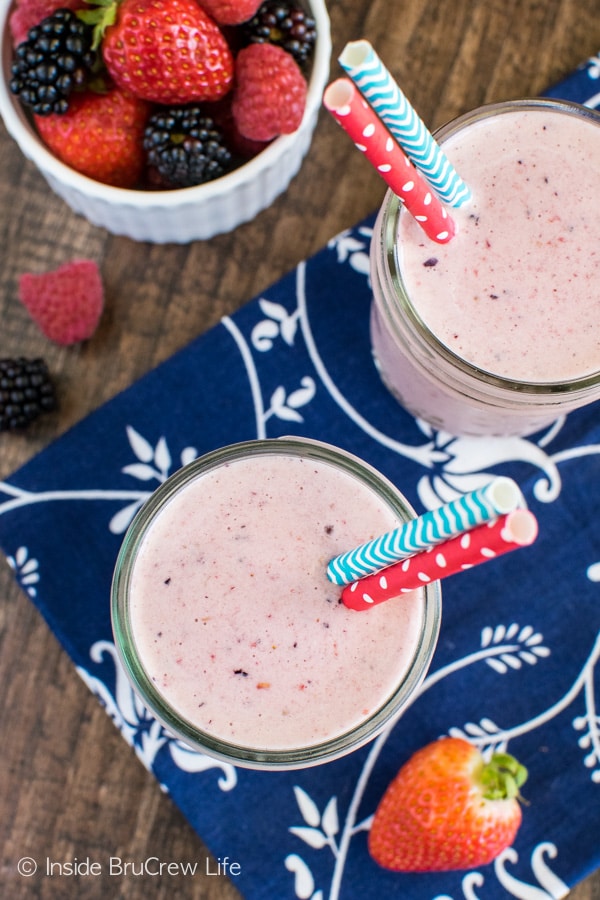 One of my favorite ways to trick my body into thinking I'm eating dessert is with a smoothie. It's almost like eating ice cream soup with a straw. Did anyone else do that with your ice cream as a kid? I used to stir it until it was melty and soupy and then drink it from the side of a bowl. It is funny to watch my daughter do the same thing.
We keep bags of frozen berries and bananas in the freezer for whenever a snack attack happens. Everyone in our house loves smoothies, so we have showed all three of our kids how to use our Ninja food prep and make their own triple berry orange smoothie when they get hungry. They love to make theirs with orange juice, but most of the time I make mine with water. Adding a scoop of vanilla protein powder gives it a delicious flavor and keeps me full longer.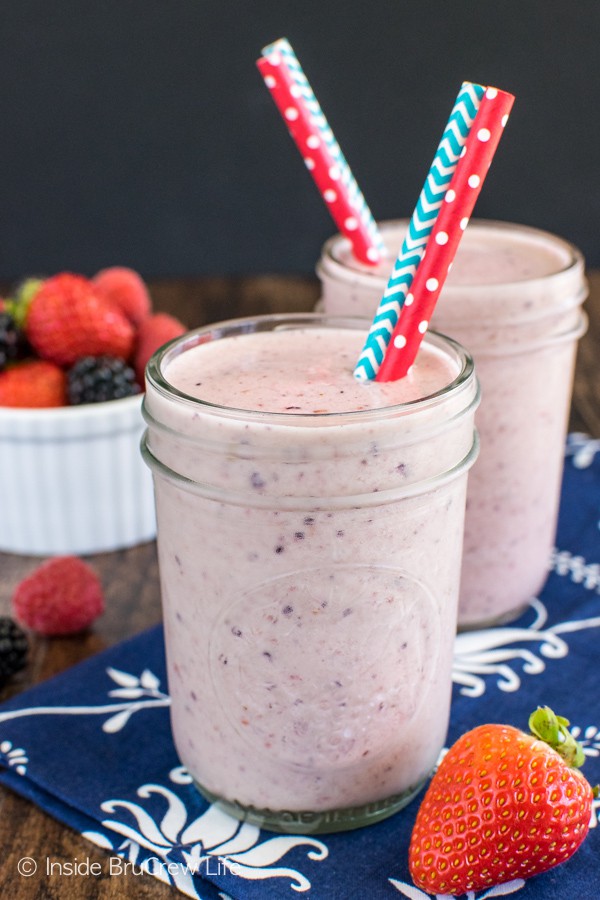 Orange and berry has been my choice of smoothie for the past week, but this skinny raspberry mint smoothie is another one of my favorites. It is so easy to change out fruits to make your smoothies different each time. We usually pick up a few different bags of frozen fruits because change is good. At least for me anyway. I get bored eating the same thing over and over, so it is nice to change it up each time. I'm thinking chocolate and strawberry for today's smoothie.
Now I just need to keep myself motivated to head to the gym and work out in the afternoon instead of heading for the cookie jar. So far so good. My jeans are so proud of me for not giving in to my sugar cravings.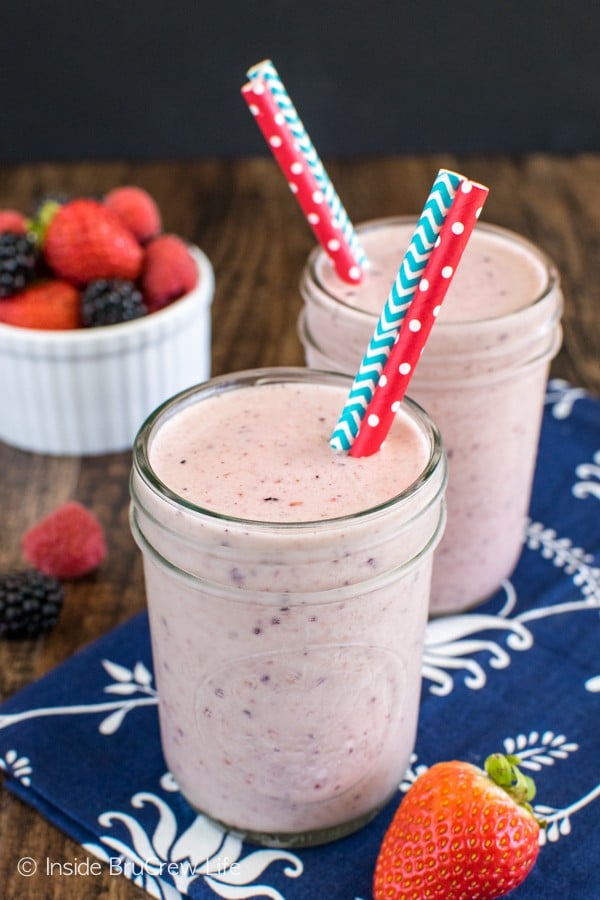 *This post does contain affiliate links. Inside BruCrew Life may receive a small percentage from sales made through these links. As always, these links do not cost you anything extra. Thank you for letting us share products we use and love this way.