Looking for an easy cookie? These Vanilla Fudge Whoopies start from a cake mix and are filled with canned frosting. You can't get much easier than that.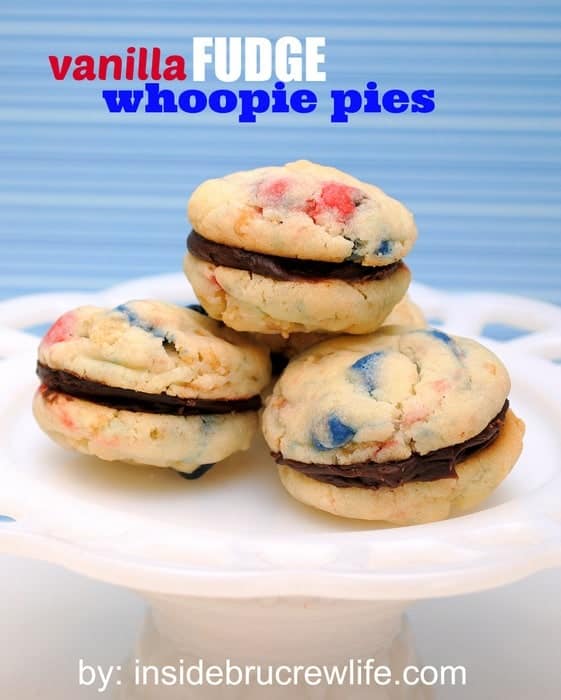 So every summer we ask the kids what they want to do over summer break.
Can you believe that this year all they said was swim, swim, swim??? So I took the liberty of creating a summer 2011 bucket list:
*pool (check)
*amusement park (check)
*cruising in the Saab (check)
*baseball game
*camping
*camp fires
*smores
*catch lightening bugs
*sprinkler
*boating/tubing/wakeboard
*vbs (check)
*library
*geocaching
*dunes
*slushies (check)
*water balloon fight
*bike rides
*berry picking
*state fair
*zoo
*bake whoopie pies
Do you have a summer fun list for your family? I am just curious what are some of your top things to do? Yes, it's possible I want to add to my list.
I was trying to get 26 summer things...one for each letter of the alphabet! It's a random project in my head, that probably will stay there for a year or two.
Is it just me? Or are whoopie pies one of the funnest (yes it's a word) summer treats? I mean you get two cookies plus filling...what's not to love?!?!?!
And because Fourth of July is coming up so fast I decided to add some red and blue fudge filled cups...ya know for some fun patriotic color and all!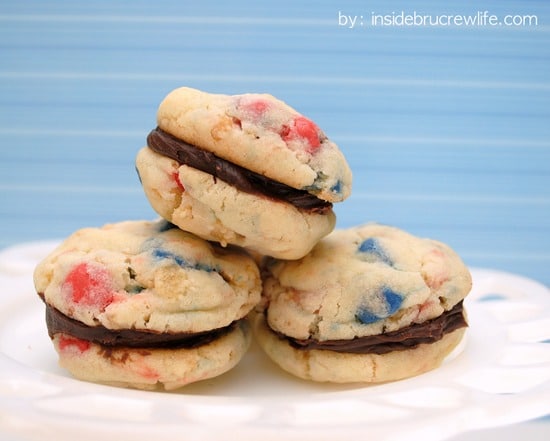 Make sure you don't miss any of the crazy baking
by following the BruCrew here:
FACEBOOK | PINTEREST | GOOGLE+ | TWITTER | INSTAGRAM | BLOGLOVIN