Ranch dressing, peas, and tomatoes make this Easy Macaroni Salad a favorite dish for any picnic or barbecue.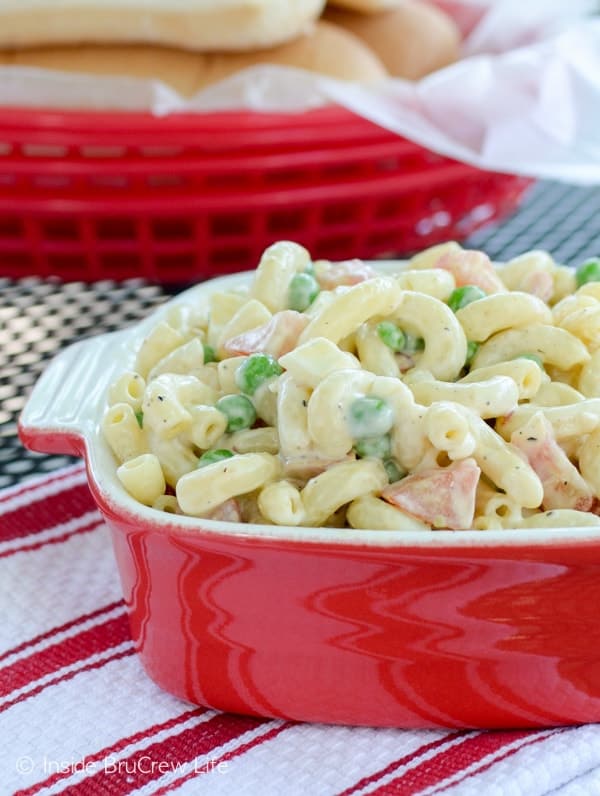 I can't believe that this weekend is Labor Day weekend.  There is something about this weekend that just says summer is over.  I know our kids have been in school for almost a month, but now it feels like fall to me.
Of course the 90 degree heat wave we are seeing says otherwise.
We had a feeling fall was going to be hot after having such a cool summer.  At least it will be nice for the last weekend of hurrahs at the city pools, right?  I know our kids are looking forward to a long weekend full of swimming and picnics.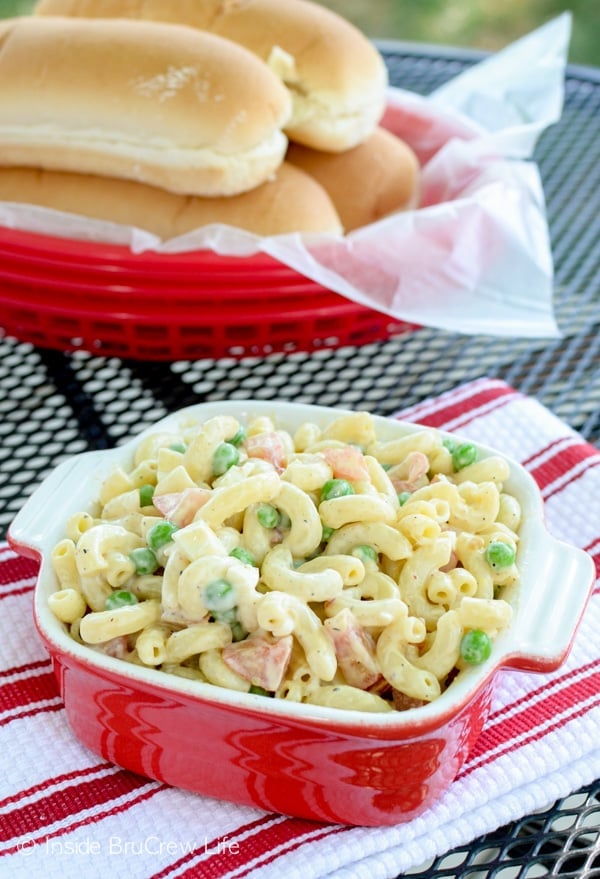 And with picnics comes the pasta salads.  It's the one thing I always scope out at any picnic we go too.  I'm a salad girl through and through.  Hot, cold, spicy, creamy…I pretty much like them all. And I love how they just seem to get better the day after they are made.
This macaroni salad is one of my favorites to make for picnics.  The peas, eggs, and tomatoes just work well with the noodles and dressing.  Sometimes I'll throw a can of tuna in the mix…just to change things up.  There really isn't any wrong way to do a salad like this.  Feel free to use your favorite veggies.  Or change up the dressing.
Salads like this are really great year round.  They make a great side dish to any meal. Plus, they taste better after sitting overnight, so it is the perfect food to make for busy school nights.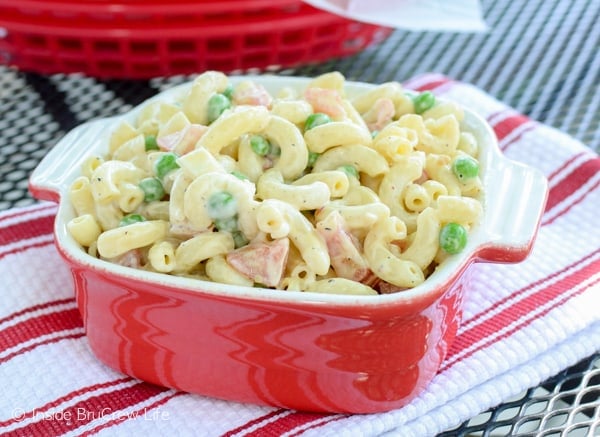 Stay up to date on all the BruCrew baking here:
FACEBOOK | PINTEREST | GOOGLE+ | TWITTER | INSTAGRAM | BLOGLOVIN
 Sign up to receive an email in your inbox for each new recipe:
EMAIL SUBSCRIPTION
Ranch dressing, eggs, and peas make this easy macaroni salad a great side dish for any picnic.
Ingredients
3 cups macaroni noodles
2 cups frozen peas
1/2 cup diced red onion
3 hard boiled eggs, diced
3 roma tomatoes, chopped
3/4 cup Ranch dressing
1/2 teaspoon minced garlic
salt and pepper, to taste
Instructions
Cook the noodles according to the package directions.
Place the peas in a colander and pour the cooked noodles and boiling water over the top. Run cold water over the noodles and drain.
Stir together all the ingredients and place in the refrigerator. Serve cold. Stir before serving.
https://insidebrucrewlife.com/easy-macaroni-salad/
Copyright Inside BruCrew Life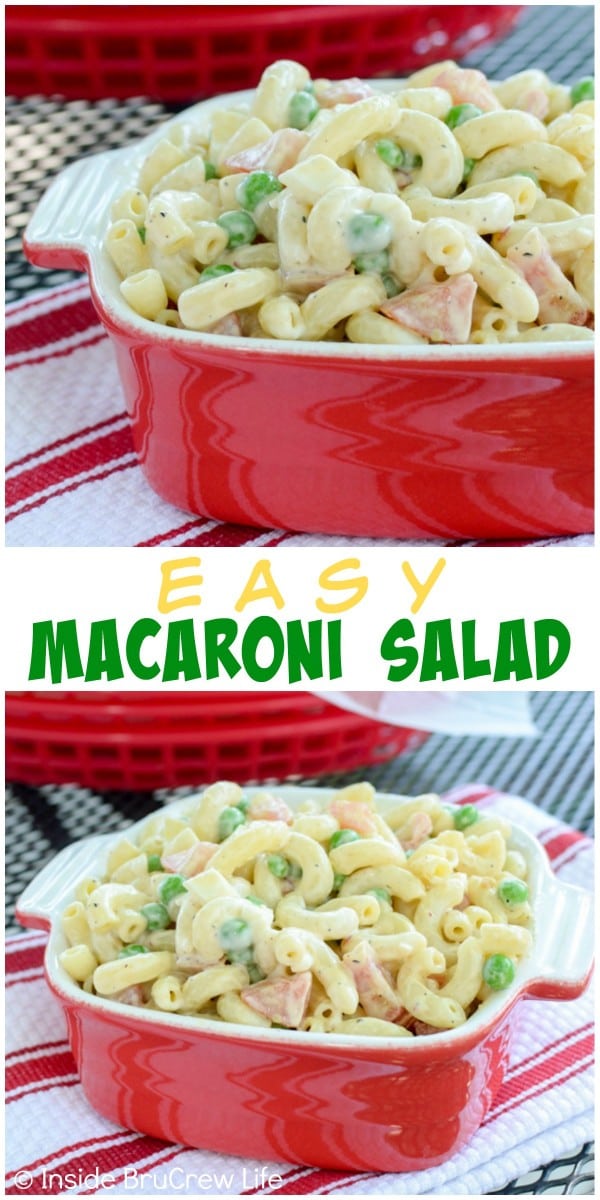 More salads that are great for picnics and barbecues: