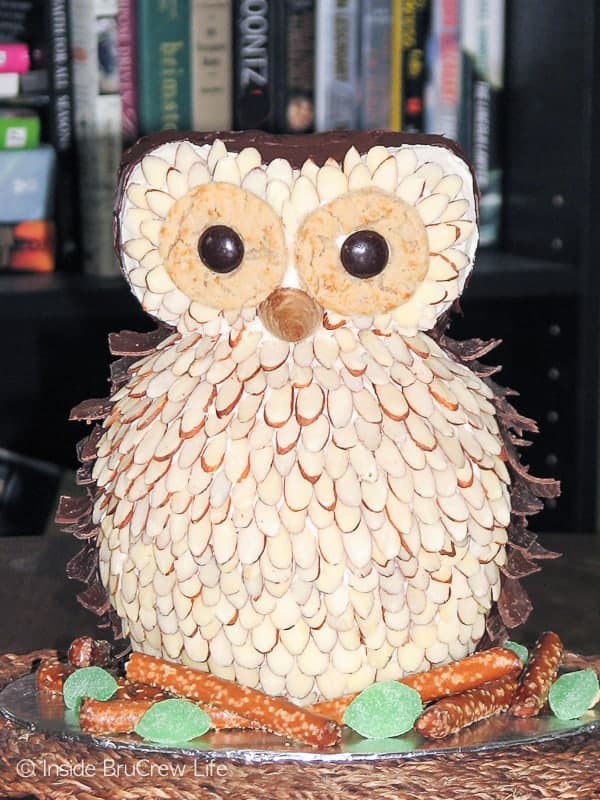 I found a picture of this owl cake online one day when I was searching for some cake ideas. I absolutely loved it and couldn't wait for the perfect opportunity to make it. I was beginning to think that I would have to just make it for my own birthday when I remembered something!
My good friend Kelly was having her golden bday this month, AND they were coming over for dinner too. I got right on making this super fabulous 3-D Owl Cake, and I am so proud of how it turned out.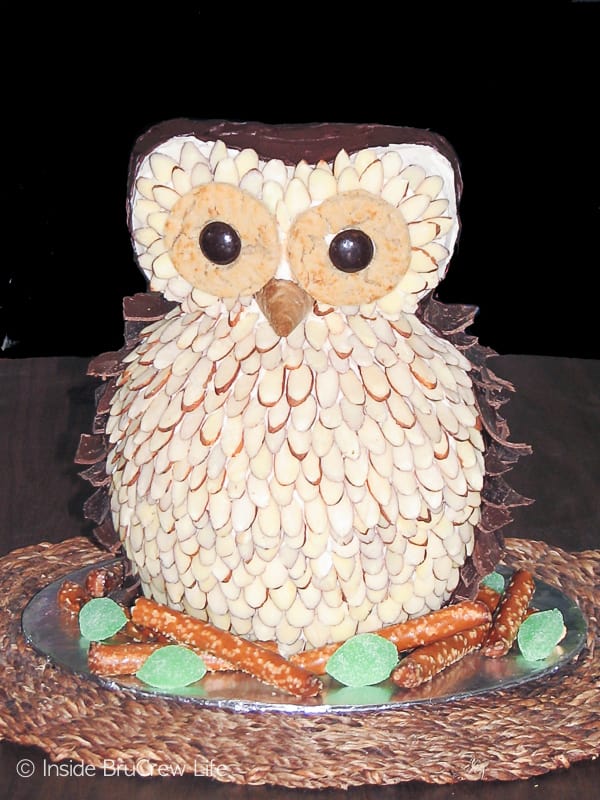 It wasn't difficult at all, just time consuming, in that I had to perfectly place each individual almond slice. It was definitely well worth the time!!! I have to say this is one of the coolest cakes that I have ever done. Not that I am bragging on myself or anything. Wink, wink.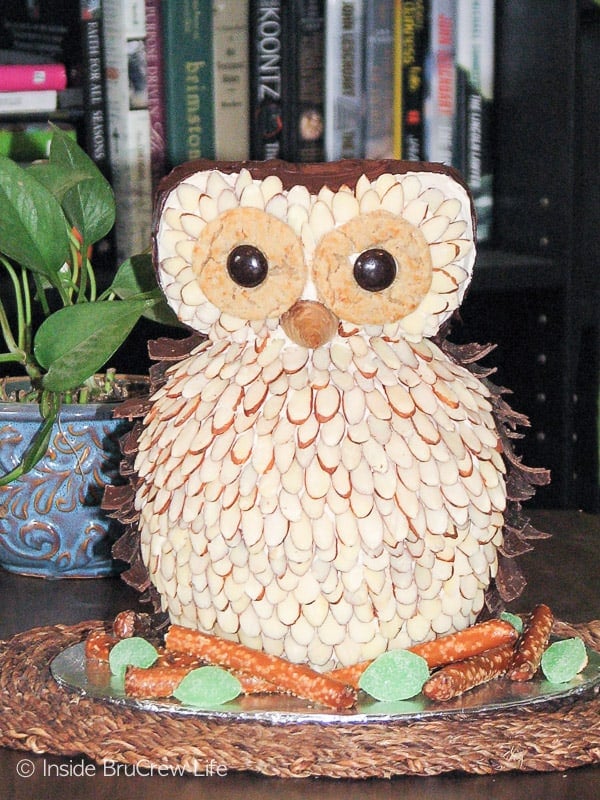 SaveSave
SaveSave