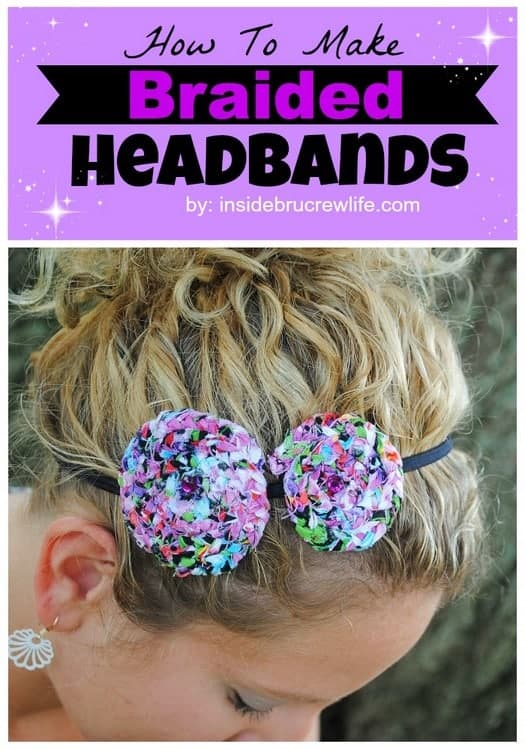 I have been having a blast making these
fun braided flower headbands.
I usually cut all my strips
and park on the couch to catch up on
Next Food Network Star
or Cupcake Wars...
or whatever catches my attention
and just braid away.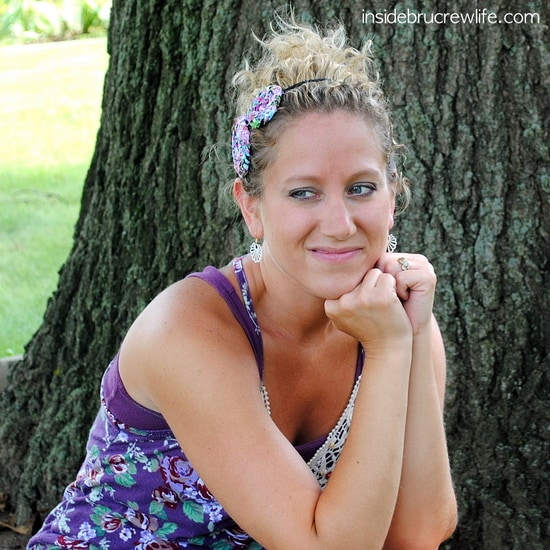 Now I realize there are 2 types of people:
A.
those who won't buy a craft project because you can make it tons cheaper
B.
those who have no desire to get crafty and would rather pay someone elseIf you are a B person...you might want to skip those post. I am doing this tutorial for you A's out there.I tried making the rolled flowers that are super popular
and just wanted to change it up a bit.
I remember as a kid braiding strips of fabric and
sewing them into rugs for my sisters doll houses.
So, I thought why couldn't they be flowers for headbands?
And thus began another obsession...
I LOVE these headbands.
They look great on straight or curly hair
and look awesome when worn with an updo.
Supplies needed:
Fabric, needle & thread, glue gun & glue sticks, stretch headband, felt, beads/jewels
1. Cut out 6 strips of fabric.
3 strips - 24 inches long, slightly wider than ½" wide
3 strips - 16 inches long, slightly wider than ½" wide
Let it fray...it looks so shabby chic when done.
2. Sew the tips of 3 - 24 inch strips together and cut at an angle.
Repeat on the other 16 inch strips.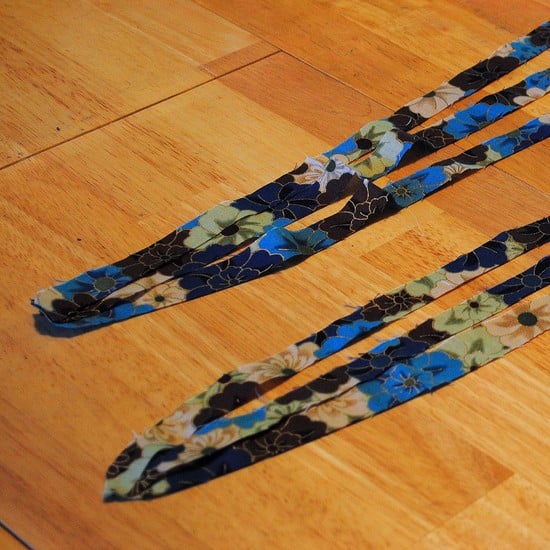 3. Braid the strips.
Sew the ends when you reach the bottom and
cut at an angle like the top.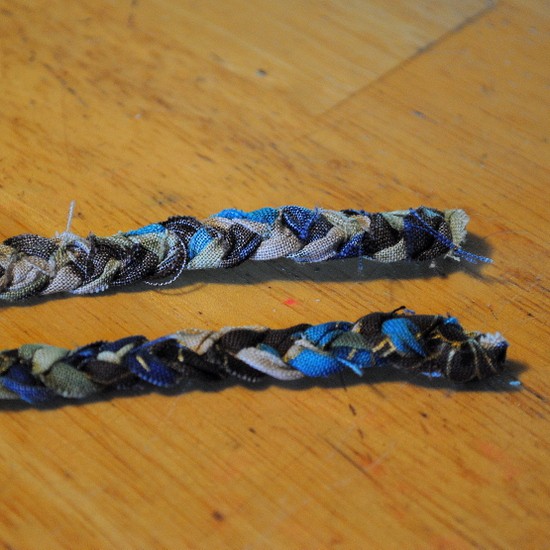 4. Start rolling the braid up FLAT and stitch it in place.
As you continue wrapping the braid around,
keep stitching in place on the back side.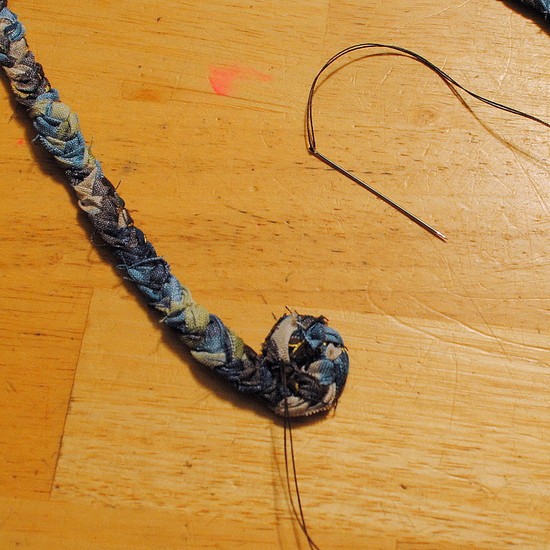 5. When you finish wrapping, you should have 2 discs
that look like this.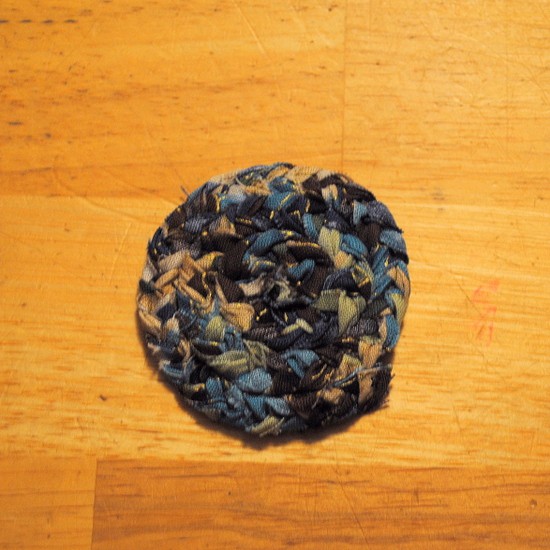 6. Glue a stretch headband on the back of both braided discs, overlapping the discs slightly if you wish.
Glue a round piece of felt on top
of the headband to hide it.
(sorry I forgot to take a pic of this step)
Glue on beads or jewels on the front of the braided discs for some bling.
7. Put on your new headband and
go out for an impromptu shoot
with the resident helper photographer...
aka...the 11 yr. old 🙂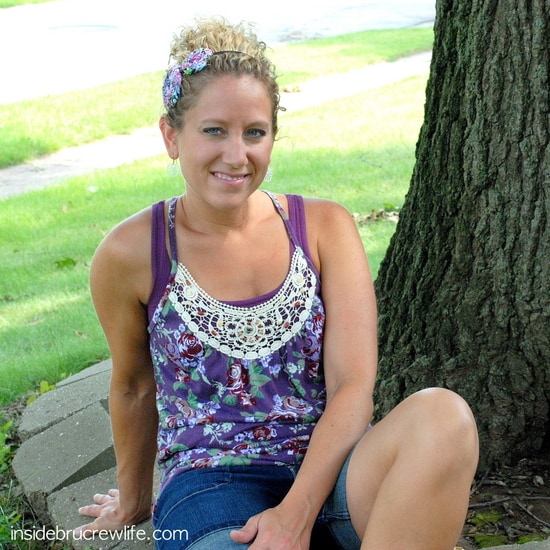 See how cute these are for dressing up a pony tail????