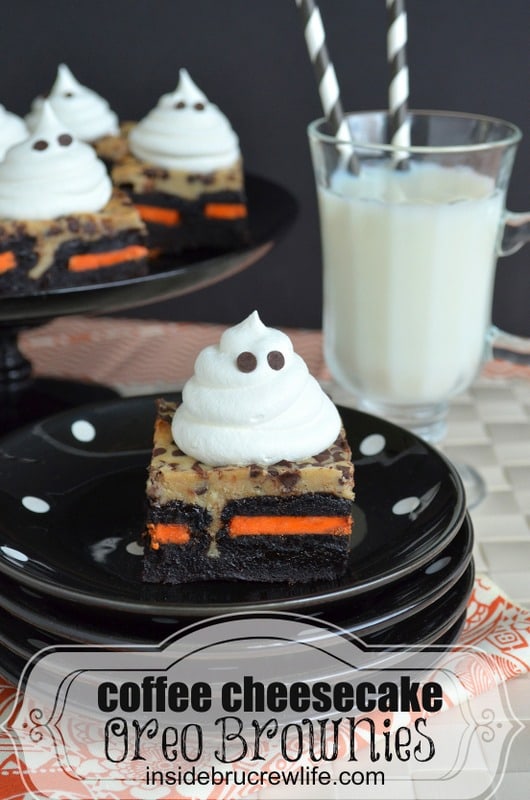 I am declaring today a party day!!  Any excuse to eat some more chocolate right?  This past weekend and the last few days have been just a little stressful for me!  Nothing super important, just computer things that make my eyes glaze over.  All this coding and blog moving and learning has taken a toll on my brain!!!  I am now officially all moved over to WordPress…what do you think of the new site?  Mad props to my blog designer for totally making my blog say, Hello, I'm Jocelyn:-)  I absolutely love it!!!  She is incredible, and I can't sing her praises enough.  Do you need design work done?  Totally contact her!
I am slowly working my way around WordPress…I have figured out enough stuff to get a post up obviously.  Do not ask me anything else though, because I am so lost at the moment:-)  I am told after a few weeks, I'll be a pro!  Somehow I am doubting that, since I'm quite the computer challenged person!  But I'm up for learning it.  Thank goodness for Dorothy holding my hand and walking me through stuff step by step as I wrote this post.
I have the best blog friends!!!  It made me feel so loved to get emails and FB posts wondering where I was.  You guys made my day yesterday…seriously!  My brain was on overload…ok, it still is…so I just had to take my time getting back into it, but I think I am ready to jump in and start learning!!!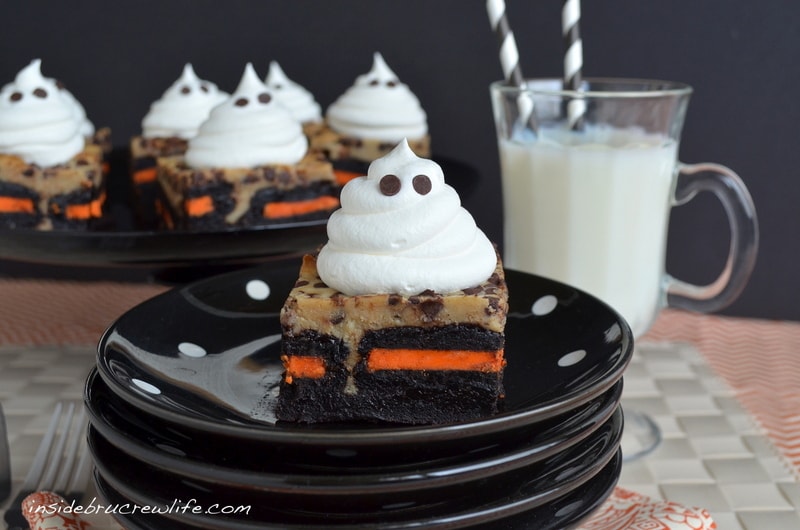 It is a good thing I keep things like Oreos, brownies, coffee, and a big tub of Cool Whip on hand at all times to help get me through blog stress!!!  Take a look at this brownie would you?  You can see why this had to made and eaten while working on the blog move stuff?
LOL!  I laugh because really I didn't do much of anything with the move, except find all my log-ins and passwords to sites she needed.  Oh yeah, and label 500 posts because I was kind of a dork and didn't do that for each one when I posted them.  Lesson learned on that one!  In my head that sure sounded like a whole lot more work.  Anything to make myself feel better about chowing down on a few of these each day!!
Ok, I realized something things this weekend when I was going through all my old posts.  (Things like always add labels or categories so you don't have to do 500 at once.)  First of all I realized that some of my old pictures are a hoot!  Note to all you newbies…stick with it and always be learning.  It is fun to look back and see how much you have grown after a few years.  Second thing I realized was that this week marks 4 years of blogging!!!  4 YEARS!  Can you believe that???  I can't believe that it has been that long since my very first post that no one, probably not even my family was reading:-)
So, I wanted to do something to celebrate.  Now mind you I just remembered like a day ago, so this is just something small but fun to celebrate with you.
I contacted Candiquik and they are donating 4 pounds of chocolate to our winner!  2 pounds of vanilla and 2 pounds of chocolate…just in time for holiday candies and popcorn:-)
And to get you started with the chocolate, I stopped at JoAnn's and picked up 2 of their fun Halloween molds.  But that's not all…I found some cute little caldrons to fill with candy.  And some orange marshmallow peeps…love that we can eat these at every holiday.  And a $20 Starbucks card to satisfy the caffeine monster in you:-)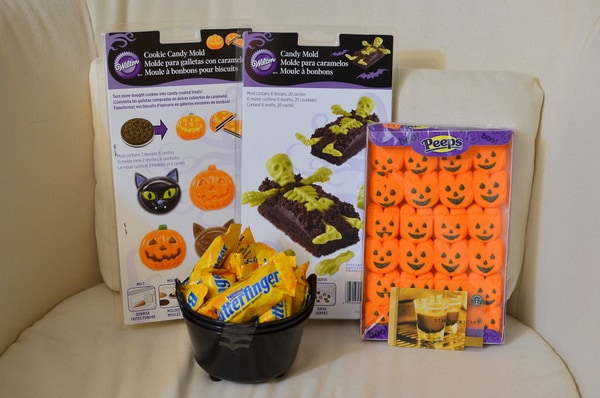 But that's still not all…
my good blog friend Kara, from Mine For the Making, is also creating a fun Halloween sign for the winner!    You also need to head over and check out the cuteness that is her Etsy Shop!!!  She is always working on something adorable!
 This giveaway ends Oct 27th and is open to US residents only.  Sorry!
Shared with:  Show & Share, Gooseberry Patch, Whatsits, Sweet Treats, Treasures, Throwback, Party Time, Catch a Glimpse, Round Up, Chic & Crafty, Happy Hour, I'm Lovin It, Friday Flair, Foodie Friends, What's Shakin, Weekend Wrap Up, Strut Your Stuff, Seasonal Inspiration, Jamboree,