Eating healthy at home can be challenging enough most days. It is so easy to throw out those healthy habits you have developed when you start traveling for vacations. Here are 10 tips for Eating Healthy Lunches on the Go to help you maintain your healthy eating. All you need is a plan and the right containers.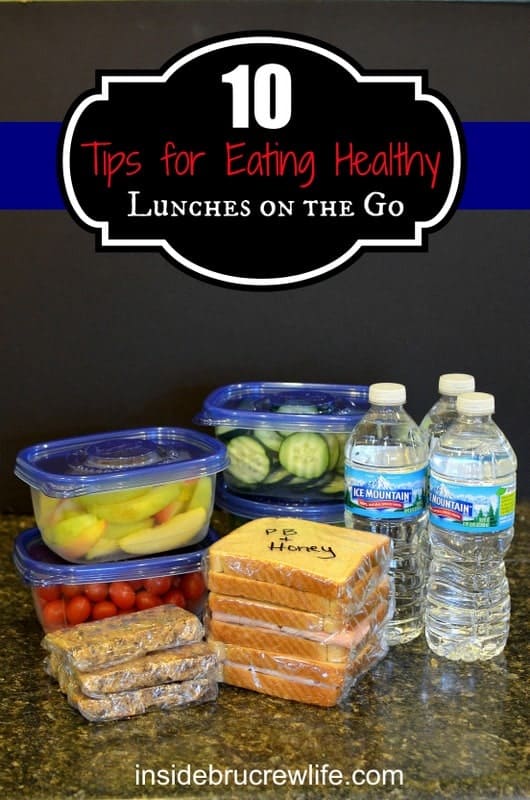 1. Bring a cooler with ice packs to store containers of vegetables and fruit. These healthy options will keep you from picking up a candy bar when you stop for gas.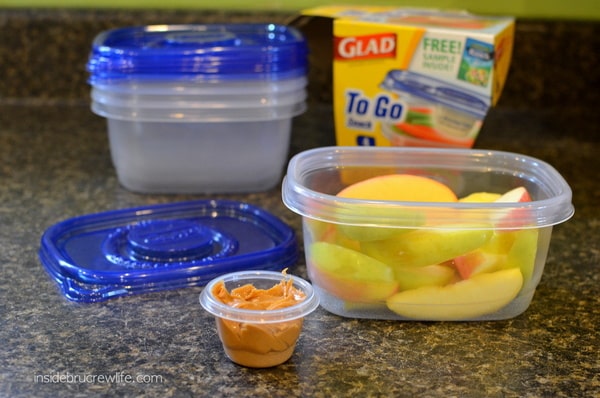 2. Pack plenty of water. You will need to stay hydrated when you are traveling. You could bring some flavor packets to add to the water if you want something different. One benefit of only bringing water is that your children will not drink it as fast as juice. This means less pit stops to slow down your travel time. Plus, water doesn't stain when it is spilled.
3. Containers with string cheese, hard boiled eggs, and hummus provide great protein snacks to eat with those vegetables in your cooler.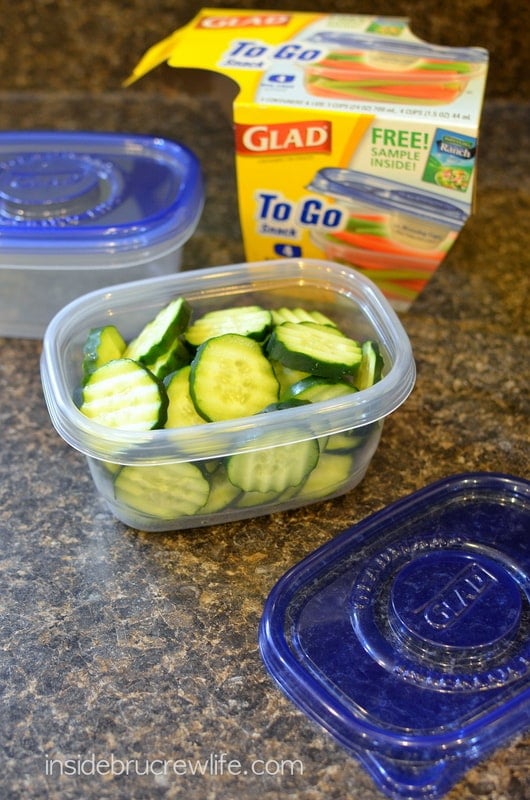 4. Crackers, pretzels, chips, and peanuts are a good snack for in between meals. Look for baked options which have a lower fat content. You do need to watch the size of your portions, so you aren't eating mindless calories.
5. Sandwiches can be made ahead of time on wheat bread and wrapped in plastic wrap. I just lay out a piece of plastic wrap on the counter and make the sandwich right on top. Fold the wrap around the finished sandwich and move on to the next one. It is so easy to make a few different sandwiches for my picky eaters to enjoy on car rides.
Make sure to label each sandwich with a sharpie, so you know right away what is on each one. Also, keep them on top of the containers in the cooler. No one likes to eat smashed or soggy sandwiches.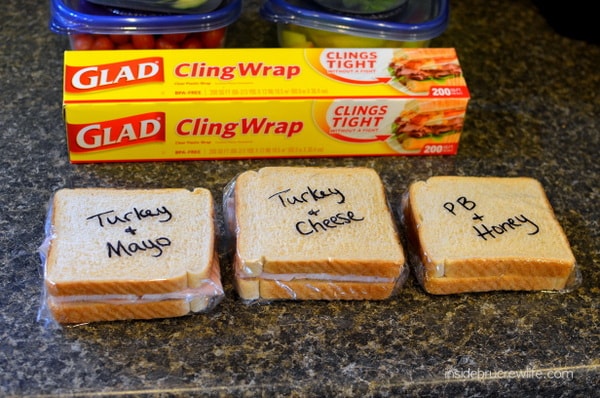 6. Take time to stop when it is time to eat lunch. Find a rest stop with a bathroom and a large grassy area for your kids to run off that extra energy they have from sitting all day.
Pull out all the containers of vegetables and cheese for extra sides with those sandwiches.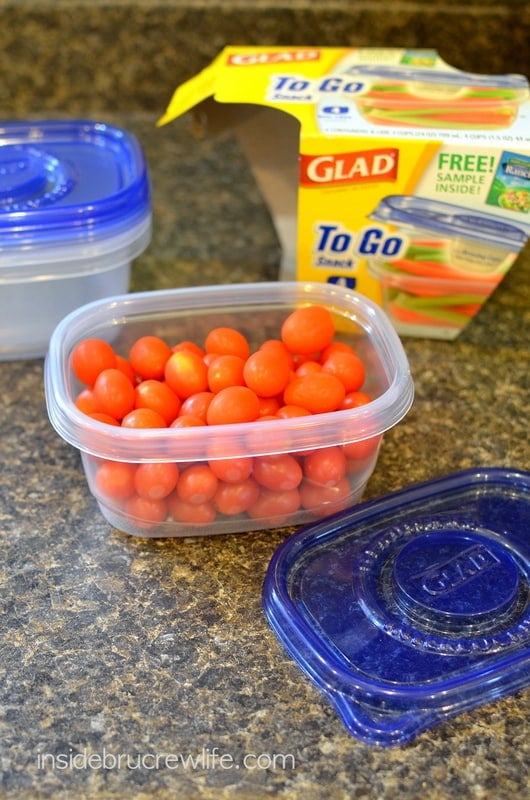 7. Pack a bag with plates, small containers, forks, knives, and napkins. The small containers are great for portioning out nuts or trail mix in the car. You will want the plates and napkins when you stop for lunch at a rest stop. Wet wipes are another good thing to have in that bag for sticky fingers and mouths.
8. Salads are a great healthy on-the-go option. You can pre-make your salad before you leave using small plastic containers. The small condiment cup in the middle holds just enough dressing and keeps your salad from getting soggy. Eating healthy can be fast and easy if you think ahead.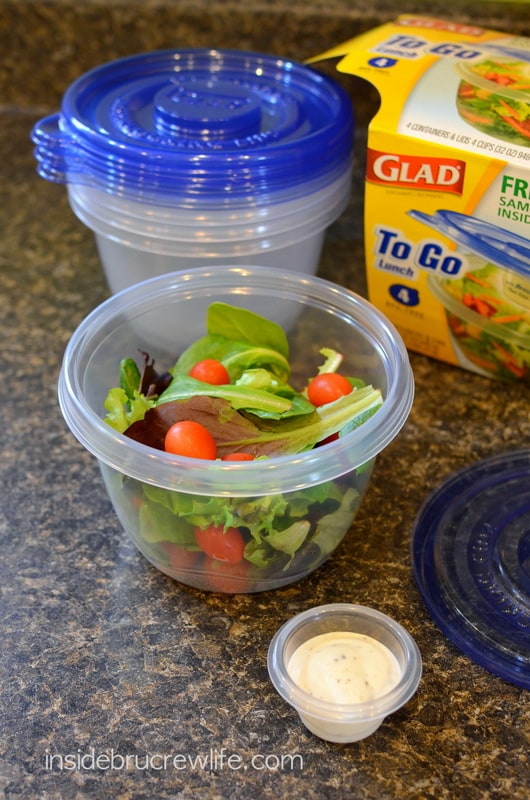 9. Make your own granola bars to have on hand for quick breakfast options or for when traffic delays have you stopped for a while.
10. Stop eating when you are full. Listen to your stomach. It is no fun to be traveling in a vehicle with an upset stomach. Watch how many snacks your children are eating too. It is easy to just eat mindlessly when there is nothing else to do in the car.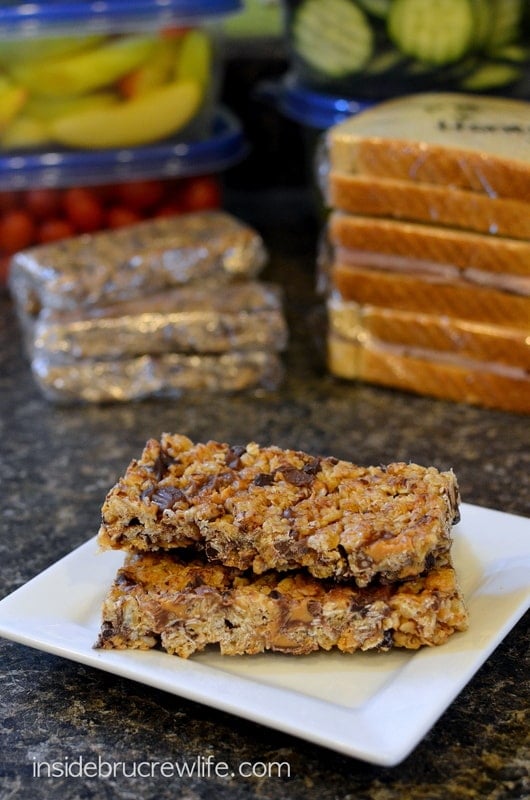 Packing healthy lunches and snacks for traveling can be quite easy if you are prepared. A week before traveling, start a list of healthy snacks that your family likes to eat.
Make sure to buy the right containers and plastic wrap to pack each food in for the drive. You will not have the same eating schedules when traveling, so keep that in mind when buying those lunch items.
Packing healthy snacks to eat in the car keeps your metabolism running right until you get to your destination.