Use those extra zucchinis from the garden to make a pan of these Frosted Butterscotch Zucchini Bars. Once you eat a few, you will wonder who you can share them with before you devour the entire pan.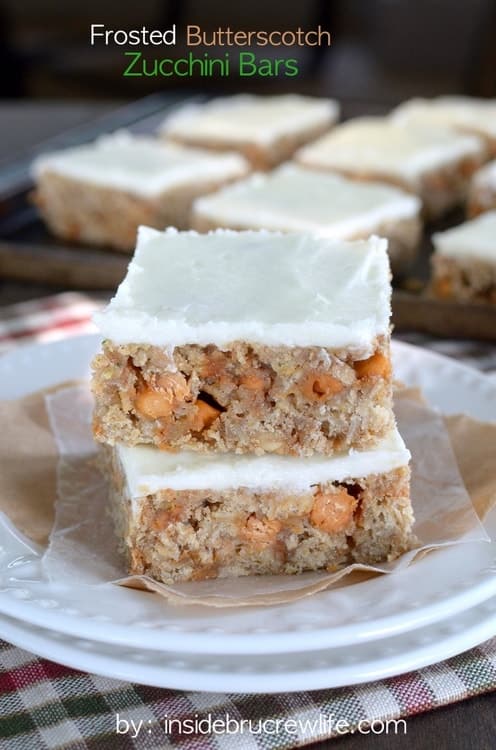 Plants and I do not get along. I love to have nice house plants in cute pots. The problem...I have a very black thumb.
My idea of having a plant is to water it when I remember. Then I usually give it extra water because it has been so long since the last time. Not a healthy cycle for a green plant's life. Most of the time this works for a while, then the plant starts to droop and lose leaves. Then gradually it gives up the fight and dies. This has happened more times than I would like to admit.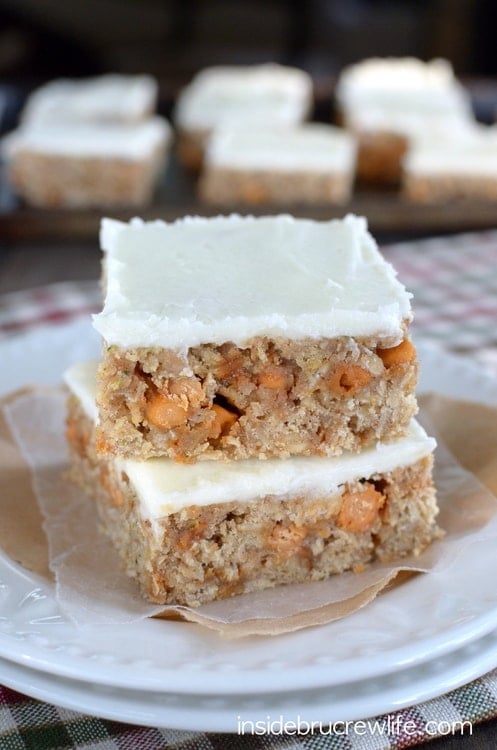 A few years ago we decided we would plant a garden. It turns out out door gardening is slightly better for my black thumbs. We actually enjoyed a few tomatoes, zucchinis, and melons. The kids loved going out to the garden to pick and eat the couple cherry tomatoes that made it. And I did a happy dance around the zucchini plants as they grew a few big zucchinis. I bet if we had been better at watering the gardens, we could have enjoyed even more produce. My guess is that I should stick to the farmer's market. This is one of those times I don't mind paying someone who is better at something than me.
I have been on the lookout for someone to have extra zucchinis they want to get rid of. The other day I was at the grocery store so I went ahead and bought a few small ones. A few years ago I made these Caramel Apple Granola Bars, and I knew that I wanted to change it up with some shredded zucchini.
I like to shred the zucchini into fine pieces. You can shred them larger if you want to. My kids would go crazy though if they found pieces of green in their sweets. I like to make the pieces tiny, so they don't know I hid healthiness in their treats.
These bars really are very easy to make up. Cream the butter, sugar, and eggs. Then stir in the dry ingredients and the zucchini. A quick look in my cupboard and I also found a partial bag of butterscotch chips to stir in. I told you I was going to be looking for more ways to include butterscotch in things.
While the bars bake, you can whip up the frosting. Just set it aside while you wait for the bars to cool. Do not put the frosting on warm bars. We do not want the frosting to melt into them.
An oatmeal bar with fluffy vanilla frosting + a cup of hot coffee = the best way to start out the day. Well, at least that's what everyone who got one at church the other day told me.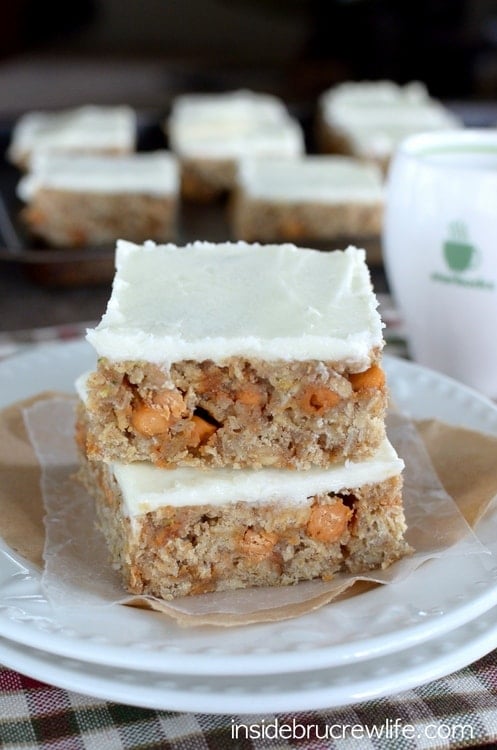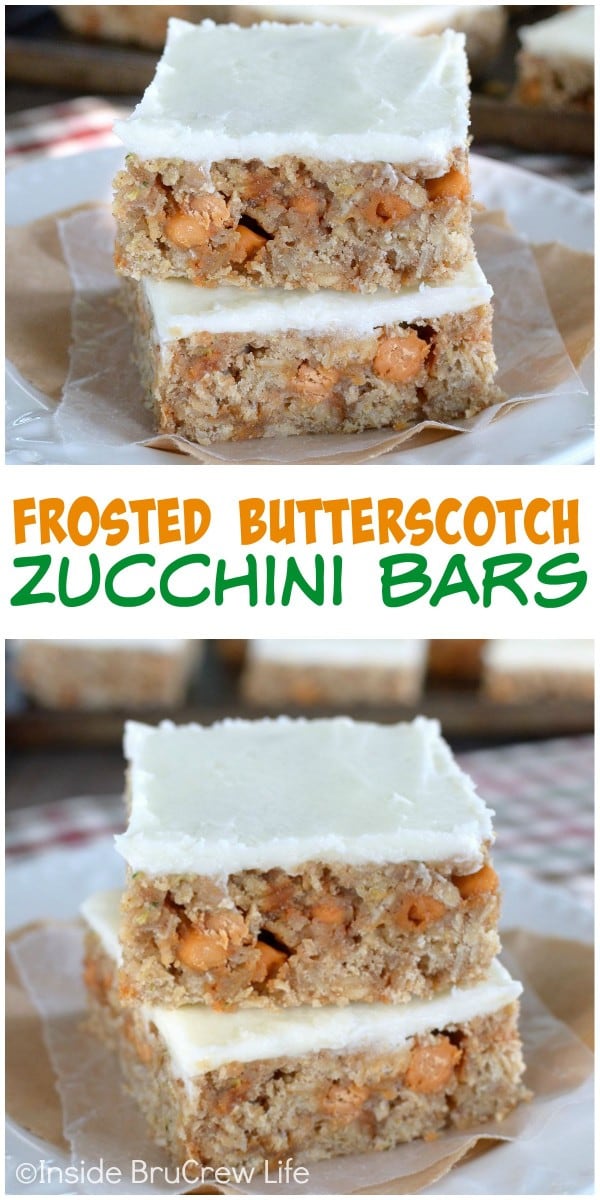 A few more fun ways to hide zucchini into your treats: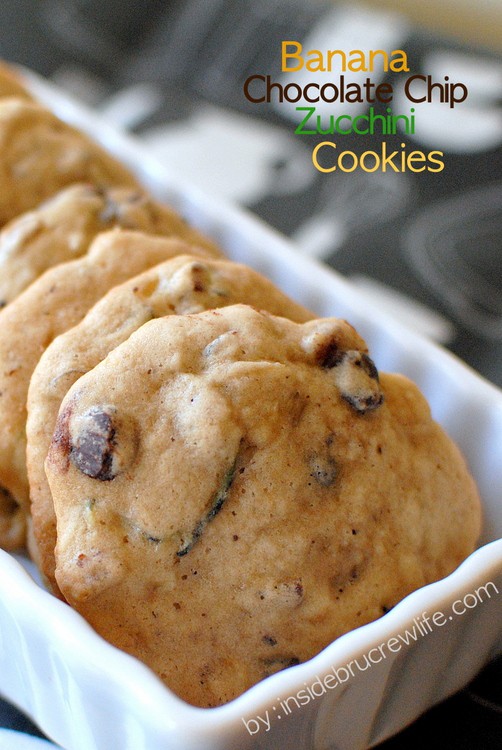 Banana Chocolate Chip Zucchini Cookies