With every new year comes the desire and urge to eat a more balanced diet.  These Almond Joy Energy Bites are a little bit healthier way to have dessert while watching the calories you eat.
*Have you signed up for the BruCrew email yet?  These delicious recipes can be delivered to your inbox each day.
Happy 2015!!!  I hope you had a great time ending out the past year and starting the new year off.  Every January everyone (me included) gets this huge desire to start the year off eating right and exercising more.  I totally get it because I am right there with you.
The past month I slacked on my workouts and totally ate whatever was in front of me (I'm looking at you Hot Chocolate Fudge)  and now I'm paying for it.  Those jeans that used to feel good or even feel slightly loose have become snug again.  Those pushups and box jumps that used to feel easy were not so easy this past week.  My muscles were crying after just going to the gym 2 days. 
My goal is to really watch what I am eating this year.  No, not just watch it go from my plate to my mouth, but really be more mindful of what I am feeding my body.
Last year my husband and I joined the Advocare team.  Over the years I have tried many different weight loss plans.  Want to know what?  Those never really worked for me.  Then we tried an Advocare 24 Day Challenge and joined a gym.  Using these supplements and working out regularly was just what our bodies needed.  We honestly felt great and had so much more energy.  It's amazing what eating healthier, taking the best vitamins and supplements, and staying active will do for you.  If you are looking to lose weight, gain energy, or earn additional income, feel free to contact us.  We would love to walk you through how you can achieve those goals.
Now I still like to eat something sweet even when I'm working out.  These little Almond Joy Energy Bites were the perfect little bar to give me my sweet in a healthier way.  I melted together some almond butter and honey and then mixed in some oats, coconut, chocolate protein powder, and cocoa powder.  Can I just say these were "Aaaammmmaaaazzziiinnnggg!!!"  Yes, I totally just said that in a sing songy voice!!!
We are ready for everything that 2015 has for us starting with getting back on the workout wagon and watching what we eat.  Bring on that chicken and veggies!  I can do it knowing I have a healthy little snack waiting for me to indulge in.  And by indulge I really mean just nibble on one a day.  It's really all about moderation,right?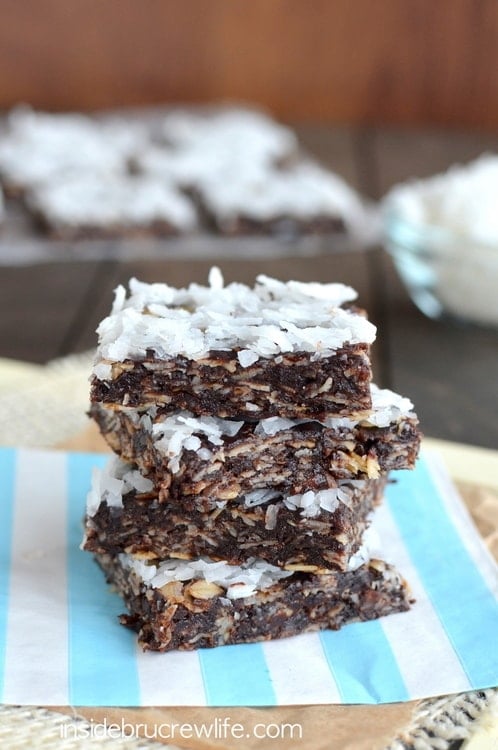 Stay up to date on all the BruCrew baking here:
FACEBOOK | PINTEREST | GOOGLE+ | TWITTER | INSTAGRAM | BLOGLOVIN
Yield: 16 squares
Almond Joy Energy Bites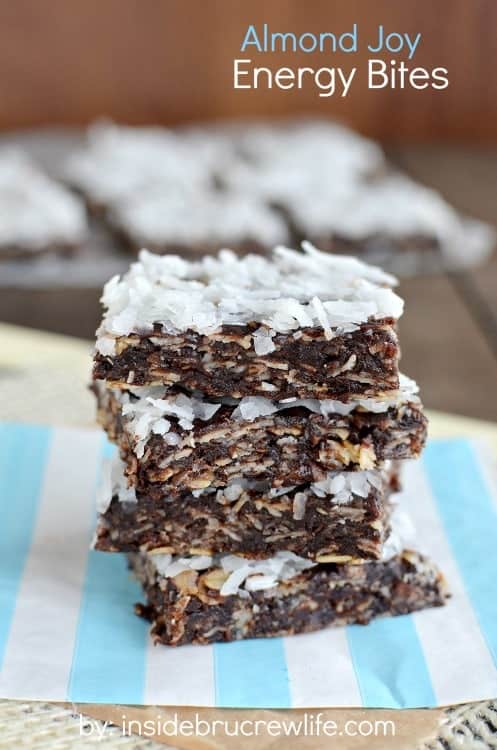 Snacking on sweets can still be doable when you are watching what you eat. These Almond Joy Energy Bites are made with honey and almond butter for that sweet touch. Oats and protein powder help give you a little energy boost.
Ingredients
1/2 cup almond butter
1/3 cup honey
1 teaspoon vanilla
3/4 cup old fashioned rolled oats
2/3 cup unsweetened coconut, divided
1/3 cup chocolate protein powder
1/3 cup dark cocoa powder
Instructions
Combine the almond butter and honey in a large pan over low heat. Stir until melted and creamy. Add the vanilla and stir again.
Mix in the oats, 1/3 cup coconut, protein powder, and cocoa powder and mix until everything is mixed completely.
Press into an 8x8 pan that has been lined with foil. Sprinkle with the remaining coconut and press into the top.
Chill in the refrigerator for at least 30 minutes to an hour.
Cut into 16 bars. Store in a sealed container on the counter.
Nutrition Information:
Yield:
16
Serving Size:
1
Amount Per Serving:
Calories:

200
Total Fat:

12g
Saturated Fat:

5g
Trans Fat:

0g
Unsaturated Fat:

5g
Cholesterol:

1mg
Sodium:

9mg
Carbohydrates:

21g
Fiber:

3g
Sugar:

13g
Protein:

5g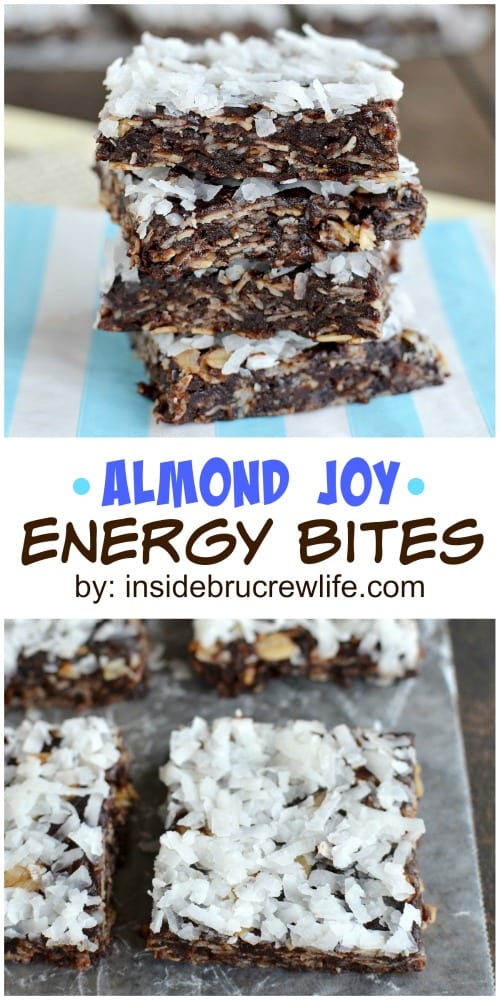 Here are a few more healthy recipes that our family enjoys eating: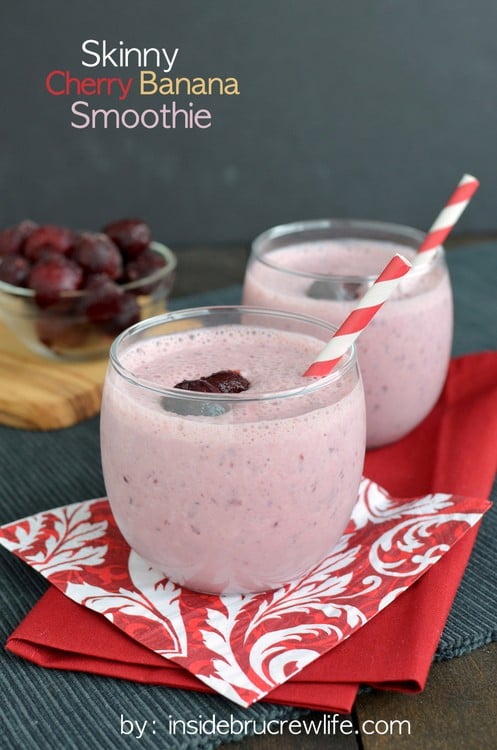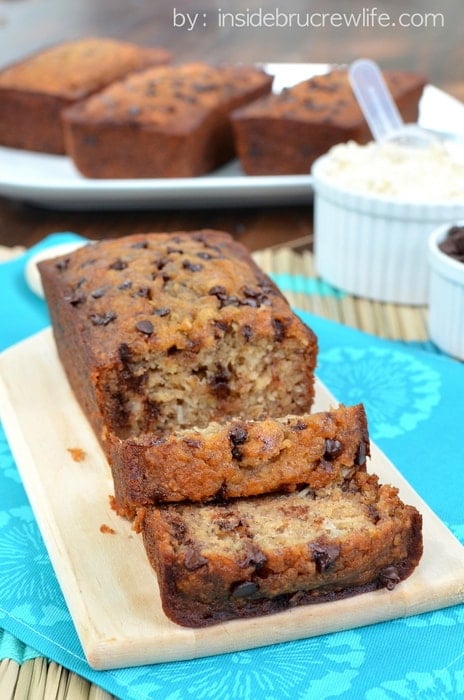 *This post may contain affiliate links.  We receive a very small percentage from sales made from these links. Thank you for letting us share products that we love and use.