Thank you for the sponsorship from Sargento, so we could make the recipe for these Bacon Ranch Grilled Jalapenos possible for you.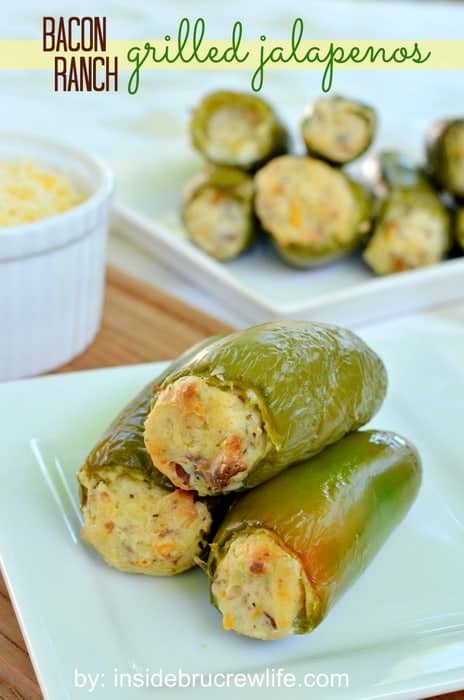 Summer means grilling out every single week. We like to grill a big package of chicken or hamburgers & hot dogs for dinner and then eat on the leftovers all week long. And when I say we like to grill, you all know I mean my husband likes to, right?
We have quite the system worked out around here. I make dessert, he makes dinner. It sure is a good thing I married someone who likes to make real food. Otherwise it would be Fluffernutter brownies and Butterfinger cheesecakes for dinner all the time.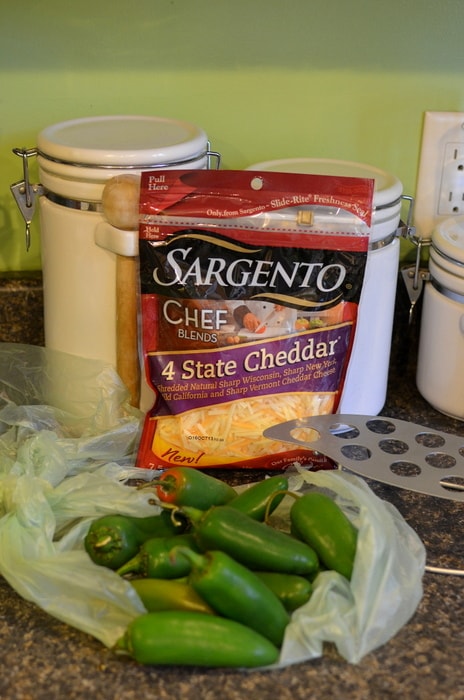 When I told my husband that Sargento contacted me about creating a recipe using one of their cheeses, he was ready to take on the challenge. A few months ago we bought a fun pepper tool for the grill that he has been wanting to use, so he immediately said we were making grilled jalapenos stuffed with all kinds of cheese. Sounds great to me!!! We stopped by the grocery store and picked up some jalapenos and the shredded sharp cheddar cheese that we needed. He bought some bacon to stuff in with all the cheese too. Now usually I am not a big bacon lover, but cover it in cheese and I can handle it.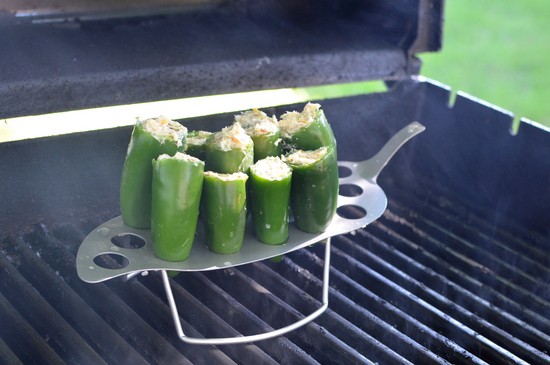 A few tips to remember if you make these stuffed jalapenos. Do not touch your eyes or face when removing the seeds of the peppers. In fact, if you can wear rubber gloves, that is the best thing to do.
Another thing is to remember the size of the grill tool you are using...our peppers didn't really fit so well. My husband ended up wrapping a ring of foil around the peppers to keep them from falling over after they started cooking.
You can also stand them up in a grill basket with the foil ring around them to keep them upright.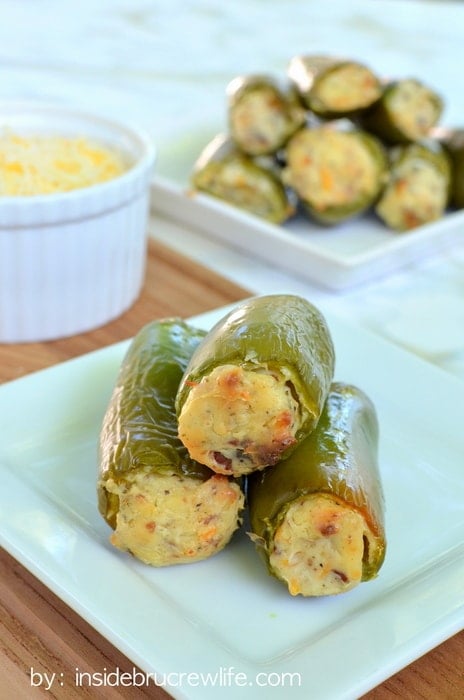 The longer you grill your peppers, the less spicier they become. We had these ones on our grill for about 25 minutes, and I was able to eat 2 of them right away with no problem.
Of course I do like spicy food, and boy, do I love cheesy goodness stuffed into a spicy pepper. These are going to make a great appetizer or side dish all summer long.
Now I am wishing we had planted some jalapeno bushes in our garden this year. Of course I'm kind of wishing we had planted the whole garden too. I guess it's the farmer's market for us this year.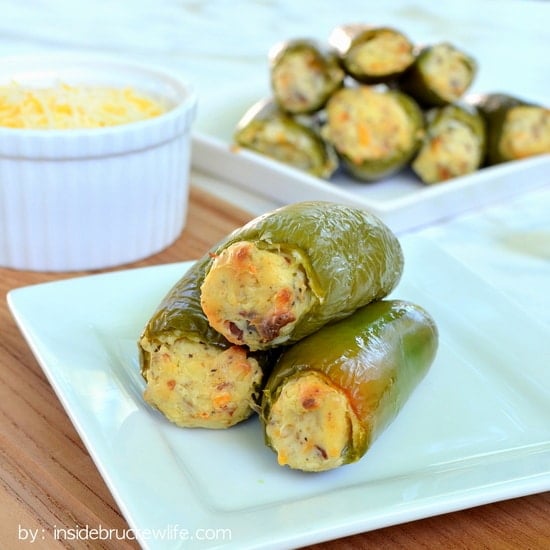 *This post has been compensated by Sargento and contains affiliate links. All opinons expressed are 100% my own.