These little Banana Bread Bites are a fun way to use up that banana bread. Roll them in balls and dip in chocolate for little banana donut treats.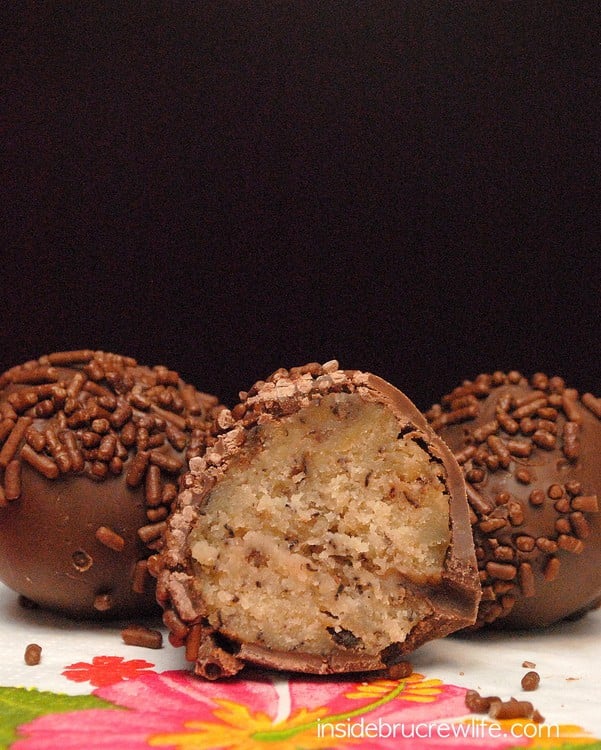 So a couple weeks ago I asked you guys if you had any questions for me...
Someone wanted to know how much willpower I have? and how do I keep from eating a zillion of everything I make?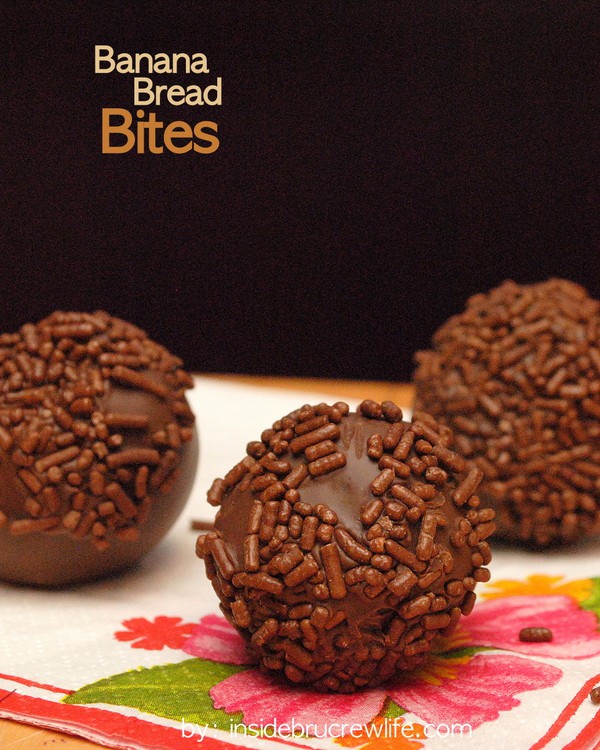 She wanted to know if I give stuff away, freeze stuff, or my favorite...staple my mouth shut! LOL! You had me rolling girl!

Seriously, I don't have much willpower when it comes to sweets!
I honestly could eat sugar stuff every day...maybe even all day!
But all that sugar catches up with you quick!!! (I have currently found the 11 lbs. that I lost last spring)
I usually half the recipe for whatever I am trying out for the day. And yes, I give a lot of my creations away because if it sits in my house...I EAT IT!!!(my friends love to see me coming with bakery boxes...I think)
Sometimes I do freeze the cookies and bars and use those for kid's school lunches. I have found that I won't touch it if it is frozen, but I know that doesn't work for everyone.
I have never tried stapling my mouth shut...although, that is a great suggestion!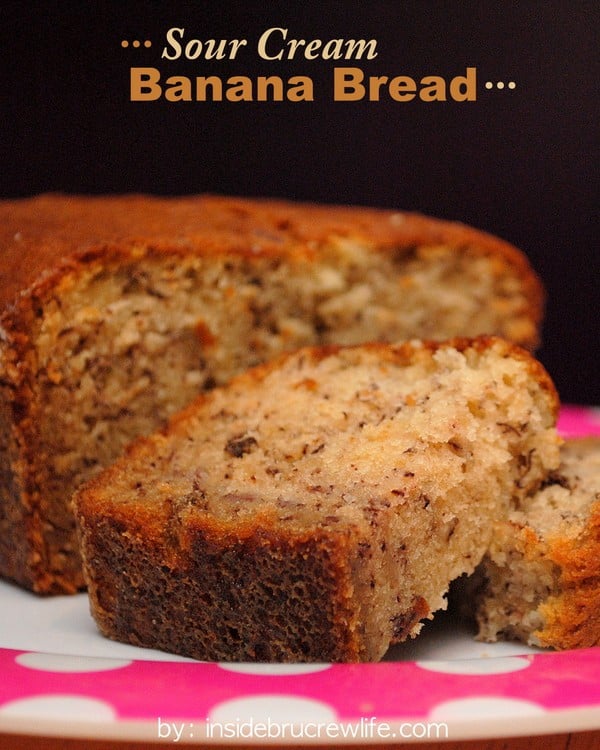 (original picture for this Sour Cream Banana Bread)
This week I am trying very hard to eat healthy. I even went so far as to say I wasn't going to eat sugar until Saturday. That is going to be tougher than I thought.
Is is cheating if I licked the banana bread batter off the spatula???
Ok, I even ate two Banana Bread Bites last night. Someone HAD to eat the cut up one that I took pictures of today! But other than that...no sugar!!!!!! I will keep you updated on that and my workout progress!!!
But enough about that for today...on to the good stuff!!!
It has been far too long since I made some sort of "bite"! And this bread was calling out to be rolled and dipped.
These little Banana Bread Bites are just little chocolate covered banana donuts. Yum! Sounds like breakfast to me.