Try these Banana Nutella Crescent Cups for an easy snack during the busy holidays.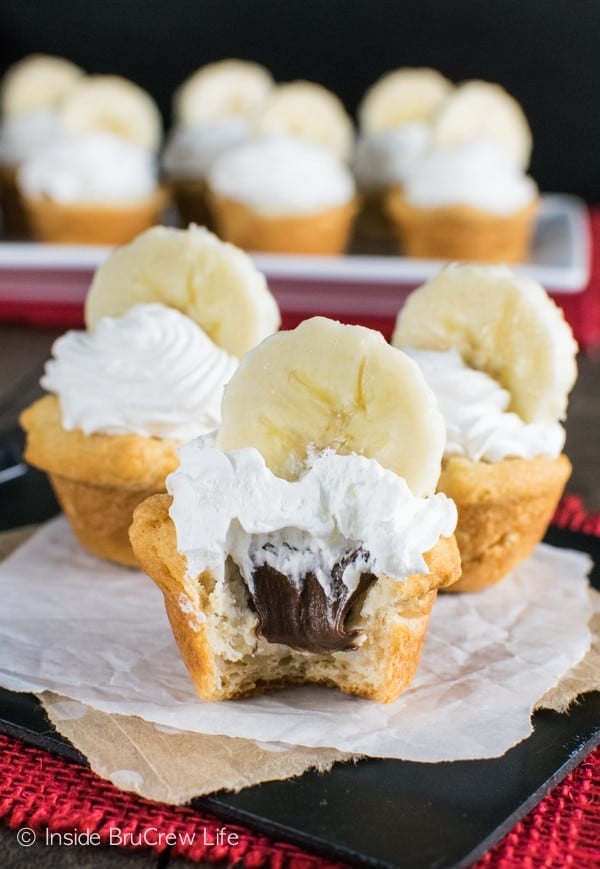 The other day I stopped and thought about how fast this past year has gone by. Each year seems to go faster and faster too. We had people tell us when our children were younger that it would go by in the blink of an eye. When you are in the middle of toddlers, that concept seems foreign. Now that all of our kids are teenagers I understand what they were trying to tell us.
This month we were busy with going to parties, doing dinner with friends, and packing up our house for a major move. And then there were the kid's winter activities like going to winter choir programs, making party treats, and buying party presents. With all these activities going on, I tend to keep easy treats on hand for our kids to snack on during the day like these chicken and broccoli pizza rolls.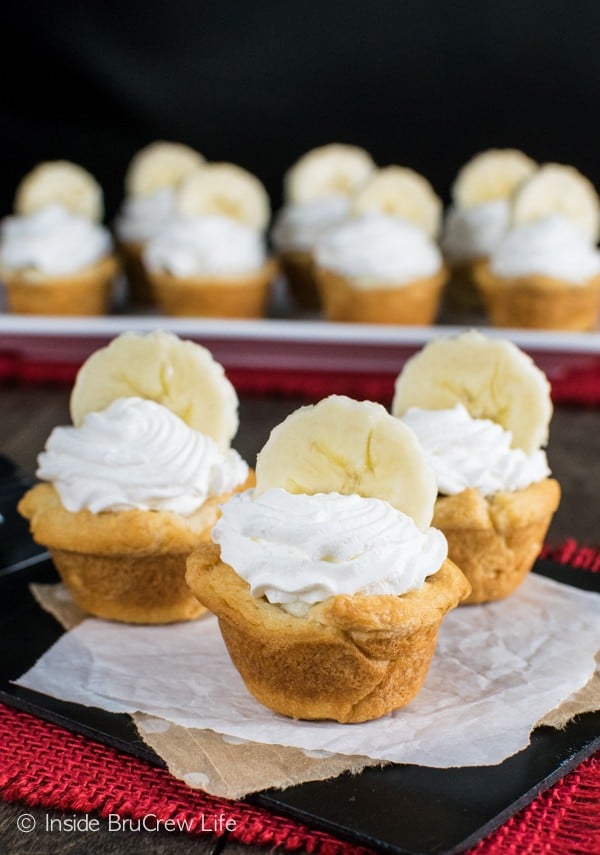 For these little snack cups, I pressed two rolls together and then cut each one of those into 6 little squares. You will get 24 squares from 1 can of crescent rolls. Each of these get pressed into a greased mini muffin tin.
I almost always buy bananas each time I go to the grocery store. So, this week I had some over ripe bananas and some slightly green bananas sitting on our counter.
I used one ripe banana, cream cheese, and sugar to create a cheesecake filling that I could fill the crescent cups with. They bake for 15 minutes, then cool in the pan for 15 minutes before moving them to a cooling rack.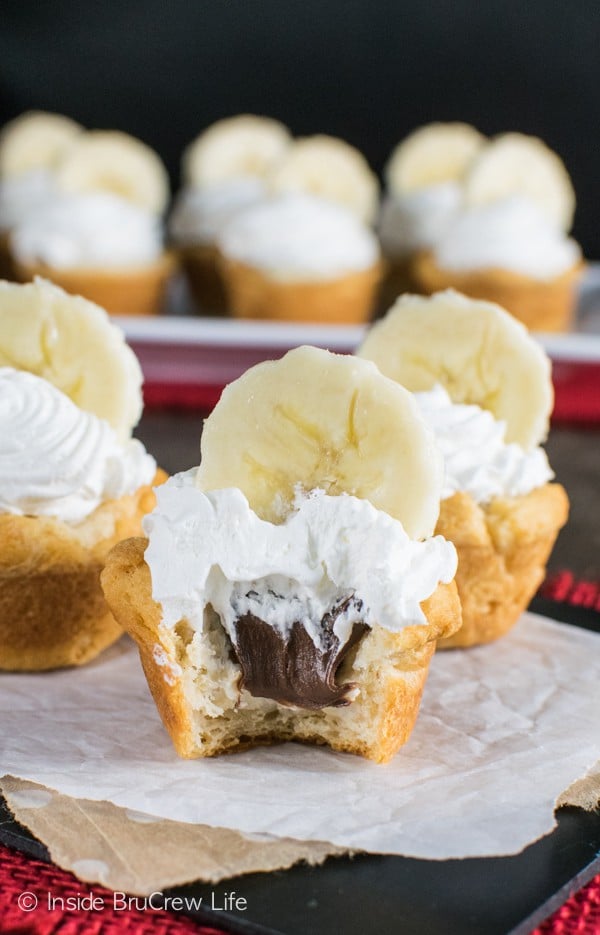 Refrigerate the little cups until they are completely chilled. Then top each one with a small spoonful of chocolate hazelnut spread. Add some topping and a fresh banana slice, and this little snack is ready to eat when the day gets busy.
Our oldest absolutely loved these little Banana Nutella Crescent Cups. He may have eaten some for breakfast and for an afternoon snack. Since he is my best taste tester, I have a feeling these will become a new favorite treat every time the bananas on our counter are ripe.