It's hard to believe that another month has already come and gone this year. I know I say that all the time, but it feels like we stay busy and time just keeps flying by.
We love going over to the bridge at the marina to walk or run from time to time. It's such a gorgeous place to get your steps in.
A friend and I headed over there one afternoon to walk and chat. We both kept saying how crazy it is that we get to call this place "home". Most people vacation here for a week each year, and we our privileged to actually live here year round.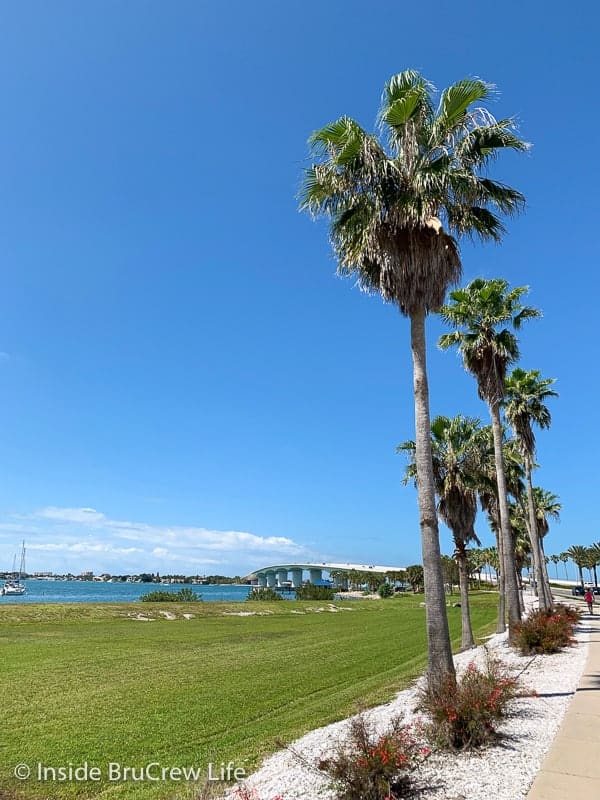 Last month I celebrated my 43rd birthday. Our youngest son absolutely loves birthday celebrations, so this year he waited until we went to bed. Then he baked and frosted a cake, hung up decorations, and wrapped a fun coffee mug.
It was fun to hear his cake baking "fun". Our kitchen is off the main kitchen, so he took the mixer back to the other side of the house and into the bathroom, just so I wouldn't hear him.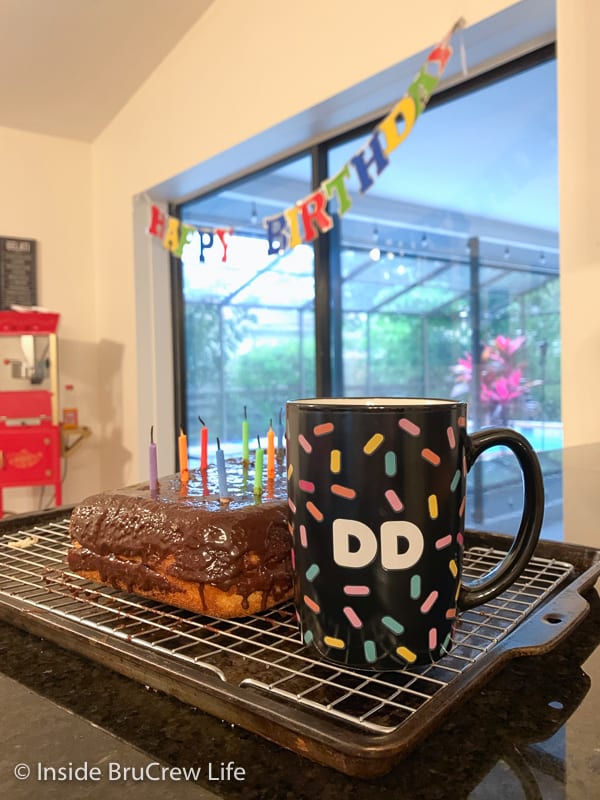 Then when he was making the frosting, he used ¼ cup of salt instead of ¼ teaspoon and granulated sugar instead of powdered sugar. He was glad he tasted it before putting it on the cake. Since it was after midnight, he ended up spreading hot fudge on the cake. It was a really good substitution!!!
He was so excited to wake me up with all the fun surprises. The kids woke me up by singing happy birthday while carrying the cake with candles into my room.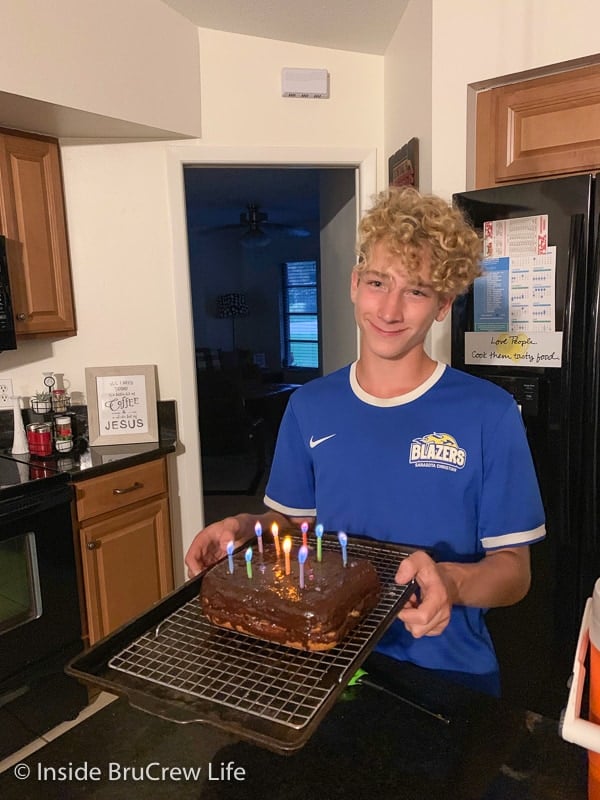 My husband and I went to Maple Street for my birthday breakfast/brunch. This was our second time eating their biscuits, and they were just as good as the first time.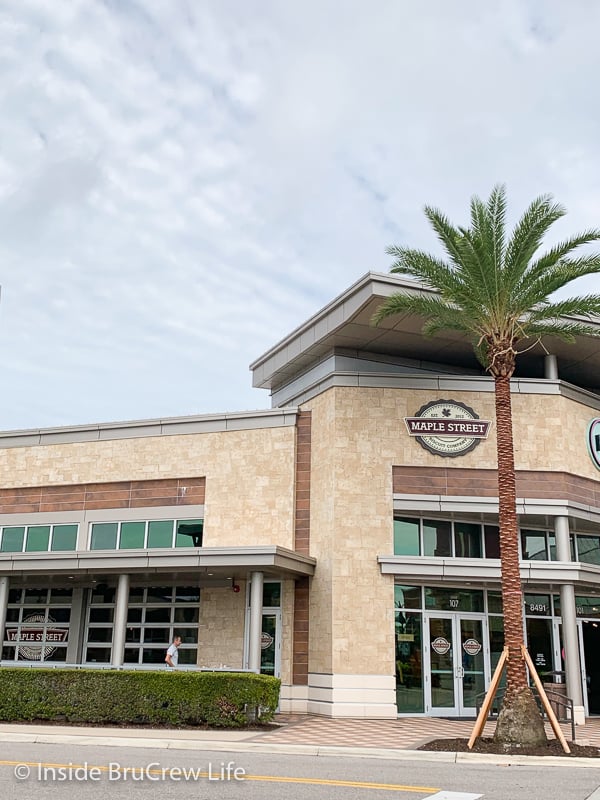 I couldn't decide if I wanted the chocolate chip waffles or the "Squawking Goat" biscuit....so I got both. The waffles were soft and fluffy and tasted great, and the chicken biscuit had goat cheese and pepper jelly and was amazing.
My husband got the Five and Dime biscuit which has chicken, bacon, egg, and gravy. He says it was divine!!!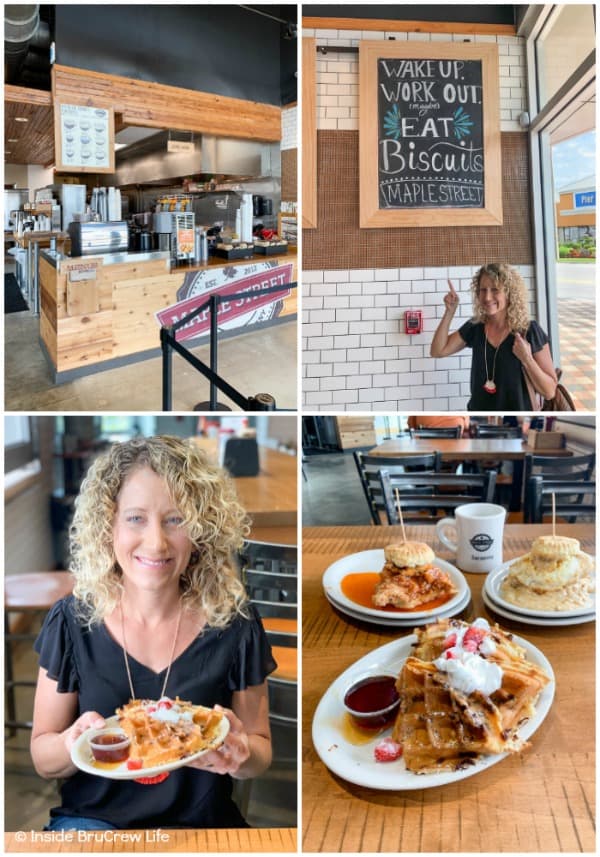 Gotta love enjoying an extra large free coffee on your birthday too. I am really loving the cloud macchiato from Starbucks!!
It's a really good thing calories don't count on your birthday. Wink, wink!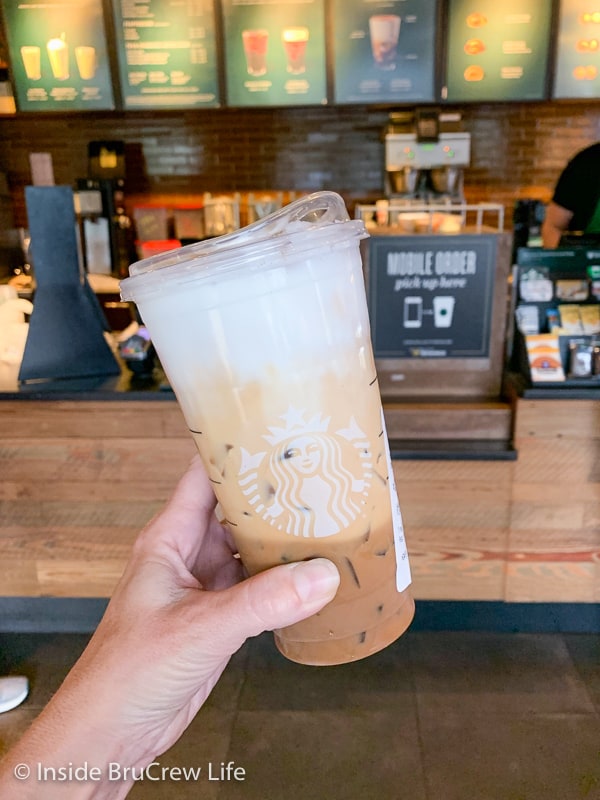 Has anyone else tried the different L'ange straighteners? I don't straighten my hair very often because it takes so long and because it usually curls up again at the hint of moisture or humidity. In fact, I haven't tried it all since moving to Florida.
I recently watched a few other people using it on curly hair, and I was sold on the Le Vite. I also purchased a few of their different hair products to try too. I love that the heat shield spray protects your hair as you use the straighteners.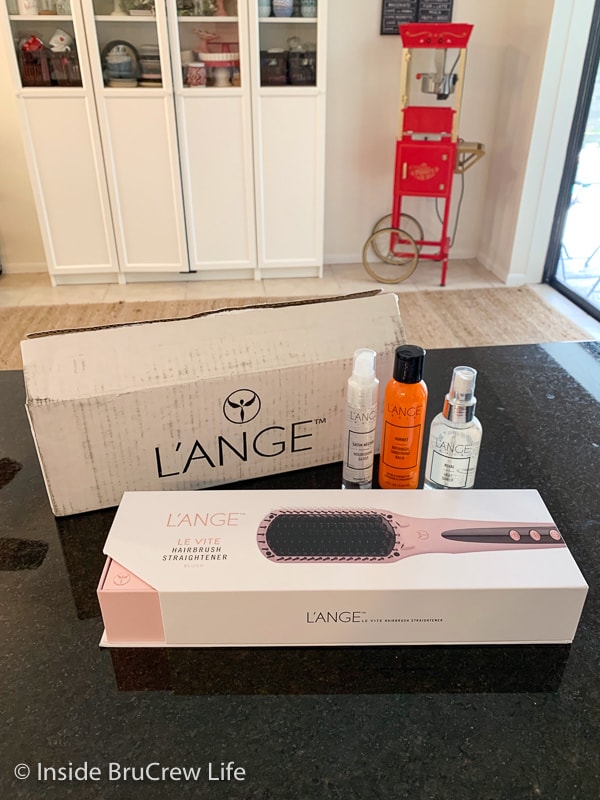 Last week I tried it out for the first time, and I love it. It took me about 20 minutes to get it completely finished.
I think once I'm used to it a little bit more and feel more comfortable using it, I could straighten it in under 15 minutes. Goals.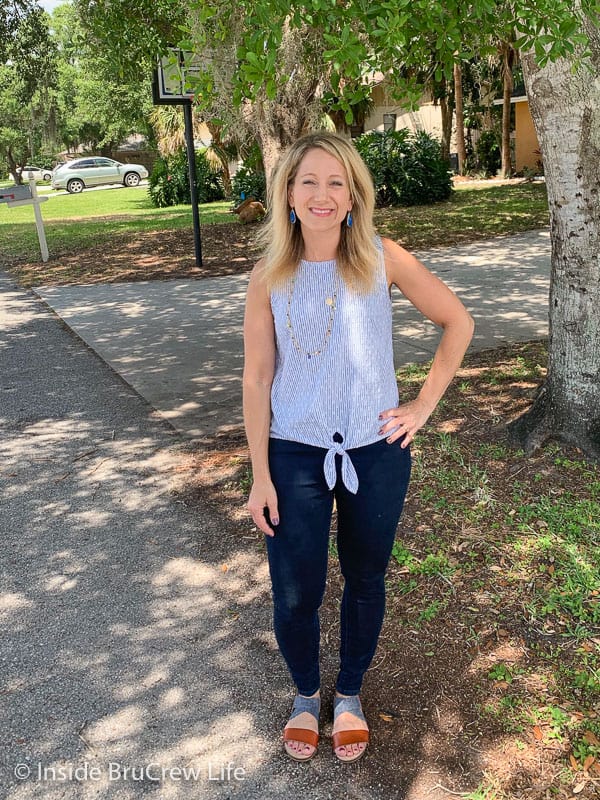 I usually only snap a picture of my Sunday outfits, but the outfit below is my outfit of choice 98% of the time. Messy hair and workout or comfy clothes is how I roll when I'm working and baking.
We also went to the Adidas outlet store on my birthday so I could get a new pair of shoes and a few tops. This blue shirt is my new favorite right now. It's so soft, and I love the color.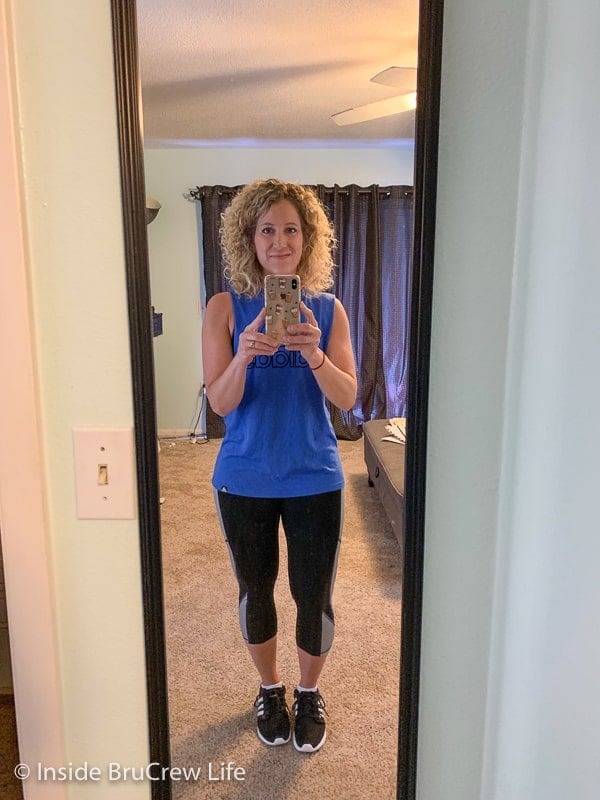 We officially have another driver in the house. Of course, just thinking about my baby driving makes me feel so old. When did he get so big?????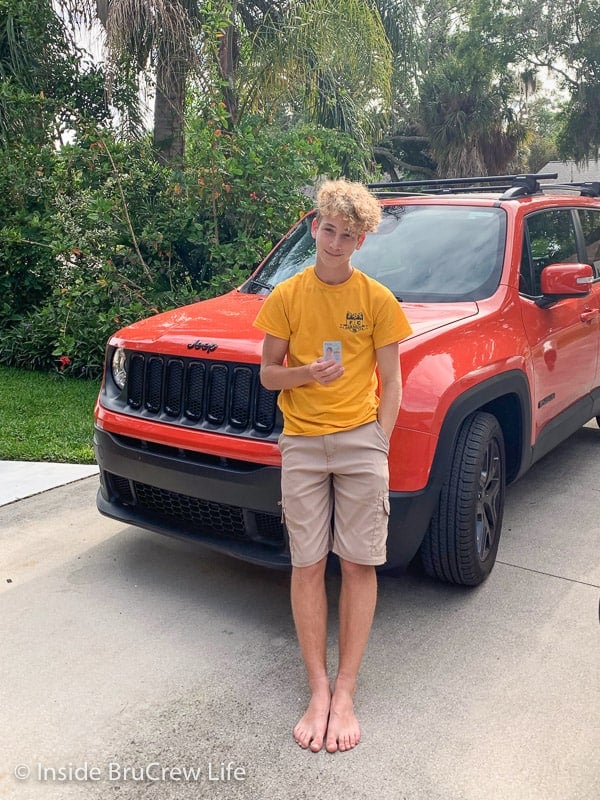 For Easter this year we bought a kit to dye hard boiled eggs. It has actually been quite a few years since we have done that with the kids.
To be honest, I don't know if they have ever dyed eggs this way. When they were younger I always had them color the eggs with markers because I didn't want the dye being spilled everywhere.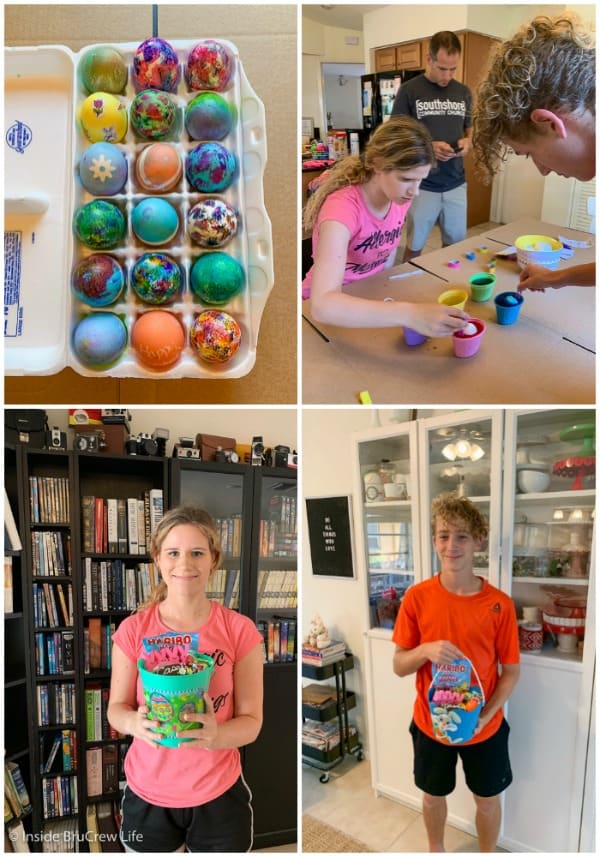 And of course, we still make up small baskets for them and hide them in the house. My husband loves to find the most obscure places that make them really work for their candy.
They also kept asking if we were going to have an egg hunt, so we hid a few eggs with candy and change around the house and in the back patio. We even sunk a large plastic egg filled with change in the pool.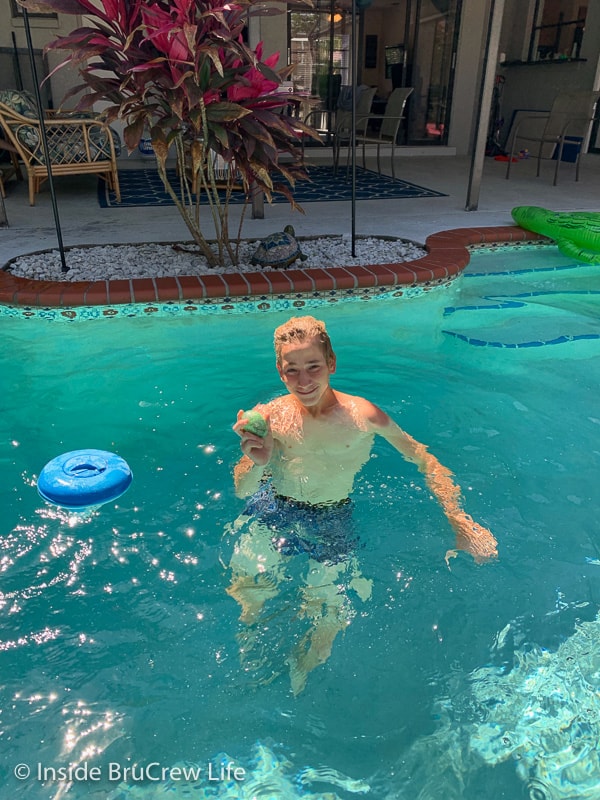 I love that my family tolerates my love of taking pictures on holidays. They humor me and let me take all the pictures before they change out of their Easter outfits.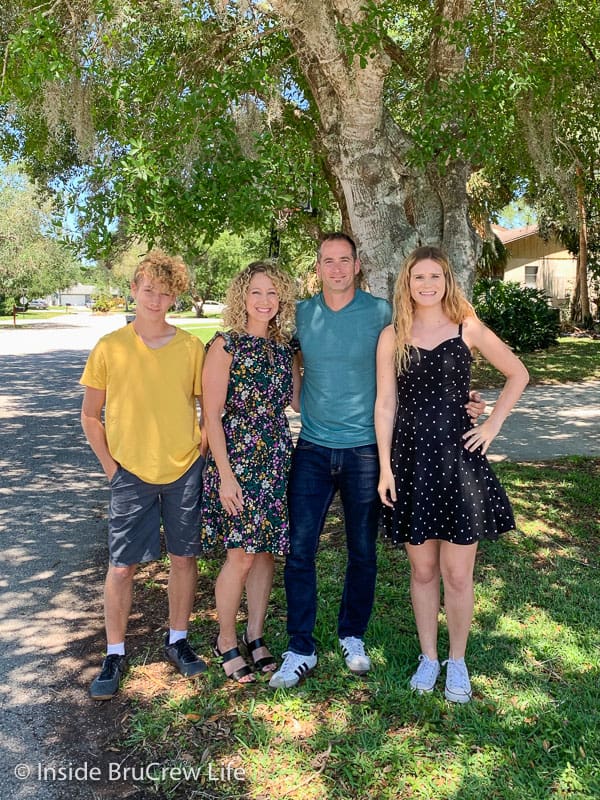 One of our date nights this past month was at Fuzzy's Tacos. You have to carb load from time to time, right?
I always get a few of the California Heat tacos, but this time I changed it up and only got one with a basket of pulled pork nachos. That's my new favorite!!!!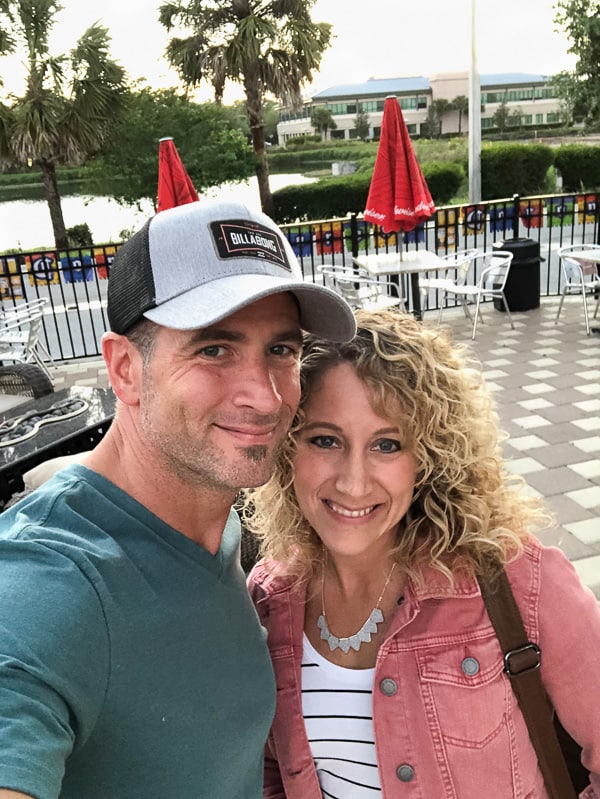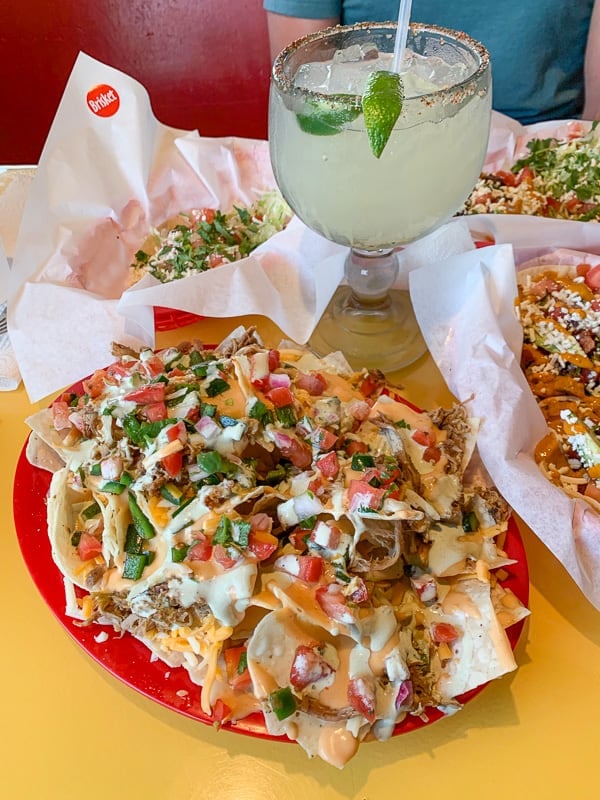 Our daughter had a school choir trip and was out of town for a few days, so we took our youngest son kayaking in the mangroves one weekend.
It's always so peaceful and quiet as you paddle through the different "paths". And if you are wondering about alligators, they don't like salt water so there are not any in there. Thank goodness!!!