Blueberry Chai Muffins will make you excited for morning. We promise.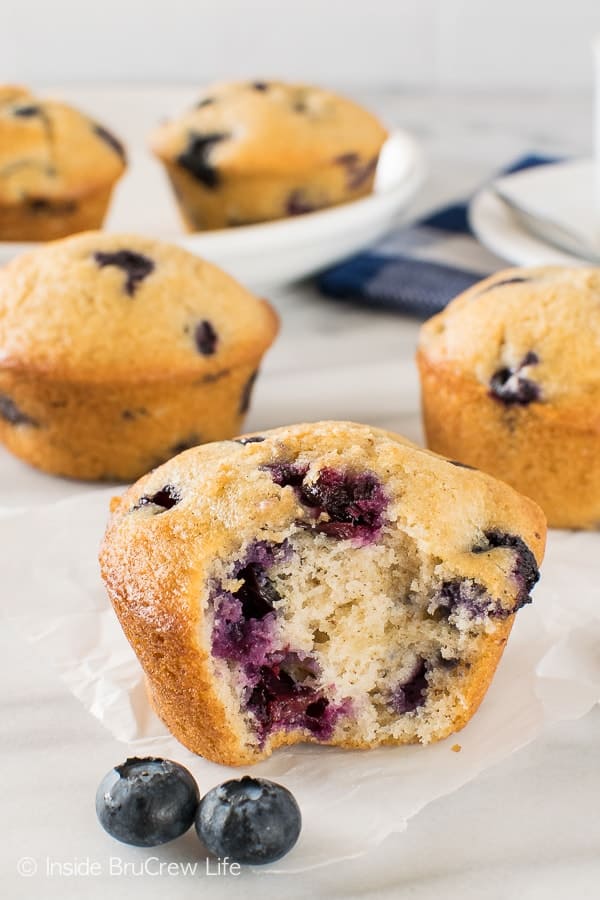 It's time for some muffin mania around here. As much as I love to bake crazy desserts, I am planning on focusing on some more breakfast recipes this month.
My kids love when we have a box of muffins on the counter. Muffins are an easy breakfast for them to grab when they are running behind in the morning.
Usually we have plenty of ripe bananas on the counter, so these double chocolate banana muffins are our go-to muffin recipe. Lately though I have stopped buying bananas because they just sit there until I freeze them for smoothies.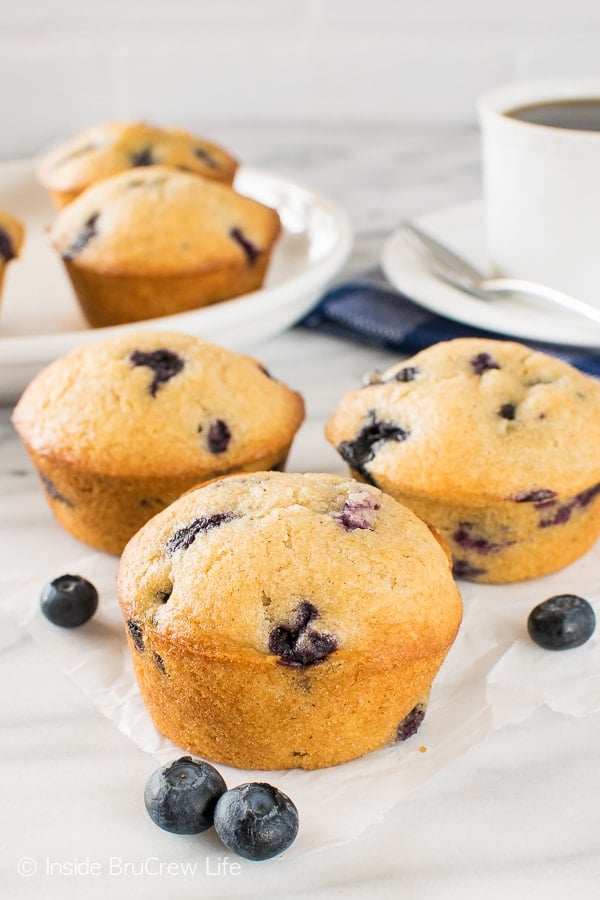 Apparently my banana-baking streak is on break right now.
My daughter wanted some fresh fruit for some breakfast yogurt parfaits, so I picked up an extra box of blueberries for a batch of blueberry muffins. As I started to make the batter I decided to change up my usual recipe with some different spices.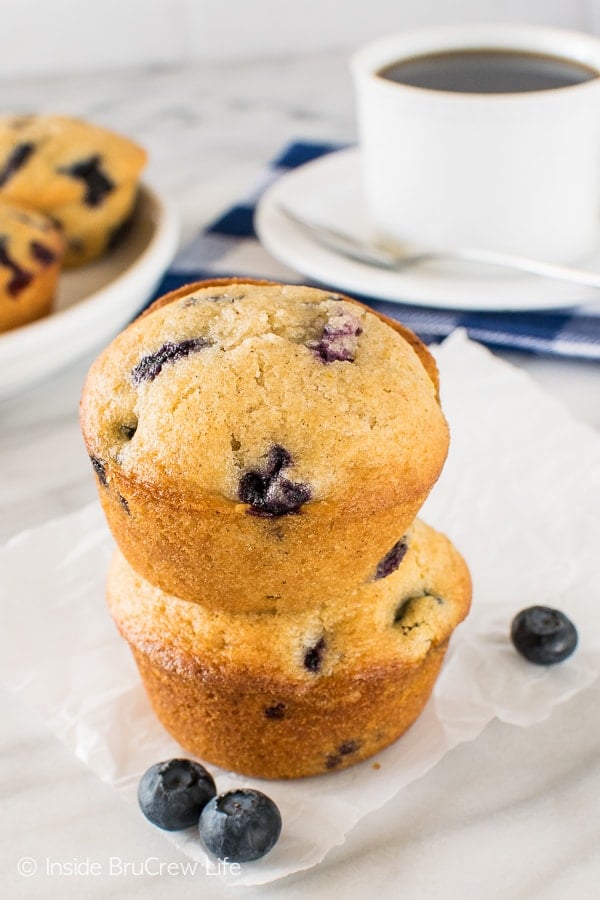 Ever since I made this chai whipped cream, I cannot get enough of the chai flavor in everything. I added it to the muffin mixture, and it was my best idea of the day!
The slight orange flavor with the different spices and fresh blueberries worked so well together. I don't think I will ever make these muffins the old way again.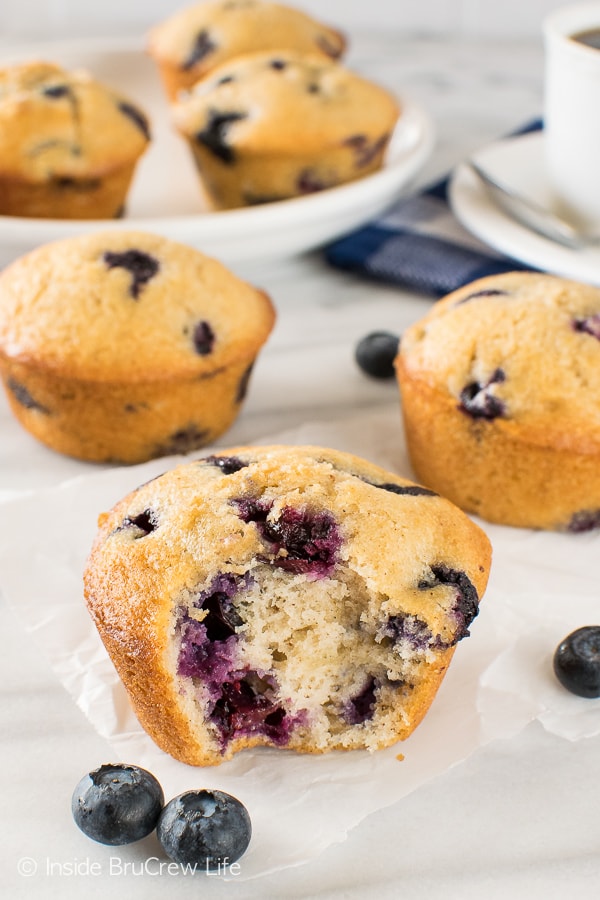 The recipe calls for fresh blueberries, but you can use frozen berries if that is all you have on hand. When fresh berries are not in season they are usually a little bit more expensive, so we like to keep frozen berries in the freezer.
I prefer fresh berries in muffins and bread though. Frozen blueberries will give your batter purple streaks and will add a minute or two to the baking time. Either one works and will taste great though.
Another batch of these blueberry chai muffins and a chai latte sounds like the perfect way to start out the day!
Make sure you head over to Food Fanatic where I am one of the monthly breakfast contributors and print the blueberry chai muffins recipe.