This easy homemade Chai Whipped Cream is the perfect topping to use on cheesecakes, pies, or coffees. The spiced cream adds so much flavor to your desserts.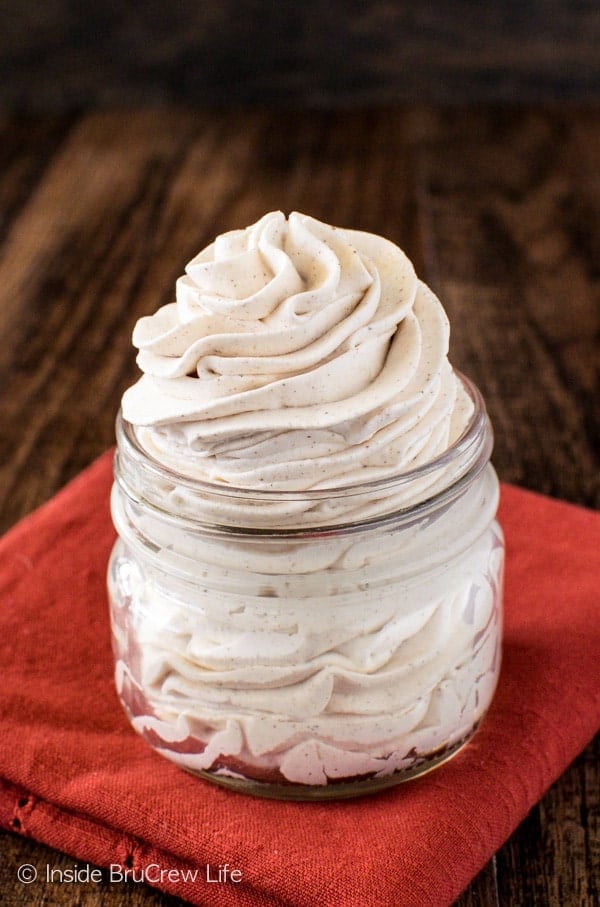 Now that the nights are cooler, we have been enjoying bonfires a few nights a week in our backyard. It is so relaxing to sit in the cool air with a warm fire in front of you. Something about those sparks and flames just make all the stress from the day melt away.
Of course, a few of those logs like to crackle and pop and spit embers at your face. You have to be prepared to jump up quickly if one lands in your lap. Or sit farther back and freeze.
Since we do not like to waste a good fire, we usually stay up late watching the fire die down as we chat. These late nights are not good for early mornings the next day. I'm usually dragging until about noon when I head out to our garage to work out.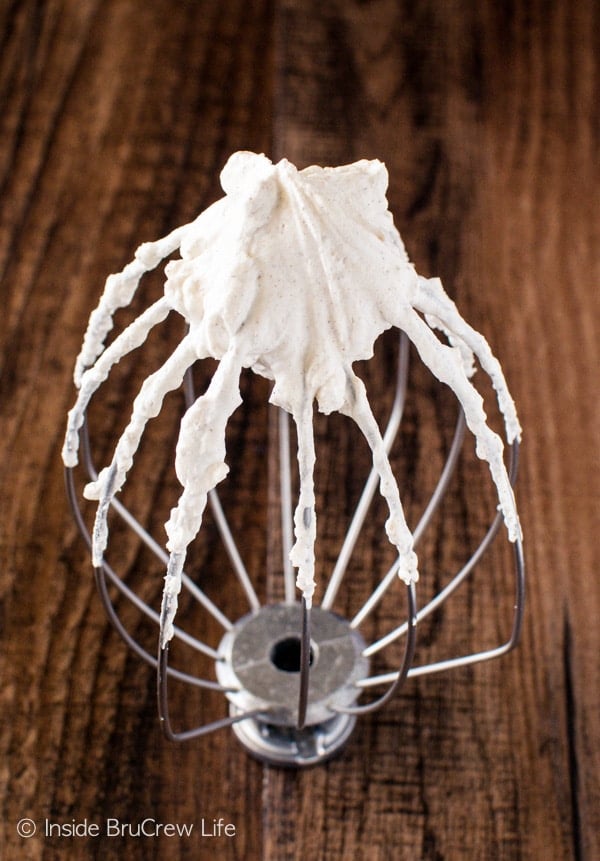 Thank goodness for a Keurig on days like that! I need that hot coffee to wake me up and to get me going on projects and chores after the kids leave for school. Of course, I still can't do black coffee, so our fridge is stocked with Salted Caramel Mocha Creamer to sweeten my cup. I love that stuff!
Some mornings I also like to plop a spoonful of Cool Whip and chocolate syrup on top of my cup of joe! Shhh! Don't tell the kids what I do after they leave for school!
Up until just recently, I was the biggest fan of the creamy white stuff. Don't get me wrong! I still love it and will always love it, but I have a new found appreciation for homemade whipped cream.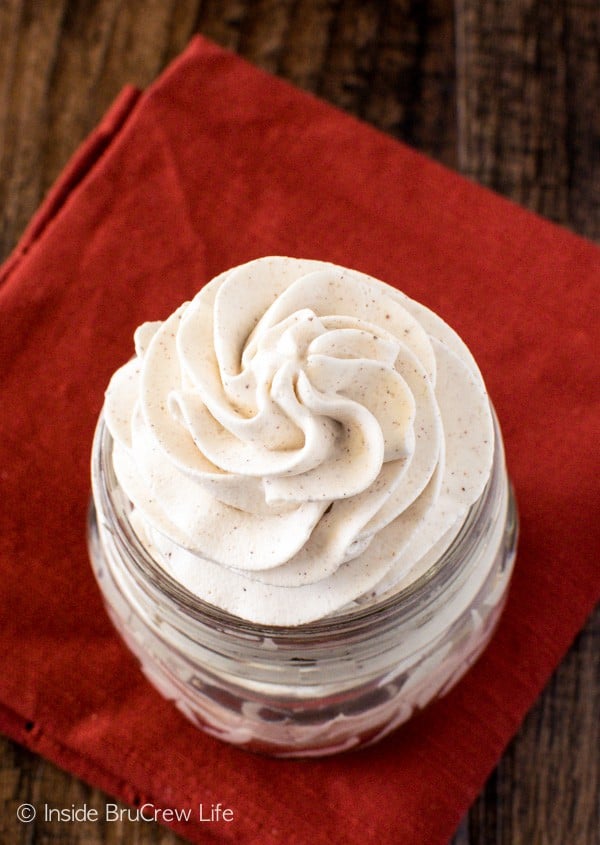 What I have realized is that if I add some spices or flavors to homemade cream, I actually really like it! Go figure. All this time I thought I didn't like the real stuff. Turns out it just needed sugar and spice and everything nice!
Recently, I decided to make a fun new topping for some cheesecake. Adding all the flavors of chai tea to the whipping cream did the trick.
It is delicious on a hot cup of coffee, and a dollop or two tastes pretty amazing on Apple Crisp Pie. It would be awesome on this Easy Traditional Pumpkin Pie too!
How to make Chai Whipped Cream:
Chill your bowl and wire whisk for at least 30 minutes.
Add your cream, sugar, and any flavorings to the bowl and beat until medium to stiff peaks form. Be careful not to over mix and turn the cream into butter.
If you are using a stand mixer, do not try to make a smaller batch because the whisk attachment will not reach the bottom of the bowl properly. A hand mixer is better in this case.
Test for peaks by flipping your whisk straight over and seeing how the cream stands up. Softer peaks are good for coffees and pies, while stiffer peaks are better for piping on cheesecakes.
Store the whipped cream in a sealed container in the fridge for 2-3 days.
Top all the things with whipped cream...or eat it by the spoonfuls.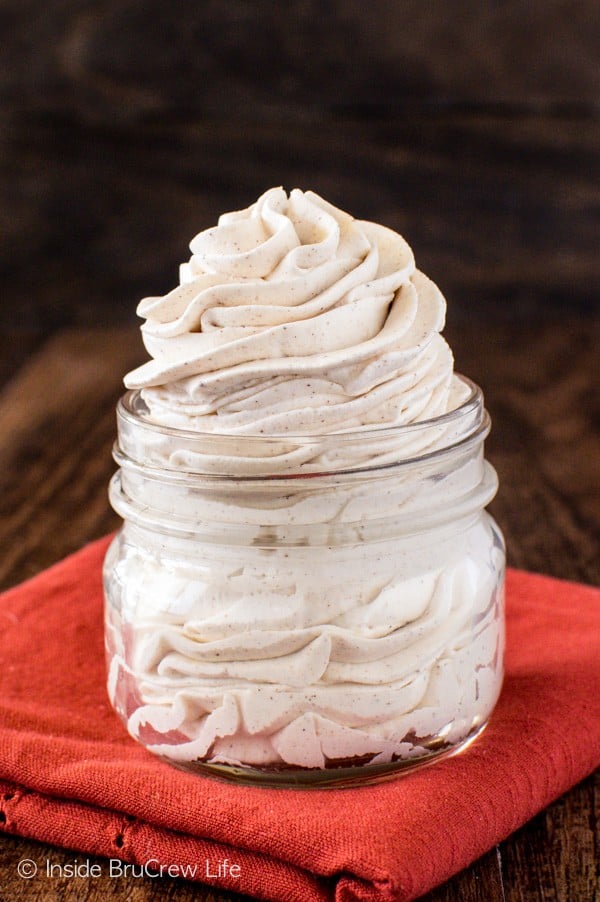 *This post contains affiliate links. Inside BruCrew Life receives a very small percentage of sales made through these links. Thank you for supporting us and letting us share products we love.