These easy cake mix bars are filled with caramel and plenty of chocolate chips to satisfy any sweet tooth. The iced coffee in the dough makes these Caramel Macchiato Gooey Cake Bars a great pick me up when you need it.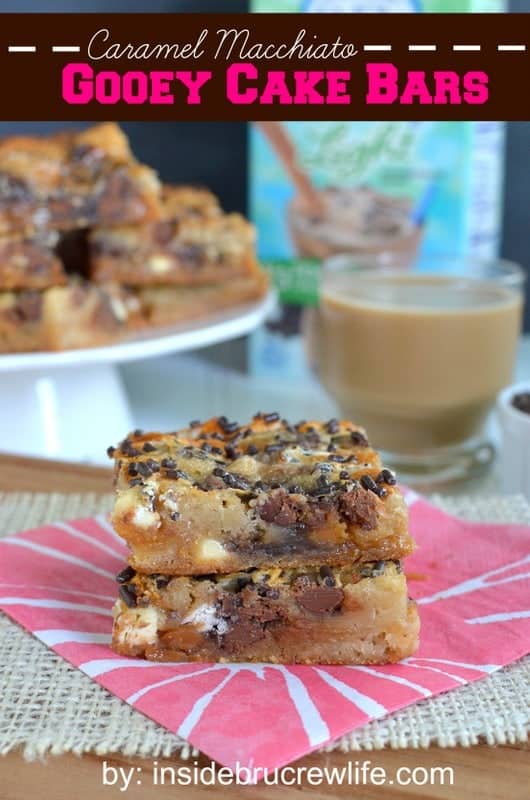 Last week my husband and I went on our church staff retreat with some of the other staff members. Wouldn't you expect a "retreat" to mean relaxing, enjoyable days? I have officially dubbed this trip a boot camp. There was not very much relaxing going on this week. They had us out mountain biking in the woods, up hill both ways 😉 Then we did a 12 miles hike to see some waterfalls and caves. Believe me, my legs were like jello every day.
At least we had pans of dessert to come back to each night.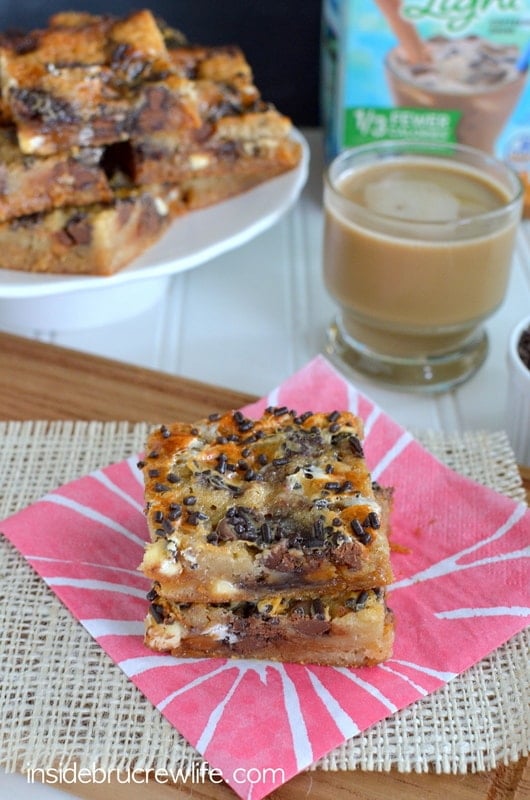 My contribution to our trip was dessert...oh, and veggies too. But let's move past the veggies and right to these gooey cake bars.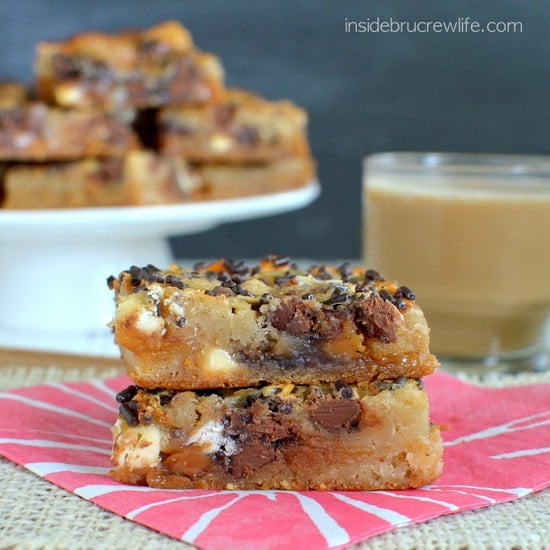 We needed energy to keep going on all these hiking and biking torture trips, so I added some International Delight caramel iced coffee to the cake mix dough. I also added more iced coffee AND instant coffee to the sweetened condensed milk that I drizzled over all of it. Then I chugged the rest of the iced coffee while the bars were baking. It's that amazing. Have you had a chance to try it? This was my first (and definitely not last) experience. I think I found a new love.
If you follow me on Instagram, this was the behind the scenes shot I shared when I made the gooey cake bars. Makes you just want to slurp that sweetened condensed milk, huh? Maybe that's just me 🙂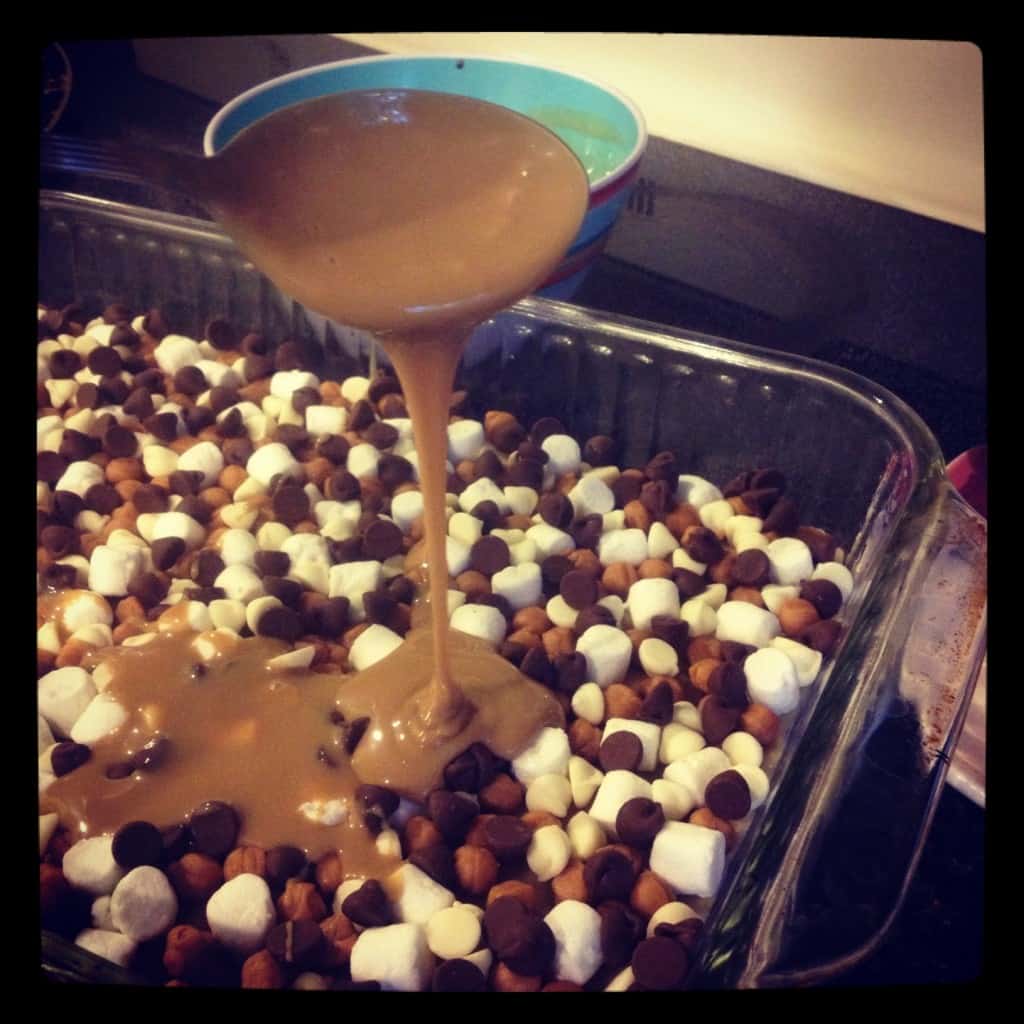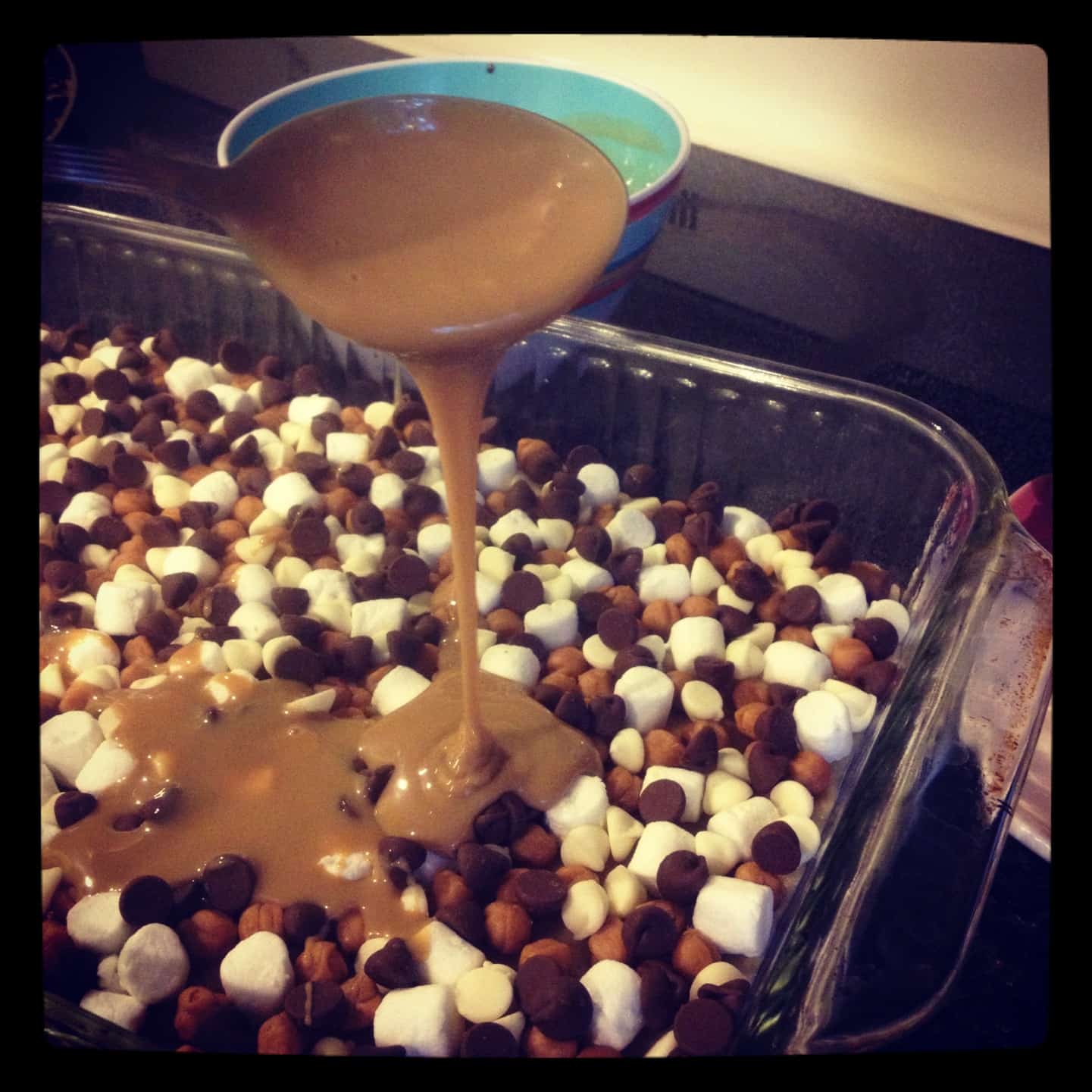 A triple hit of coffee, plus all the sugar from the chocolate chips and caramel. Yes, please. These bars were a great reward for all the exercise they put us through.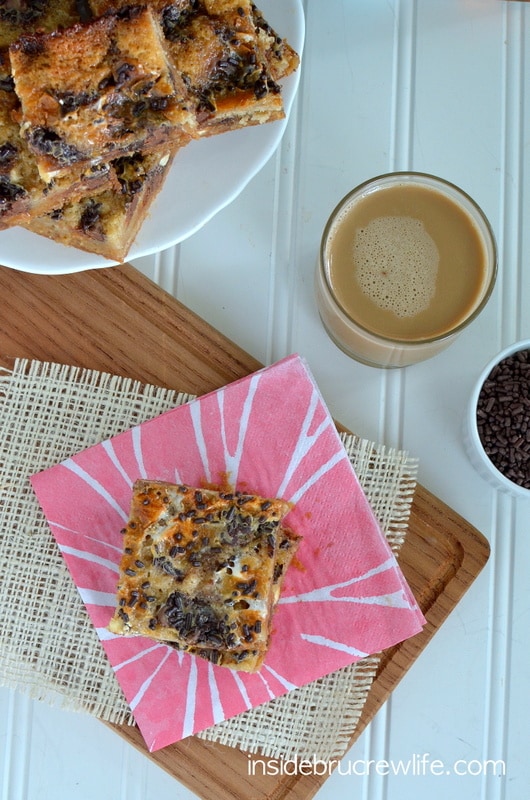 Now I realize that not everyone likes coffee treats as much as I do, so I wanted to mention that you can make a few substitution and still enjoy these amazing caramel bars. You can substitute milk in the dough, and then just leave out the coffee from the sweetened condensed milk. I made a note in the recipe just for you.
If you are a coffee and chocolate lover like me, I think you need to run right to the store and buy the ingredients for these bars.
And when I say run to the store, you probably should "run" because then you will enjoy these bars that much more. Exercise = more dessert loving in my book.
But then again I also think these count as breakfast because they have coffee in them. I may have sugar issues...but you already knew that, right?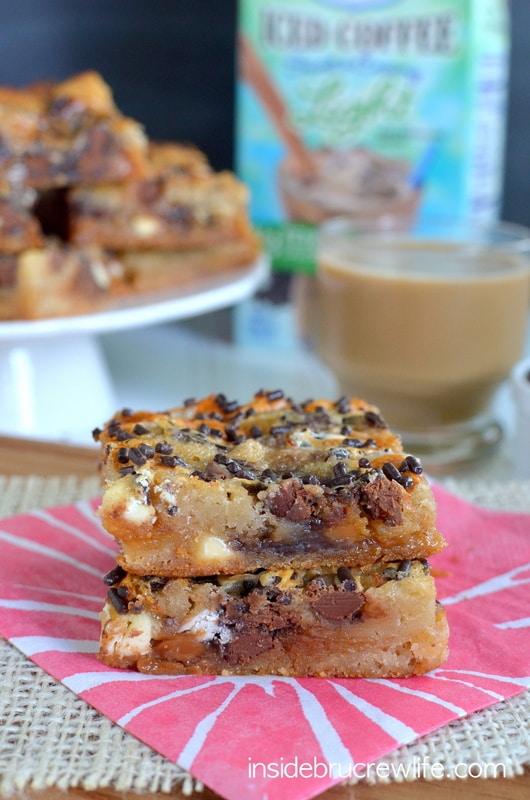 Stay up to date on all the BruCrew baking here:
FACEBOOK | PINTEREST | GOOGLE+ | TWITTER | INSTAGRAM | BLOGLOVIN
More easy cake mix recipes: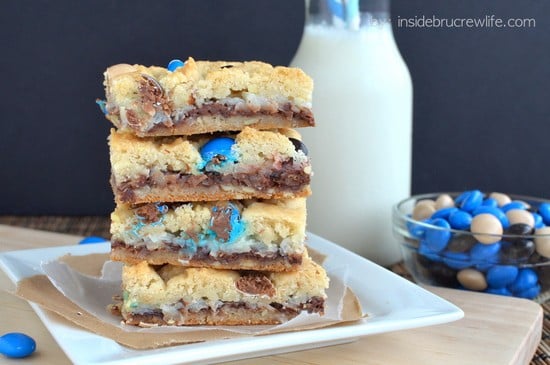 Nutella Almond Joy Cake Bars - cake mix bars filled with coconut, nutella, and almonds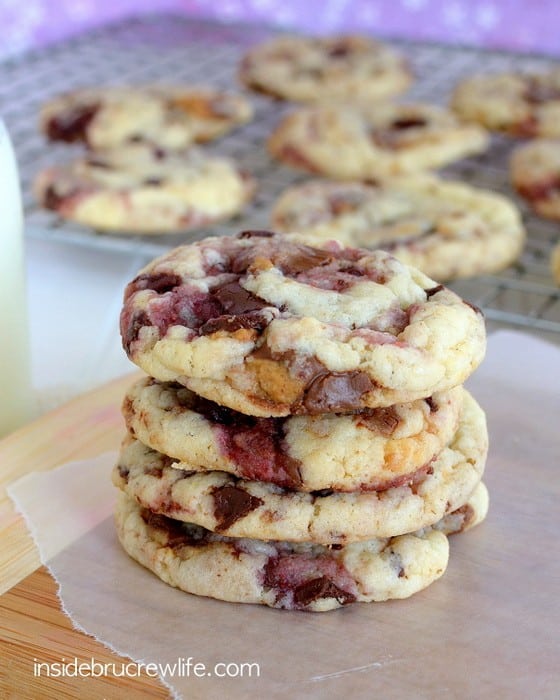 Peanut Butter & Jelly Cookies - easy cake mix cookies with Reese's peanut butter cups and raspberry chocolate candy bars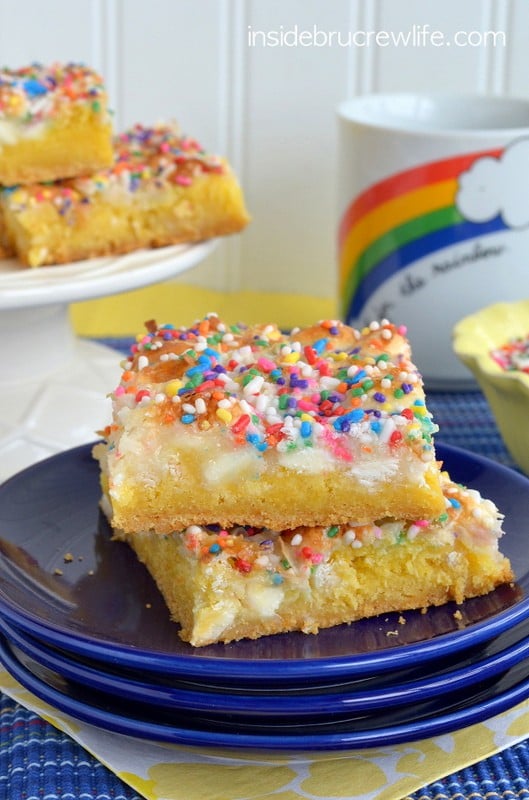 Lemon Magic Cake Bars - lemon cake bars with white chips and sprinkles are guaranteed to make you smile