Looking for an easy recipe to share at the next grill out or tail gating party? These Cheddar Bacon Ranch Sliders are juicy and full of flavor. I promise you will not have any left after the party is over.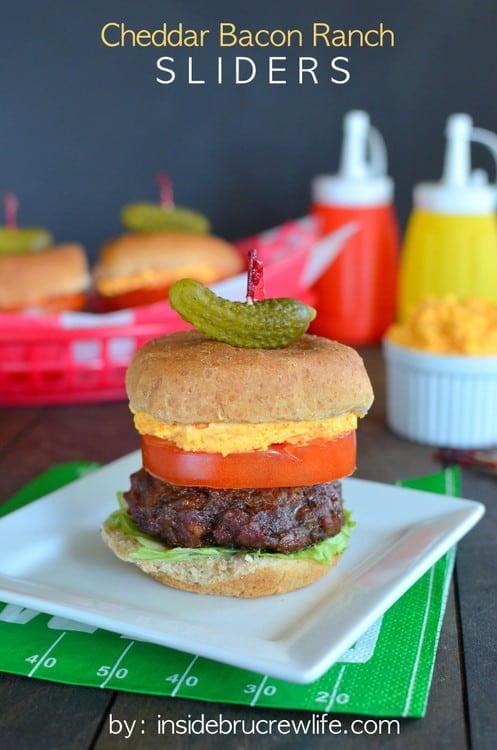 The beginning of fall signals the start of all things football. Now I'm actually not a big football fan...I'm really only into it for the food. If there is good food, I can watch any game my husband wants to have on the TV.
From now until the Super Bowl, you will find our television on every Sunday afternoon. Of course there really will not be anyone watching the game. You see my husband falls asleep while watching, then I get bored and usually end up in the kitchen baking more Homemade Chocolate Chip Brownies. The boys disappear to play their video games, and our daughter will go paint her nails or chat with a friend on her phone.
While I wait for my treats to bake, I will try to change the channel only to get a rousing, "Hey, I was watching that game" from my hubby. I'm not quite sure how he knows I'm changing the channel when he is clearly asleep.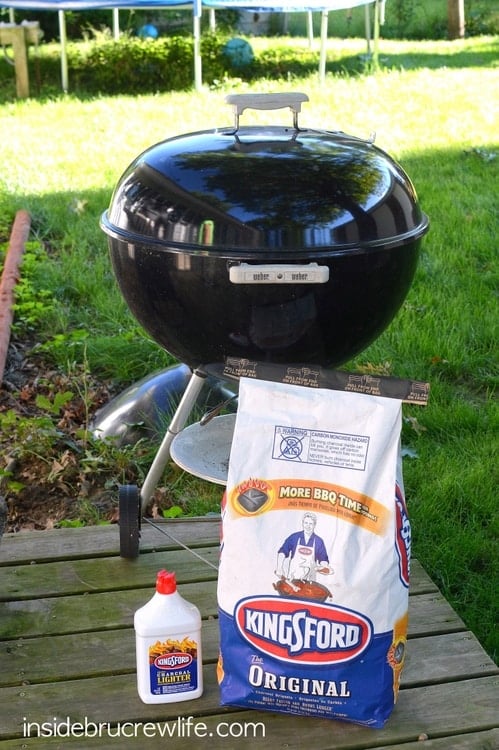 While the weather stays nice, we like to grill our football watching food. Kingsford charcoal and lighter fluid are a great choice for our charcoal grill. The coals last longer, so you can get more barbecuing time out of them.
I let my hubby stay in charge of the grill. He knows just the right way to stack those charcoal bricks so they get smoking hot, while I prep the meat.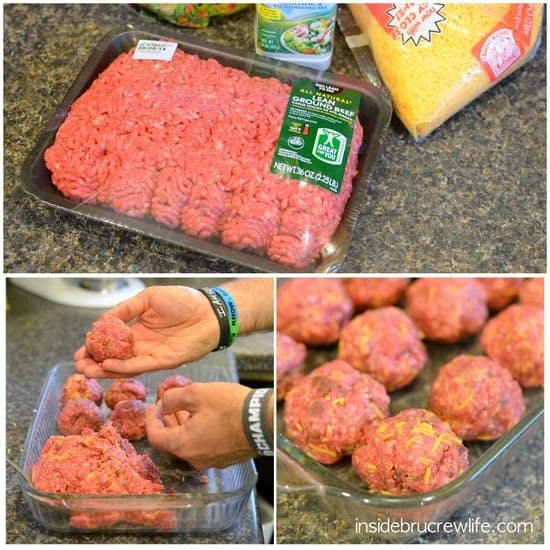 Beef sliders are always a hit in our house. I think it is the small food factor that does it for all of us. Why is it that small cute food tastes so much better?
While I was at Walmart, I picked up a package of all natural lean ground beef. I did use a leaner meat knowing that I was going to add bacon, cheese and seasonings to it. The 2.25 pound package was big enough to make 15 sliders to feed our family. The patties will shrink and puff up some as they cook. Feel free to make them whatever size works best for you.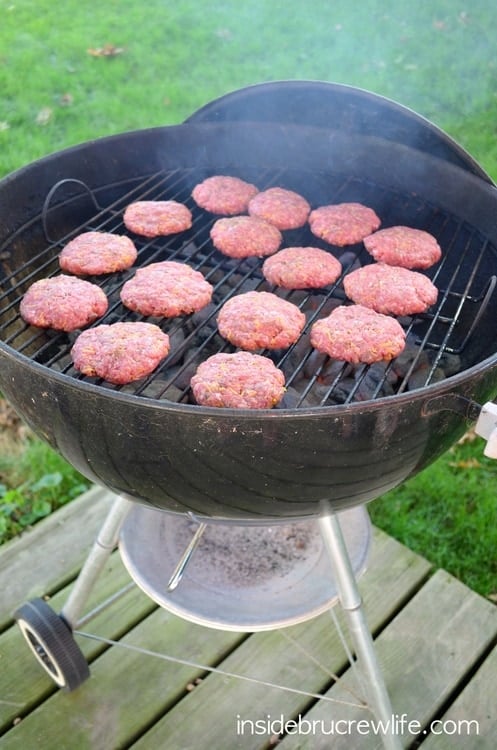 After the fire burns down and the coals are hot, place the beef patties on the grill. The coals will be extremely hot, so be careful as you place each patty on.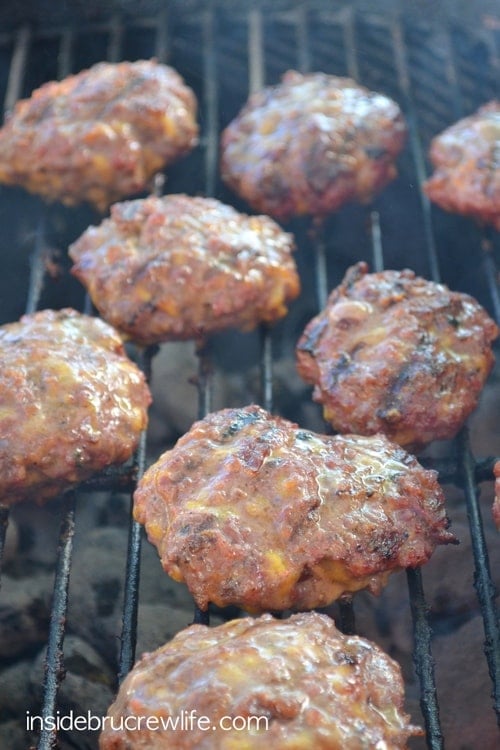 Just a few minutes on each side is all you need to get juicy, cheesy burgers. The longer you cook them, the drier they may become.
A small bun, some lettuce, tomato, and pub cheese is all you need to make this burger stand out. A tiny dill pickle on a toothpick holding it all together is the perfect final touch to the burger presentation.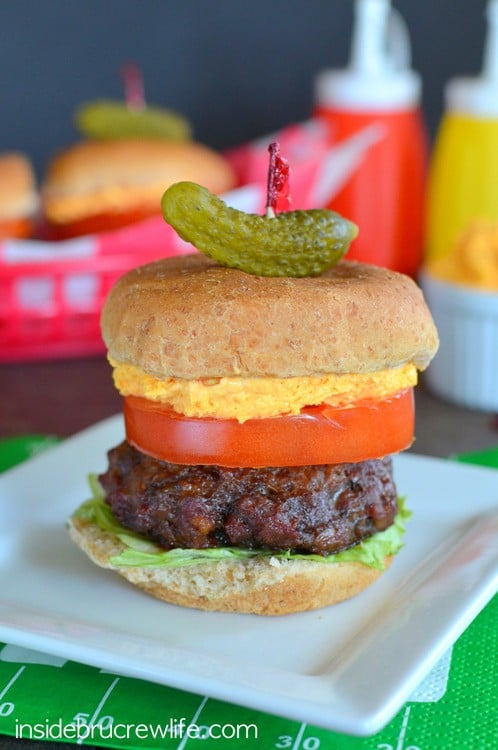 Our family loves to do "build your own slider" bars. We set up a table outside on the deck with plates of all the toppings, and then let the kids go to town creating their own special burgers. This way they can put on as much, or as little of something, based on how much they like it.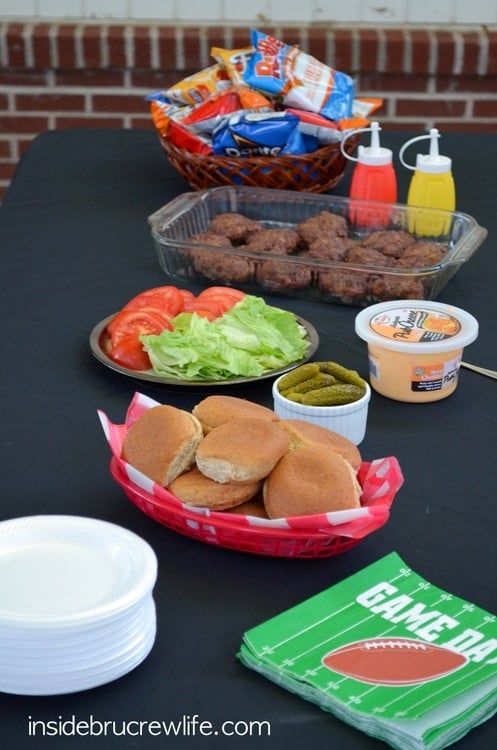 Plus, they just enjoy having a part in the dinner prep.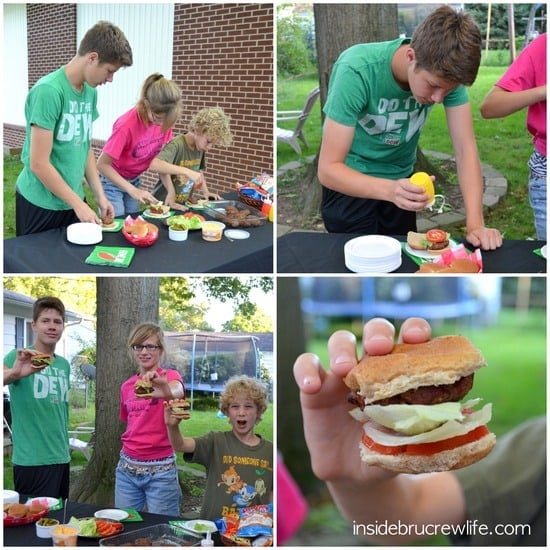 As my husband and I were talking about how to make these sliders unique, he mentioned that adding his favorite pub cheese on the bun would be a nice compliment to the cheese in the cooked burger. Of course I will never say no to extra cheese.
Look at that thick layer of cheese! As usual most of the awesome dinner ideas come from my hubby. He is pretty good at coming up with delicious new food for us to create together. I'd say we have a winning team in our kitchen.