Hi there friends. Grab a cup of coffee and some Chocolate Mint Donuts and let's talk shopping...mostly "Black Friday" crazy shopping!!!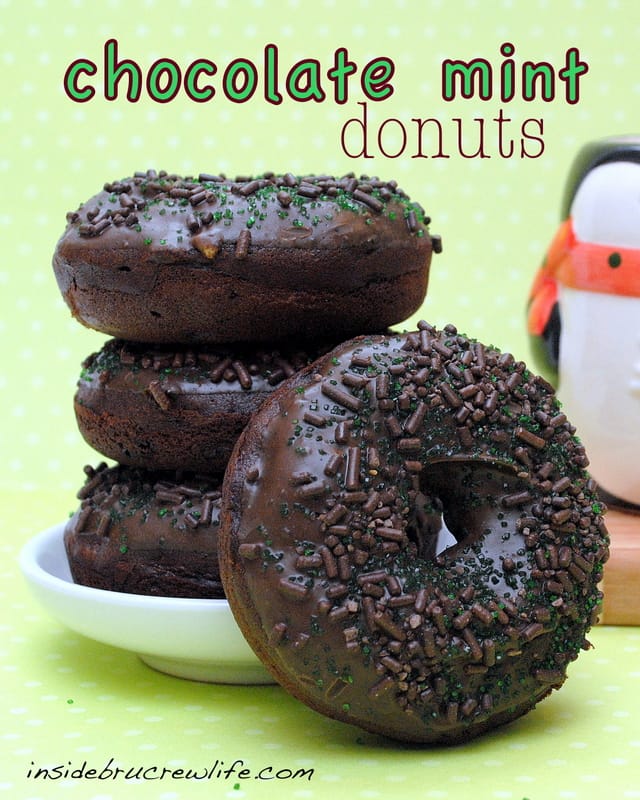 Last week I looked over all the "Black Friday" specials while my husband drove us to visit family for Thanksgiving. We found a crazy good deal on a certain item and just couldn't pass it up!!!
I mean surely we can battle the crowds and stand forever to save $150!
My husband's response... "How bad can it be?" Isn't he cute? Obviously he has never shopped on that particular Friday before.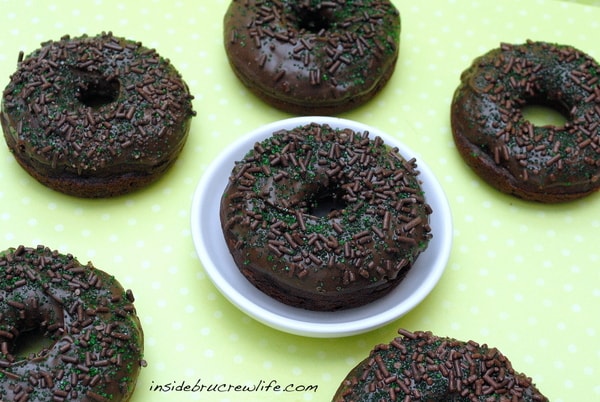 So after filling our bellies full of turkey, stuffing, and some dessert...ok, you got me, mostly dessert, we ventured out to Walmart.
And we just had to laugh at all the irritated people we saw. Seriously, who goes shopping on Black Friday and doesn't expect it to be busy?
These people were so funny!!! Funny how fast the feeling of Thanksgiving disappears when you have crazy sales to get to.
We saw people carrying multiple boxes taller than their heads...and trying to pass people without being able to see the people!!! And then getting upset when they dropped them.
We saw people staked out beside the shrink wrapped pallets just waiting to pounce if someone dared to get an item first.
Then there were the people that had just regular day to day stuff...like towels. Towels?
Seriously, you are going to shop for towels on the worst shopping day of the year??? If you are only going to save a dollar or two, I recommend just waiting another day or two.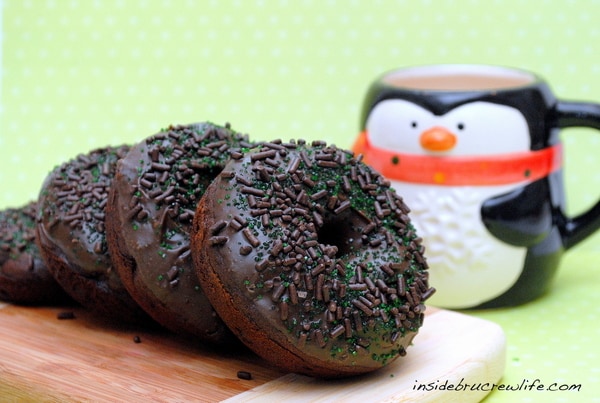 Then we got in line to pay where we waited for an hour and a half at least.
Now when you get in line, do you stand directly behind the number of the register you expect to pay at??? Or do you form a side line behind a register THAT ISN'T THERE!
And then each line was bickering back and forth about who was really number 17!!! It was super funny stuff, people!
We just stood there soaking in all the crazy irritable people! Lucky for us we had a guy that was easily 6'10" and weighed 400 lbs. in line with us! I don't think too many people wanted to argue with him.
It was 2 hours full of crazy Walmart people...but hey, the laughs from this date (and the savings) were totally worth it!!!! Now if only I had actually witnessed a fight or scuffle over something silly...you know like waffle makers 🙂
So, I'm curious...did you go shopping on Friday? Did you witness anything funny??? Or do you want some more Chocolate Mint Donuts?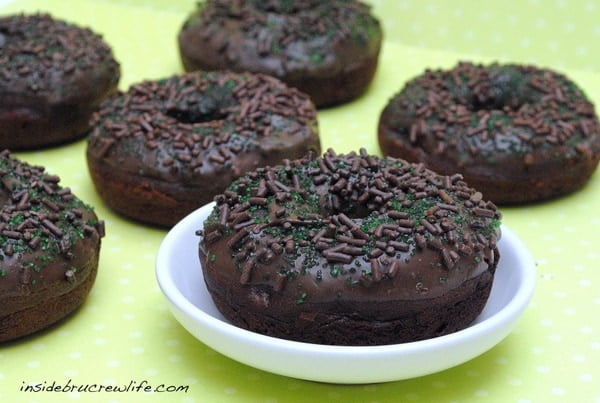 ****Still in a Chocolatey Mint mood...you need to check out the awesome Chocolate Cake that Aimee from Shugary Sweets made!!!
Chocolate Mint Donuts recipe: