Vanilla Chai Baked Donuts are a fun and delicious breakfast choice. Adding tea to the donut batter and glaze gives these donuts a fun flavor. Your house will smell amazing while the donuts are baking.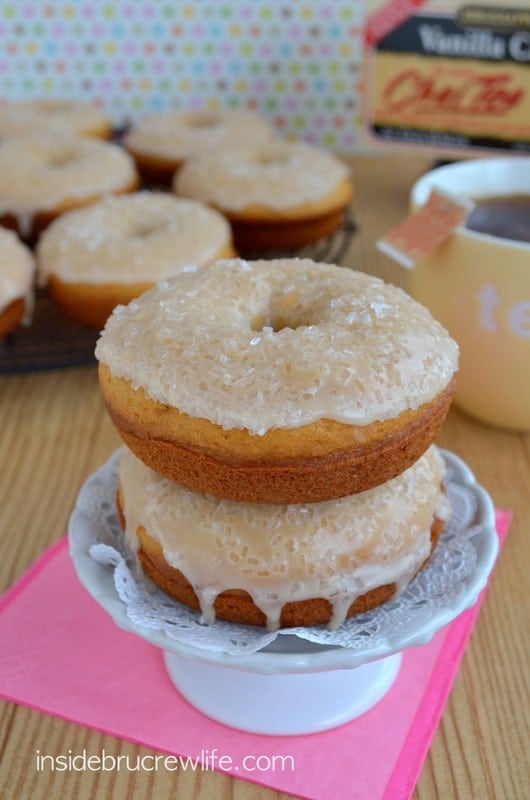 Growing up my mom had this little china tea set from my grandmother that we were only allowed to use when we were not feeling well. It was the only time those cups came out. For some reason drinking tea from those little cups always made me feel so much better.
My mom has passed that china tea set on to me now. I love to create special moments for my kids using the tea set from my childhood. Every once in a while I will get the tea set out and bake them some treats for a surprise tea party. By only doing it every so often, it keeps it special. They love to have the little cups of tea with lots of cream and sugar.
So when I was asked to try Bigelow Tea, immediately I knew I wanted to surprise my kids with another tea party. I think our last one was this past summer, so I knew they would love to come home from school and enjoy treats and and tea.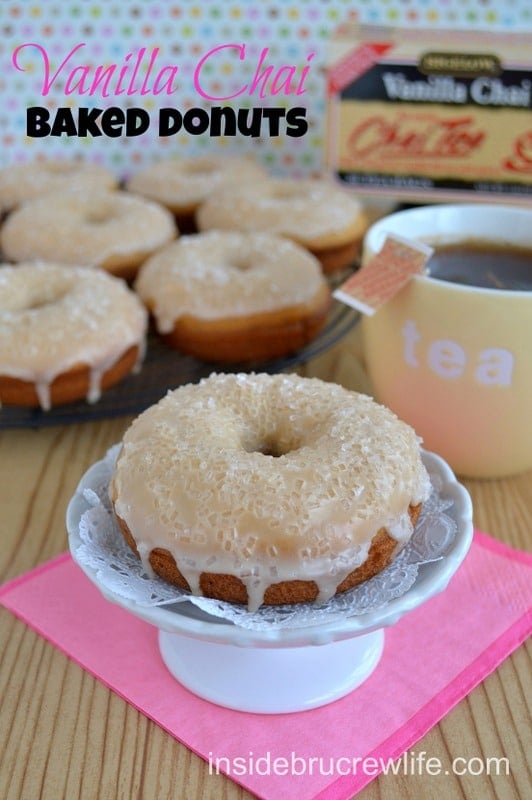 I headed to Walmart to check out the selection of Bigelow Tea that they offer. They had such a great selection of the tea at a great price. There were so many flavors to choose from. As I looked over the selection, I decided to make some Vanilla Chai Baked Donuts for the surprise tea party.
I was so interested to learn that Bigelow Tea is a family owned company. I love that family owned businesses tend to put more of a personal touch into their products. You can feel more of a warmth and care in what they sell. The tea bags are individually packaged in foil pouches that preserve the tea flavor. It makes them easier to store in a basket on your kitchen counter.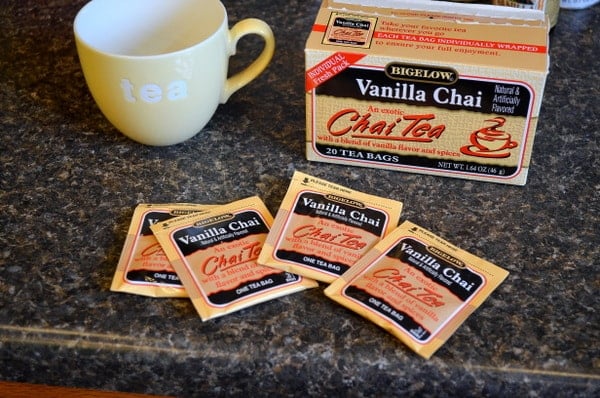 The first thing you need to do when baking with tea is to actually steep your tea. You start by boiling water and adding extra Vanilla Chai tea bags for a stronger flavor. The aroma coming from the tea cup filled my entire kitchen. I couldn't wait to infuse that amazing scent into my baked donuts.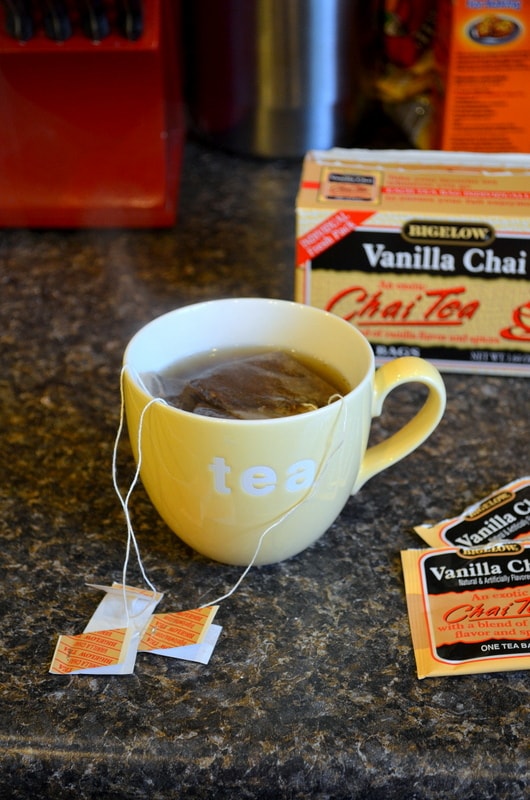 I stirred up my donut batter using some of the cooled tea. I also used a vanilla yogurt to increase more vanilla flavor and to create a softer texture in the donuts.
To fill donut pans with less of a mess, spoon the batter into a large ziplock bag and cut one tip off. When you are finished, throw the bag away. Isn't it nice to not have another pan or spoon to wash?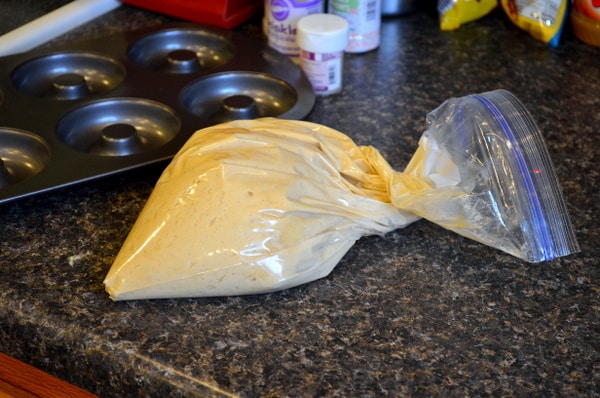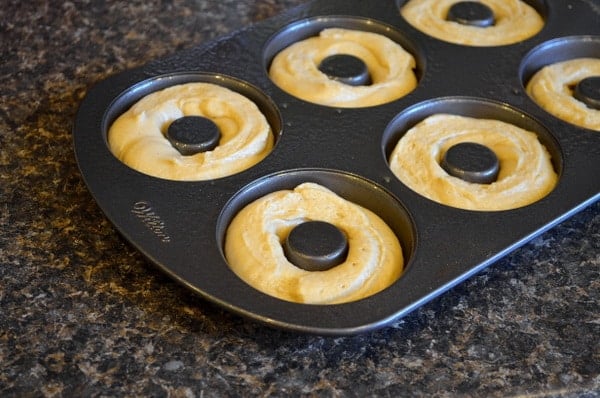 By adding more tea to the glaze, it increased the tea flavor even more in these donuts. The white sanding sugar on the top was the perfect touch for the glaze. These Vanilla Chai Baked Donuts were even better the next day after the glaze had time to soak into them. Keep them stored in a sealed container to preserve that freshness.
When my kids got home from school and realized they were having donuts and a tea party, they were so excited to invite all their "friends". I love the excitement and happiness that these little tea parties give them.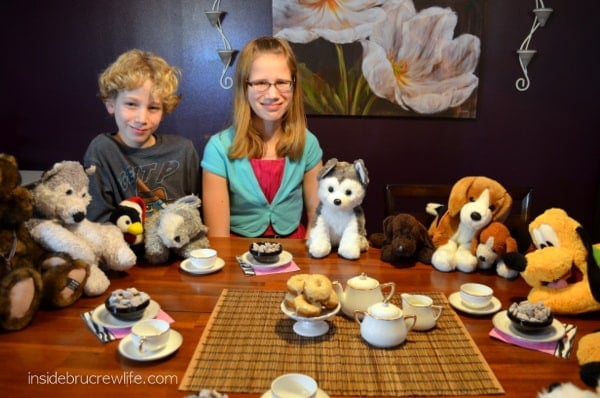 My hope is that they will remember these fun moments and be able to continue sharing these moments with their children when they are older.
I cannot wait to pass on the family tea set to my daughter after she is married. But I don't want that happening any time soon, so for now I will enjoy my little ones and their cute stuffed animal parties!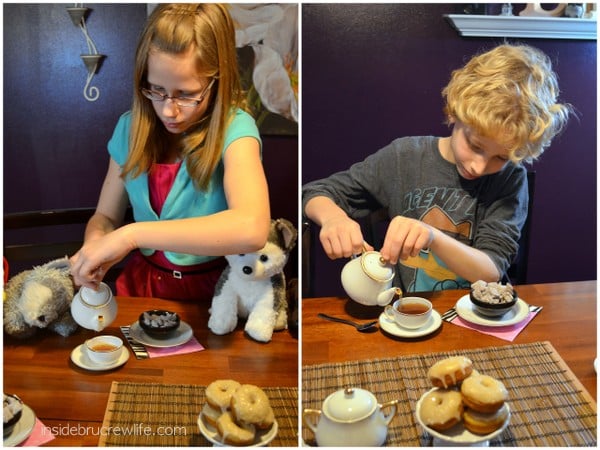 Connect with Bigelow Tea:
Website | Facebook | Twitter | Blog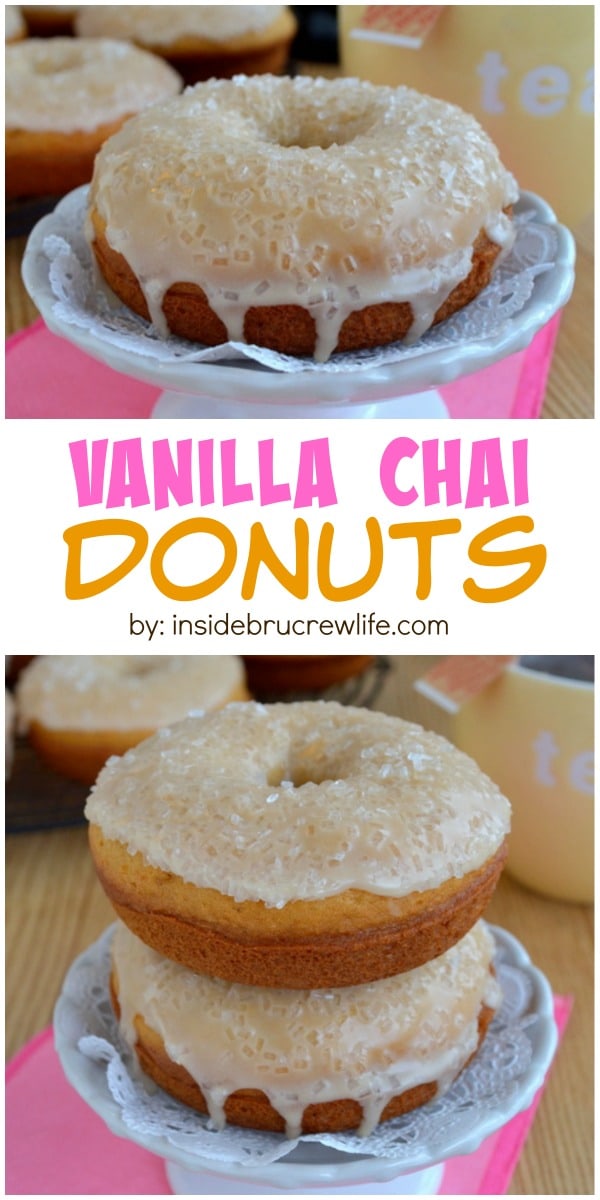 I am a member of the Collective Bias® Social Fabric® Community. This shop has been compensated as part of a social shopper insights study for Collective Bias® and Bigelow Tea #CBias #SocialFabric #AmericasTea" All opinions are my own.