These Coffee Chocolate Chip Muffins are a great way to start each morning. Easy muffins that can be made a day ahead are always welcome in our house.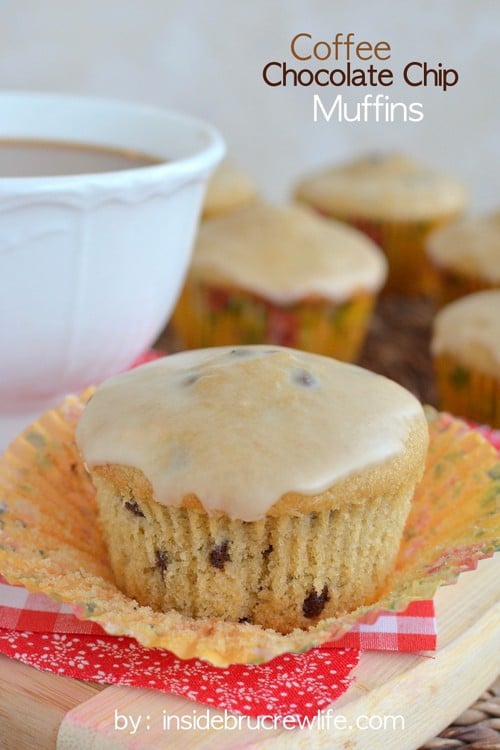 I have shared before that I don't do breakfast. Oh, I eat it every morning. Well, do meal replacement shakes count as breakfast?
We are still working out and watching what we eat, so that has been my last month lately.
But my kids obviously are not on that kind of an eating plan, so I keep baking up things for them to eat. Their breakfast of choice is a muffin.
Really any kind of muffin will do...as long as there is chocolate added to it. I think they would eat muffins 7 days a week, if I would bake them that often.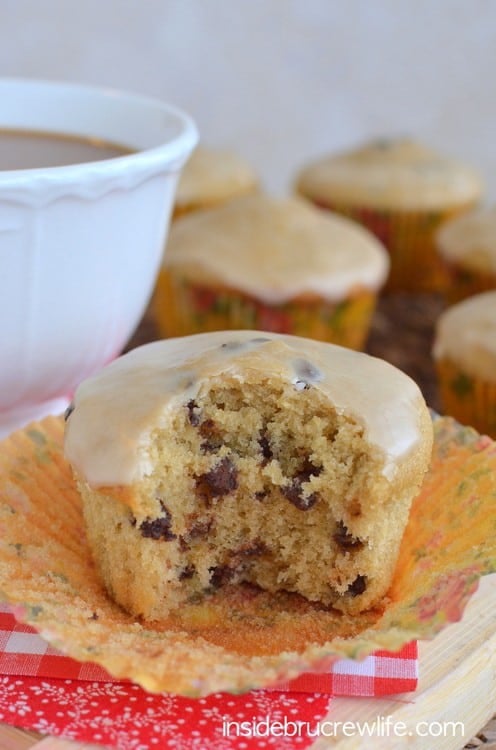 Our kids have picked up on our coffee habits. And honestly, we let them. Now don't get me wrong, they do not have a cup of Joe every day, but occasionally when I make a cup of coffee I will let them have a small (tiny) cup with me.
I really think it is the creamer and sugar that they like more. They also love adding coffee to their hot chocolate mix. That sweet tooth gene was definitely passed on. Thank goodness for being active and liking sports.
When I started thinking about what kind of muffin to make next, I decided that coffee should be part of the muffin. Can I just tell you that these were seriously awesome? I think I called them the bomb.com!
That got some major eye rolls from the oldest. He told me never to say that again. I think he would probably die if he knew I just wrote that on my blog 🙂 Haha! Oh, well! That describes these perfectly.
Coffee Chocolate Chip Muffins
These muffins were soft and delicious with just a hint of coffee and chocolate. Ok, it was more than a hint but it wasn't overwhelming. A mixture of coffee and milk gives the muffin batter just the right java flavor.
Then after they were baked and cooled, dunk the muffins in coffee glaze. It is the perfect topping to these muffins! Don't skip that step!! It really does take the muffins up a notch!
What if you don't like coffee?It's really an easy fix. Use all milk and vanilla extract instead.And then you can enjoy muffins with us every morning too! These really are easy to make up the night before and have ready for those crazy, busy mornings.
Ok, just staring at these Coffee Chocolate Chip Muffins has me craving them again! Guess what my kids will be eating for breakfast tomorrow? I see muffin baking in my near afternoon future.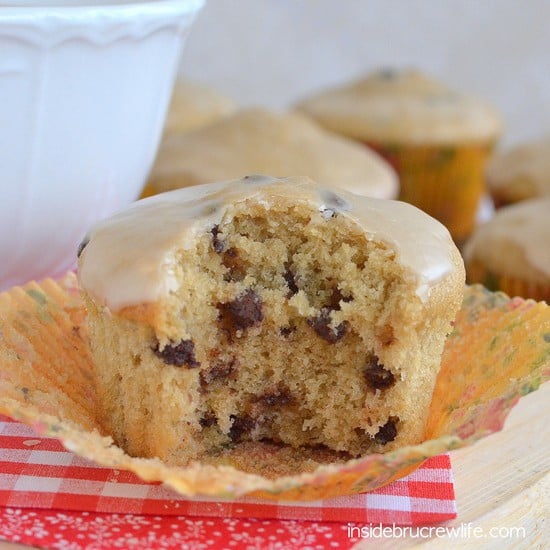 Stay up to date on all the BruCrew recipes here:
FACEBOOK | PINTEREST | TWITTER | INSTAGRAM | BLOGLOVIN
More muffin recipes that are tried and true in our house: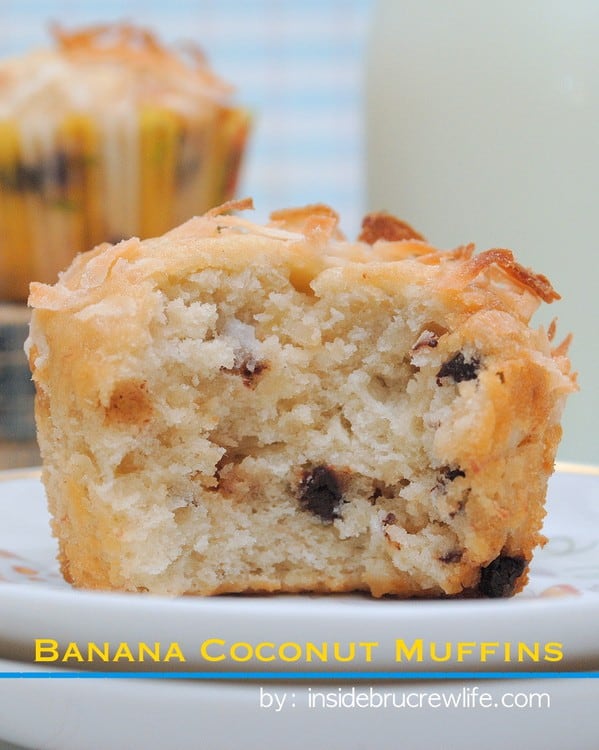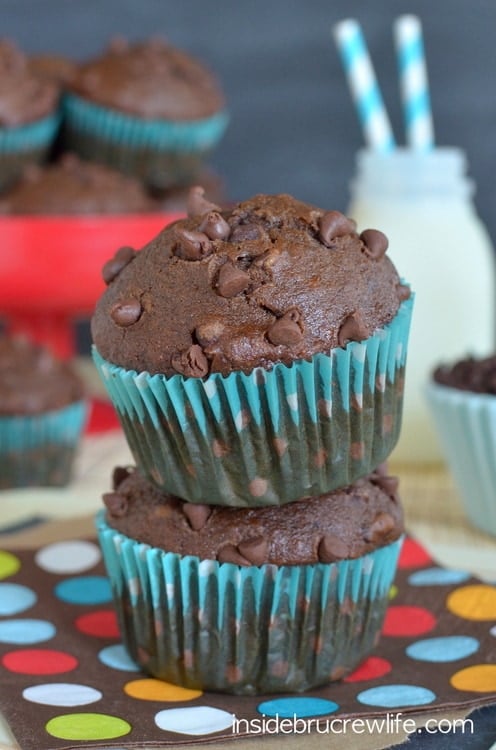 Double Chocolate Banana Muffins