This easy no bake Funfetti Chocolate Chip Cookie Icebox Cake is just what your summer parties need. Layers of cookies and sprinkle-filled cheesecake will not last long at all!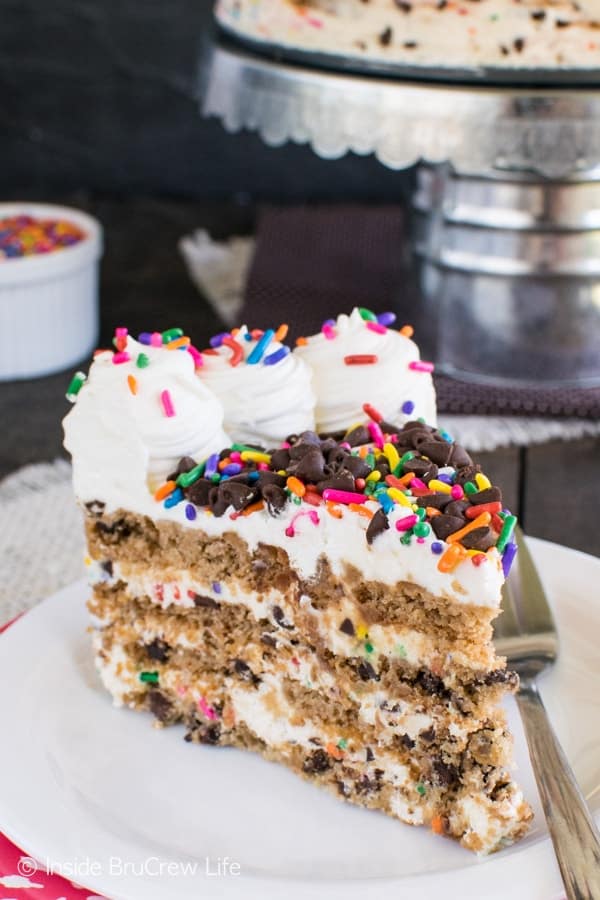 Summer is officially here. Well, it was here last week too, but we were in FL enjoying the beach and parks. This is the first week the kids have been home without school. Sheesh! I thought entertaining toddlers all day long was hard.
I was wrong. Teenagers are harder. We have given them a list of things we want done each day, and we have limited their screen time. And you would have thought we were asking them to do the impossible. That much whine should only be in a vineyard!!!
Don't get me wrong...they are very good kids. We are so blessed that they are respectful, (most of the time) helpful (most of the time), and pleasant to be around (most of the time). It's just those little screens that they don't want to part with during the day.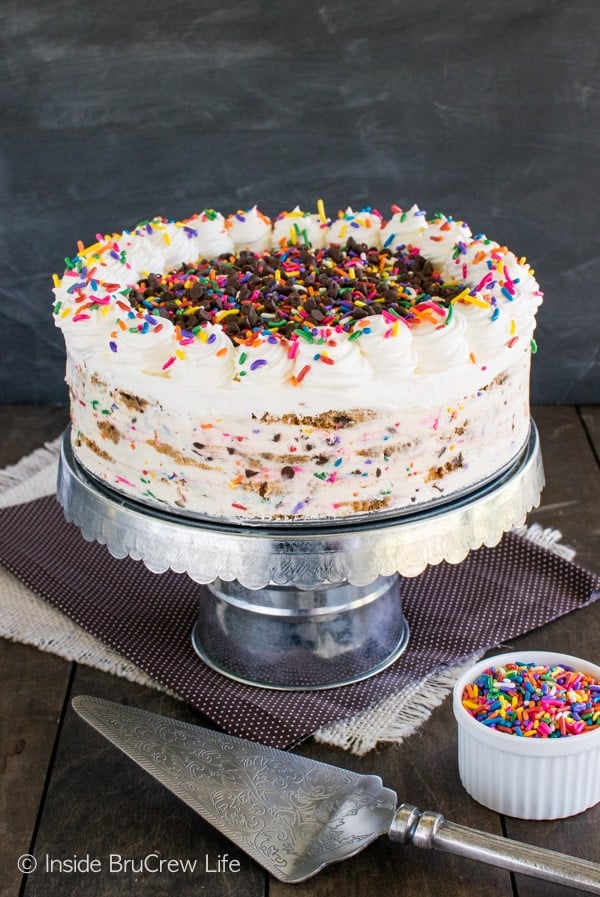 The other day our youngest son had two friends over to play. They rode bikes, played basketball, bounced on the trampoline, and did some video challenges. I was impressed that they stayed outside for so long.
A little while later I walked into the kitchen to find all sorts of food, condiments, and cups all over the counter. They were mixing up "fun"...aka gross...combos to try.
Things like salsa, ketchup, and Cool Whip were being mixed together in one cup. One spoonful though, and the rest was going down the drain. I'm glad they were having fun, but maybe next time they should use smaller cups to experiment with.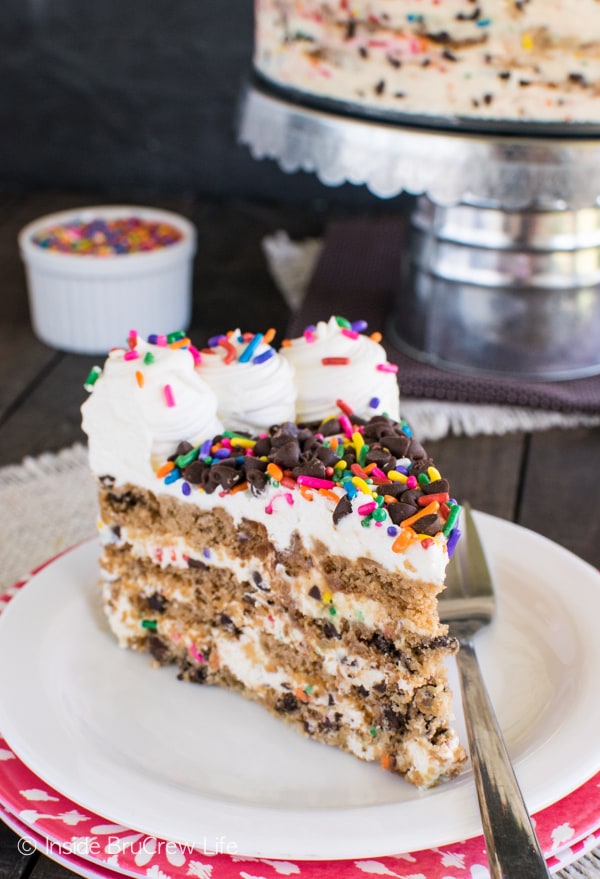 Now I don't know about you, but I prefer my Cool Whip mixed with things like cream cheese, sprinkles, and cookies. All those sprinkly layers just make me want to dive right into the pan of goodness!
This cake is so easy to put together, but everyone will think you got it from a bakery. Just smile and nod your head. They don't need to know how easy it is to make. Or go ahead and claim your fame to bakery style treats. LOL! I usually do!
I love using a springform pan to layer together the cookies and filling. This no bake cherry swiss rolls cake came out so well, that I couldn't wait to make another no bake version.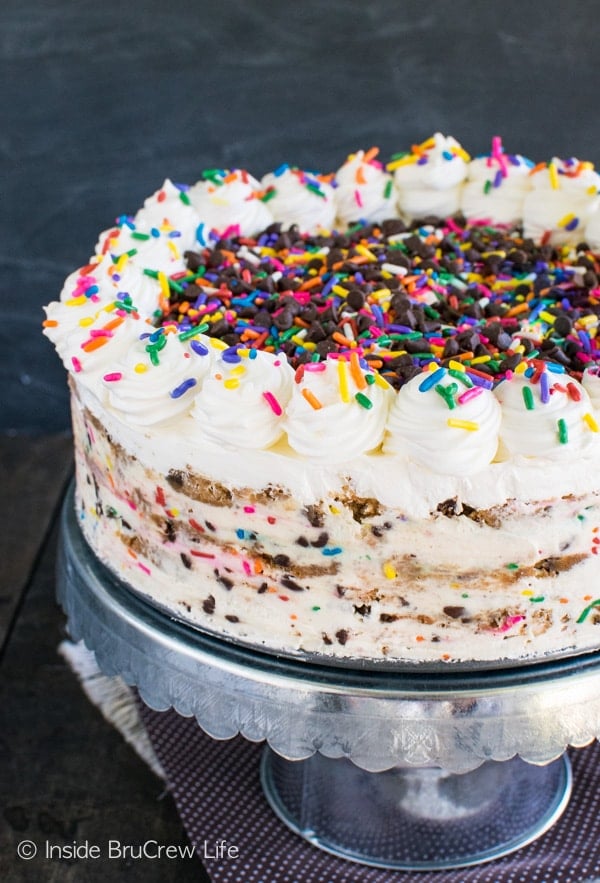 Adding sprinkles and chocolate chips just sort of happened. Every bite is definitely sprinkle-loaded. What can I say, I like sprinkles on my sprinkles!
Of course, if you bring this cake to share with friends, they may look around and ask who the birthday girl or boy is because it does kind of look like a party cake. I brought this one to our Wednesday night church dinner, and I think everyone was afraid to cut into it at first because they thought someone was celebrating a birthday.
No birthday here. Just a funfetti chocolate chip cookie icebox cake because...well, because I felt like it. We don't need a special reason to party with no bake cake, right?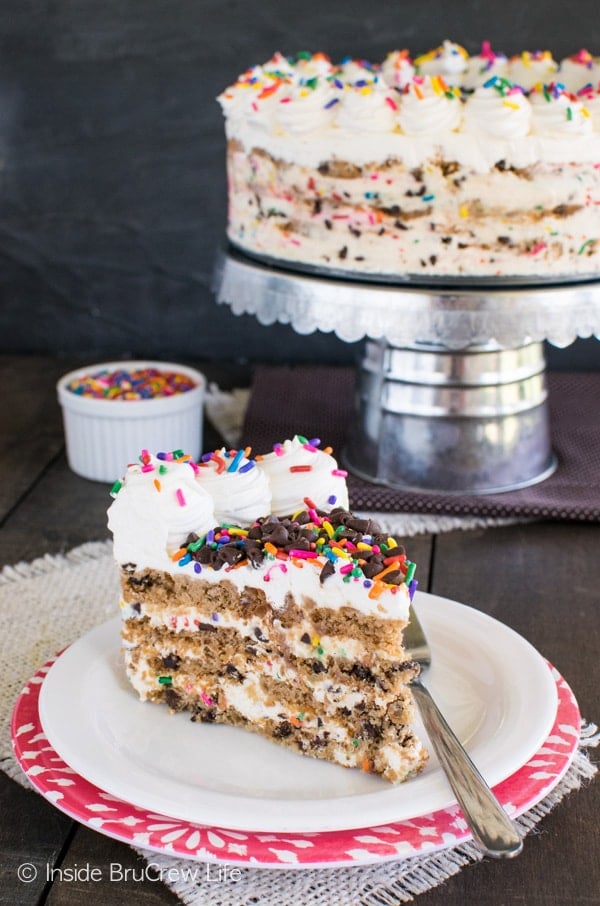 More fun recipes to add more sprinkles to your life!!!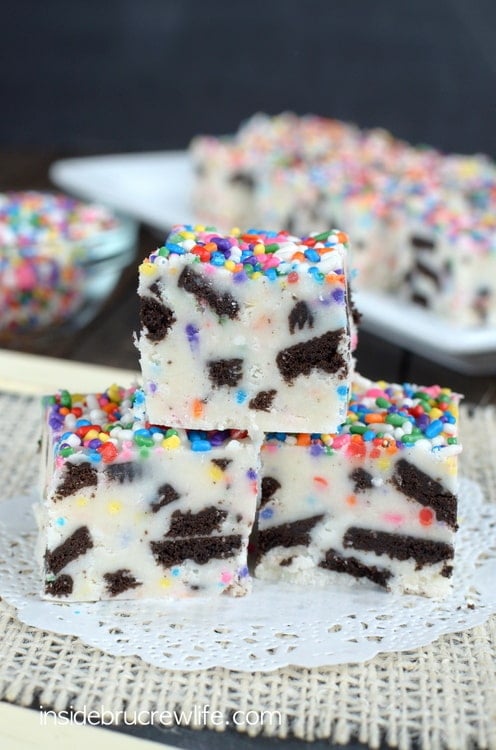 Funfetti Cookies and Cream Fudge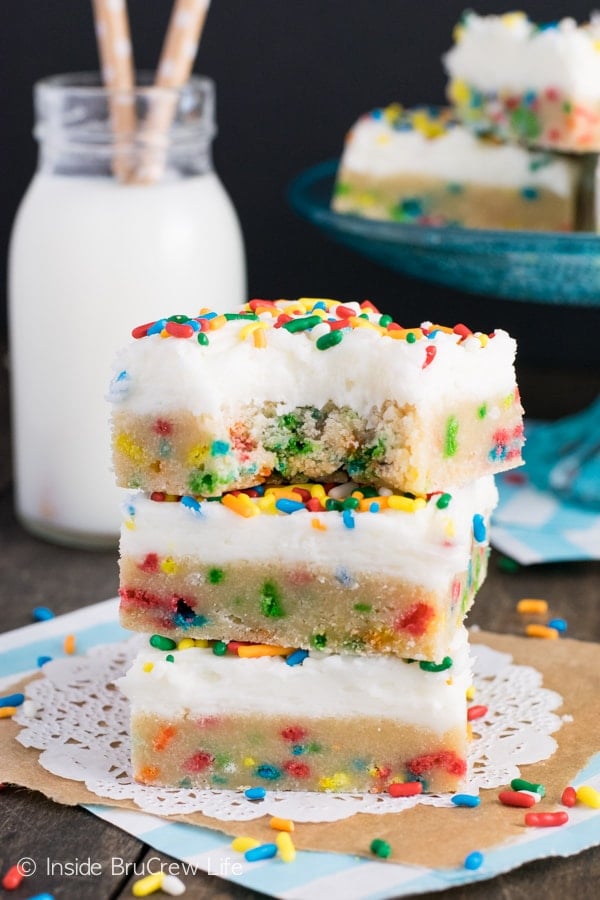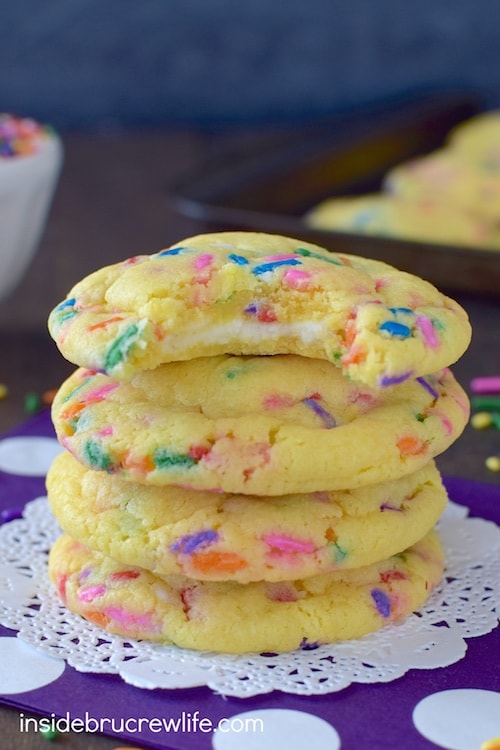 White Chocolate Lemon Funfetti Cookies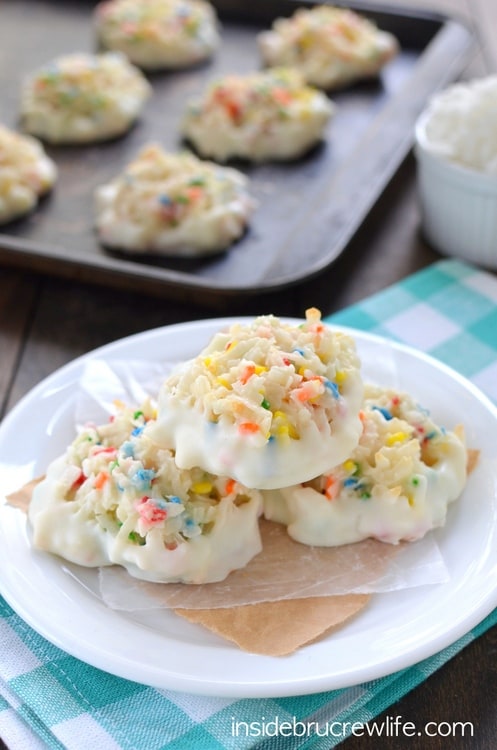 White Chocolate Funfetti Macaroons
*This post contains an affiliate link. We do receive a small percentage from sales made from these referrals. Thank you for letting us share products with you this way.