A batch of these Glazed Apple Cider Muffins baking in the oven will make your house smell delicious this fall.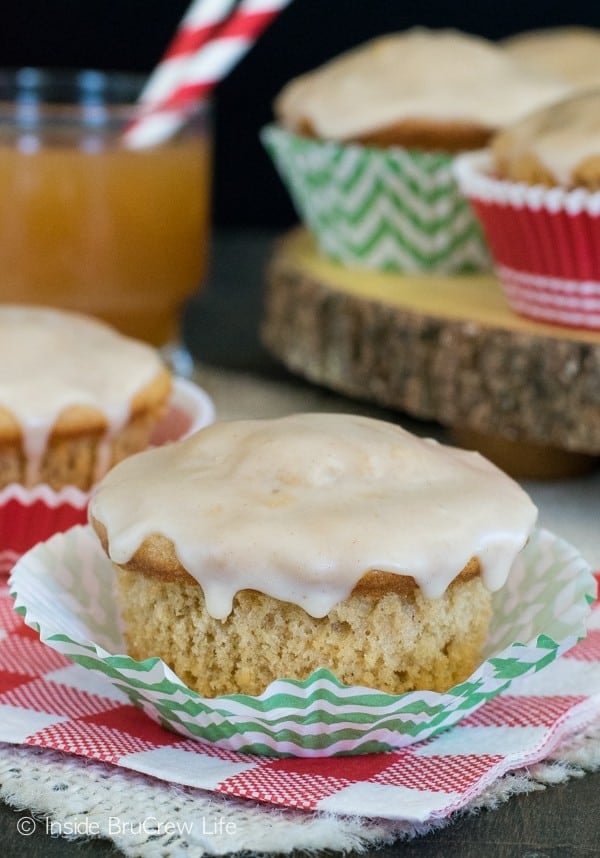 One of my favorite things to do in the fall is to head out to the apple orchards. There is something about eating a freshly picked apple out in the fields.
I also love making homemade apple pie filling when we get home. When our kids were younger they loved going with us to the orchard. We would fill a big basket with apples, then head to the stand that sold apple cider. Apple cider from the farm stands is so much better than that gallon jug at the store.
Now that our kids are older, they look at me funny when I mention doing trips like these. In fact, I didn't even mention it this year. Partly because things have been crazy busy here, and partly because I knew the family's answer.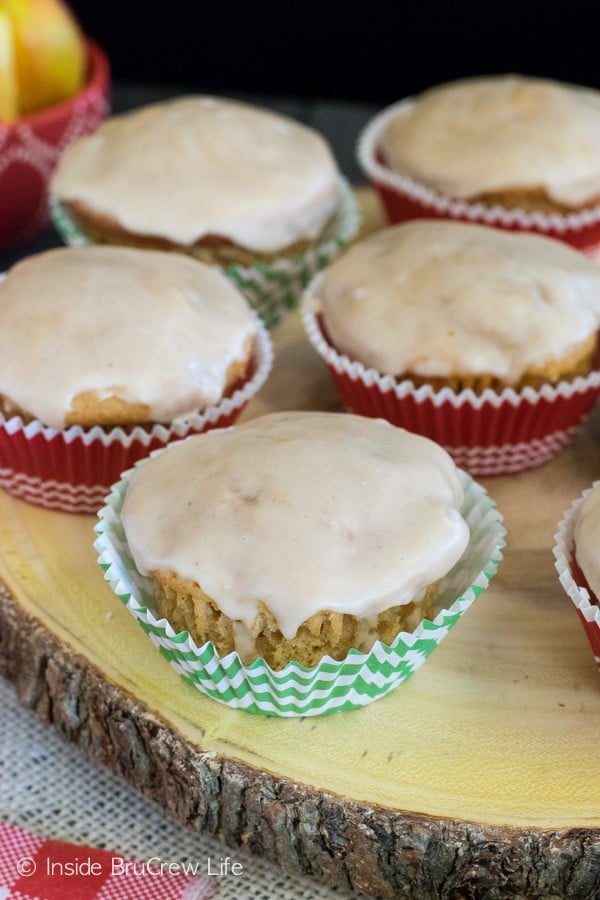 I did break down and bought a gallon of apple cider at the grocery store because I was craving some. It's not quite the same, but it works in a pinch. I had a few glasses and thought the kids would do the same. Only the apple cider sat there untouched for a few days.
Finally I decided to use it up in a few baked goods like these glazed cinnamon apple donuts. Breakfast food always goes over well in our house.
It's a good thing I'm one of the breakfast contributors over at Food Fanatic. I knew muffins would catch the kid's attention, so I made a batch of muffins using the apple cider twice. Dunking the muffins into an apple cider glaze was a very good idea. The glaze helped seal in some moisture in the muffins, keeping them from drying out.
These muffins disappeared in a hurry here. They are great for breakfast, an afternoon treat, or a midnight snack attack. Not that I would know or anything. Wink, wink!
Head over to Food Fanatic to print the glazed apple cider muffins recipe.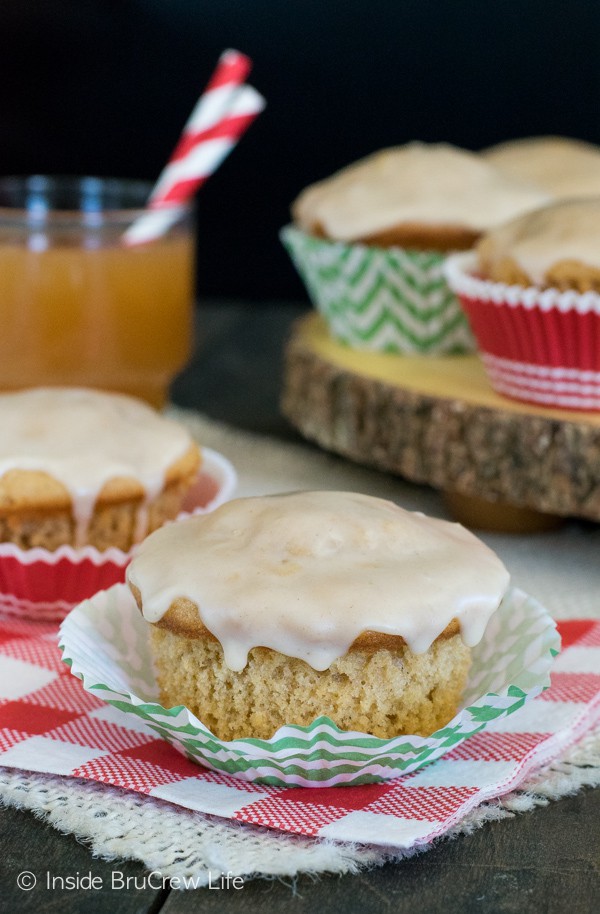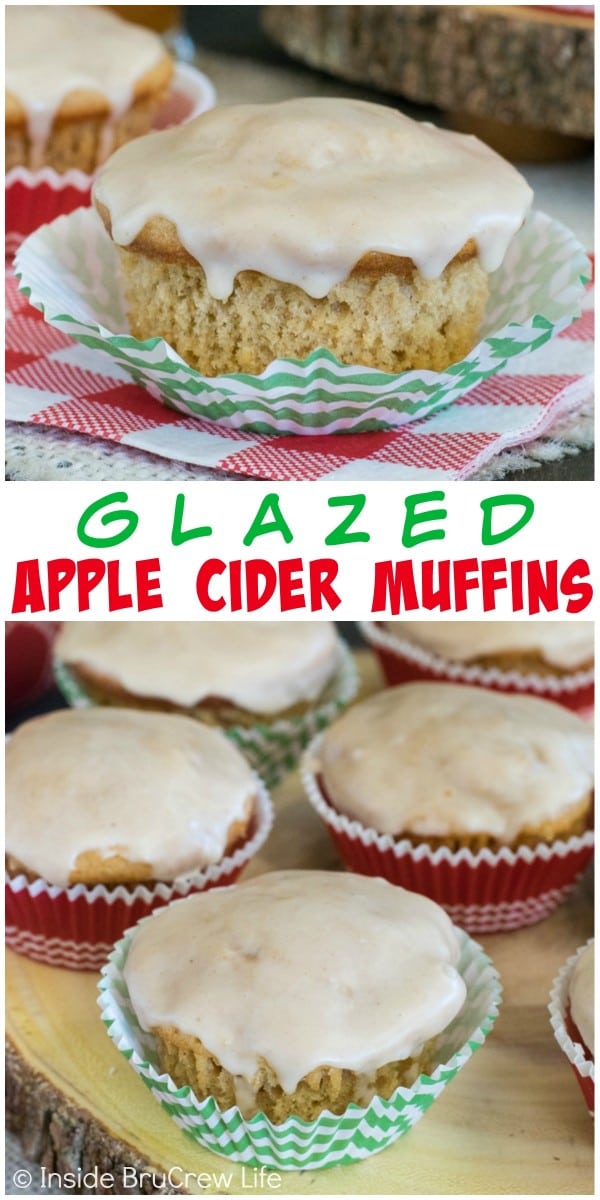 More breakfast choices full of apple goodness: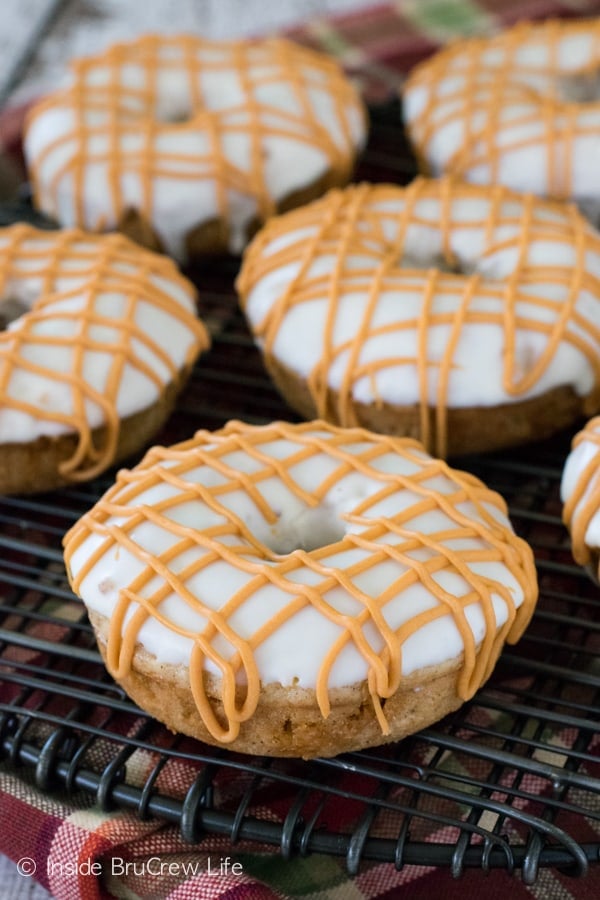 Butterscotch Apple Cake Donuts