A thick cookie crust and bright green key lime filling make these sweet and tart Key Lime Bars a must make recipe this summer.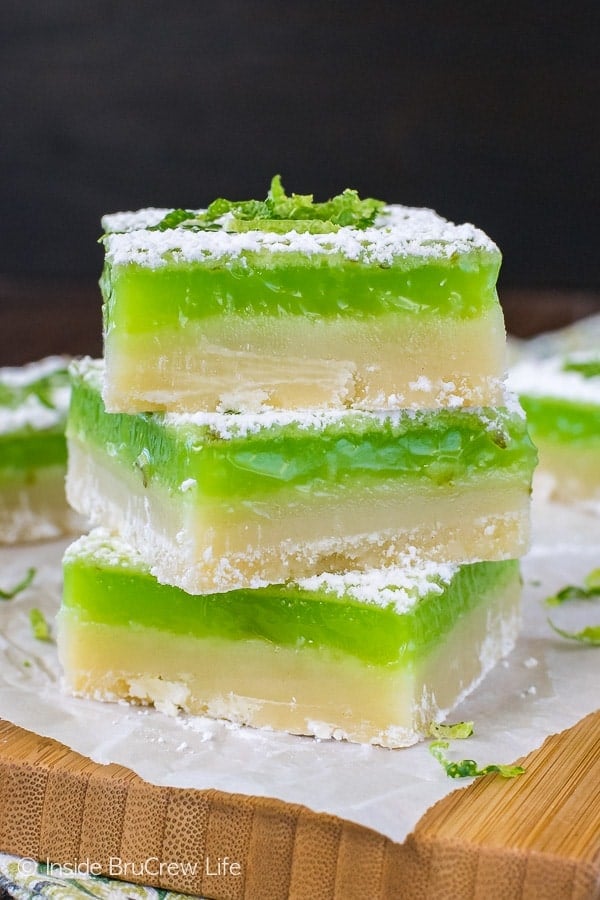 Why You Will Love These Bars
It has taken me some time to come around to liking citrus desserts. The past few years I have made and eaten more lemon and lime desserts and have come to an appreciation of their flavors. Of course, if I'm given the choice of only one dessert, anything chocolate is going to beat out the citrus.
Key lime has a special place in my heart though because my hubby and I went on our honey moon to Key West many years ago. It was there that I had my first slice of key lime pie. Chocolate dipped, of course.
Key lime pie is one of my hubby's favorite desserts. He also loves these mini strawberry pies. Oh, my word! I totally need to mash those two desserts together. What do you think?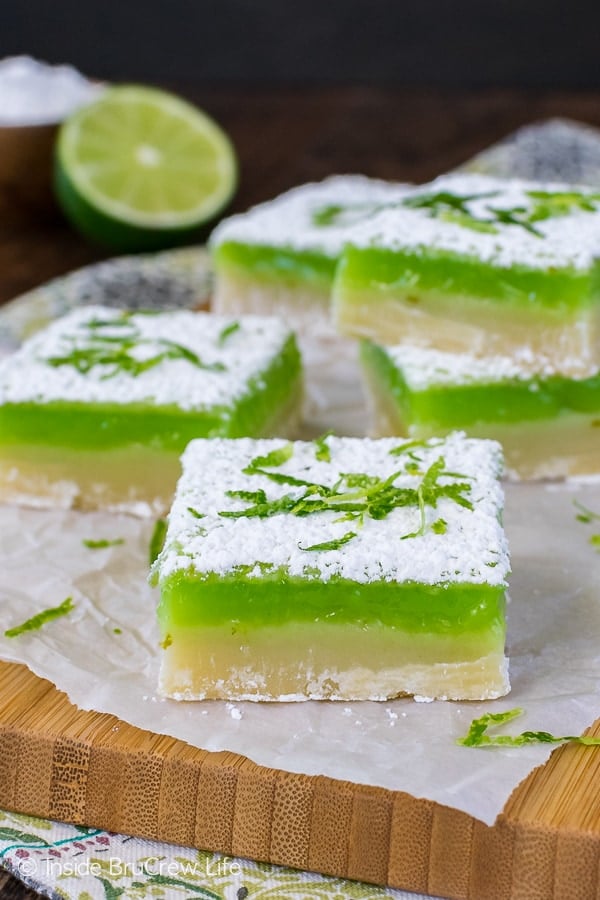 Last year I had a friend ask me to come up with a lemon bar recipe for her to make at her bakery here in town. After some fun testing in the kitchen, I came up with the best lemon bars, in my opinion. Even my chocolate loving self was digging those lemony bars.
I do think the thick cookie crust is what helped me fall in love with them. It's my preference to have a sweet crust that is the same or thicker than the filling. You could totally make a smaller crust if you want the filling to stand out more. Just do half the crust ingredients and bake it for 12-14 minutes.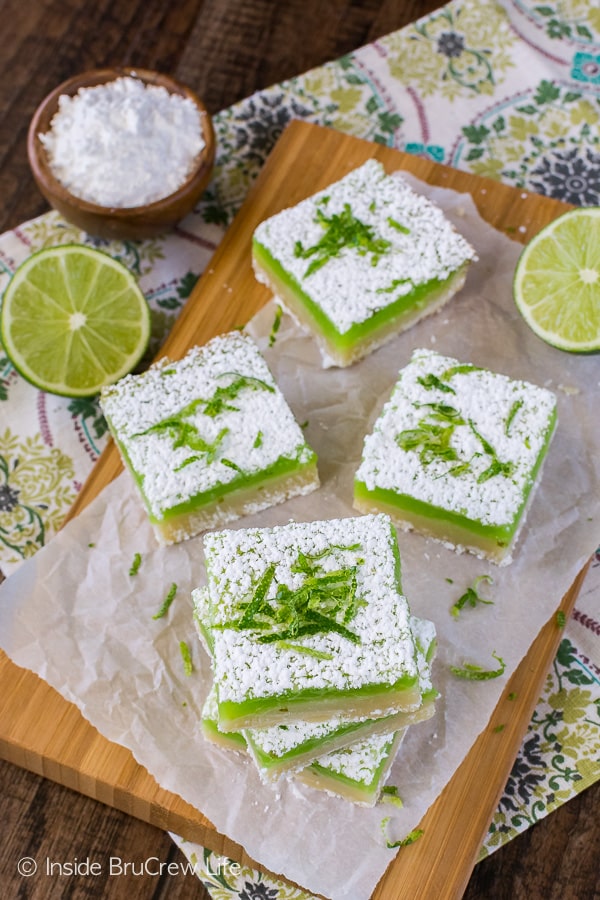 Last month I was cleaning out the fridge and I found a bottle of key lime juice from when I made these blueberry key lime cheesecake bars last summer. Of course that bottle was too old, so it got pitched right away. But that got my brain going in about 10 different directions for fun key lime summer desserts.
How to make Key Lime Bars
The first thing I wanted to do was make those lemon bars with key lime juice. I added a little bit of green gel food coloring to make the filling bright. That's totally up to you. If you do not add the food coloring, your filling will be a much lighter color because key limes are yellow.
The color does intensify as the bars bake, so add your food coloring sparingly.
CLICK HERE TO PIN THIS RECIPE FOR LATER!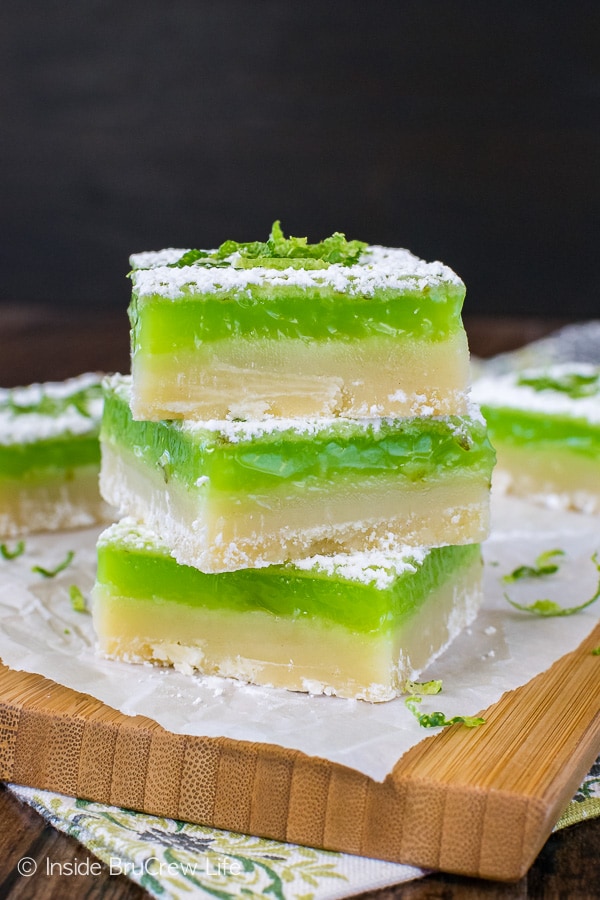 The hardest part of these bars is the waiting period. I couldn't wait to cut into these key lime bars, but they need to be completely chilled before you slice into them. I like to use a hot dry knife to make my slices perfect. A dusting of powdered sugar and some lime zest makes them ready to be devoured.
They would be the perfect dessert to bring to picnics and parties this summer. The bright green color makes them so fun and cheery!
Still craving more key lime inspired desserts? You have to check out this Key Lime Pound Cake. I'm loving the key lime drizzles over the top! And this Tequila Key Lime Bundt Cake is absolutely gorgeous too! The swirls of fruit in this Raspberry Key Lime Pie are calling out to me. I know my husband would love that for sure!