Lemon Mousse Dessert Cups are a fun and easy treat to serve for dinner parties or as a little summer treat at picnics.
*I am partnering with ADA Mideast this month to bring you a fun dairy dessert.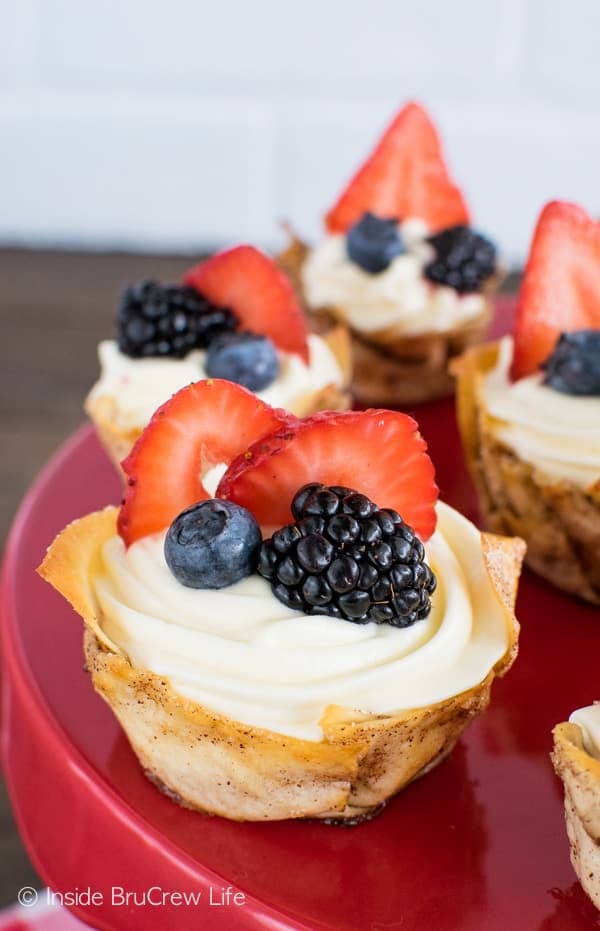 PIN IT NOW TO SAVE THE RECIPE FOR LATER!
I still find it funny that I went so many years thinking that I didn't really like lemon treats, and then this year I can't get enough lemon goodness in my life.
Before you know it, I will be eating brussel sprouts and loving it. Naaaah! I don't think that will ever happen.
My mother-in-law keeps trying to convince me that her way of making them is good. No matter how many times I try them though, I just can't handle it. Apparently those savory taste buds haven't matured yet.
Did you know that June is National Dairy Month? It's so important to make sure that you are getting enough dairy and protein in your diet and teaching your kids to do the same.
Each of us should be eating 3 servings of dairy foods each day to get the recommended amount of nutrients that our bodies need. Most people do not eat this much though. Add some cheese, yogurt, and milk to your meal plans and grocery lists to help your kids grow and develop into healthy adults.
Another fun thing to remember and appreciate are the farmers that make all dairy in your stores possible. Dairy farmers work hard ever day of the year taking care of their cows, so that we can enjoy fresh milk and cheese.
I have had the opportunity to visit a few different dairy farms with American Dairy Association, Mideast, and I came away impressed with how much love the farmers have for their cows. They really do work hard to make the animals comfortable and healthy, so that our foods are safe.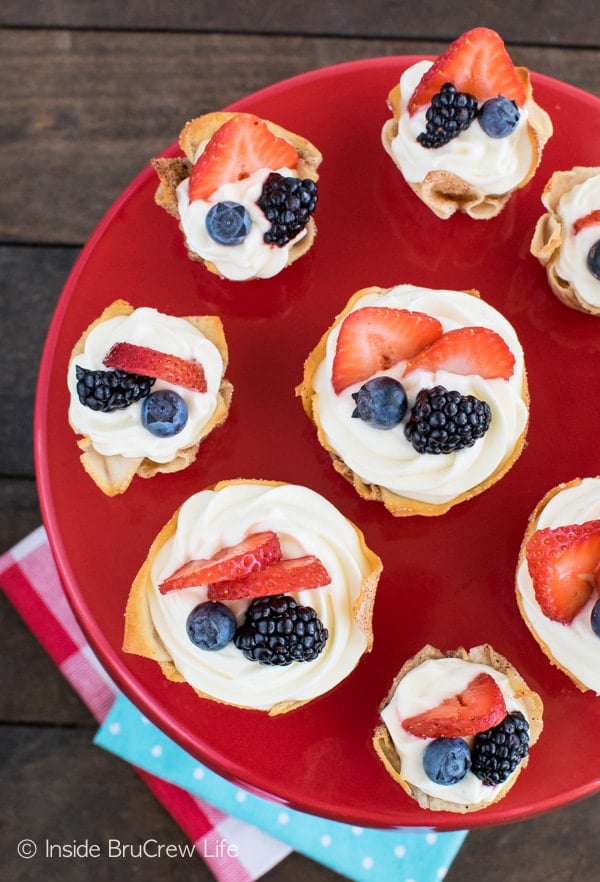 So, how can you add more dairy to your diet? My kids love cold drinks on hot days, so they like to drink a java chip milkshake made with milk and frozen yogurt throughout the summer.
I also like to add plain Greek yogurt into meals and snacks whenever I can. Our kids love cheesy dinners, so I also add yogurt to this veggie supreme pasta bake for a double hit of protein.
These little lemon mousse dessert cups are a fun way to add a lot of dairy to a cute little dessert. Cream cheese, yogurt, and heavy whipping cream give each little cup a triple dose of dairy power. Talk about a protein packed punch!
I mixed in some lemon curd to make a delicious little cheesecake filling for these cinnamon sugar dessert cups. Finish each one off with some fresh fruit and you have a fun treat for any time of day.
The small mini cups are perfect bite sized treats that work for parties and picnics, and the larger cups are great for smaller dinner parties. Or eat them for breakfast like I did. I mean it is fruit and dairy, after all. Wink, wink!
Connect more with the American Dairy Association:
Facebook | Pinterest | Twitter

*Inside BruCrew Life was compensated by ADA Mideast for my time in creating this recipe and post. All opinions are 100% my own.