Two layers of fudge and cookie chunks makes this Mint Chocolate Cookies and Cream Fudge kind of hard to resist.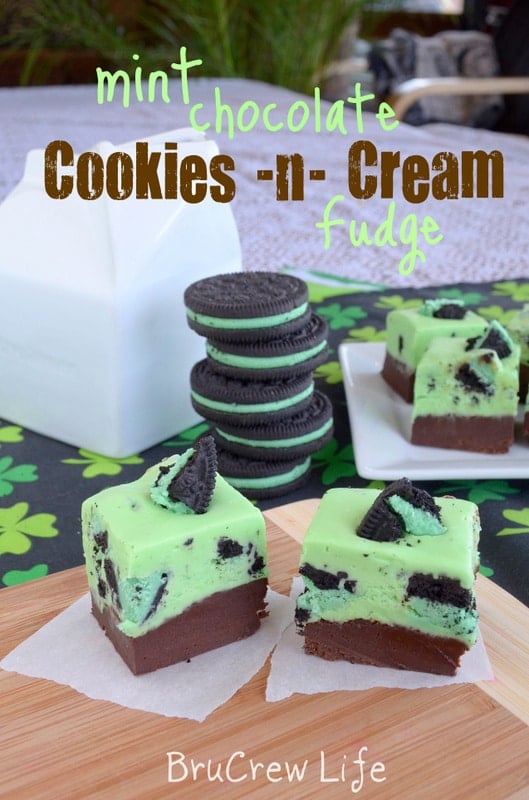 Today is my reveal for the secret recipe club.
This month I had the priviledge of choosing a recipe from Hilary's blog, Baking Bad.
I was pretty excited to get hers because she lives about an hour from me, but we have never met...one day, maybe?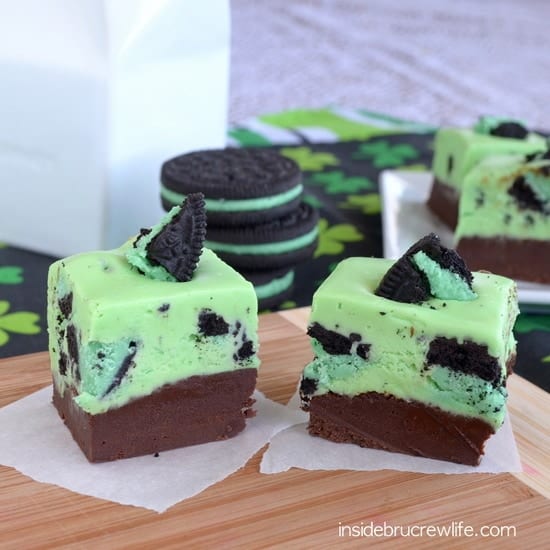 I was so inspired to cook some better food as I went through her blog...inspired to actually make some yummy food.
But my heart is always pounding after yummy sounding and tasting desserts, so off I went to check out her treats. I knew the minute I saw her mint fudge.
That was it...plus I had just bought mint Oreos. Cha-ching!!!! This was going to be awesome!
And the best part was going back later and realizing that Hilary adapted it from my blogging BFF Aimee.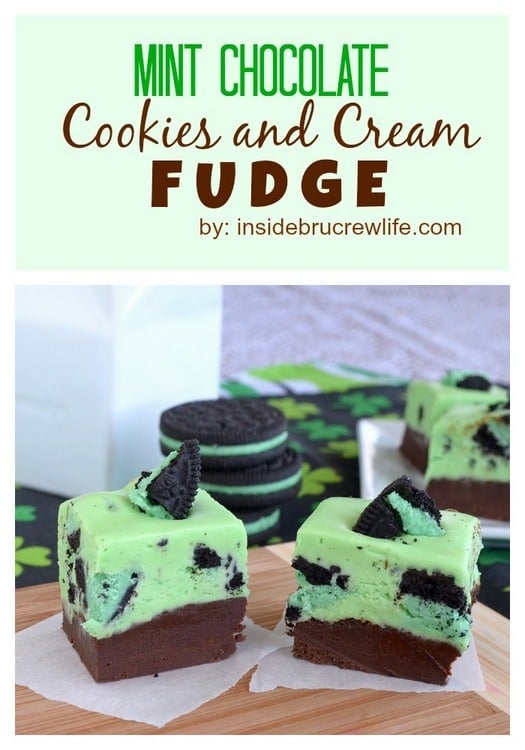 If you have been reading my blog for any time at all, you know one major thing about me...I love to jazz my desserts up with all sorts of sugar bling. Hilary's fudge got the royal treatment in my kitchen.
First it was given a bottom layer of dark chocolate fudge. Then it was topped off with the cookies and cream layer that had been colored a bright fun green color.
I seem to have a thing for two toned fudge. Remember this Cappuccino Fudge and this Red Hot Oreo Fudge???
This Mint Chocolate Cookies and Cream Fudge may have converted me from just using a can of frosting for my fudge. I absolutely loved how creamy the sweetened condensed milk and fluff made it.
Definitely a good thing I sent most of it to work with my husband. Otherwise, I would be face planting right into the pan about now!!!