Layers of chocolate and coffee make this Cappuccino Fudge a delicious treat to make for holiday treat trays.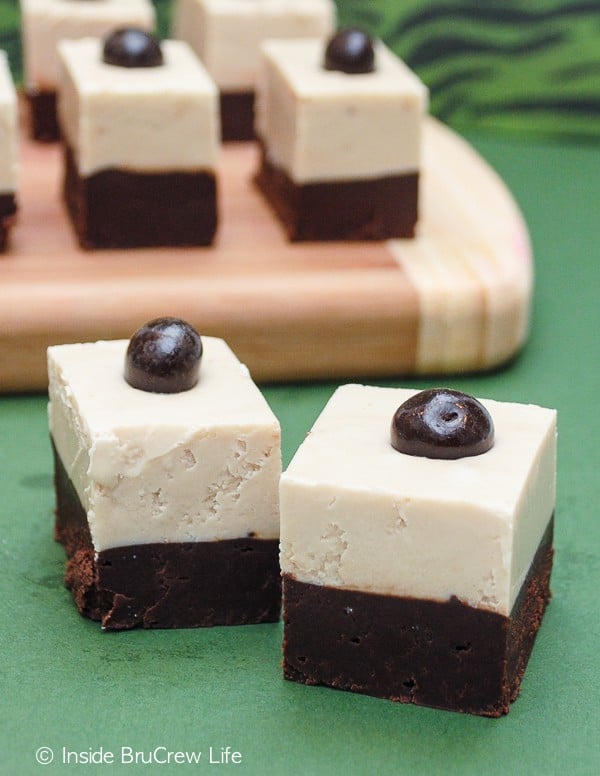 Something that I have never understood is how people drive around with their car bouncing.
You know the cars I'm talking about right? The ones that come up behind you booming.
The bass turned up so high that their car actually bounces while they wait for the light to turn green.
I have to admit these cars drive me nuts. Why? Because their "music" actually makes my vehicle and my body inside bounce. Honestly, if I hear a car like that coming I will turn down another road or make an unplanned stop just to avoid sitting at the same red light.
I'm sure the person in the bouncing car is very nice, but I would prefer not to bounce with him or her.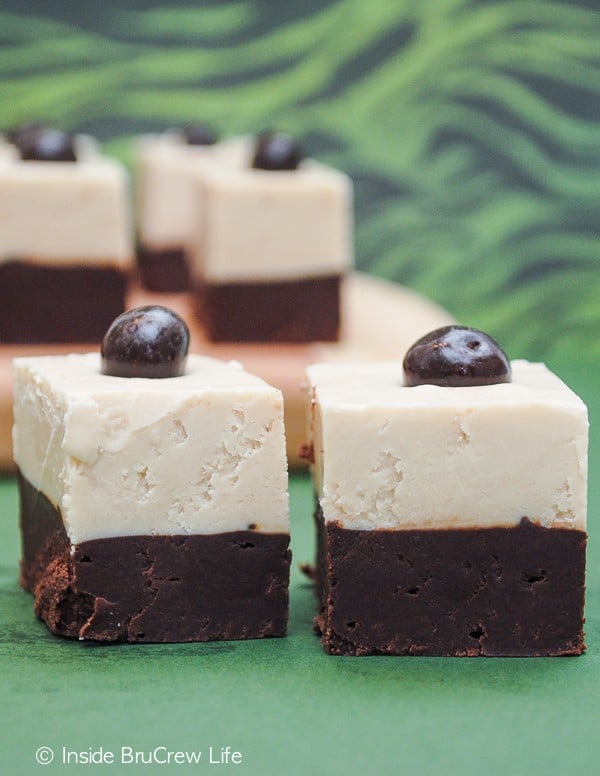 Now something that I would NEVER avoid is a good fudge. Last week there was fudge popping up all over blog world and it made me remember some cappuccino fudge that I tried this past summer.
Fudge has always been one of those treats that seemed too hard to make. Until one year when I bought one of those food magazines that are at the checkout lane.
Curse you food magazine lords…you know that if it is right there, and the front picture catches my eye,
then I will buy it. They really know how to get you.
Anyway, one year there was a recipe for easy fudge. And by golly, it is the easiest way to make fudge. Two ingredients and a microwave…how easy is that?
And at this time of year, when there are so many cookies to make for parties and friends, we all need a couple easy recipes to make in a jiffy.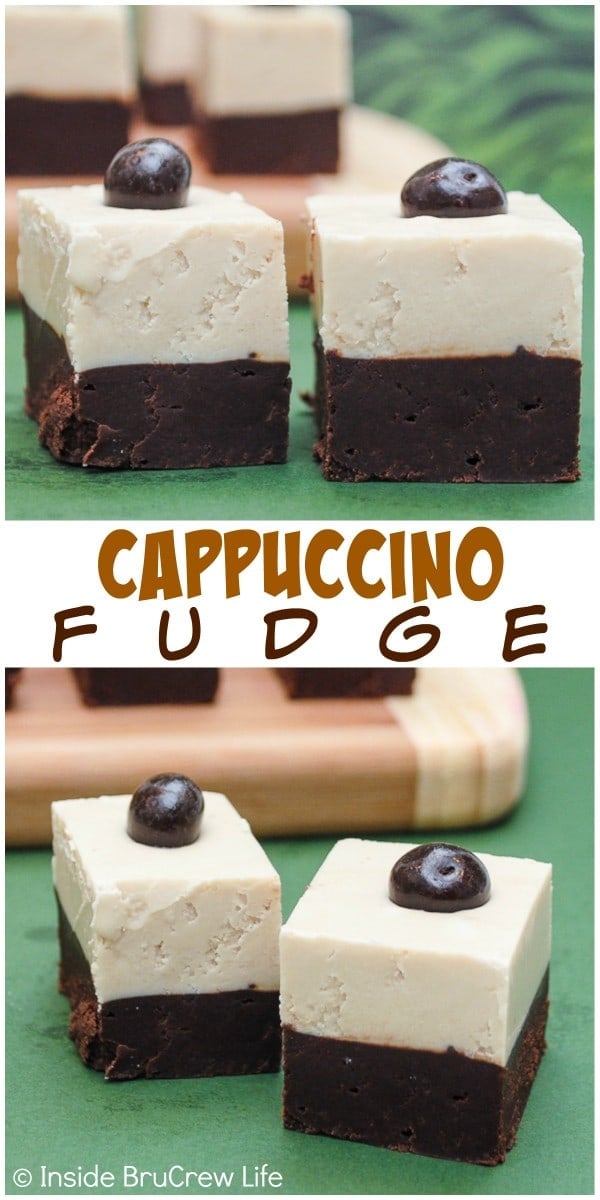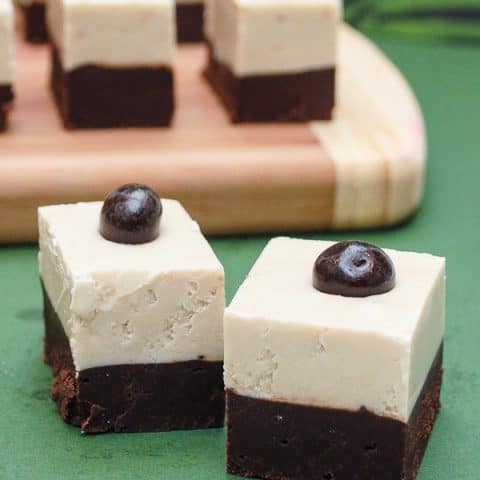 Cappuccino Fudge
Yield:
49 pieces of fudge
Layers of dark chocolate and coffee fudge make this a fun treat.
Ingredients
2 cups dark chocolate chips
1 - 16 ounce can dark chocolate frosting
2 cups white chocolate chips
1 - 16 ounce can white frosting
1 Tablespoon heavy cream
2 Tablespoons instant coffee
49 chocolate covered coffee beans (optional)
Instructions
In a small bowl microwave the heavy cream for just a few seconds, and then add the instant coffee. Set aside to dissolve.
Place the chocolate chips in a saucepan over low heat. Stir until melted and creamy.
Place the container of chocolate frosting in the microwave for 1 minute. Stir and pour into the melted chocolate chips. Stir until creamy. Pour into a foil lined 8x8 pan and refrigerate.
Heat the white frosting for 1 minute. Stir in the heavy cream coffee mixture.
Melt the white chips in another saucepan over low heat. Stir the coffee frosting into the melted white chips. Stir until creamy.
Pour on top of the chocolate layer. Place coffee beans every inch. Let set until firm. Cut into 49 squares. Store in a sealed container.