Grab a spoon and a spot in the shade while you enjoy a few of these No Bake Pina Colada Cheesecake Parfaits! These creamy cups are the perfect treat for summer picnics or parties!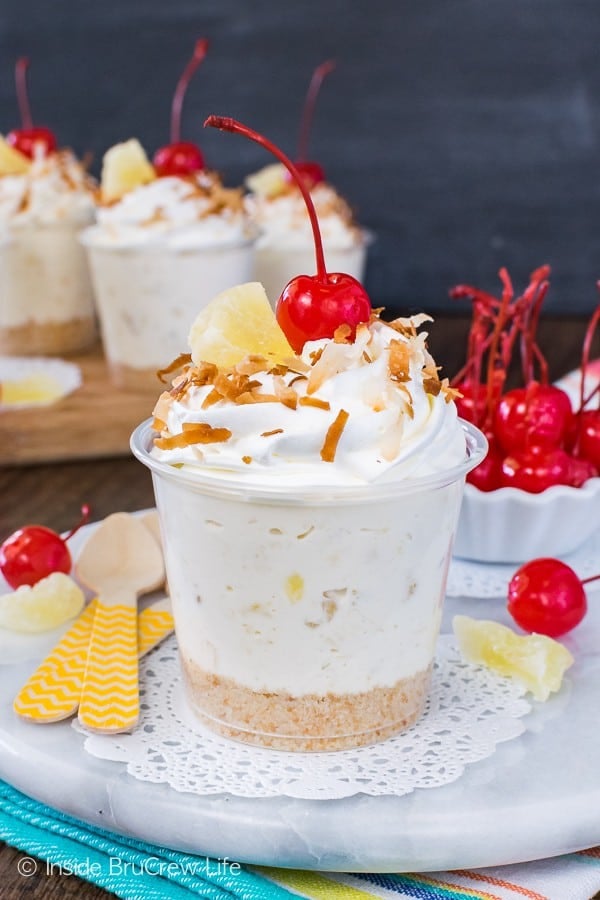 This past week our family enjoyed some time away at the beaches in Florida. A week of sunshine, waves, and sunsets was just what we needed after a busy year of school and work. If you follow us on Instagram, you may have seen some of the fun things we were doing.
We decided to make most of our meals in our room since it had a mini kitchen. It's nice to have food in the fridge for quick and easy meals after a long day in the sun.
Of course, vacations also call for a few meals out. My favorite thing to order are shrimp tacos, and there is nothing better than a shrimp meal on a beach.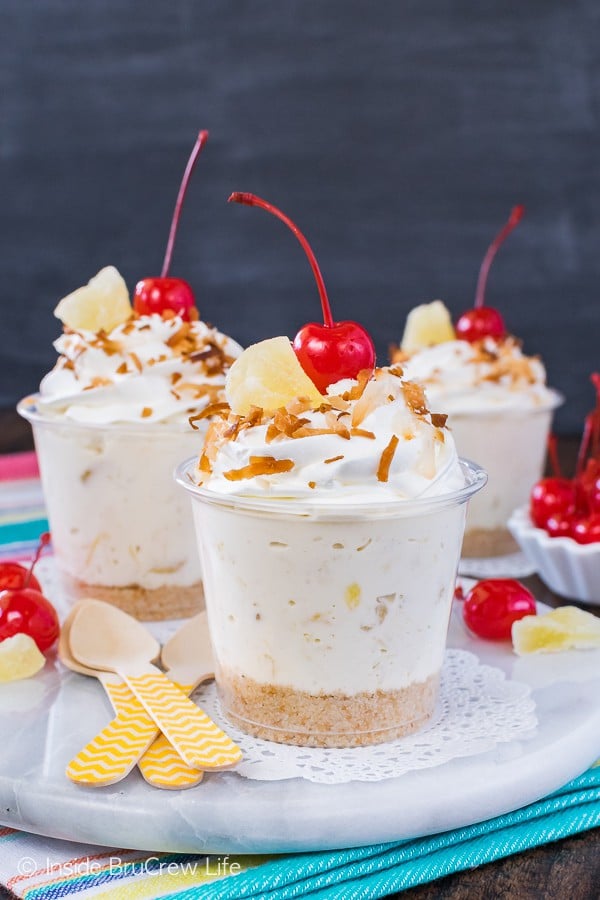 I thought these fun pineapple and coconut treats would be the perfect dessert to share today since I'm totally all about tropical desserts right now.
If I keep a few of these little cheesecake cups in my fridge, it will be just like being back at the beach, right?
I mean they taste like the fun tropical drinks you get on the beach, and they look like them too. It's the perfect plan to always feel like I'm on the beach. At least west Texas has lots of sand like a beach...just no blue water to go along with it.
Have you guys been enjoying these easy no bake desserts that we have been sharing? I had so much fun coming up with these no bake mocha mint cheesecake parfaits and this no fail orange creamsicle fudge a few months ago for a teacher's luncheon.
These little no bake pina colada cheesecake parfaits were another treat that we took one of the days. The coconut cookie crust and creamy coconut pineapple cheesecake will transport you to the tropics after one bite.
I suggest keeping your eyes closed as you savor your bite because then you can totally think your body is on a beach somewhere instead of sitting in the hot sun of your backyard.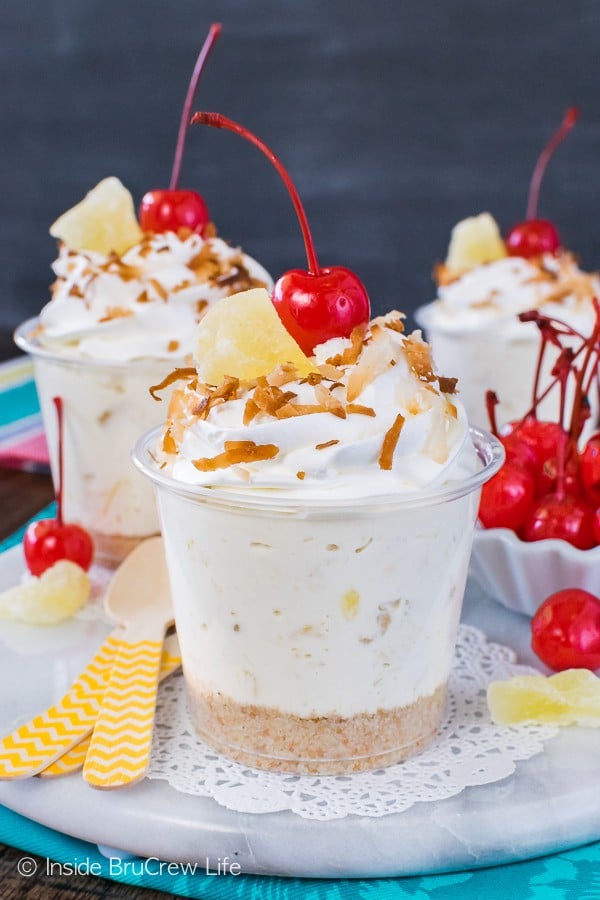 Let's talk about how easy these parfaits are to make. Seriously! You can have a batch waiting in your fridge in under 20 minutes. It might not even take that long...
Pulse six cookies in a food processor and divide the crumbs into six cups. I found these plastic 5 ounce cups in the same aisle as the disposable cups.
Beat the cream cheese, yogurt, and sugar until creamy.
Stir in the pineapple, extracts, coconut, and Cool Whip.
Spoon the mixture evenly into the cups.
Swirl some extra Cool Whip on top and add a cherry, dried pineapple piece, and toasted coconut on top for a fun flair.
Grab a spoon and dive into the tropical cheesecake goodness!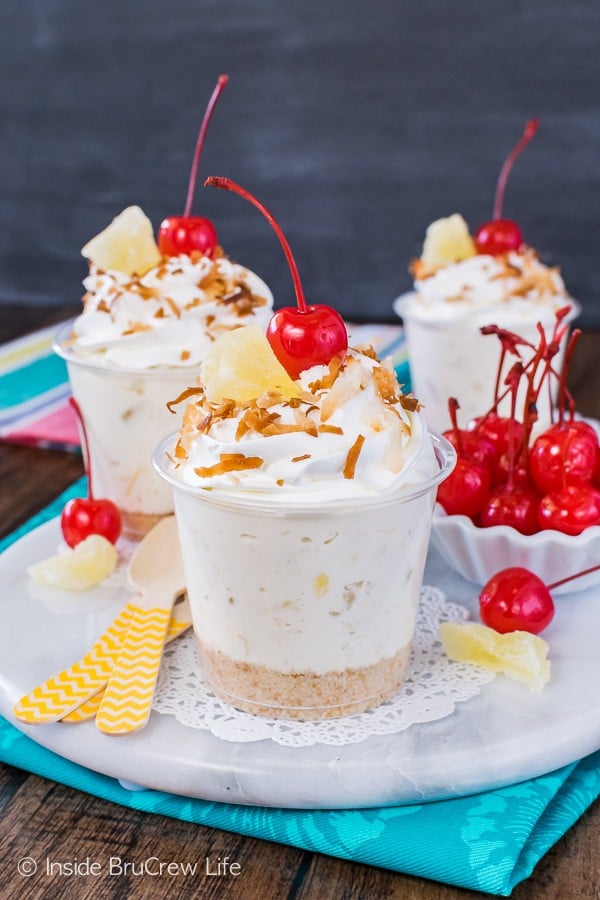 If you are looking for more easy no bake treats to make this summer, you need to check out these fun recipes from some of my friends.