These easy Nutella No Bake Cookies are a fun and nostalgic treat to make in no time at all. Perfect after school or midnight snack.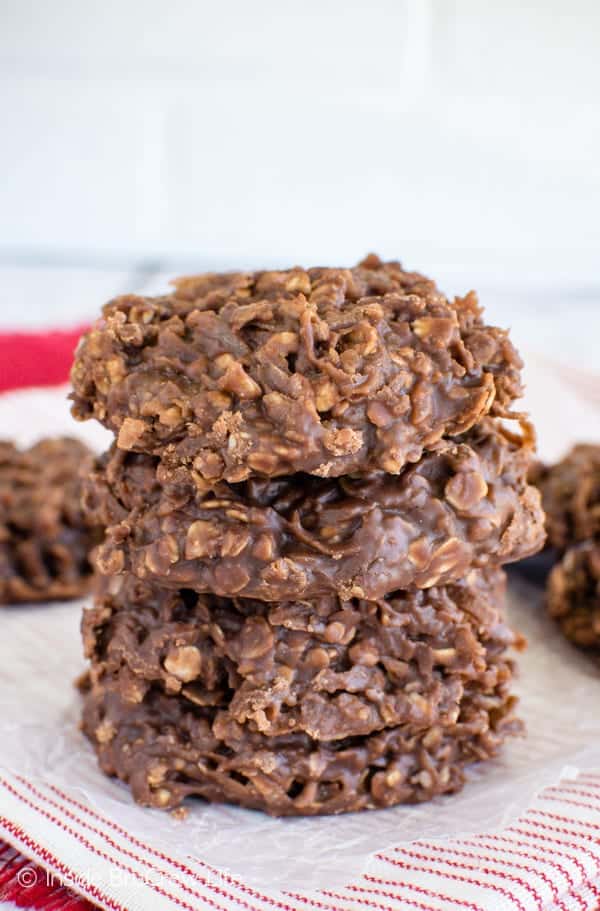 It has been way too long since I have enjoyed a no bake cookie around here. In fact, I really can't remember the last time I had one. I actually think these no bake cookies that I shared 5 years ago was the last time I made and ate them.
5 years ago! That's crazy. One because when I looked back, I realized how tiny my kids were that day, and two because no bake cookies are awesome. How could I have gone so long without have them in my life?!?!?!!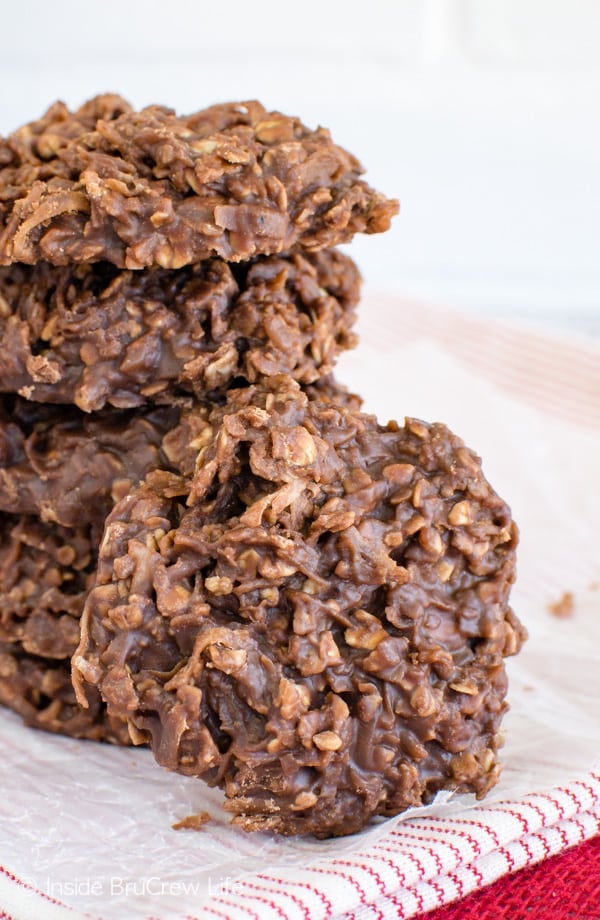 Actually, one reason I don't make them more often is because of all the coconut in them. I end up eating the entire batch of cookies because my kids say they don't like coconut. Yes, the entire batch!!! Diet fail going on right here! I'm going to need another 24 Day Challenge after all these cookies!
I'm wondering if I toast the coconut and give it a crunchy texture if that would change the crazy kids minds? That might just have to happen!!
All I know is that after one of these cookies I knew I had to make more batches because they were so dang good! Were good because I devoured them in like 9.456 seconds!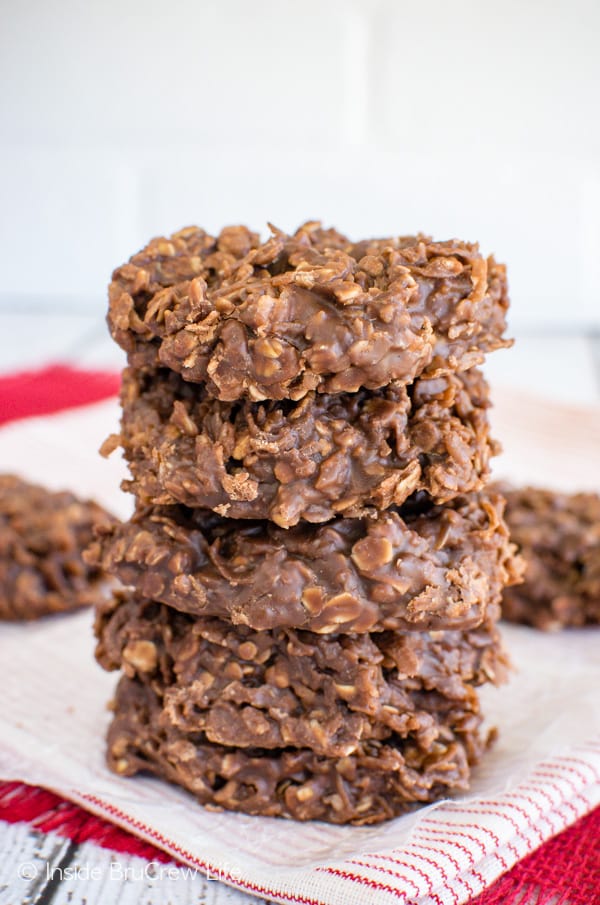 The original cookies have peanut butter in them, but this time I pulled out the Nutella and substituted that instead. These coconut nutella cookies were my inspiration behind the change. (Feel free to use peanut butter or any other chocolate spread that is sold in the pb aisle at the store, if you don't like Nutella. Although, I may have just gasped at that!)
I'm sorry peanut butter, but I may never use you again in this recipe. The Nutella and coconut combination was absolutely divine together. They were actually "you will eat more cookies than you care to admit" good!
Don't just take my word though! Get in the kitchen and make your own batch of Nutella no bake cookies. You can thank me later. Or your jeans can send me hate mail. It's ok. My jeans are currently unhappy too.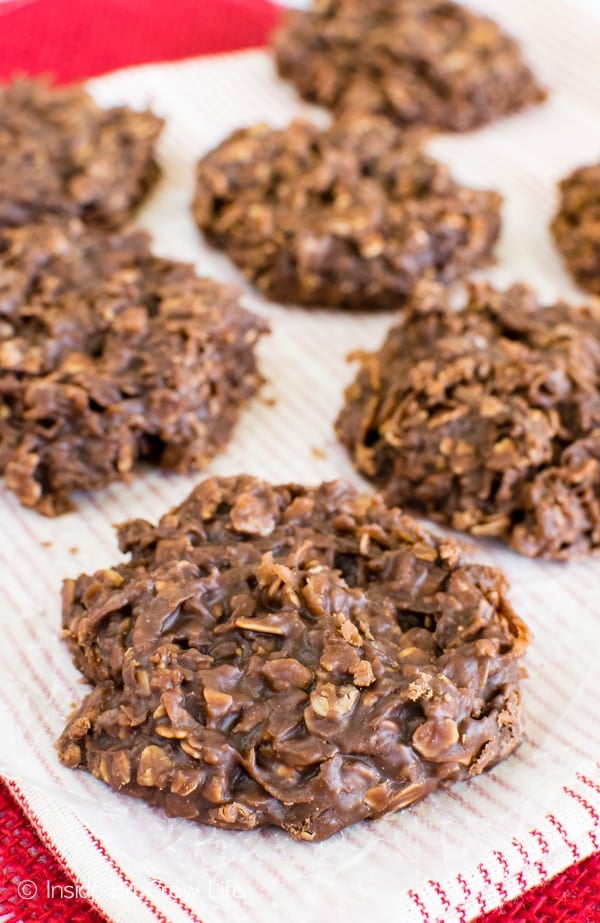 *This post may contain affiliate links. Inside BruCrew Life does receive a small percentage from sales made through these links, but they do not cost you anything extra. Thank you for letting us share products we love with you.
SaveSave