Well, summer is officially over for us.
No more pool days, no more play all day time,
no more sleeping in until 10 AM...
I think I am most upset about that one:-)
Just so you know I also stayed up until after 3 AM most nights,
so no more of that either.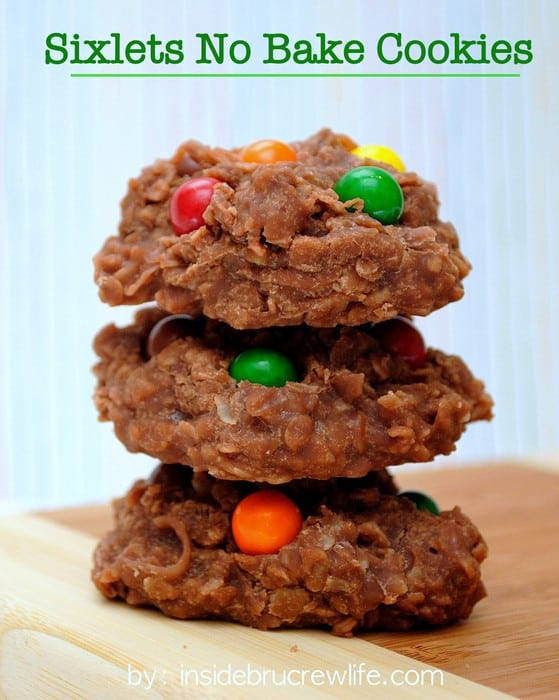 It is time for routine to join us again.
We were ready for that routine...
ok, I admit I was ready to get back on a schedule.
While it is nice to stay up super late, sleep in even later,
and be mostly lazy all summer, there is something to be said about a schedule.
I have even been getting up by 6:45...
now I know that isn't super early but hey, baby steps:-)I am looking forward to getting a lot done during the day.
That means I need to keep the computer time to a minimum.
How will I ever make any of those fun things that I pinned on Pinterest
if all I do is keep pinning new ones???
I have some fun new ideas for the blog.
So I am wondering...
do you like all the sugar that I post
or are you kinda over it?
If so, what else would you like to see?
If you have never commented before,
go ahead and let me know.
Plus I love to see who is reading:-)
Just curious while I try to figure out where this little blog is going:-)
My kids weren't as excited about school and the routine.
At least they humored me with pics on the first day:-)
Oh how I am loving the sunkissed hair in this!
I can't believe how big they are all getting...
seems like just yesterday I was taking my oldest to K5
and now he is in Junior High.
God has been good to us and so faithful
as we try to be good parents and teach them.Do we make mistakes? Sure. What parent doesn't:-)
But I am thankful for God's grace and leading
as we continue on this parenting journey.
I know we are just getting into the "good" teenage years.
Yikes! That is scary even just typing it
and we don't have one yet.
It is exciting to see how they continue to grow
and mature as they experience more firsts.
So bring it on 2011-2012 school year...
we are ready:-)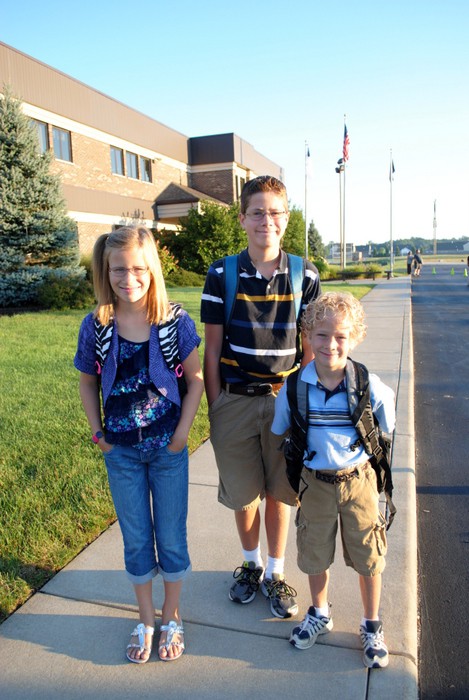 Now of course there had to be a yummy treat for them to come home too.
I mean with all the scariness of a new school year and a new school
with brand new teachers and new classmates...we needed cookies.
Now since I was still adjusting to this new schedule stuff
and also because my body was so used to sleeping in.
I chose to go with a super easy cookie...
one that I used to make all the time as a teenager.
I can't actually remember the last time I made No Bakes.
Must have been like years because the kids were in awe of such a simple cookie.Funny how I can bake all sorts of decadent treats
and the ones they comment on the most are the simplest:-)
On a small side note...no bakes are the ugliest cookies to photog...
good thing Sixlets came to the rescue.
I think it kind of makes them look pretty!