The hidden chocolate center in these Coconut Nutella Cookies will make these sweet treats your new favorite cookie.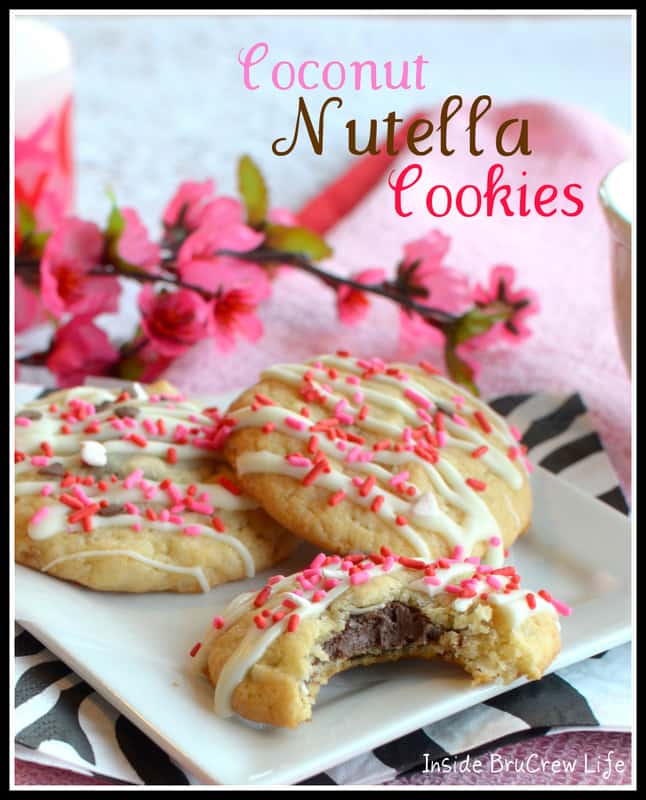 So my husband thinks I have a serious problem......every time I have a recipe idea, I add it to a list. This said list has about 24 ideas on it, and that is just the iPhone list. (I have a notebook that has another food list)
This list is what caused my husband to think I am nuts.
Please reassure me and tell me that you have crazy lists too. Maybe they aren't lists full of sugary laden treats like mine, but I would love to know I am not the only one with a crazy list that is never ending.
Happy day! I got to cross one of the items off the list. Sadly I added about 4 more over the weekend.
What I can I say? Got sugar. On the brain that is.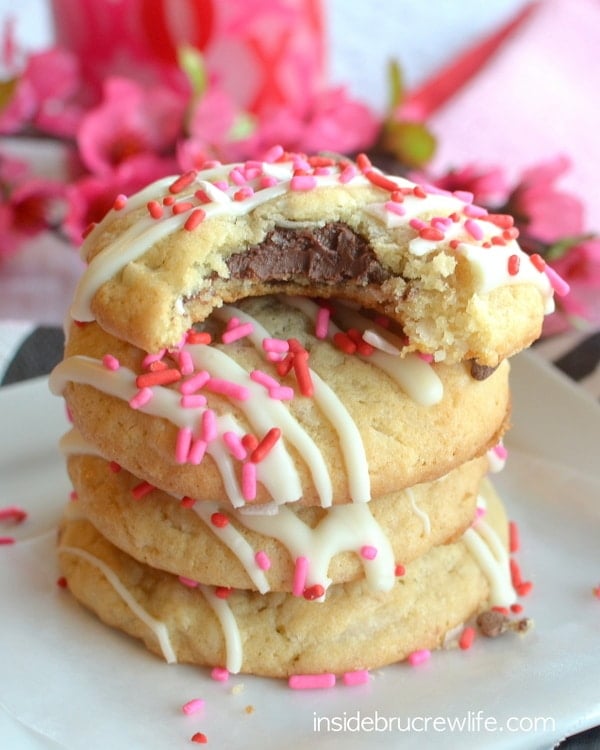 Back to crossing one off the list. Last summer my husband and I had the opportunity to go to St. Maarten for a week without our kids.
Best vacation spot EVAH!!!! We are definitely going back with the kids sometime.
For breakfast one day I had Coconut Nutella crepes. So you can guess what I added to my list...coconut nutella something.
I knew I wanted to make something with those two flavors paired together. But it also had to be just the right recipe.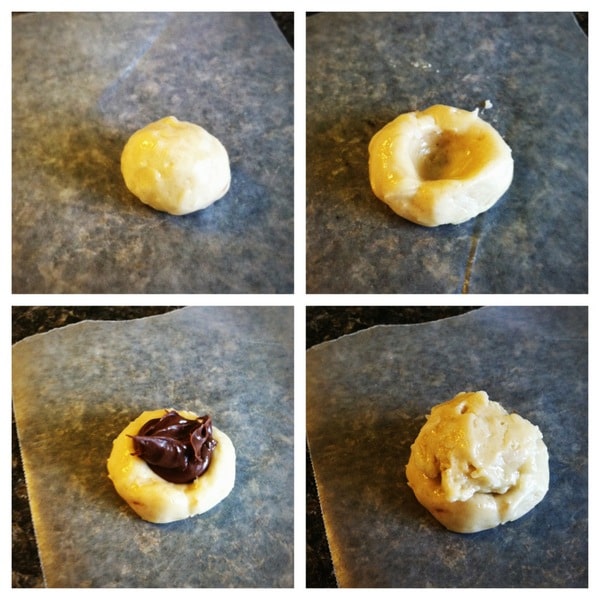 These cookies were the right choice for this combination. Just enough coconut, plenty of chocolatey Nutella.
Took me right back to the beach...which in winter is where I really want to be.
Do yourself a favor and make some for your favorite somebody, or just make them for yourself to enjoy while the kids are in school.
It's ok. I won't tell.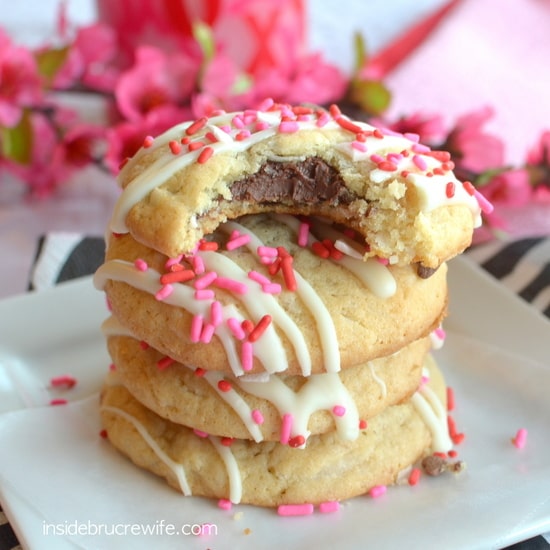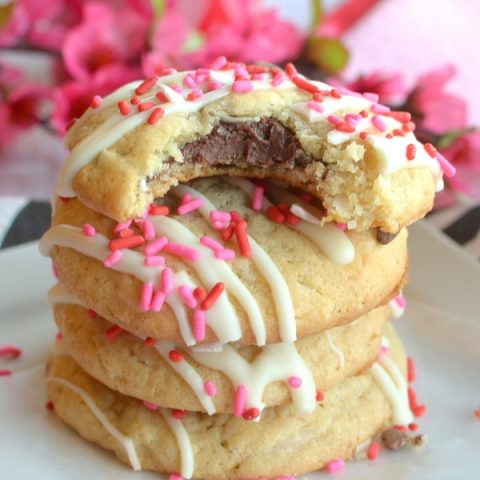 Coconut Nutella Cookies
Soft coconut cookies with a hidden Nutella pocket
Ingredients
½ cup shortening + 1 teaspoon
½ cup packed brown sugar
6 Tablespoons granulated sugar
1 large egg
¼ cup milk
½ teaspoon coconut extract
1 ½ cups all purpose flour + 2 Tablespoons
½ teaspoon baking soda
½ teaspoon salt
1 cup shredded coconut
½ cup Nutella spread
½ cup white chocolate chips
sprinkles
Instructions
Preheat oven to 375 degrees.
Cream ½ cup shortening and sugars in a large mixing bowl.
Add the egg, milk, and extract and beat well until creamy.
Slowly add the baking soda, salt, and flour. Stir in the coconut.
Roll the dough into 60 - 1 inch balls and set on wax paper. Make an indentation in the center of 30 ball. Fill with Nutella.
Cover the Nutella with a flattened cookie dough ball. Seal the edges and roll into a ball again. (the dough is very sticky) Repeat with any remaining dough.
Place the dough balls onto an ungreased baking sheet about 2 inches apart. Bake for 9-10 minutes. Cool on wire racks.
Melt white chocolate chips and 1 teaspoon shortening in microwave safe bowl.
Spoon into a plastic baggie and cut the tip off. Drizzle cookies with white chocolate and add sprinkles. Keep in a sealed container for best taste.
Nutrition Information:
Yield:

30
Serving Size:

1
Amount Per Serving:
Calories:

127
Total Fat:

7g
Saturated Fat:

4g
Trans Fat:

0g
Unsaturated Fat:

2g
Cholesterol:

9mg
Sodium:

73mg
Carbohydrates:

16g
Fiber:

1g
Sugar:

10g
Protein:

1g
Nutrition facts are an estimate and are not guaranteed to be accurate. If you need special diet advice, please see a registered dietician.