The hidden chocolate center in these Coconut Nutella Cookies will make these sweet treats your new favorite cookie.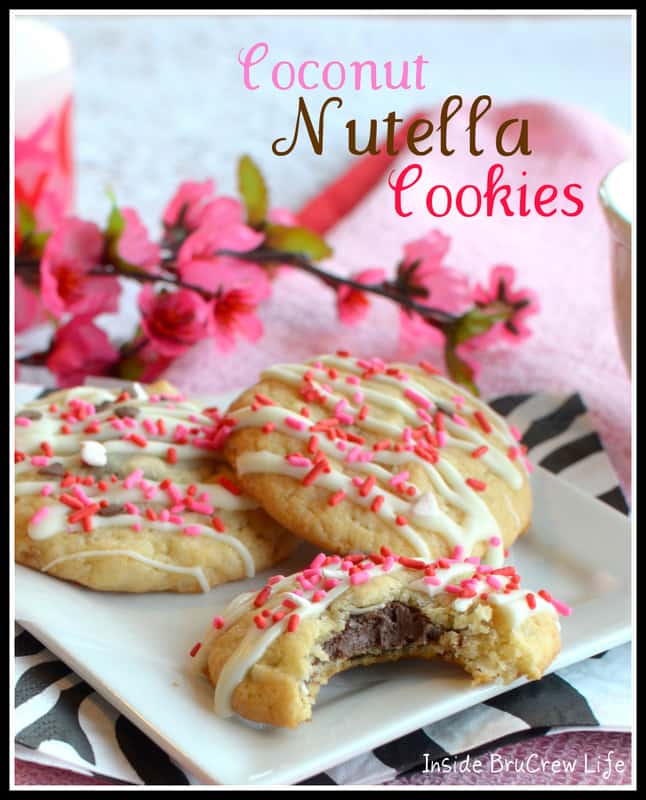 So my husband thinks I have a serious problem......every time I have a recipe idea, I add it to a list. This said list has about 24 ideas on it, and that is just the iPhone list. (I have a notebook that has another food list)
This list is what caused my husband to think I am nuts.
Please reassure me and tell me that you have crazy lists too. Maybe they aren't lists full of sugary laden treats like mine, but I would love to know I am not the only one with a crazy list that is never ending.
Happy day! I got to cross one of the items off the list. Sadly I added about 4 more over the weekend.
What I can I say? Got sugar. On the brain that is.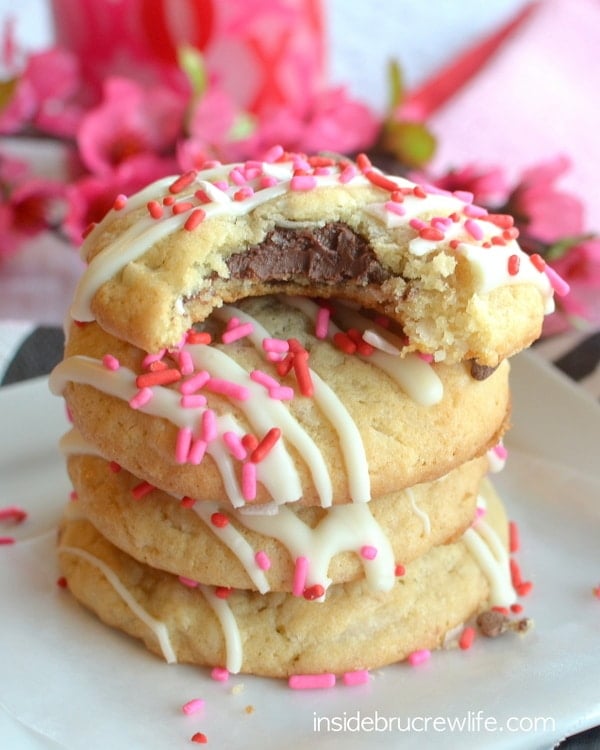 Back to crossing one off the list. Last summer my husband and I had the opportunity to go to St. Maarten for a week without our kids.
Best vacation spot EVAH!!!! We are definitely going back with the kids sometime.
For breakfast one day I had Coconut Nutella crepes. So you can guess what I added to my list...coconut nutella something.
I knew I wanted to make something with those two flavors paired together. But it also had to be just the right recipe.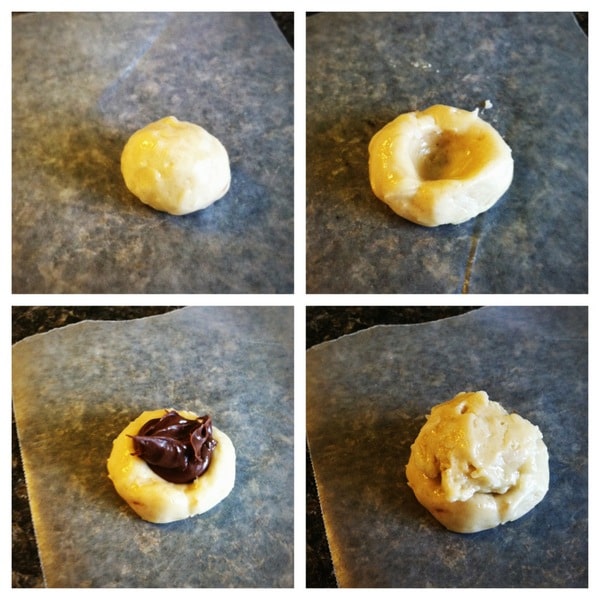 These cookies were the right choice for this combination. Just enough coconut, plenty of chocolatey Nutella.
Took me right back to the beach...which in winter is where I really want to be.
Do yourself a favor and make some for your favorite somebody, or just make them for yourself to enjoy while the kids are in school.
It's ok. I won't tell.